An Idiot Abroad Won't Get New Series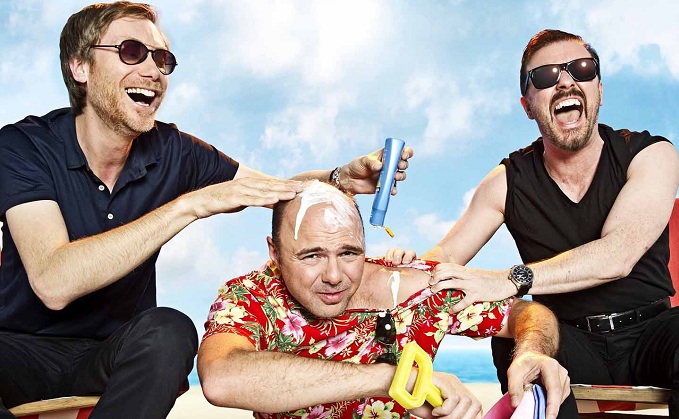 On the red carpet at the European Premiere of his new romantic comedy film 'I Give It A Year',  Stephen Merchant has sadly confirmed that there will not be another series of the hugely popular comedy travel series An Idiot Abroad. The third series which paired Karl Pilkington with actor Warwick Davis for three episodes of globetrotting adventures will unfortunately be the last.
Explaining the decision Stephen admitted that he believes Karl is "truly sick" of himself and Ricky Gervais after three series of friendly torture. Having sent Karl to some of the most bizarre and uncomfortable places on earth Stephen surmises that Karl is "damaged goods now".
Karl had always been openly reluctant to do any more series but many fans has assumed that his recent statements that he wouldn't be doing any more were simply his usual moaning and that eventually Ricky and Stephen would bully him into doing a 4th series.
But in news sure to delight Karl Pilkington's devoted fanbase, Stephen did reassure us that Karl will certainly do something else now, although any new show is likely to be planned in secret and without the involvement of Ricky and Stephen. So fans shouldn't worry there may be even more Karl on the way soon. We'll next be seeing Karl acting in the new series of Derek which starts on channel 4 on Wednesday 30th January at 10pm.
Video Below of Stephen talking about Karl and bad wedding dancing in his new film: