Oz The Great And Powerful New Poster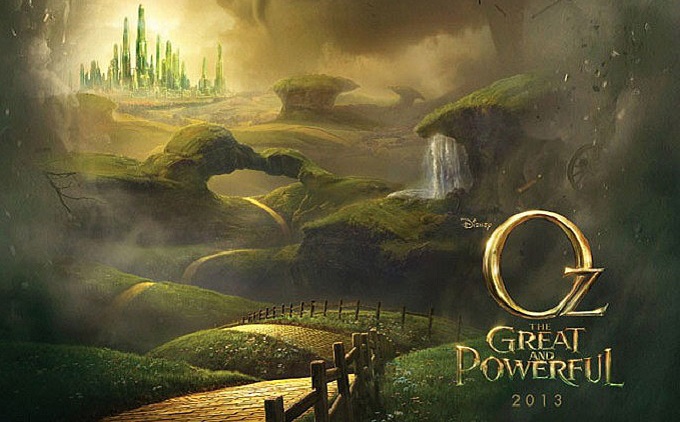 Here's the first teaser poster for the Wizard of Oz prequel directed by Spider-Man and Evil Dead trilogy director Sam Rami. Oz: The Great and Powerful is set long before Dorothy arrived in the magical land for her familiar ruby slipper clad adventures. James Franco plays the young so-called wizard, embarking on his own adventures thanks to a rather dramatic ballooning mishap.
Including the iconic yellow brick road, twisters and dazzling Emerald City in this single image is obviously designed to reassure audiences that all the whimsical charms of the much beloved Judy Garland classic will still be a big part of this re-imagining. Indeed it's even been leaked that Rami's new vision will mimic the 1939 classic in making a transition from early black and white to colour.
We'll have to wait till next year to see just how far the new version departs from the familiar  characters and technicolor visuals.
Full Sized High Quality Poster below for more careful analysis.