Oscars 2014 Winners Predictions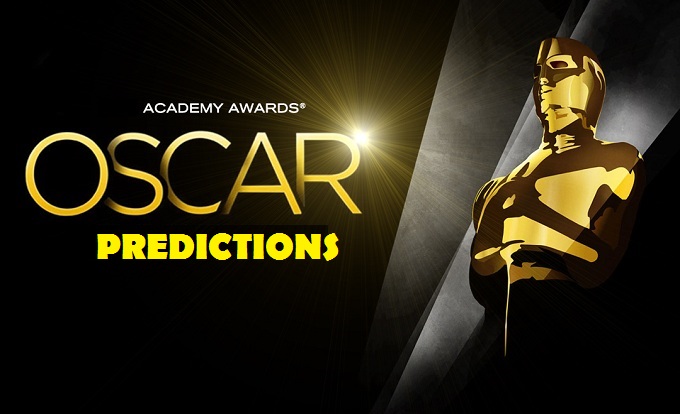 Tonight the 86th Academy Awards ceremony take place in Hollywood celebrating another amazing year in cinema. With 12 Years A Slave, Gravity, American Hustle and Dallas Buyers Club leading a competitive field Red Carpet News makes our predictions for each an ever Oscars category below.
BEST PICTURE – 12 Years a Slave
With Gravity set to inevitably sweep the technical awards and David O. Russell's Silver Linings Playbook having been so well reward just last year, the conventional wisdom is that 12 Year A Slave has the edge for Best Film. Always a competitive category with nine deserving nominees, but arguable it represents the most obvious way for the Academy voters to acknowledge the significance of 12 Years A Slave and the issues it boldly explores.
BEST DIRECTOR – Alfonso Cuaron, Gravity
Having laboured for seven years to bring Gravity to the screen with ground-breaking 3D visual effect the expectation is that Best Director will be Alfonso Cuaron's ultimate reward, following the tide of seemingly inevitable technical awards. David O. Russell's win last year and Steve McQueen's apparent refusal to actively campaign for Oscar glory may cost them both well-deserved statues.
BEST ACTOR – Matthew McConaughey, Dallas Buyers Club
Matthew McConaughey is widely accepted as the front runner thanks to both an astonishing performance and recent career revival. Having briefly abandoned credible dramatic roles for the relative box office comfort of generic romantic comedies and lazy action efforts, McConaughey has redefined himself with a series of impressive displays. Indie drama MUD, a scene stealing cameo in Wolf of Wall Street and HIV drama Dallas Buyers Club should cumulatively earn McConaughey the ultimate pat on the back from an impressed Academy.
It's unwise to entirely rule out DiCaprio thanks to a visceral crowd pleasing display in Wolf of Wall Street and Chiwetel Ejiofor could still grab personal recognition for his prominent work in 12 Years A Slave.
BEST ACTRESS – Cate Blanchett, Blue Jasmine
Having swept awards season with her flawless display in Woody Allen's Blue Jasmine, the only thing seemingly standing in the way of another Blanchett acceptance speech is the recent media controversy surrounding Woody Allen's family. The Academy is expected to be largely immune to tabloid drama but if it does deter voters in any way Sandra Bullock looks the most likely to profit from it.
BEST ORIGINAL SCREENPLAY – Her  
Spike Jonez unique love story Her might have been widely overlooked but it remains a frontrunner over American Hustle and the rest of the field in the best original screenplay category.
BEST ADAPTED SCREENPLAY – 12 Years a Slave
This category is perhaps the most secure win for 12 Years A Slave. Giving the Academy an easy route to compensating for potentially overlooking Steve McQueen's harrowing slavery biopic in other categories like best actor and director. Best Adapted Screenplay is a clear nod that suitably honours the important subject matter dealt with and the sheer importance of telling this story.
BEST SUPPORTING ACTRESS – Lupita Nyong'o, 12 Years a Slave
A far less certain category than many may assume in truth it's a  painfully close race between newcomer Lupita Nyong'o and Hollywood's undisputed golden girl Jennifer Lawrence. Though many assume that Jennifer's best actress win last year for her previous David O. Russell film will prevent her being rewarded a second time so quickly, it's simply impossible to underestimate just how beloved the gorgeous American Hustle star is. Her scene stealing microwave destroying could still easily grab her back to back statues.
BEST SUPPORTING ACTOR – Jared Leto, Dallas Buyers Club
Jared Leto's beautifully brittle performance as an AIDS afflicted transsexual is virtually certain to have secured him an Oscar. Aside from being merely an accomplished display of method acting talent it's also by far the most likeable performance in this category with main competition Barkhad Abdi and Michael Fassbender playing various degrees of villain.
BEST ANIMATED FILM – Frozen
Sadly for the superb Despicable Me 2 it seems impossible to imagine that Disney global box-office phenomenon Frozen will not secure an admittedly well-deserved win. With sing-along screenings already sweeping through cinemas it's simply too big a pop-cultural phenomenon to fail, particularly given the obvious campaigning power of Disney.
BEST CINEMATOGRAPHY – Gravity
It's barely worth discussing why Gravity will collect a cluster of technical awards this year, beyond acknowledging that the investment of time and technical expertise deserves to be celebrated as much as possible.
BEST COSTUME DESIGN – Catherine Martin, The Great Gatsby
Baz Lurhman's intricate and extravagant production of classic prohibition era tale The Great Gatsby boasted astonishing costume work and production design as its main redeeming features. Although the film overall had its flaws, the look and texture of the stylized fantasy world it created was faultless. 
BEST DOCUMENTARY FEATURE – The Act of Killing
Few documentaries in recent memory have such provocative subject matter. The Act of Killing challenges Indonesian death squad leaders to re-enact their mass-killings in cinematic their chosen cinematic genres. The hype and controversial acclaim heaped on the film around the world may give it the killer edge over more feel-good contenders like 20 Feet from Stardom.
BEST DOCUMENTARY SHORT SUBJECT – The Lady in Number 6: Music Saved My Life
The inspirational tale of 109 year old, Alice Herz Sommer, the world's oldest pianist and Holocaust survivor should be a clear winner. A poignant example of just what a short film is capable of and precisely the kind of untold story they often illuminate.
BEST FILM EDITING – Gravity
Gravity should mop up in almost every technical category thanks to an impressive assembly of skill and composition. Combining tension, action and complex visual effects should make Best Editing another one of those badges of honour.
BEST FOREIGN LANGUAGE FILM – The Great Beauty Italy
Writer/Director Paolo Sorrentino's lavish tale has collected an impressive 21 awards form the 24 nominations it has already received this awards season. It's a powerful tale of an aging playboy seeking more profound beauty after a lifetime of hedonistic pleasures. Starring Toni Servillo and captivating audiences around the world, it should now add an Oscar to its long list of deserved accomplishments.
BEST MAKEUP AND HAIRSTYLING – Dallas Buyers Club
With American Hustle out of the running Dallas Buyers Club should have the credible advantage over unlikely also-rans Bad Grandpa and The Lone Ranger. It's hard to imagine the academy giving an actual award to the technical team behind Johnny Knoxville's prosthetic old man testicles or Johnny Depp's dead bird hat.
ACHIEVEMENT IN MUSIC WRITTEN FOR MOTION PICTURES (ORIGINAL SCORE) - Gravity Steven Price
Gravity is assured wins for its visual effects magic, but it also has a very strong chance of securing an award for its well-judged soundtrack.
ACHIEVEMENT IN MUSIC WRITTEN FOR MOTION PICTURES (ORIGINAL SONG) - "Let It Go" from Frozen
Frozen is a musical so wildly popular it has inspired the instant creation of special sing-along screenings. Let It Go is the triumphant high point in that impressive musical arsenal. Pharrell William's toe tapping Despicable Me 2 theme Happy would also prove a popular winner. But as in the best animated category it's hard to see much beyond the phenomenal and contagious success of Frozen. 
ACHIEVEMENT IN PRODUCTION DESIGN – The Great Gatsby
Though The Great Gatsby didn't quite bottle magic it did represent an impressive achievement in key areas such as make-up and production design. The beauty and extravagance of Scott F. Fitzgerald's classic work was brought to life in a complex theatrical way which took full advantage of the lush 3D visual.
BEST ANIMATED SHORT FILM – Get a Horse!
Disney's short not only accompanies likely Best Animated winner Frozen but also represents a celebration of both the past and the future of animation by the studio most responsible or pioneering the medium. Making Get A Horse! a clear favourite to follow in Frozen's award winning footsteps.
BEST LIVE ACTION SHORT FILM – The Voorman Problem
The likeable star power of Martin Freeman and Tom Hollander combined with a clever philosophical subject matter makes a best short victory likely for The Voorman Problem.
ACHIEVEMENT IN SOUND EDITING – Gravity 
Beneath all the visual magic that made Gravity an exhilarating thrill ride was a deft use of both sound and silence. Yet another almost certain technical award for the year's most obviously stellar technical achievement.
ACHIEVEMENT IN SOUND MIXING – Gravity
In space nobody can hear you scream… unless you're Sandra Bullock, thanks to superb sound mixing from the impeccable technical talents behind Gravity.
ACHIEVEMENT IN VISUAL EFFECTS – Gravity
Tim Webber and the dedicated team behind Gravity's spectacular space drama have justifiably swept the board at other awards and will no doubt be adding the ultimate prize to their bursting trophy cabinet come Oscar night.