Mr. Holmes Review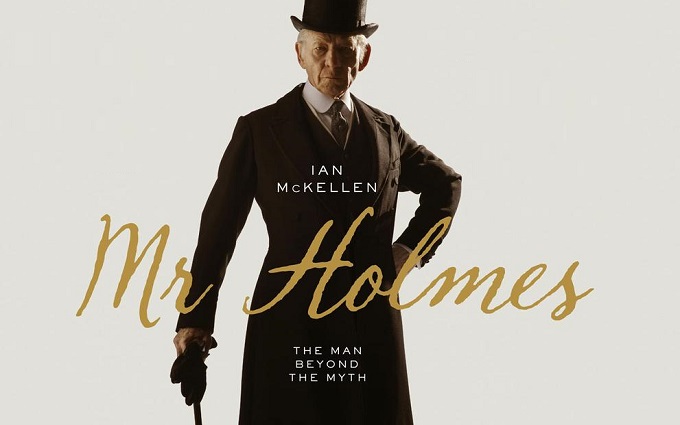 The Plot
In 1947, Sherlock Holmes (Ian McKellan) is retired and nearing the end of his life. With his memory fading, he tries to write the story of his final case with help from his housekeeper's young son.
The Good
Sherlock Holmes is a character who has lived a cinematic life that spans the length of cinema itself with countless iterations of quite simply the most influential literary detective ever created. While the most recent examples come from Robert Downey Jr and of course Benedict Cumberbatch, Mr. Holmes brings a incredibly interesting take on the famous detective with McKellen's Holmes slowly deteriorating from the genius he once was.
Adapting Mitch Cullin's A Slight Trick of the Mind, writer Jeffrey Hatcher, splices moments from Holmes' final case  among his final days spent reflecting back on his extraordinary life. Director Bill Condon's beautiful visuals of the english countryside provides a worthy backdrop to this much more personal take on the iconic Holmes' character.
It's McKellen who is of course the driving force in this story though. He manages to perfectly portray Holmes as both the strong confident detective from thirty years prior, and the frail time ravaged figure he becomes in 1947. Praise must also be given to Milo Parker who has the honour of playing almost the new Watson in young Roger, Holmes' housekeepers son who helps him in his quest to recall how exactly the final case ended and more importantly, what made it his final case.
The Bad
While the performances and cinematography throughout Mr. Holmes are indeed stellar, the film does seem to lack the scope it needs to distinguish it as a worthy cinematic film. Perhaps it is the case that Holmes' is revisiting, which revolves around a man who seeks his talents in solving the  mystery surrounding his wife, that makes Mr. Holmes feel ever so slightly better put to use on BBC1 as a festive drama special. It is produced, after all by BBC Film.
The timing of this release also feels a little misjudged. Mr. Holmes doesn't feel right competing alongside summer blockbusters like Jurassic Park. Had it been released around October/November time, when the Oscar contenders start to poke their heads into the public view, Mr. Holmes could very well have earned an awards nod for McKellen. A June release means that ironically it will likely be long forgotten by the time of next years awards season.
The Ugly Truth
Mr. Holmes is an interesting look at a character whom audiences around the world are all too familiar with today, that gives a much more personal and poignant view of the detective in his final years. McKellen gives an awards worthy performance that unfortunately even if perhaps the production would overall have been better suited to the small screen.
Review by Johnny Ellis