Gone Girl Review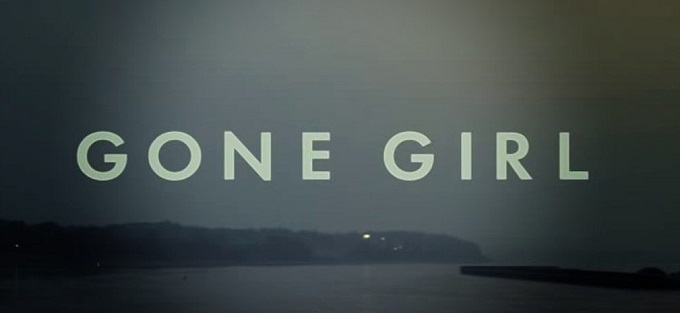 The Plot
When a beautiful young woman Amy Dunne suddenly disappears under suspicious circumstances her seemingly distraught husband soon finds himself at the centre of intense scrutiny from the press, public and police. As facts twist and become both more and less clear even audiences are gripped by the question, did Nick Dunne murder his wife?
The Good
Fresh from the recent achievements of The Social Network and House of Cards, Director David Fincher adapts Gillian Flynn's bestselling page turner into a gripping piece of typically dark and captivating cinema. Much like his efforts adapting The Girl With The Dragon Tattoo, Fincher combines his unique visual style and clever casting with celebrated source material.
Zodiac, Seven and Dragon Tattoo all proved that Fincher is definitively capable of detailed crime procedurals, but much like the Social Network was about more than just the birth of Facebook, Gone Girl is not simply about a missing person's investigation. Gone Girl casts a cynical eye over mass media and its increasingly pervasive influence on public perceptions. It's a darkly comedic theme that affords the film most of its wickedly sharp one liners.
Everything you've heard about how good Rosamund Pike is in Gone Girl, is true. The British actress finally freed from the tiresome task of mid-tier rom coms unleashes a performance so surprising and memorable that it completely redefines her career. Don't be fooled by the trailer, she isn't just a piece of evidence to be found, her character evolves in complexity as the film's twisted plot slowly unravels itself.
Ben Affleck  will inevitably be once again easily forgotten come awards season, but his performance as the by turns bemused, likeable and suspiciously smug husband remains an integral component in Gone Girl's success. Trading subtly on audiences real life love/hate attitudes toward Affleck himself, it is difficult to imagine any other actor in the role.
Fincher completes his cast with familiar faces like Neil Patrick Harris and Tyler Perry in unfamiliar roles, alongside impressive newcomers. The overall result of a well-crafted script and an impressive ensemble of acting talent is a film that demands to be watched.
The Bad
Though David Fincher has already won an army of fans and critical acclaim, his films continue to fixate on dark themes of murder, sexual violence and psychosis. Unsurprisingly this isn't always appealing for a blockbuster audience in search of light hearted escapism. The Girl With The Dragon Tattoo was a faithful interpretation of a compelling crime thriller, but it failed to connect with a wider audience at the box office. Gone Girl is likely to escape that fate, due to word of mouth and a particularly unmissable performance from Rosamund Pike.
The Ugly Truth
Gone Girl treads an impressive line between conventional thriller and black comedy, no doubt leaving fans of the original book and the uninitiated both equally shell shocked and impressed. The film skilfully plays with audience expectations in classic film noir tradition, making it one of the most memorable crime thrillers in recent years. Rosamund Pike also puts one bloody hand on an Oscar with a transformative performance