EVIL DEAD RE-MAKE CASTING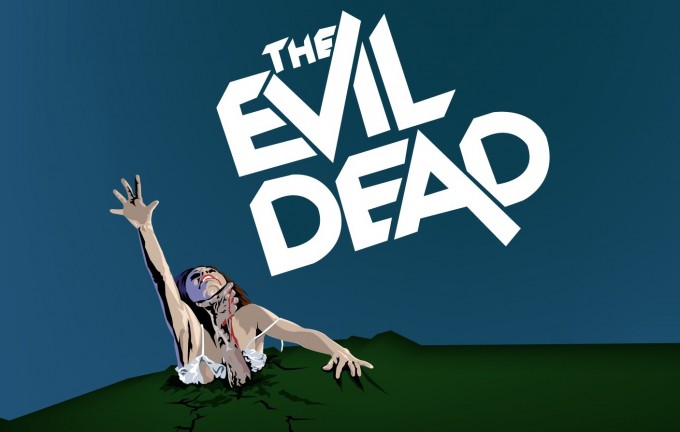 Lily Collins daughter of classic pop crooner Phil Collins and the bushy eye browed star of upcoming snow white flick Mirror Mirror recently jumped ship on planned Evil Dead Re-make, allegedly due to scheduling conflicts. Or perhaps due to a sudden realisation that rebooting a cult classic low budget horror franchise would not end well.
But don't panic, she's now reportedly been replaced by someone else you probably won't have heard of. Jane Levy previously seen in the American version of hit Brit TV show Shameless has now stepped into the ill-advised shoes of the film's lead role. She'll be playing Mia, a former drug addict trying to clean herself up in a remote woodland cabin but unfortunately encountering the forces of the dead, which are coincidentally quite evil.
Red Riding Hood actor Shiloh Fernandez has also apparently joined the Fede Alvarez directed reboot. No word on which character he'll be playing but it's a safe bet he'll probably look a bit like a smug gap model.
The original Evil Dead films were directed by Sami Rami (Drag Me to Hell & Spiderman trilogy) They followed wisecracking goofball hero Ash (played by b-movie legend Bruce Campbell) as he fought the foul armies of darkness armed variously with his bare hands, a shotgun and a high powered chainsaw.
The original trilogy is a masterpiece of inventive independent film-making, packed with schlocky self-aware horror humour. Sami Rami has spent years talking about making The Evil Dead IV, which would see Bruce Campbell return as Ash for a sequel that would continue the original story. How this remake affects that remains to be seen.
A successful reboot could re-invigorate the fan campaign for a fourth instalment, but a bad flop could kill any studio interest in the series once and for all.