World Of Oz At London Fashion Week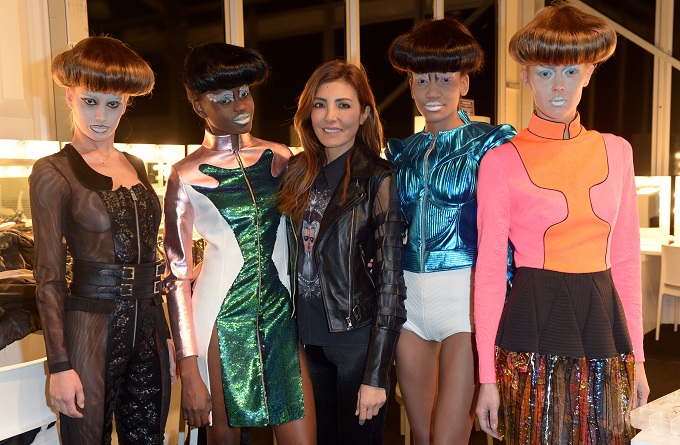 The inspired fashions from  Oz The Great and Powerful were celebrated at this years London Fashion Week.  Housed within the British Fashion Council's show space, the event featured the films exquisite costumes, as worn by Rachel Weisz and Michelle Williams in the film, alongside first look sketches of Nicholas Kirkwood's shoe designs, which will be available exclusively from Selfridges in early March.
The event also included the first UK look at Deniz Berdan's inspired dresses, Michel Negrin's beautiful accessories and a look at William Tempest's red carpet dress, which he has designed exclusively for the European Premiere of the film. Guests were also treated to a goody bag from OPI to celebrate their limited edition nail lacquers.
Oz The Great and Powerful, starring Mila Kunis, Michelle Williams, Rachel Weisz, James Franco and directed by visionary Sam Raimi, will be released in spectacular 3D in cinemas from 8th March. Costume designers Gary Jones and Michael Kutsche designed, created and assembled nearly 2,000 costumes for the film
Gallery of Event Pictures Below: