The End of Longing Review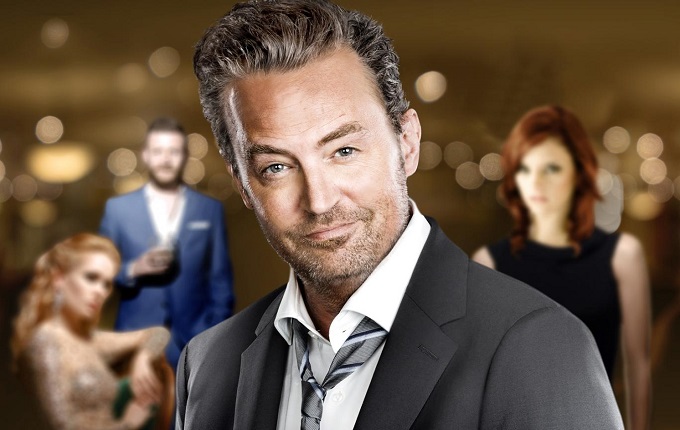 The Plot
Jack Stephanie, Joseph and Stevie are four lost souls entering their forties and searching for meaning. After sharing one raucous night together in a Downton LA bar their lives become irreversibly entwined in a rollercoaster journey that forces them to confront the darker sides of their relationships.
The Good
Writer and star Matthew Perry has delivered a production that reflects the very finest aspects of his trademark wit and sincerity. The overall tone of the show is both frequently hilarious and genuinely moving. Perry's writing and his own personal performance is savagely honest and truthfully bittersweet.
Playing Jack, a cynically charming alcoholic, the award winning Friends star goes beyond his popular sitcom persona and bravely tackles some clearly personal subject matter. Perry delivers a truly impressive dramatic performance that is powerfully raw and vulnerable, skilfully combined in a delicate balance with his innate comedic charisma.
During the plays most intense and confessional moments, Perry directly speaks to the audience about the agony and frustration of addiction. Perry's writing and earnest delivery demonstrates emphatically his informed and compassionate understanding of the subject. The popular stars own self publicised past demons gives the production an added dimension and credible weight.
Perhaps most impressive is Perry's achievement of ensuring that the play's darker themes of mid-life inner demons never overpower audiences. The play addresses real issues but with the support of a constant uplifting humour.
Although Matthew Perry is an undeniable 'box office draw' the supporting cast of this evenly composed four hander is collectively magnificent. Christina Cole gives an amusingly neurotic performance as pharmaceutical rep Stevie and Lloyd Owen plays her dim witted love interest Joseph with understated brilliance. Completing the talented quartet, Jennifer Mudge is by turns sensuous, hilarious and tragic as a brashly unapologetic escort Stephanie.  The comedic chemistry between the cast is utterly real and compelling.
In lesser hands the plays approach of having characters frequently monologue directly to audiences could have been an awkward theatrical device. But with performances this good it works effectively to create an intimate atmosphere that showcases the true depth and talent of Perry's writing.
The Bad
There is literally nothing bad to be said about this production, aside from simply acknowledging that anyone expecting to merely see Chandler Bing on stage should be aware this isn't their Friends DVD boxset. The play's language and themes are more adult that a lightweight TV sitcom, but that's certainly not a bad thing.
The Ugly Truth
The End of Longing is a sharply written piece of poignant drama and laugh out loud comedy fun. Perry leads a magnificent ensemble cast in a production packed with sincerity and raw emotion. It's hard to imagine anyone but the most cynical critics failing to appreciate the play's wit and heart.
The End Of Longing runs till 14th may 2016 and tickets are available now from http://endoflonging.co.uk/
Review by Russell Nelson