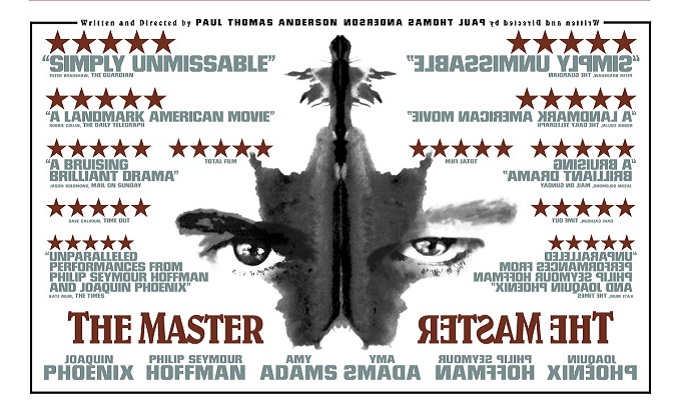 The Master
A Naval veteran (Joaquin Phoenix) arrives home from war unsettled and uncertain of his future – until an encounter with a charismatic cult leader.
The Good:
The Master is visually breathtaking and showcases performances that are almost certainly going to be firm contenders come awards season.
Freddie Quill (Joaquin Phoenix) is a troubled WWII war veteran, left mentally and physically damaged by years of fighting and lost love. Numbing his pains with alcohol, he struggles to adapt to the world he left behind. Phoenix's unprecedented performance demonstrates his immense skill and power as an actor; oozing raw emotion, aggression and vulnerability.
His awakening as a new man begins when he has a chance meeting with The Master (Philip Seymour Hoffman) a charismatic leader of a new belief system called The Cause, which welcomes Quills' lost soul into its warm embrace.
The energy and charisma between these two characters, played out in long intrusive close ups, secures their status as two of the most talented and important actors working in film today. Whatever you think of the film as a whole it's impossible to deny these stunning performances.
Paul Thomas Anderson (Boogie Nights, There Will Be Blood) shows off these performances beautifully through the use of 65mm film. It's well worth making the effort to catch The Master in this ideal format if you can. The colouring of every part of this film is lush and beautifully effective, transporting you back to a golden era of filmmaking.  Anderson's daring choice to capture intense emotional scenes with extreme close ups and long running takes leaves the audience unable to look away and the actors unable to hide.
Johnny Greenwoods brilliant instrumental score is another of the film's many highlights, pulling audiences further into the drama and leaving them with a powerful feeling of impending doom at the right moments. It's a stroke of genius in itself and perfectly combined with flawless acting and interesting directorial choices.
The Bad:
Despite all the visuals and performances being among the best of the year, the narrative seems so cryptic that Paul Thomas Anderson may be the only person who really knows what is going on in this film. This isn't so surprising given his past work, but some audiences may find this challenging and perhaps even self-indulgent.
The Master is probably 20 minutes longer than it could be, with too much of a good thing perhaps resulting in inevitable frustration for audiences whose patience has worn thin.
Equally frustrating, is the under-use  of Amy Adams talents. In yet another deeply diverse role, Adam provides the stern, determined force behind the master, overshadowed in public due to her gender and the inherent prejudice of the time. It would have been interesting to this character explored more throughout the film.
The Ugly Truth:
It's difficult to review The Master because it treads a fine line between being a masterpiece and being the most arrogant film of the year. It will divide opinions intensely and openly invites endless analyses. However, The Master might just be a rare work of pure genius and deserves to be seen at least once. Though you may want and need to watch it a few times to unravel all its complicated cryptic messages.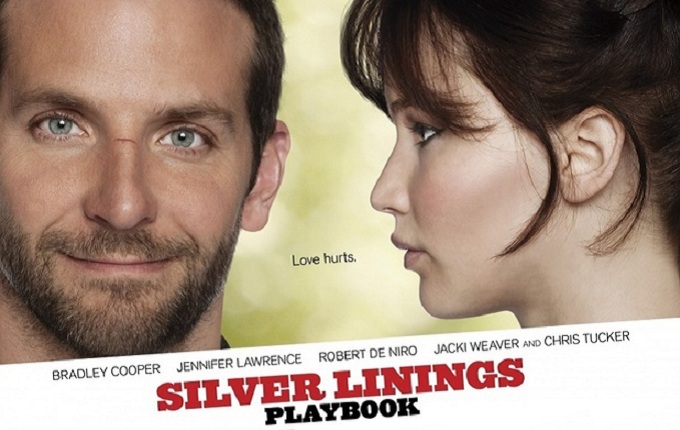 The Plot:
After a stint in a mental institution, former teacher Pat Solitano moves back in with his parents and tries to reconcile with his ex-wife. Things get more challenging when Pat meets Tiffany, a mysterious girl with problems of her own.
The Good:
The performances, Jennifer Lawrence (Tiffany) Bradley Cooper (Patrick) and Robert De Niro (Patrick Snr) each show fantastic turns and deadpan comedy in this crowd pleasing, unconventional romance story. With such an excellent cast it's great that the film has a simple setting focused firmly on those performances.
The film's central figure is Cooper's character Patrick, a man who's just spent 8 months in a mental institute because he nearly beat his wife's lover to death after discovering their affair. Finally released and convinced he's cured, Pat is fiercely determined to get back to work and reconnect with his estranged wife. Nothing can distract Pat form his obsessive goals, until he meets Tiffany.
Jennifer Lawrence yet again demonstrates an accomplished acting prowess, getting to grips with a character just as complicated as Cooper's, but not as naïve… The troubled bond between them becomes a captivating "will they, wont they" battleground of emotion as the story progresses.
Silver Linings Playbook is essentially focused on a close knit community of friends and family, who know a little too much about each other but nevertheless are striving to do the right thing by each other. Patrick and Tiffany are both clearly equally detached from the claustrophobic but loving environment that surrounds them.
Robert De Niro delivers a notably fantastic turn as Patrick Snr, Pat's short tempered OCD suffering father. Accepting but overly worried about his son's illness, he's a soft sided character that audience will find warm and charming. The character may also be a reminder for many people of the actual relationships within their own family units.
The film also boasts credible dead pan comedic performances from Julia Stiles and Chris Tucker; providing light relief as a "have it all wife" and "mental institute escapee."
The Bad:
Silver Linings Playbook doesn't have any damning faults, thanks in large part to strong performances which hold an excellently executed story together. However, there may be some concerns about exactly what type of audience the film will really appeal to.
The film doesn't fall neatly into the easy category of 'romantic comedy' and audiences looking for a familiar feel good fix may be a little put off by the film's more serious undertones about mental health. Likewise the way the film gradually replaces an early focus on that theme with humor and predictable romance may leave people hoping for a more serious examination of a challenging issue a little unsatisfied. Blending comedy with the drama of mental health issues is also obviously sensitive territory. It's a fine line between laughing with and at someone with an affliction.
Though the film gets a lot of things very right, some motion sickness inducing early camerawork and an increasingly predictable story may stop it becoming a treasured favorite.
The Ugly Truth:
Silver Linings Playbook is definitely worth a watch and should leave you happily charmed by the end. Cooper and Lawrence are understandably firm favorites for male and female audiences. There's definitely some fantastic sparing and romantic chemistry between the talented pair in this film. However if you're looking for a meaningful examination of the challenges and stigma of mental health issues you may need to look elsewhere.
The Plot:

Put in charge of his young son, Ali leaves Belgium for Antibes to live with his sister and her husband as a family. Ali's bond with Stephanie, a killer whale trainer, grows deeper after Stephanie suffers a horrible accident.
The Good:
Rust and Bone is a slow moving tale of self discovery for two people, Stephanie (Marion Cotillard) and Ali (Matthias Schoenaerts). The film tackles the very plausible notion of two people from different paths, meeting and becoming friends who become lovers. It a common story but adding  the intense themes of coping with disability is what helped the film take top prize at this year's London Film festival.
The film's main strength  lies in Marion Cotillard's performance, with  her vulnerability and fragility displayed in award winning fashion throughout. The Oscar winning actress expertly pulls on audiences heartstrings as her character comes to terms with her traumatic accident and slowly allows herself to become emotionally dependent on her unlikely new friend. It's easy for audiences to empathise with Stephanie's growing need for Ali as she searches for someone who treats her as an equal not an invalid.
Matthias Schoenaerts proves a good sparing partner for  Cotillard in this film and his matter of fact attitude provides an interesting contrast. Scenes where it is just the two of them manage to bring home a sense of realism and unexpected but welcome humour in the situation that is presented.
The cinematography must also be applauded. In some of the beach scenes, you can almost feel the summer breeze as you watch it and forget about the blistery UK Autumn outside. It also allows the audience to feel part of this world, not just a spectator.
The Bad:
Rust an Bone is not without it's flaws. There are too many elements which makes the overall plot messy and difficult to understand. The struggles of fatherhood, love and the aftermath of a tragic accident  are all strong topics in themselves but it's a tough challenge to combine them. Characters are wasted, and story elements seem carelessly placed in order to give an excuse for the narrative to move in implausible directions.
It would have been interesting to focus more on Stephanie's  battle to overcome her fears and work with killer whales again. But this is only explored briefly as the film jumps between different stories. It's jarring and frustrating as key parts of the film simply aren't explored in enough depth.
The Ugly Truth:
The film's strong performances, particularly the brilliant Marion Cotillard, connect well with an audience and make the most of a disjointed narrative. A clunky and confused storyline poses a few too many problems to allow the film to ever be totally enjoyable and may leave some wondering exactly where the film was supposed to be going in the first place.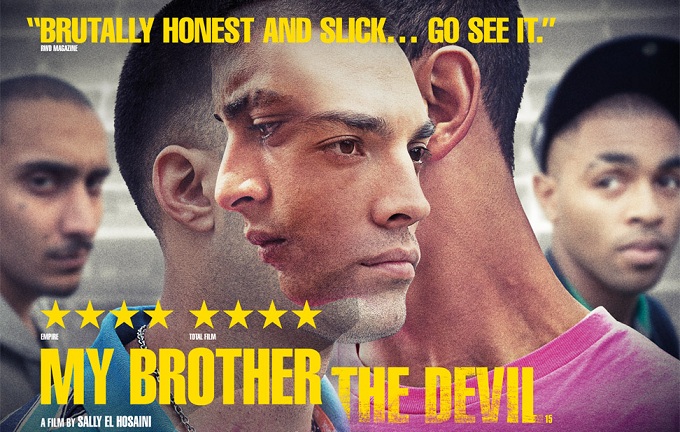 The Plot:
Two very different teenage brothers must face their prejudices head on if they are to survive the perils of being young, British Arabs on the streets of gangland London.
The Good:
For a debut feature film, My Brother The Devil is gripping, engaging, thought provoking and beautifully shot. All the characters and the surrounding situations are believable and as an audience member you can get completely engrossed in what you are watching, which is always a sign of a good film.
Sally El-Hosani picked up the much deserved Best Newcomer Award at the London Film Festival and most certainly is a star director for the future with this film and vision prooving testament to that talent.
My Brother the Devil, takes the audience on a very real journey of discovery for two brothers, Mo and Rashid – played expertly by newcomer Fady Elsayed and James Floyd. The beauty of this film is its self contained aspects. Not venturing much further than its urban council estate setting, the cinematography sheds a hallowed light on what is often depicted in film as a dark, dank and gruesome part of London.
The storyline also takes the film away from its opening generic 'urban film' feel and makes a strong social commentary sure to provoke equally strong reactions from audiences. The film is clever without trying to be too clever and Hosani's passion for the project is obvious. It's particular interesting to see a young female director tackling such a male focused route.
The Bad:
Although the film provides an interesting twist on the London gang culture genre, the topical and popular subject matter unavoidably brings a certain predictability regardless of budget or plot specifics.
These kinds of films follow a familiar pattern, a violent incident provokes some form of gang rivalry. Audiences will find that this film's later stages in particular fall prey to being formulaic in a way that distracts from the film's more original elements. Over hyped-enthusiasm from boastful marketing and word of mouth praise may worsen this feeling of disappointment. It's ultimately not quite as distinguished from similar films like Victim or Kidulthood as it could have been.
Despite it's faults My Brother The Devil is still lead strongly by its performances, and may prove to be the stepping stone for much bigger things for Floyd and Elsayed. It is also better than many feature debuts on a shoe string budget, so deserves the majority of praise already garnered.
The Ugly Truth: 
Beautifully shot, an unexpected twist on the tale you were expecting, but sadly not far enough away that it stands on its own two feet.  Most impressive however, is that My Brother The Devil is yet another shining example of UK talent both in front and behind the camera with praise well deserved.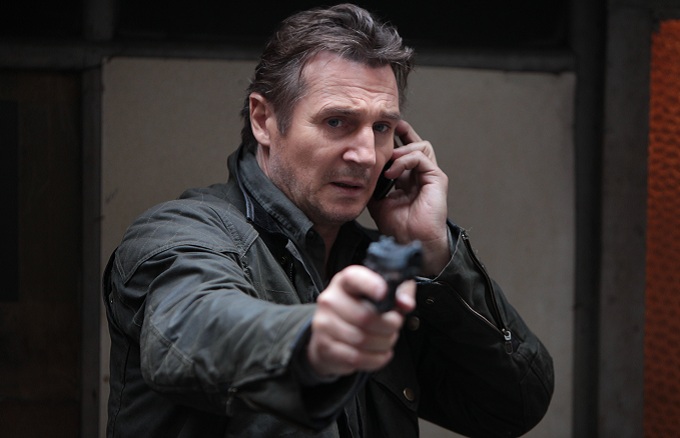 The Plot:
Retired CIA super-agent Bryan Mills finds himself, his ex-wife and daughter once again caught up in gun battles and mayhem, this time in Istanbul, as the families of the kidnappers he ruthless dispatched rescuing his daughter in the first film set out to take their revenge.
The Good:
The success of the first Taken film was almost exclusively due to Liam Neeson's explosive performance. So effective was the towering middle aged Irishman in the role of a heroic unstoppable killing machine, it reinvented his career overnight, instantly transforming him into an unlikely new action superstar.
The second time around, Liam Neeson effortlessly replicates the blistering paced physical action of the original, as he efficiently works his way through annihilating a fresh batch of faceless Eurotrash bad guys. As soon as Neeson slips on a leather jacket and flips his switch to 'badass' mode, the film immediately becomes far vastly more watchable. It's an immensely satisfying guilty pleaser to watch him pummel vile kidnappers to death with a flurry of massive fists or blowing them away with a very well placed bullet.
Director Olivier Megaton at least replicates the frantic visual flair of Luc Besson's 2008 effort. The fight scenes are convincingly bruising and brutal. The dark streets of Istanbul also do a good job of replacing the Paris slums which defined the character of the first film.
Taken 2 has its flaws, but thankfully Liam Neeson's constant and undeniable magnificence brings a credibility to the entire film that it may not always deserve. It's rare for a central performance to be so commanding that it simply makes you forgive and forget any other failings.
The Bad:
You have to be pretty wary saying anything negative about Taken 2 because you really don't want to get into an argument with Liam Neeson. You WILL lose.
Taken 2 closely follows the template of its successful predecessor, but only manages to capture some of the lighting that made the first film an unexpected box office smash, raking in over $225million worldwide.  Whilst vengeful bad guys might add a little superficial emotion to proceedings, it's really all just an obvious excuse for more family members to be predictably Taken. Evidently they really didn't pay attention to the moral of the first story, never ever take Liam Neeson's stuff… he does Not like that one bit.
As a sequel Taken 2 is mostly a straightforward repetition of the first film. Unfortunately in an effort to distinguish itself, the film attempts to exploit easy laughs and tries to give expanded roles to our heroes ex-wife and daughter. The new comedic tone and shifting even the slightest bit of focus away from Liam Neeson's character is clearly a mistake.
Maggie Grace who plays Neeson's kidnap prone daughter Kim is easily the film's weakest link. It's not simply a lack of acting talent; her character is just intrinsically implausible and unavoidably irritating. Trying to suddenly introduce her as an ill-advised action sidekick pushes the film toward becoming an embarrassing cliché. While she was just about tolerable as hysterical kidnap victim, watching her casually lobbing grenades around Istanbul before stunt driving her way through the city, strains believability far too far.
Famke Janssen as Neeson's estranged wife and love interest seems to spend most of her increased screen time unconscious, giving her little chance to display any hint of emotional range or contribute to the film beyond a necessary plot point.
The Ugly Truth:
Fans of the original Taken and Liam Neeson's new action superhero persona will take great delight in finding another opportunity to hear him growl one liners and see him demolish roomfuls of evil doers.
Taken 2 really doesn't take itself as seriously as the first film, deliberately and perhaps at times unintentionally, provoking big audience laughs. Those already enjoying the film as a guilty treat will welcome the self-referential comedic undertones; but some action fans may prefer the relentless brutality of the first film.
Taken 2 arrives in UK Cinemas on 4th October, if you don't go see it Liam Neeson may just have to use his special set of skills to find you and ask why?  Taken 2 International Trailer below: