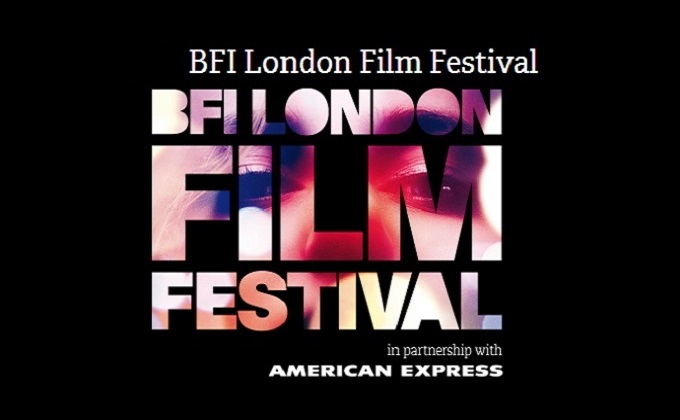 The 59th BFI London Film Festival in partnership with American Express has announced the international stars and filmmakers attending this years' Festival. Updated and confirmed line-ups for gala presentations are:
SUFRAGETTE: Anne-Marie Duff, Ben Whishaw, Romola Garai, Samuel West and writer Abi Morgan join Carey Mulligan, Helena Bonham-Carter, Meryl Streep, Sarah Gavron.
STEVE JOBS: Jeff Daniels, Michael Stuhlbarg, Katherine Waterston and writer Aaron Sorkin join Michael Fassbender, Kate Winslet, Danny Boyle.
HIGH-RISE: Luke Evans, Sienna Miller, Elisabeth Moss, James Purefoy, Peter Ferdinando, Sienna Guillory, Enzo Cilenti, Augustus Prew, Stacy Martin join Tom Hiddleston, Ben Wheatley.
CAROL: writer Phyllis Nagy joins Cate Blanchett, Rooney Mara, Todd Haynes.
TRUMBO: John Goodman joins Bryan Cranston, Helen Mirren.
BLACK MASS: Benedict Cumberbatch, Scott Cooper.
BROOKLYN: Saoirse Ronan, John Crowley, Nick Hornby, Colm Toíbín.
THE LADY IN THE VAN: Maggie Smith, Alex Jennings, Nicholas Hytner, Alan Bennett.
A BIGGER SPLASH: Luca Guadagnino.
THE LOBSTER: Colin Farrell, Rachel Weisz, Yorgos Lanthimos
THE PROGRAM: Chris O'Dowd, Ben Foster, Stephen Frears
BRAND A SECOND COMING: Ondi Timoner
BEEBA BOYS: Gulshan Grover joins Randeep Hooda, Deepa Mehta
BONE TOMAHAWK: S. Craig Zahler
THE IDOL: Mohammed Assaf joins Hany Abu-Assad
THE FORBIDDEN ROOM: Guy Maddin
HE NAMED ME MALALA: Davis Guggenheim
TRUTH: Cate Blanchett and James Vanderbilt.
Filmmakers and actors supporting their work in Official Competition for Best Film include:
11 MINUTES – dir. Jerzy Skolimowski
BEASTS OF NO NATION – dir. Cary Fukunaga, Uzodinma Iweala
CEMETERY OF SPLENDOUR (RAK TI KHON KAEN) – dir. Apitchatpong Weerasethakul
CHEVALIER – dir. Athina Rachel Tsangari
THE DAUGHTER – dir. Simon Stone
DESIERTO – dir. Jonás Cuarón
EVOLUTION – dir. Lucile Hadžihalilović
OFFICE – dir. Johnnie To, act./wri./prod. Sylvia Chang
ROOM – dir. Lenny Abrahamson, act. Brie Larson
SON OF SAUL (SAUL FIA) – dir. Lázló Nemes, act. Levente Molnár
SUNSET SONG – dir. Terence Davies, act. Agyness Deyn
TANGERINE – dir. Sean Baker; act. Mya Taylor
VERY BIG SHOT – dir. Mir-Jean Bou Chaaya
Filmmakers and actors supporting their work in First Feature Competition for the Sutherland Award include:
3000 NIGHTS – dir. Mai Masri, act. Mayisa Abd El Hadi
BANG GANG (A MODERN LOVE STORY) – (BANG GANG (UNE HISTOIRE D'AMOUR MODERNE) – dir. Eva Husson, act. Finnegan Oldfield
THE HERE AFTER (EFTERSKALV) – dir. Magnus von Horn
KRISHA – dir. Trey Edward Shults
LAMB – dir. Yared Zeleke
LIGHT YEARS – dir. Esther May Campbell
PARTISAN – dir. Ariel Kleiman
PAULA – dir. Eugenio Canevari, act. Denise Labbate
TANNA – dir. Bentley Dean
THE WAIT – dir. Piero Messina
WEDDING DOLL – dir. Nitzan Gilady
THE WITCH – dir. Robert Eggers
Directors supporting their work in Documentary Competition for the Grierson Award include:
(BE)LONGING (VOLTA À TERRA) – dir. João Pedro Plácido
CENSORED VOICES – dir. Mor Loushy
THE FEAR OF 13 – dir. David Sington
FRAME BY FRAME – dir. Alexandria Bombach and Mo Scarpelli
JIA ZHANGKE, A GUY FROM FENYANG (JIA ZHANGKE, UM HOMEM DE FENYANG) – dir. Walter Salles, subj. Jia Zhangkee
MR. GAGA – dir. Tomer Heymann
THE PEARL BUTTON – dir. Patricio Guzman
PUBLIC HOUSE – dir. Sarah Turner
SHERPA – dir. Jennifer Peedom
SOMETHING BETTER TO COME – dir. Hanna Polak
Directors supporting their work in the Short Film Award include:
EDMOND – Nina Gantz
LILI – An van Dienderen
MOTHER(S) – Maïmouna Doucouré
OPERATOR – Caroline Bartleet
OVER – Jörn Threlfall
RED MOON RISING – Vivienne Dick
Further actors and filmmakers presenting their work at the Festival include: 35MM: THE QUAYS MEET CHRISTOPHER NOLAN: Christopher Nolan, Stephen Quay, Timothy Quay; AFERIM!: Radu Jude; THE AMERICAN EPIC SESSIONS: Bernard MacMahon, Bettye Lavette; ASSASSINATION: Dong-hoon Choi; BLOOD OF MY BLOOD: Piergiorgio Bellocchio; BURN BURN BURN: Chanya Button, Laura Carmichael, Jack Farthing, Chloe Pirrie; CELESTIAL CAMEL: Jury Feting; CHEMSEX: William Fairman, Max Gogarty; CLOSET MONSTER: Stephen Dunn; THE CLUB: Pablo  Larraín; COUPLE IN A HOLE: Kate Dickie, Tom  Geens; COWBOYS: Thomas Bidegain; DEPARTURE: Andrew Steggall; DHEEPAN: Jacques Audiard, DON'T GROW UP: Thierry Poiraud; ELEPHANT DAYS: James Caddick, James Cronin, Orlando Weeks;  FIFTY: Biyi Bandele; FROM AFAR: Lorenzo Vigas; GREEN ROOM: Jeremy Saulnier; HEART OF A DOG: Laurie Anderson; I AM BELFAST: Mark Cousins; THE INVITATION: Karyn Kusama; IXCANUL (VOLCANO): Jayro Bustamante;  LISTEN TO ME MARLON: Stevan Riley; THE MEMORY OF JUSTICE: Marcel Ophuls; MOUNTAINS MAY DEPART: Jia Zhangke, Zhao Tao; MURMER OF THE HEARTS: Sylvia Chang; MY GOLDEN DAYS: Arnaud Desplechin; MY SCIENTOLOGY MOVIE: John Dower, Louis Theroux; MY NAZI LEGACY: David Evans, Phillipe  Sands; NICOLA CONSTANTINO: THE ARTEFACTA: Nicola Costantino , Natalie Cristiani; THE ONES BELOW: David Farr; OUR LITTLE SISTER: Hirokazu Kore-Eda; QUEEN OF EARTH: Alex Ross Perry; RATTER: Branden Kramer; REMAINDER: Omer Fast; REMEMBER: Atom Egoyan; SEMBENE!: Samba Gadjigo; THE  SKY TREMBLES AND THE EARTH IS AFRAID AND THE TWO EYES ARE NOT BROTHERS: Ben Rivers; THE SURVIVALIST: Stephen Fingleton; A TALE OF THREE CITIES: Mabel Cheung, Alex Law; TAKE ME TO THE RIVER: Matt Sobel; (T)ERROR: David Felix Sutcliffe;  THEY WILL HAVE TO KILL US FIRST: Johanna Schwartz; TRUMAN: Cesc Gay; VALLEY OF LOVE: Guillaume  Nicloux; VICTORIA: Sebastian Schipper; WAVE VS. SHORE: Martin Štrba; WHAT WE BECOME: Troels Lyby; THE WAVE: Roar Uthaug and YOUTH: Paolo Sorrentino.
Tom Hardy talks about laying gangster twines Reg and Ronnie Kray in the stylish new biopic Legend directed by Brian Helgeland and co-starring Emily Browning and Christopher Eccleston.
Q. When did you first hear about the Krays?
I think as a kid you see the books in the true crime section, at least I did anyway. I had a brief interest in true crime when I was about 15, going on holiday and grab a book or whatever. So that was when they first came across my horizon, they crossed me atmospherics then. But that's about ti really. They're about as familiar as a red telephone box in many aspects really. That was then and playing them was a question of going back to look at all the source materials that's available. There's a lot of source material on the Krays.
Q. Tom how did you get into the mind-set of Ronnie, particularly when it came to his sexuality?
You know I didn't even think about it really. It's just what it is really. I don't think it needs playing. That's that. Ronnie was Gay. Does that make sense? If I thought about it that would give me sorta pause to think and I had to do something. I had to get on with doing something which was my job. Ronnie's gay, it's all good. Does that make any sense? I think if you start playing anything then you kind of miss the point. I think what was complicated was that Reggie was also potentially.. we don't know if he's gay or not. So that's where I had to look at Legend as its own separate entity. Within this Reggie is heterosexual, Ronnie is gay. Crack on. Does that make sense? Alright, cool.
Q. Does the connection between celebrity and organised crime still exist in that way?
Yeah you can access all areas of society in our job very easily. But the thing is we're in the entertainment part of it and they're not necessarily. They're wired slightly differently.
Q. How did you research the roles?
There's always a question about research isn't there. It's like have you done your homework. It's like No, I didn't know what I was doing. To a certain degree that's true and let it be what it will be. But there is a plethora of research that one could do on the Krays. Right down to the fact I actually had Reggie's watch which he died in on my wrist. We had various members of the world come out and talk. Private meetings like. There's only one visual primary source of the Krays which is them speaking on the BBC for like a minute. But you can't even tell much form that because they were on show, so you can't tell if that's their true voice or true mannerisms. There are lots of photos. Mainly it's all legends and tales which are asinine. Usually told by people who didn't know them. You get a lot of them come out. It forms patterns of stories and anecdotes that start to appeal a lot. I also had lots of diaries and some footage from a panorama documentary.

There you go I did loads of research. In the end I decide to not pay it any mind anyway, but only to answer that question.
Q. Tom you've been quoted as saying you were more drawn to playing to Ron than Reg, is that's true why was it?
I mean that's sort of paraphrased down but he truth of the fact is that just from a technical point of view Ron is predictably unpredictable. So just for a performer it's fun to play because you have everything on the smorgasbord you can use, you have multiple options and you can pull the rug on anyone you want at any given time. So it's a free ball character even if he wasn't a Kray, it he was Idie Armine wit would be the same. Whether you're going to naturalize that or going for a heightened reality of super surrealism. However you wanted to play it, that character is a free ball character. You can roam with him in any scene. Whereas Reggie has boundaries, he has the restrictions, he has to go a,b,c,d,e,f,g. That's kinda boring for me in some way because I don't want to go straight down the line. I want to make lateral choices and I want to have fun. I was drawn initially because I have a bit of a disco ball head to Ronnie. There's some options there, with Reg I know he's going that way even if I might want to take him another way.
Q. Tom where there any especially tricky shots playing two characters on screen at the same time?
No, not really. It was a question of how we were going to do it and it was pretty basic. There was no CGI or anything like that because there was no budget for it. It was back to old school basic drill. We were finding out how that stuff worked like split screen or talking to a text board. There had to be another actor there and someone who would take notes on what I was doing so that I could replicate it at the end of the day but also leave room so that I could change it. It was a mental puzzle that needed to be unpacked and then I could breathe life into it. At the same time you've got the rest of the cast there in real time trying to deal with the fact they've got a split dynamic in the room. So it was kinda mathematic in a strange sort of way. It was like stop, start. let the bitch breath. Then turn it all around and let the bitch breath again. It's a mixture of sums, geometric shapes and maths with sort of a bit of creative stuff. The homework and more drugs for Nipper.
Q. How long was your turn around for changing between the brothers?
It was about an hour. We had wig, teeth, plumper up the nose. Aging stipple. So there was about an hours' worth of makeup between Reg and Ronnie. But we couldn't hang about we only had seven weeks to shoot it. So we had to move quickly. There was wedges in the shoes because Ronnie had to be a bit taller, then an extra layer of shirts because his shirt shad to look a bit bigger. Then a waistcoat and glasses. So there was a different silhouette between the two.
Q. Tom some people clearly admire the myth of the Krays or even see them as Robin Hood figures. What's your view of them now having played them?
I just have a healthy indifference to be fair mate. It was sort of a thesis that I worked on for a little bit. That's the subject and that's my show and tell on it under the Legend banner. I spent a bit of time researching and working with them in fantasy and pretending. That's where we leave ti mate at the end of the day. So I got to do a bit of research and schooling but I sort of have a healthy indifference to anything really so I can just invest in the next thing that comes along. Each experience is something under the belt to move forward with my training.