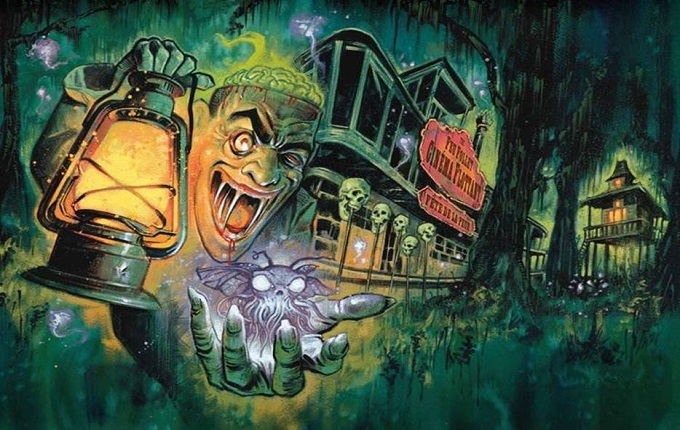 From grindhouse to art-house, feel-good to squeal-good, blockbuster to ghostbuster FrightFest returns in all its gory glory, now housed at the 12-screen Vue Cinema at Shepherd's Bush, West London, from Aug 25 – Aug 29.
In its 17th year, the world renowned genre film festival will present 62 new feature films, embracing sixteen countries and bringing together established filmmakers, British first-timers and emerging international visionaries from six continents.
The opening night attraction is the European Premiere of MY FATHER DIE, Sean Brosnan's brutal and beautiful feature debut – an ultra-stylish, uber violent revenge thriller that's a calling card for Brosnan's brilliant talents.  And our closing night film is another breakneck paced masterpiece – the UK Premiere of TRAIN TO BUSAN, so join 'The Commuting Dead' as director Sang-ho Yeon takes you on a first class horror action thrill-ride, mixing slaughter, suspense and splatter with incredible visual élan.
In between these two banner titles are the scream of the crop from all over the globe, strongly represented in our line-up of World Premieres by the incredible Italian supercar tension-ratcheting MONOLITH, the gory Dutch treat THE WINDMILL MASSACRE, the stunning South African nightmare FROM A HOUSE ON WILLOW STREET, Tricia Lee's creepy Canadian chiller BLOOD HUNTERS and three American shock absorbers KNUCKLEBONES, ENCLOSURE and the Eurotrashy radical BLOOD FEAST remake.
Reflecting a productive year for British horror, there are twelve UK World Premieres, including Shaun Robert Smith's intensely powerful BROKEN, Jon Ford's visceral revenge thriller OFFENSIVE, Wyndham Price's dark fantasy CROW, Kate Shenton's auto-satire EGOMANIAC, Ben Parker's claustrophobic THE CHAMBER, Marty Stalker's shock-doc HOSTAGE TO THE DEVIL and Andy Edward's sun, sea and sex gore-fest IBIZA UNDEAD.
Five of the UK World Premieres make up the 'First Blood' strand, in which home-based directors are given a chance to shine with their debut efforts. These are: Phillip Escott's harrowing CRUEL SUMMER, Brad Watson's urban gang shocker  HALLOW'S EVE, James Crow's deadly HOUSE OF SALEM, Stewart Spark's 666 Short Cuts To Hell entry THE CREATURE BELOW and Lawrie Brewster's PTSD-inspired THE UNKINDNESS OF RAVENS.
Other festival highlights in the Main Screen strand include the European Premiere of Adam Wingard's intense chiller of the moment, THE WOODS. destined to be one of the key horrors of 2016. We also have this year's most ferocious possession movie in Cody Calahan's LET HER OUT, as well as Todd William's superb Stephen King adaptation CELL, starring John Cusack and Samuel L. Jackson. Then there is the top box office Italian sensation THEY CALL ME JEEG ROBOT, Adam Rifkin's tour-de-force DIRECTOR'S CUT, starring Penn Jillette, Rob Zombie's ultra-violent grindhouse slasher 31, 'Saw' man Darren Lynn Bousman's graphic novel inspired ABBATOIR, Simon Rumley's latest visionary masterpiece JOHNNY FRANK GARRETT'S LAST WORD, Jackson Stewart's supernatural switcherooBEYOND THE GATES, the zombie theme park hell ride THE REZORT, the full-blooded cracker RED CHRISTMAS, the cryogenic chiller REALIVE, the home invasion twister MERCY, the darkly unpredictable PET, starring Dominic Monaghan and the beguilling THE MASTER CLEANSE, with The Big Bang Theory's Jonny Galecki and Anna Friel.
South America is rapidly becoming a major genre player and FrightFest is proud to be presenting seven specialities from Argentina, Chile, Brazil and Mexico. Daniel de la Vega's WHITE COFFIN is co-written by FrightFest favourite Adrian Garcia Bogliano, Laura Casbe's BENAVIDEZ'S CASE stretches surrealist boundaries, Patricio Valladares' DOWNHILL mines H. P. Lovecraft for inspiration, THROUGH THE SHADOW puts Henry James' classic tale of terror 'The Turn of the Screw' through a south of the border filter, THE SIMILARS is pure 'Twilight Zone' inspiration, FRANCESCA a thrilling Buenos Aires take on giallo and WE ARE THE FLESH comes with serious artistic endorsements from fellow Mexican filmmakers Alfonso Cuaron and Alejandro G. Iñárritu.
The Discovery Screen strand is as bold as ever and includes a restored version of Shelden Renan's controversial documentary THE KILLING OF AMERICA, Anna Biller's gloriously art-directed THE LOVE WITCH, the cursed silent movie FURY OF THE DEMON, the Berlin Film Festival break-out, SHELLEY, the visionary sci-fi fantasy LOST SOLACE and the darkly hilarious ghost-busting ANOTHER EVIL. Then there's Julian T. Pinder's chilling murder investigation POPULATION ZERO, Martin Owen's High-tec underground thriller terror LET'S BE EVIL, Tim Reis' slimy creature feature BAD BLOOD: THE MOVIE and Michael Boroweic's acute study of alien paranoia, MAN UNDERGROUND.
Plus, you can witness the stag party from hell in THE UNRAVELLING, the bad taste shenanigans of NIGHT OF SOMETHING STRANGE, , the viral thrills of THE EVIL IN US, the vehicular chills of PARANORMAL DRIVE, the die-hard dystopia of HERE ALONE, the eye-popping shocks of FOUND FOOTAGE 3D, and the 'goriously' insane  ATTACK OF THE LEDERHOSEN ZOMBIES.
Ahead of its FrightFest Presents DVD release, there is an encore airing for ROAD GAMES, this time with a live interactive commentary with director Abner Pastoll and a London premiere for one of the most popular movies shown earlier this year at FrightFest Glasgow, Sean Byrne's THE DEVIL'S CANDY.
The Duke Mitchell Film Club is back with the UK premiere of Kim Sang-Chan's outrageously infectious KARAOKE CRAZIES and a first showing of all three episodes of the mesmerising French TV mini-series BEYOND THE WALLS.
Alan Jones, co-director of FrightFest, said today:
"For seventeen years now FrightFest has led the way through landmark changes in the genre, altered perceptions of fandom and embraced the revolutions in platforms and distribution models. It continues to do so this year with a breathtaking selection of genre attractions with the widest appeal and breadth of focus.  We stand out because we stand for something special – a one-stop roadmap through everything you need to see to be totally up to speed with what the next year in horror fantasy will be all about".
This year's special events, retrospective programme, the guest list and the Short Film Showcase entries will be announced in the coming weeks.
Festival and day pass sales will go on sale Sat 2 July at noon and will only be available to buy online:  http://www.frightfest.co.uk/tickets.html
Single tickets will go on sale on Sat 23 July.
For full programme details amd timetables go to: www.frightfest.co.uk

The Dark Knight Rises is the epic conclusion to Director Christopher Nolan's acclaimed Batman trilogy. While comic book fans may think they already know and love the film as much as possible, here's 12 interesting facts that might just surprise you and impress your friends at parties…
1. One of our favourite lines when Bane unexpectedly praises a young Gotham choirboy by remarking to himself " what a lovely lovely voice" was actually improvised by Tom Hardy.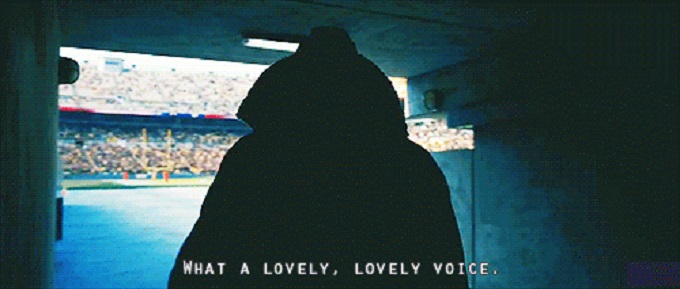 2. Christopher Nolan wanted Marion Cotillard so much for the role of Miranda Tate that he rescheduled filming to accommodate her pregnancy. Nolan marveled at Cotillard's ability to do her job so soon after giving birth, he described her as "superwomen".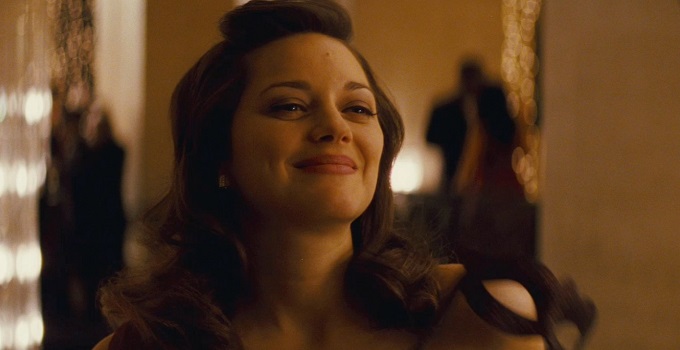 3. Jennifer Lawrence and Chloe Grace Moretz auditioned for Juno Temple's role of Jen, Selina Kyle's sidekick.Meaning we almost had Mystique and Hit-Girl teaming up with Catwoman.
4. Bane's voice was originally much more distorted. His lines had to be re-recorded because it was impossible to understand what he was saying.
5. Anne Hathaway thought she was auditioning for Harley Quinn and was shocked when she found out it was Cat-woman.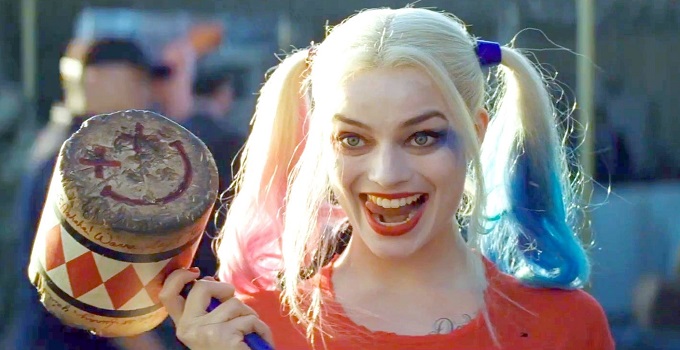 6. Tom Hardy said he based his voice for Bane on Bartley Gorman (1944 – 2002), an Irish Traveller who was the undefeated Bare-knuckle boxing champion of the United Kingdom: "The choice of the accent is actually a man called Bartley Gorman, who was a bare knuckle fighter, a Romani gypsy. So I wanted to underpin the Latin, but a Romani Latin opposed to Latino."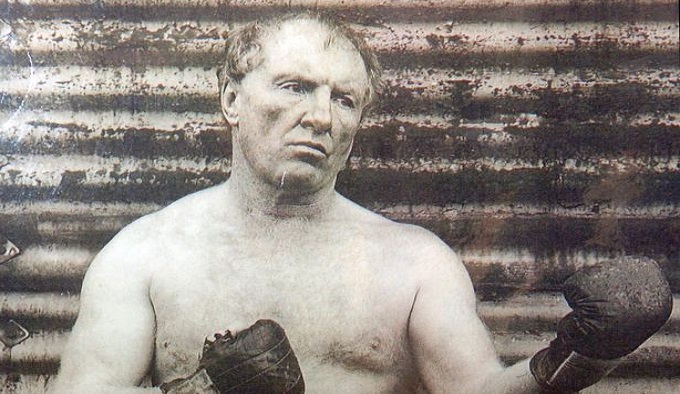 7. In a scene involving a football match in Gotham City, the crew used more than 15,000 people to shoot. However, they faced the problem of artists leaving in mid shoot due to long hours. Extras also had to wear layers of clothing to make it look like its cold. Thus, to make them stay, they decided to give them prizes comprising of goodies, car, and iPods etc. so as to retain them for the rest of the shoot.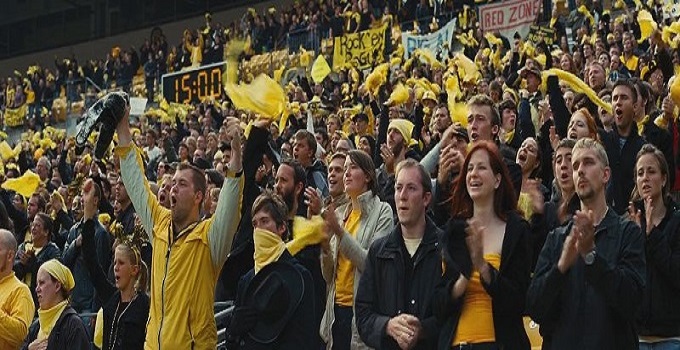 8. Ryan Gosling and Mark Ruffalo were considered to play John Blake before Joseph Gordon-Levitt was ultimately cast.
9. According to Nolan, all of the three films in The Dark Knight Trilogy deal with a specific theme. The first film was fear, the second was chaos. This third film deals with pain.
10. Anne Hathaway, Jessica Biel, Gemma Arterton, Kate Mara and Keira Knightley all auditioned for the role of Selina Kyle. Ultimately, Anne Hathaway won the role.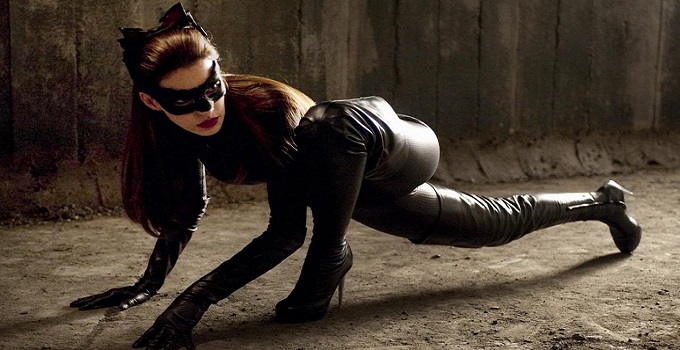 11. In a fighting scene shot at Wall Street, Bane (Tom Hardy) fought, by accident, a policemen patrolling the area. Due to presence of so many actors in the fighting scene, things got pretty confused and Bane was unable to differentiate between the actual policemen and actors and ended up fighting with actual police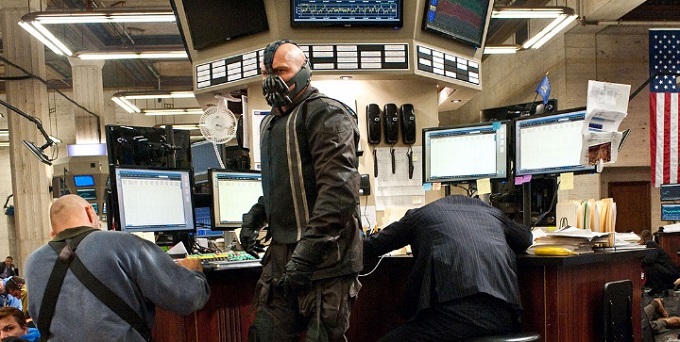 12. For the final scene at the Wayne family cemetery, a tombstone with "Miranda Tate" was used during filming to conceal the actual ending to the film. The name on the stone was changed to "Bruce Wayne" digitally in post-production.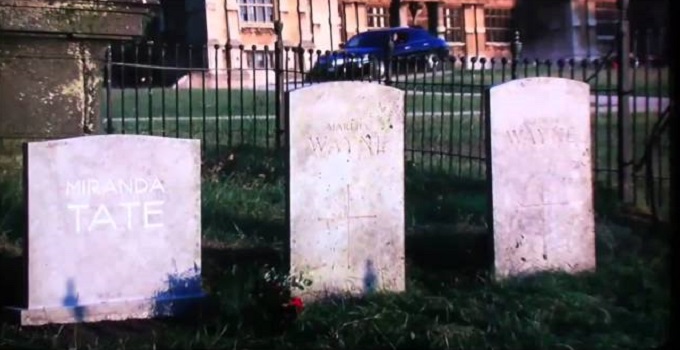 Thanks for reading and check back soon for more movie trivia and exclusive video content.
Written by Bernadette Nelson