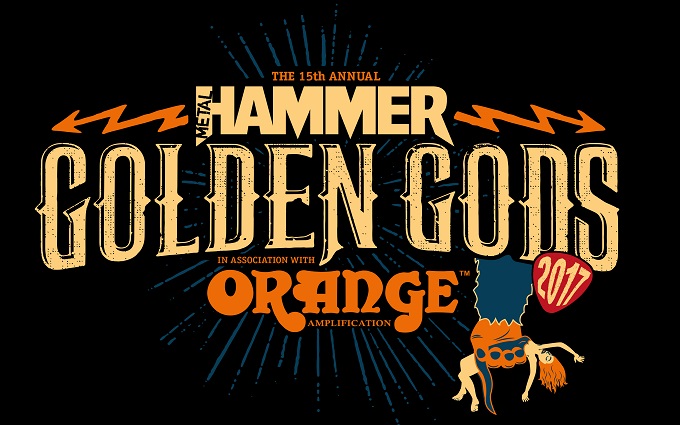 For more than 30 years, Metal Hammer has been the biggest heavy metal magazine on the planet, and after a turbulent end to 2016, and their resurrection in 2017, they threw the party of all parties for their readers at this year's Golden God Awards 2017 in association with Orange Amplification.
Taking place at IndigO2 at The O2, London on Monday, June 12, WWE megastar Chris Jericho hosted this unique and special night, which was, like all Golden Gods shows, all about the fans. There are no tables, no sit-down dinners, no industry backslapping – this is a room full of genuine fans who have voted in their hundreds of thousands to see their favourite bands be victorious. The night celebrated the best of heavy metal from the past 12 months as well as performances from some of the world's most exciting bands.
"After a difficult end to last year in which the future of our magazine looked uncertain, we couldn't have thought of a better way to celebrate our comeback," says Metal Hammer Editor Merlin Alderslade. "From the one and only Chris Jericho returning to host our awards for a record-breaking third time, to seeing legends like Tony Iommi, Tom Morello and Chuck D walk out on stage, to honouring the contemporary names who make our scene great, it was the kind of evening that only the Golden Gods can provide. As always, though, the most important thing was the metal community coming together again – and we salute everyone who has supported us in the last year and beyond, be it by coming to the show, buying our magazine or simply spreading the good word of heavy. Horns up!"
The godfathers of metal, Black Sabbath, collected the evening's main honour: the Golden God award presented by Roadrunner Records. Founding member and metal legend Tony Iommi was on hand to collect the gong in the year that saw the end of the band's final, 81-date world tour and glittering 49-year career.
Mastodon headlined the evening's ceremony with a blistering live set in what was one of their most intimate performances in years. Following the release of their acclaimed 'Emperor Of Sand' album in March, the band's stock has risen monumentally to become one of the world's must-see live acts, proven by them winning Best Live Band presented by Monster Energy.
Opening the show were riff veterans Orange Goblin, one of the UK's most vital and important metal bands. Frontman Ben Ward, along with his partner Sandie Soriano, were behind the incredible campaign to raise money for TeamRock (Metal Hammer's then parent company) staff following the closure of Metal Hammer, Classic Rock and Prog magazines – and rightly the team behind those magazines felt that Ben and Sandie deserved the Defender Of The Faith award presented by Orange Amplification.
Sweden's Avatar brought their catchy 'circus metal' and enthralling theatrical live show to the proceedings. This truly unique band were also voted Breakthrough Band Of The Year presented by World Of Tanks, proving they are a band on the up. Completing the live line-up were blues rock legends Clutch, simply one of the greatest live bands heavy music has ever seen!
One of the evening's most sought-after awards is Album Of The Year and this year it was awarded to 'Magma' by Goijra. The follow-up to 2012's critically acclaimed 'L'Enfant Sauvage', 'Magma' was one of the most hotly anticipated albums of the past 12 months and also topped Metal Hammer's end-of-year critics' poll.
Exodus are true legends of the game. Founded in 1979 in California, they were one of the pioneers of thrash metal. A mainstay in 'Greatest Thrash Metal Bands Of All Time' lists, they inspire and influence bands to this day and were rightly crowned 2017's Inspiration presented by Spinefarm Records, an award presented on the night by fellow thrash icon Mille Petrozza of Kreator.
This year's Icon presented by uDiscover Music award went to The Dillinger Escape Plan. Currently on a world tour, the band announced earlier this year that they will be disbanding following their Tokyo date in October. In their 20-year career they've released six acclaimed albums and are regarded as the pioneers of mathcore.
Best International Band presented by Nuclear Blast went to Avenged Sevenfold, who continue to sell out arenas around the world, pushing the boundaries of rock and metal. Best UK Band went to Architects, whose 2016 album 'All Our Gods Have Abandoned Us' broke the Top 15 of the UK charts and capped off a significant and difficult year for the band.
Rap metal supergroup Prophets Of Rage picked up the Spirit Of Hammer award. This is an award for those who hold the principles and passion of metal and what Metal Hammer stands for in their daily lives. The group consists of three members of Rage Against The Machine and Audioslave (bassist and backing vocalist Tim Commerford, guitarist Tom Morello and drummer Brad Wilk), two members of Public Enemy (DJ Lord and rapper Chuck D) and rapper B-Real of Cypress Hill. On announcing the band, Morello stated, "We're an elite task force of revolutionary musicians determined to confront this mountain of election year bullshit, and confront it head-on with Marshall stacks blazing." Need we say more about them collecting this year's Spirit Of Hammer gong?!
Iron Maiden's role-playing mobile game, 'Legacy Of The Beast', took the Best Game accolade, with Eddie himself making an appearance via VT to collect the award.
Formed in 2015, UK death metallers Venom Prison have been making a serious impact on the scene and beyond, and they picked up Best New Band. Doom metallers Pallbearer, who released their third album, 'Heartless', in March, have received huge critical acclaim since their inception in 2008 and picked up the Best Underground award.
Once again the guitarists got the plaudits that they deserve – after all, where would music be without the incredible axemen and women we love to worship?! This year, Airbourne's kamikaze guitarist Joel O'Keeffe picked up the Dimebag Darrell 'Shredder' award, and tour de force Devin Townsend was rightly awarded Riff Lord presented by Century Media.
The Metal Hammer Golden God Awards in association with Orange Amplification winners are…
Best New Band: Venom Prison
Best Underground Band: Pallbearer
Best UK Band: Architects
Breakthrough Band presented by World Of Tanks: Avatar
Best Live Band presented by Monster Energy: Mastodon
Best International Band presented by Nuclear Blast: Avenged Sevenfold
Best Independent Label: Nuclear Blast
Dimebag Darrell 'Shredder': Joel O'Keeffe
Best Game: 'Legacy Of The Beast' by Iron Maiden
Riff Lord presented by Century Media: Devin Townsend
Inspiration presented by Spinefarm Records: Exodus
Best Album: 'Magma' by Gojira
Icon presented by Udiscover Music: The Dillinger Escape Plan
Defender Of The Faith presented by Orange Amplification: Ben Ward & Sandie Soriano
Spirit Of Hammer: Prophets Of Rage
Golden God presented by Roadrunner Records: Black Sabbath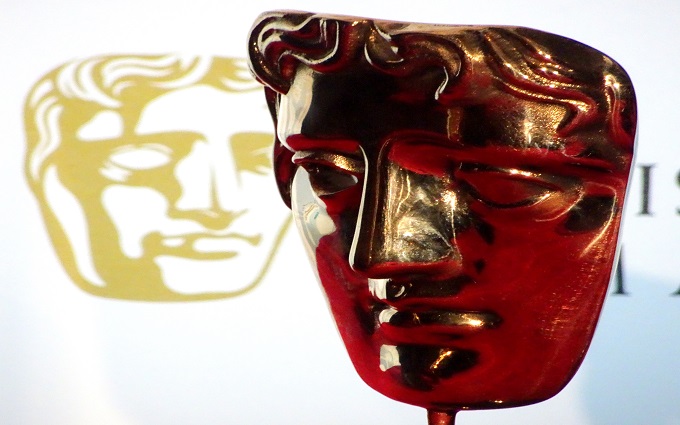 The British Academy of Film and Television Arts has announced the winners of this evening's Virgin TV British Academy Television Awards, celebrating and rewarding the very best programmes and performances of 2016.
There were two awards for Damilola, Our Loved Boy, with first-time winner Wunmi Mosaku receiving the BAFTA for Supporting Actress. The true-crime drama, written by Levi David Addai, which retells the story of Damilola Taylor's tragic murder and his family's fight for justice, also received the award for Single Drama.
In the Leading Actress category, Sarah Lancashire won the BAFTA for her performance in Happy Valley. The West Yorkshire drama also won a second BAFTA for Drama Series, adding to the BAFTA that writer Sally Wainwright won at the British Academy Television Craft Awards last month.
Adeel Akhtar won the BAFTA for Leading Actor for his portrayal of a single father juggling the pressures of a community where honour means everything, for one-off drama Murdered by My Father.
In Supporting Actor, Tom Hollander took the BAFTA for his performance as Lance 'Corky' Corkoran in The Night Manager while National Treasure fought off the competition to win in Mini Series.
Phoebe Waller-Bridge won in the Female Performance in a Comedy Programme category for Fleabag. Steve Coogan won Male Performance in a Comedy Programme for Alan Partridge's Scissored Isle, the sixth BAFTA of his career. Meanwhile, the mockumentary series that follows pirate radio station Kurupt FM in west London, People Just Do Nothing, triumphed in Scripted Comedy.
In the International category the BAFTA was awarded to The People v OJ Simpson: American Crime Story, the dramatisation of the infamous OJ Simpson murder trial.
The BAFTA for Soap & Continuing Drama, which recognises the exceptional talent required to deliver stories that hold an audience over days, weeks and months, was awarded to Emmerdale for the second time.
The BAFTA for Entertainment Performance was presented to Michael McIntyre for Michael McIntyre's Big Show, while the award for Entertainment Programme went to Ant & Dec's Saturday Night Takeaway, the programme's third BAFTA in this category to date. Charlie Brooker's 2016 Wipe won for Comedy & Comedy Entertainment Programme.
The BAFTA for Reality & Constructed Factual was won by Muslims Like Us, while the long-running series Who Do You Think You Are? took the BAFTA in Features.
The award for News Coverage went to Victoria Derbyshire: Footballers' Abuse, and Teenage Prison Abuse Exposed (Panorama) received the BAFTA for Current Affairs.
Exodus: Our Journey to Europe, which revealed the gruelling journeys of people smuggling themselves into Europe, received the BAFTA for Factual Series. Hillsborough secured the BAFTA for Single Documentary, while the BAFTA for Specialist Factual went to Planet Earth II, which was also awarded two BAFTAs at the recent British Academy Television Craft Awards.
The Open took home the BAFTA for Sport, while the award for Live Event was presented to The Queen's 90th Birthday Celebration.
The Special Award was presented to Nick Fraser, one of Britain's leading figures in the documentary field, in recognition of his outstanding creative contribution to television throughout a career that saw him launch and grow BBC's Storyville strand and fund and develop hundreds of award-winning documentaries. His work includes India's Daughter, Man on Wire, Notes on Blindness, Project Nim and Pussy Riot: A Punk Prayer.
The Fellowship, the highest accolade the Academy bestows, was presented to Joanna Lumley. With a career spanning 40 years, she has become one of the most acclaimed and distinctive performers in British television. Previous BAFTA recognition of Lumley's work includes six BAFTA nominations, and awards for Comedy Performance (1995) and Light Entertainment Performance (1993) for Absolutely Fabulous. In 2000, she received the Special Award for The Avengers.
The Virgin TV's Must-See Moment, the only award voted for by the public, was won by Planet Earth II: Snakes vs Iguana Chase.
The ceremony was hosted by Sue Perkins at the Royal Festival Hall, London, where presenters included Sean Bean, Kim Cattrall, Joan Collins, Rob Delaney, Anna Friel, Cuba Gooding Jr., David Haye, Adam Hills, Suranne Jones, James Nesbitt, Thandie Newton, Jennifer Saunders, Louis Theroux and Ed Westwick.