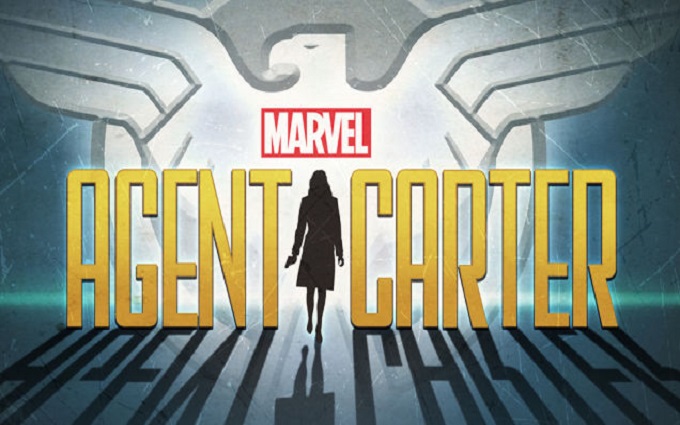 Hayley Atwell spoke in-depth to excited fans at the Showmasters London Film & Comic Con 2015 sharing news about the much anticipated second season of Marvel TV series Agent Carter.
Beautiful star Atwell confirmed that the new season will see the show relocate to Los Angeles as Howard Stark opens a film studio and Jarvis struggles to adapt to life in the glamorous Hollywood setting, much to Peggy's amusement. Hayley admitted she also very much enjoyed recent chemistry casting sessions for a new love interest for Peggy. Aside from lots more 'snogging' Hayley confirmed that the show will continue to explore other elements of Peggy's backstory and likely at some point address the founding of SHIELD and her having a family. In great news for fans of the show Hayley confirmed that she hopes that the series will keep running long enough to allow her to explore Peggy's journey into the 1960s and 1970s as well.
Speaking in the wake of recent debate about how Marvel has handled it's female heroes Hayley also shared her impassioned views on issues like feminism in comic books and the LGBT subtext some fans have read into the series with the Cartinelli pairing.
On a lighter note Hayley explained the origins of her ongoing hilarious Dubsmash war with the cast of Agents of SHIELD and some of the pranks that make life working for Marvel such a  treat.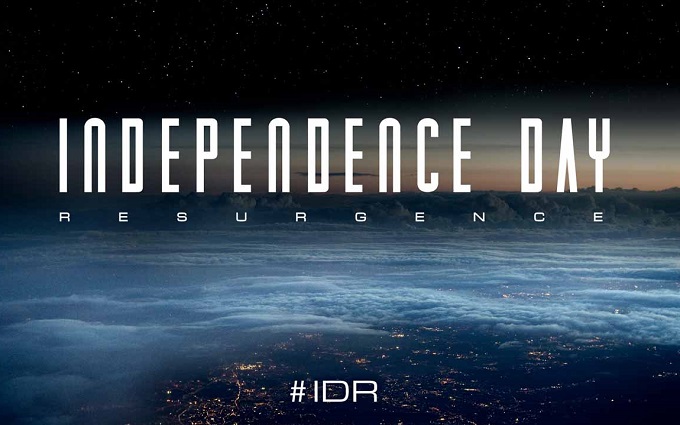 The long delayed sequel to 1996 alien invasion blockbuster Independence Day now has an official title as announced during a 30 minute live streamed press conference with the cast and director Roland Emmerich. It's Independece Day: Resurgence. Explaining what that ominous title means here's the official synopsis:
We always knew they were coming back. After INDEPENDENCE DAY redefined the event movie genre, the next epic chapter delivers global spectacle on an unimaginable scale. Using recovered alien technology, the nations of Earth have collaborated on an immense defense program to protect the planet. But nothing can prepare us for the aliens' advanced and unprecedented force. Only the ingenuity of a few brave men and women can bring our world back from the brink of extinction.
Director Roland Emmerich explained  that the near apocalyptic events of the first film has created a "post-world-war" generation who are globally united against a common threat.
The new film features almost the entire cast of the original seeing Jeff Goldblum, Judd Hirsh, Vivica A. Fox, Brent Spinner and Bill Pullman reprise their roles alongside a new generation of starts that includes Liam Hemsworth and Maika Monrow.
Liam Hemsworth is playing a new character  Jake Morrison who became a fighter pilot after losing  his parents in the 1996 attack. During the press conference the Hunger Games star explained a bit more about where we find Jake at the start of the film.
He eventually joined the military and ended up in the best of the best of the best of the fighter pilots. And he made a bad mistake, a bad decision, and put someone's life at risk, and got the great job of driving this Moon Tug, which is basically a forklift on the Moon. Where he gets to move around different pieces on the Moon. Which is not really an exciting job for a fighter pilot like himself. He's a pretty energetic guy, he likes to do exciting things. That's not exciting.
Maika Monrow is playing President Whitmore's now grown up daughter Patricia. She has followed in her father's footsteps to become a fighter pilot and is also working in some capacity for the current president. Sela Ward who plays the new President Lanford, elaborated  a bit on how the world has changed since the first invasion:
[She's] Entirely different [from Bill Pullman's President Whitmore]. It's a totally different political landscape. She's tougher, more decisive, not afraid to use force, she's more aggressive. She's a very different animal because it's a very different time. We've been preparing for twenty years for the inevitability of an invasion. We don't know by whom or when. So there's a very different climate in terms of the tenor of the movie. Especially for the president.
Things have also changed a lot for former stripper Jasmine (Vivica A. Fox) who is more respectably employed as a hospital administrator. Her son Dylan (played by Jessie Usher) has grown up in the shadow of world saving surrogate father figure Capt Steven Hiller (Will Smith), trying to emulate him.
Will Smith is obviously the only major cast member to survive the initial invasion who won't feature in the sequel, despite initially appearing to be enthusiastic about rebooting the franchise that launched his big screen career. It was initially planned for the father son dynamic of Dylan and Capt Hiller to be a central theme in the sequel, but that won't be the case now Smith has dropped out.
Explaining Will Smith's apparent change of heart about starring in the sequel Director Roland Emmerich basically blamed the disastrous experience of After Earth.
In the very beginning, I wanted to work with him and he was excited to be in it but then after a while he was tired of sequels, and he did another science fiction film, which was his father-son story, so he opted out.
At least Smith's cigar buddy Jeff Goldblum is back as computer genius David Levinson, who is now in charge of Earth Space Defense, the global organisation protecting the planet.
The planet isn't just being protected by Goldblum's trademark awkward fast talking. Following victory in the first film, mankind has combined salvaged alien technology with our existing weaponry. The result is new ships like the Moon Tug that Liam Hemsworth drives and advanced fighter jets armed with better shields and alien engines/weaponary. Pictures below: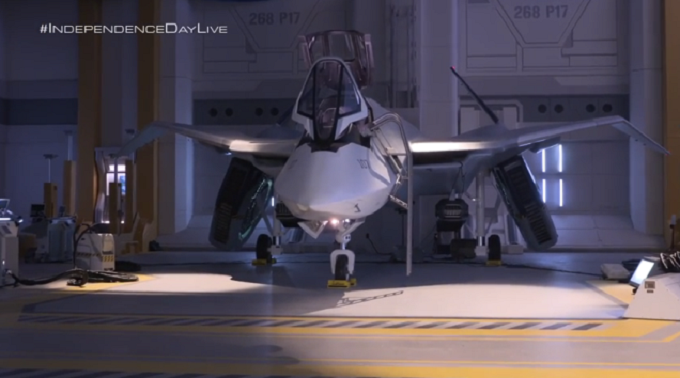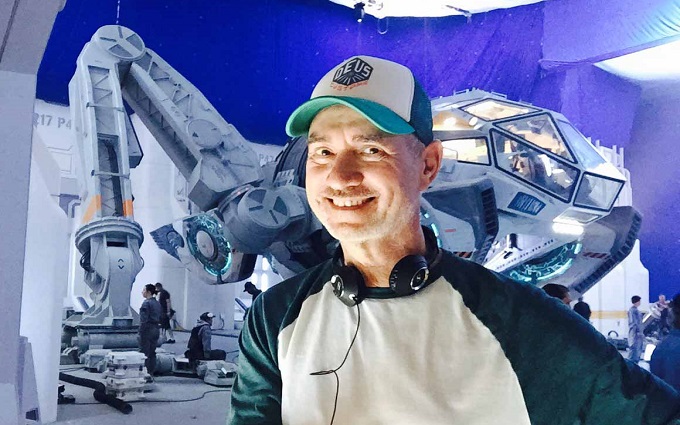 Independence Day Resurgence is set for release in June 2016 and filming is already well under way, Till then check out the official press conference below: