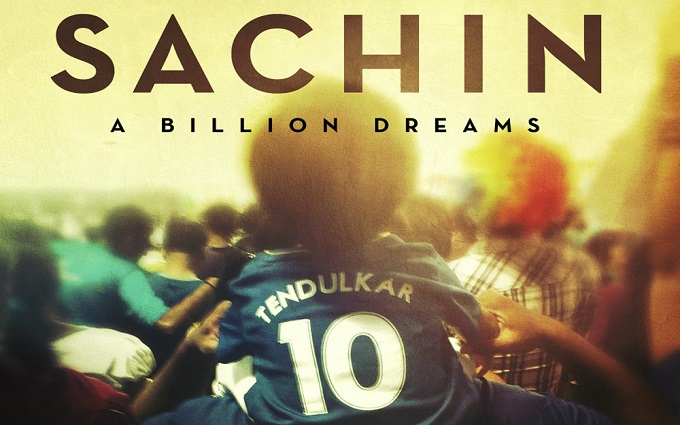 Cricket fans will be able to celebrate the life and career of legendary Indian cricketer Sachin Tendulkar by watching new feature length film SACHIN: A BILLION DREAMS, which will be available on DVD and Digital HD from 4th December 2017. This insightful sports documentary from director James Erskine tells  Tendulkar's story from his career debut at the age of 15, to the amazing achievement at becoming the highest runs scorer in the history of Test and ODI cricket.
Ahead of the film's release next month, we've taken a look back at some of  the most iconic cricketers of all time.
Sachin Tendulkar
The former Indian cricketer Sachin Tendulkar had his international debut in 1989, which introduced him as the "one to watch" in the world of cricket. Since then, he has had more than 30,000 international runs and accumulated numerous records setting him aside as one of the biggest names in sport. Sachin is also credited for championing the sport in his own country – leading India to be one of the most influential countries in the world of cricket. Nicknamed "God of cricket" and "Master Blaster", Sachin has definitely made an important mark in the sport and established himself as not only a household name, but an icon to many cricket fans on a global scale.
Sir Don Bradman
Hailing from Australia, Sir Don Bradman, also known as "The Don", was once recognised as the greatest batsman of all time. Until Sachin Tendulkar came into the world of cricket and swept away multiple records, Bradman was the ultimate icon with a batting average of 99.94. With a career spanning two decades through the 1930s and 1940s, "The Don" amassed multiple records and is still known to this day for being coined one of the greatest sporting legends of the 20th century.
Gary Sobers
Sir Garfield Sobers is a former cricketer, and was considered to be the sport's greatest all-rounder. Starting his amazing career at 16, Sobers saw himself playing for the West Indies for two decades between 1954 and 1974 – ultimately being the team's captain in 1965. Sobers was named one of the five most prominent cricket players of the 20th century and was awarded multiple titles. Not only was he named one of the ten National Heroes of Barbados, he also received a knighthood from Queen Elizabeth II in 1975.
Jack Hobbs
With a career spanning almost three decades, Sir John Berry Hobbs was an English cricketer known for his incredible batting skills. His nickname "The Master", shows how much respect and admiration he had amongst cricket fans for his skills on the field. Furthermore, Hobbs had the honor of being the first professional cricketer to be knighted, in 1953. There is no doubt that during his career, Hobbs was one of the leading names in this supreme sport.
Shane Warne
The former Australian cricketer is commonly known for being one of the greatest bowlers in the game. Officially retiring from international cricket in 2008, Warne couldn't let go and was signed as the captain for the Rajasthan Royals, and later represented the Melbourne Stars. Nowadays, he tends to make up his time commentating on the sport. Warner, or Warnie as some refer to him, is iconic for his mastery of leg spin to which some fans even consider as art. There is no doubt that Shane Warner is one of the biggest names in the modern world of cricket.
SACHIN: A BILLION DREAMS WILL BE AVAILABLE ON DVD AND DIGITAL HD FROM 4TH DECEMBER 2017
Amazon pre-order link: http://amzn.eu/37drqeL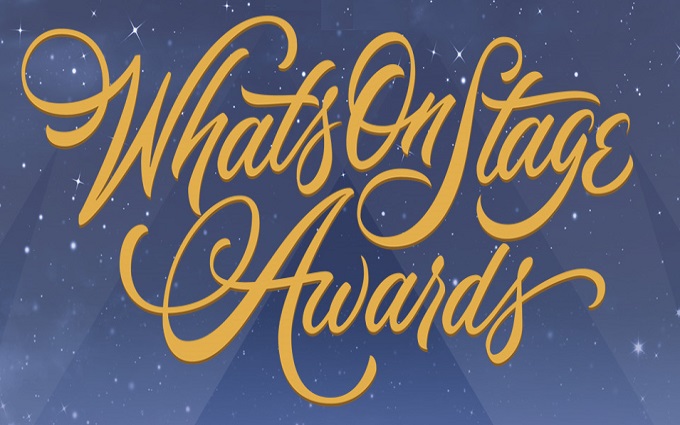 Nominations have been announced for the 18th annual What's On Stage Awards Ceremony taking place at the start of 2018. Uniquely voted for by theatre audiences the awards sees the best in live theatre from across the country competing  for honours, with household names and emerging talents celebrated together.
Bat Out of Hell and 42nd Street each lead the shortlist with eight nominations, including Best Musical and Best Musical Revival respectively. Bat Out of Hell sees nominations for Best Actor in a Musical for Andrew Polec, Best Actress in a Musical for Christina Bennington, Best Supporting Actress in a Musical for Danielle Steers and Best Supporting Actor in a Musical for Rob Fowler.
42nd Street has won a nomination in Best Supporting Actress in a Musical for Clare Halse as well as Best Actor in a Musical for Tom Lister and Best Supporting Actor in a Musical for Chris Howell.
In the Best Actor in a Play category, Andrew Garfield (Angels in America), Andrew Scott (Hamlet), Bryan Cranston (Network), David Tennant (Don Juan in Soho) and Martin Freeman (Labour of Love) are all recognised. While Eve Best (Love in Idleness), Imelda Staunton (Who's Afraid of Virginia Woolf?), Olivia Colman (Mosquitoes), Natalie Dormer (Venus in Fur) and Tamsin Greig (Labour of Love) compete for Best Actress in a Play.
The shortlist for Best New Play includes Gloria, Ink, Labour of Love, Oslo and The Ferryman, while in the Best Direction category Dominic Cook (Follies), Jay Scheib (Bat Out of Hell), Marianne Elliott (Angels in America), Robert Icke (Hamlet) and Sam Mendes (The Ferryman) all go head-to-head.
This year the National Theatre has secured 19 nominations with its shows Angels in America and Follies garnering seven nominations each. There were also two new categories introduced for 2017: Best Original Cast Recording – nominations were Hamilton, Les Miserables, Dreamgirls, Dear Evan Hansen and Girl From the North Country - and Best Show Poster – nominations were Harry Potter and the Cursed Child, Cats, The Phantom of the Opera, Wicked and Hamilton.
The winners of the awards will be announced at a ceremony at the Prince of Wales Theatre on 25 February 2018. The public can buy tickets to attend the awards.