The UK's top film critics named Boyhood as Film of the Year at their annual ceremony tonight, hosted by previous winners Alice Lowe and Steve Oram at The May Fair Hotel. In addition to Film, Boyhood also won Director for Richard Linklater and Supporting Actress for Patricia Arquette. 
The highlight of the ceremony was the presentation of the Dilys Powell Award for Excellence in Film to Miranda Richardson, handed to her by her friend and colleague Stanley Tucci.
The evening's other big winner was Under the Skin, for which Jonathan Glazer was on hand to collect the Attenborough Award for British Film of the Year, and composer Mica Levi accepted the Technical Achievement Award for her score. Recently Oscar-nominated producers Mathilde Bonnefoy and Dirk Wilutzky were present to receive Documentary of the Year for Citizenfour. Russian director Andrey Zvyagintsev accepted his Foreign-language Film by video.
Other winners in attendance included British Actor Timothy Spall (Mr Turner) and Young British Performer Alex Lawther (The Imitation Game). Special guests and nominees present included Daniel Huttlestone, Corey McKinley, Florence Pugh, Toby Sebastian, Louise Brealey, Matthew Warchus, Hossein Amini, James Kent, Elaine Constantine, Steve Jamison, Mike Brett, Iain Forsyth, Jane Pollard, Andy Hamilton, Guy Jenkin, Andre Singer and Robin Gulch.
35th LONDON CRITICS' CIRCLE FILM AWARDS WINNERS LIST:
FILM OF THE YEAR  Boyhood (Universal)
FOREIGN-LANGUAGE FILM OF THE YEAR Leviathan (Curzon Artificial Eye)
BRITISH FILM OF THE YEAR Under the Skin (StudioCanal)
DOCUMENTARY OF THE YEAR Citizenfour (Curzon Artificial Eye)
ACTOR OF THE YEAR Michael Keaton – Birdman (Fox)
ACTRESS OF THE YEAR Julianne Moore – Still Alice (Curzon Artificial Eye)
SUPPORTING ACTOR OF THE YEAR JK Simmons – Whiplash (Sony)
SUPPORTING ACTRESS OF THE YEAR  Patricia Arquette – Boyhood (Universal)
BRITISH ACTOR OF THE YEAR Timothy Spall – Mr Turner (eOne)
BRITISH ACTRESS OF THE YEAR Rosamund Pike – Gone Girl (Fox) & What We Did on Our Holiday (Lionsgate)
YOUNG BRITISH PERFORMER OF THE YEAR Alex Lawther – The Imitation Game (StudioCanal)
DIRECTOR OF THE YEAR Richard Linklater – Boyhood (Universal)
SCREENWRITER OF THE YEAR Wes Anderson – The Grand Budapest Hotel  (Fox)
BREAKTHROUGH BRITISH FILMMAKER Yann Demange – '71 (StudioCanal)
TECHNICAL ACHIEVEMENT AWARD Under the Skin – Mica Levi, score (StudioCanal)
DILYS POWELL AWARD FOR EXCELLENCE IN FILM Miranda Richardson
TOP 10 FILMS of 2014
1. Boyhood
2. Birdman
3. Under the Skin
4. Whiplash
5. Mr Turner
6. Leviathan
7. The Grand Budapest Hotel
8. Ida
9. Nightcrawler
10. The Theory of Everything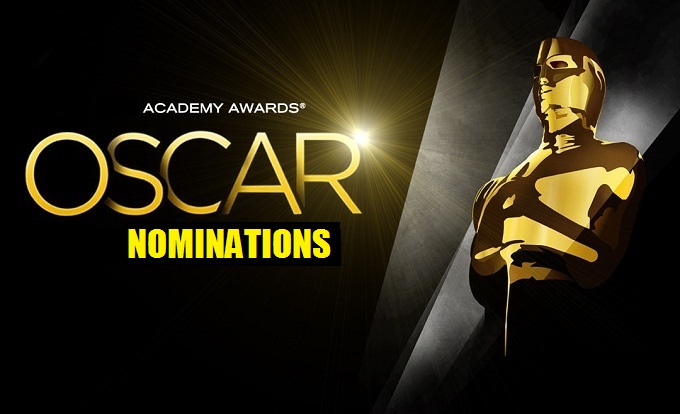 Full official List of nominations for this year's Academy Awards, which take place at the Dolby theatre in Hollywood on 22 February. As expected The Theory of Everything, Birdman, The Imitation Game, The Grand Budapest Hotel and Boyhood lead the way alongside a few surprises. 
Best Picture
American Sniper
Birdman
Boyhood
The Grand Budapest Hotel
The Imitation Game
Selma
The Theory of Everything
Whiplash
Best Director
Alejandro González Iñárritu – Birdman
Richard Linklater – Boyhood
Bennett Miller – Foxcatcher
Wes Anderson – The Grand Budapest Hotel
Morten Tyldum – The Imitation Game
Best Actor
Steve Carell – Foxcatcher
Bradley Cooper – American Sniper
Benedict Cumberbatch – The Imitation Game
Michael Keaton – Birdman
Eddie Redmayne – The Theory of Everything
Best Actress
Marion Cotillard- Two Days, One Night
Felicity Jones – The Theory of Everything
Julianne Moore – Still Alice
Rosamund Pike – Gone Girl
Reese Witherspoon – Wild
Best Supporting Actor
Robert Duvall – The Judge
Ethan Hawke – Boyhood
Edward Norton – Birdman
Mark Ruffalo – Foxcatcher
JK Simmons – Whiplash
Best supporting actress
Patricia Arquette – Boyhood
Laura Dern – Wild
Keira Knightley – The Imitation Game
Emma Stone – Birdman
Meryl Streep – Into the Woods
Best original screenplay
Alejandro G. Iñárritu, Nicolás Giacobone, Alexander Dinelaris, Jr. & Armando Bo – Birdman
Richard Linklater – Boyhood
E. Max Frye and Dan Futterman -Foxcatcher
Wes Anderson & Hugo Guinness – The Grand Budapest Hotel
Dan Gilroy – Nightcrawler
Best adapted screenplay
Jason Hall – American Sniper
Graham Moore – The Imitation Game
Paul Thomas Anderson – Inherent Vice
Anthony McCarten – The Theory of Everything
Damien Chazelle – Whiplash
Best foreign film
Ida
Leviathan
Tangerines
Timbuktu
Wild Tales
Best documentary
CitizenFour
Finding Vivian Maier
Last Days in Vietnam
Salt of the Earth
Virunga
Best animation
Big Hero 6
The Boxtrolls
How to Train Your Dragon 2
Song of the Sea
The Tale of Princess Kaguya
Best original song
Everything is Awesome – The Lego Movie
Glory – Selma
Grateful – Beyond the Lights
I'm Not Going to Miss You – Glen Campbell … I'll Be Me
Lost Stars – Begin Again
Best documentary short
Crisis Hotline: Veterans Press 1
Joanna
Our Curse
The Reaper
White Earth
Best cinematography
Emmanuel Lubezki – Birdman
Robert Yeoman – The Grand Budapest Hotel
Lukasz Zal and Ryszard Lenczewski – Ida
Dick Pope – Mr Turner
Roger Deakins – Unbroken
Best editing
Joel Cox and Gary D. Roach – American Sniper
Sandra Adair – Boyhood
Barney Pilling – The Grand Budapest Hotel
William Goldenberg – The Imitation Game
Tom Cross – Whiplash
Best sound editing
Alan Robert Murray and Bub Asman – American Sniper
Martin Hernández and Aaron Glascock – Birdman
Brent Burge and Jason Canovas – The Hobbit: The Battle of the Five Armies
Richard King – Interstellar
Becky Sullivan and Andrew DeCristofaro – Unbroken
Best sound mixing
John Reitz, Gregg Rudloff and Walt Martin – American Sniper
Jon Taylor, Frank A. Montaño and Thomas Varga – Birdman
Gary A. Rizzo, Gregg Landaker and Mark Weingarten – Interstellar
Jon Taylor, Frank A. Montaño and David Lee – Unbroken
Craig Mann, Ben Wilkins and Thomas Curley – Whiplash
Best make up and hair
Bill Corso and Dennis Liddiard – Foxcatcher
Frances Hannon and Mark Coulier – The Grand Budapest Hotel
Elizabeth Yianni-Georgiou and David White – Guardians of the Galaxy
Best original score
Alexandre Desplat – The Grand Budapest Hotel
Alexandre Desplat – The Imitation Game
Hans Zimmer – Interstellar
Jóhann Jóhannsson – Mr Turner
Gary Yershon – The Theory of Everything
Best production design
Adam Stockhausen and Anna Pinnock – The Grand Budapest Hotel
Maria Djurkovic and Tatiana Macdonald – The Imitation Game
Nathan Crowley and Gary Fettis – Interstellar
Dennis Gassner and Anna Pinnock – Into the Woods
Suzie Davies and Charlotte Watts – Mr Turner
Best visual effects
Dan DeLeeuw, Russell Earl, Bryan Grill and Dan Sudick – Captain America: The Winter Soldier
Joe Letteri, Dan Lemmon, Daniel Barrett and Erik Winquist – Dawn of the Planet of the Apes
Stephane Ceretti, Nicolas Aithadi, Jonathan Fawkner and Paul Corbould – Guardians of the Galaxy
Paul Franklin, Andrew Lockley, Ian Hunter and Scott Fisher – Interstellar
Richard Stammers, Lou Pecora, Tim Crosbie and Cameron Waldbauer – X-Men: Days of Future Past
Best costume design
Milena Canonero – The Grand Budapest Hotel
Mark Bridges – Inherent Vice
Colleen Atwood – Into the Woods
Anna B. Sheppard and Jane Clive – Maleficent
Jacqueline Durran – Mr Turner
Best short film (animated)
The Bigger Picture
The Dam Keeper
Feast
Me and My Moulton
A Single Life
Best short
Aya
Boogaloo and Graham
Butter Lamp
Parvaneh
The Phone Call