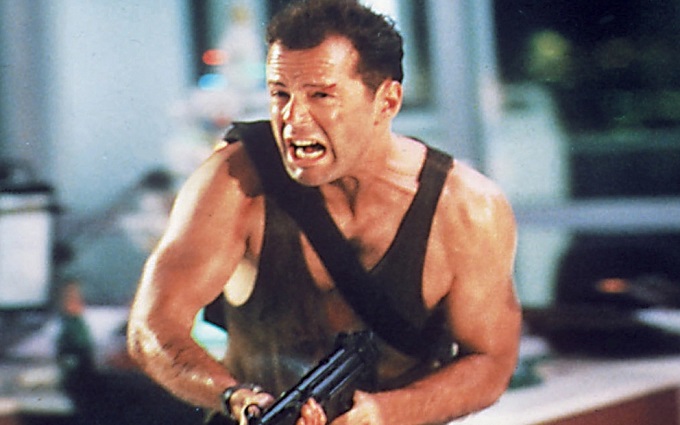 The London Action Festival, which runs from 28th-31st July, continues to add to an impressive array of unique events to its inaugural line up with a further six not-to-be-missed events announced today:
"Con Air" a Special 25th Anniversary Screening of the classic action thriller directed by Simon West and starring Nicolas Cage, John Cusack and John Malkovich. Written by Scott Rosenberg and produced by Jerry Bruckheimer (Top Gun Maverick), the film centers on a prison break aboard a Justice Prisoner and Alien Transportation System aircraft, nicknamed "Con Air". It features Steve Buscemi, Ving Rhames, Colm Meaney, Mykelti Williamson, Dave Chappelle, Rachel Ticotin, Danny Trejo, and Monica Potter. A must see for all Nicolas Cage's aficionados and devotees of action cinema as its best. The screening is followed by a Q & A with Simon West.
"The Car Chasers" is a look at key moments of action design in Film and TV from some of the best stunt performers who specialize in being both fast and furious when it comes to cars on screen. We'll look at the Top #5 Car Chases of all time as chosen by global followers of Den of Geek, the leading news service devoted to all things genre. The panel will include stunt drivers and performers Steph Carey (No Time To Die, Morbius), Lloyd Bass (The King's Man, F9: The Fast Saga) and Rick English (The Batman, Mission Impossible: Rogue Nation) who together have over 450 Film & TV credits between them.
"Don't Try This At Home!" – How To Become A Stunt Professional" is a free to attend bonus event from the London Action Festival presented in association with the British Stunt Register, the world's leading and largest association of stunt professionals.
With over 45 years experience, they provide the Film & TV industry with Stunt Performers & Stunt Co-ordinators with all the necessary skills, experience, and knowledge that are demanded by stunt work in the 21st century and have established their own Career Grade Scheme. Do you have what it takes? Come along and hear from the professionals who are on and run the Register about how you can explore a career in one of the most exciting professions in the Entertainment industry.
"The World in Action" looks at Asian Cinema with Hong Kong as its traditional epicentre and the huge influence it has had on global Action Cinema. We assemble a group of experts to explore the films and filmmakers that have had the most impact and delighted audiences the world over.
Speakers include: Joey Ansah (actor, director and martial artist best known for his roles in The Old Guard, and The Bourne Ultimatum (where in the role of Desh Bouksani, his set-piece fight scene between himself and Matt Damon is regarded as one of the best ever filmed) and directing the hit YouTube short film Street Fighter: Legacy, followed by two acclaimed TV series, Street Fighter: Assassin's Fist and Street Fighter: Resurrection.; Mike Fury (journalist and author of the acclaimed book series, "Life of Action" speaking to world-class actors, filmmakers and stunt people making some of the most highly regarded films of their kind); and Jude Poyer – whose passion for martial arts in cinema took him to Hong Kong aged 18 where had the chance to work with Jackie Chan & Jet Li. Back in London for more than a decade, Jude is now a sought after 2nd unit director, action designer, and stunt coordinator. In 2021 Jude worked as action designer & stunt coordinator for the forthcoming Netflix movie Havoc, starring Tom Hardy. This marked his third collaboration with noted action film director Gareth Evans (The Raid) following their acclaimed work on the SKY/HBO series Gangs of London.
"The Legend Of Drunken Master (aka Drunken Master II)" was selected by the British Film Institute (BFI) as one of the 10 best action movies of all time. This special presentation of one of Jackie Chan's biggest hits is a rare screening of the original, uncut Hong Kong version in Cantonese with English subtitles in a new restoration from Warner Bros. The battles sequences incorporate five different fighting styles, including Shaolin Kung Fu, Taekwondo and Drunken boxing. The climactic seven-minute fight, directed by Chan himself took four months to film. This follow-up to one of his breakthrough roles set box-office records when it premiered in Asia.
"What's The Score?" explores just how significant the work of the Composer along with other music team members are in bringing action to life and the techniques of scoring for Film & TV. This unique workshop offers an insight on creativity in the field including Steven Price (Academy and Emmy Award-winning composer known for groundbreaking score for Alfonso Cuaron's Gravity, a key collaborator with Director Edgar Wright on Last Night In Soho, The World's End, Scott Pilgrim vs. The World, and Baby Driver and whose debut score was for Joe Cornish's 2011 feature Attack The Block). Other details to be announced.
The London Action Festival, which runs from 28-31 July, is a first-of-its-kind celebration of one of the most globally produced and commercially successful genres of Film and TV will launch in London with a major 4-day celebration this Summer. Ticketing and full information can be found at: www.londonactionfestival.com
Den of Geek, the world's leading information media company dedicated to all things genre, will be the Senior Media Sponsor for the event.
Picturehouse Central, right in the heart of London's West End, will be home for the festival over its main weekend with additional events taking place at other major venues in Central London.
Further details on special panels, screenings, guests, and surprise events will be announced in the coming days.
For ticket packages and to find out more about The London Action Festival, please visit www.londonactionfestival.com – Individual tickets will be on sale soon from www.picturehouses.com/londonactionfestival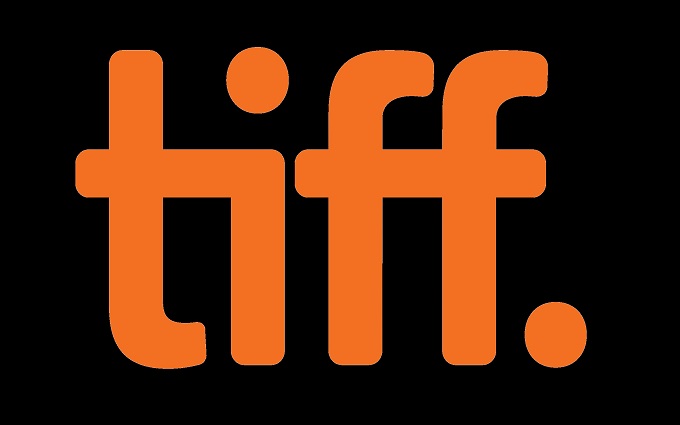 TIFF has officially confirmed that Clement Virgo's film Brother will make its festival debut with a World Premiere at the 47th edition of the Festival.
Adapted for the screen by Virgo from David Chariandy's prize-winning novel of the same name, Brother is the story of Francis and Michael, sons of Caribbean immigrants maturing into young men amidst Toronto's pulsing 1990′s hip-hop scene.  A mystery unfolds when escalating tensions set off a series of events which changes the course of the brothers' lives forever.
Brother stars Lamar Johnson (The Hate U Give), Aaron Pierre (Underground Railroad), Kiana Madeira (Fear Street) and Marsha Stephanie Blake (When They See Us). The film is produced by recently announced member of the Academy of Motion Pictures Arts & Sciences, Damon D'Oliveira, as well as Virgo, of Conquering Lion Pictures, along with Aeschylus Poulos and Sonya Di Rienzo of Hawkeye Pictures. Executive producers are Aaron L. Gilbert and Steven Thibault of BRON and Laurie May and Noah Segal of Elevation Pictures.The film will be distributed in Canada by Elevation Pictures and BRON Releasing will manage the sale in other territories.