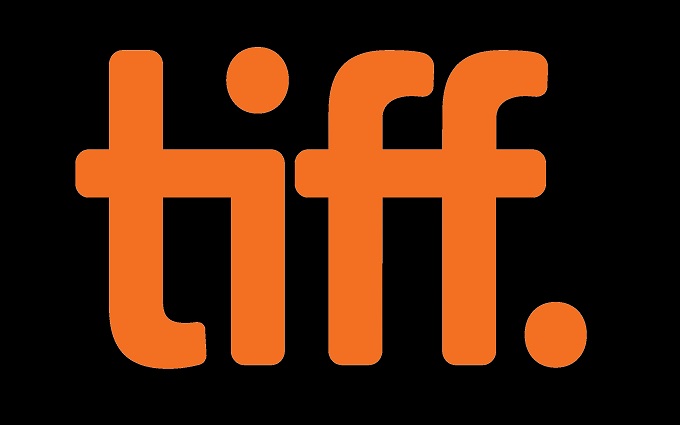 TIFF Today announced announce the selections in the Gala and Special Presentations programmes for the 47th Toronto International Film Festival, taking place September 8–18. This list of films from the 2022 Official Selection features 18 Galas and 45 Special Presentations.
Confirming the announcement TIFF CEO Cameron Bailey said
"We're excited to welcome some of the most celebrated figures in movies back to Toronto to present their Gala and Special Presentation films. With stories that span six continents and feature performances you just have to see, this lineup delivers the rich experiences we wait all year for.  Cinema is alive. Red carpets are back. And the best audience in the world awaits them in Toronto."
GALA PRESENTATIONS 2022
*Previously announced
Alice, Darling Mary Nighy | Canada, USA
World Premiere
Black Ice Hubert Davis | Canada
World Premiere
Butcher's Crossing Gabe Polsky | USA
World Premiere
The Greatest Beer Run Ever Peter Farrelly | USA
World Premiere
The Hummingbird Francesca Archibugi | Italy, France
World Premiere
Hunt Lee Jung-jae | South Korea
North American Premiere
A Jazzman's Blues Tyler Perry | USA
World Premiere
Kacchey Limbu Shubham Yogi | India
World Premiere
Moving On Paul Weitz | USA
World Premiere
Paris Memories Alice Winocour | France
North American Premiere
Prisoner's Daughter Catherine Hardwicke | USA
World Premiere
Raymond & Ray Rodrigo García | USA
World Premiere
Roost Amy Redford | USA
World Premiere
Sidney Reginald Hudlin | USA
World Premiere
The Son Florian Zeller | United Kingdom
North American Premiere
Opening Night Film
*The Swimmers Sally El Hosaini | United Kingdom
World Premiere
What's Love Got To Do With It? Shekhar Kapur | United Kingdom
World Premiere
*The Woman King Gina Prince-Bythewood | USA
World Premiere
SPECIAL PRESENTATIONS 2022
*Previously announced
Allelujah Sir Richard Eyre | United Kingdom
World Premiere
All Quiet on the Western Front Edward Berger | USA, Germany
World Premiere
The Banshees Of Inisherin Martin McDonagh | United Kingdom, Ireland, USA
North American Premiere
Blueback Robert Connolly | Australia
World Premiere
The Blue Caftan Maryam Touzani | Morocco, France, Belgium, Denmark
North American Premiere
Broker Hirokazu Kore-eda | South Korea
Canadian Premiere
*Brother Clement Virgo | Canada
World Premiere
*Bros Nicholas Stoller | USA
World Premiere
*Catherine Called Birdy Lena Dunham | United Kingdom
World Premiere
Causeway Lila Neugebauer | USA
World Premiere
Chevalier Stephen Williams | USA
World Premiere
Corsage Marie Kreutzer | Austria, France, Germany
North American Premiere
Decision to Leave Park Chan-wook | South Korea
North American Premiere
Devotion JD Dillard | USA
World Premiere
Driving Madeleine Christian Carion | France
International Premiere
El Suplente Diego Lerman | Argentina, Italy, Mexico, Spain, France
World Premiere
Empire of Light Sam Mendes | United Kingdom, USA
Canadian Premiere
The Eternal Daughter Joanna Hogg | United Kingdom
North American Premiere
*The Fabelmans Steven Spielberg | USA
World Premiere
*Glass Onion: A Knives Out Mystery Rian Johnson | USA
World Premiere
Good Night Oppy Ryan White | USA
International Premiere
The Good Nurse Tobias Lindholm | USA
World Premiere
Holy Spider Ali Abbasi | Denmark, Germany, Sweden, France
Canadian Premiere
Joyland Saim Sadiq | Pakistan
North American Premiere
The King's Horseman Biyi Bandele | Nigeria
World Premiere
The Lost King Stephen Frears | United Kingdom
World Premiere
A Man of Reason Jung Woo-sung | South Korea
World Premiere
The Menu Mark Mylod | USA
World Premiere
*On the Come Up Sanaa Lathan | USA
World Premiere
One Fine Morning Mia Hansen-Løve | France
Canadian Premiere
Other People's Children Rebecca Zlotowski | France
North American Premiere
Moonage Daydream Brett Morgen | USA
North American Premiere
*My Policeman Michael Grandage | United Kingdom
World Premiere
Nanny Nikyatu Jusu | USA
International Premiere
No Bears Jafar Panahi | Iran
North American Premiere
The Return of Tanya Tucker: Featuring Brandi Carlile Kathlyn Horan | USA
International Premiere
Saint Omer Alice Diop | France
North American Premiere
Sanctuary Zachary Wigon | USA
World Premiere
Stories Not to be Told Cesc Gay | Spain
World Premiere
Triangle of Sadness Ruben Östlund | Sweden, United Kingdom, USA, France, Greece
North American Premiere
Walk Up Hong Sangsoo | South Korea
World Premiere
Wendell & Wild Henry Selick | USA
World Premiere
The Whale Darren Aronofsky | USA
North American Premiere
Women Talking Sarah Polley | USA
International Premiere
The Wonder Sebastián Lelio | United Kingdom, Ireland
Canadian Premiere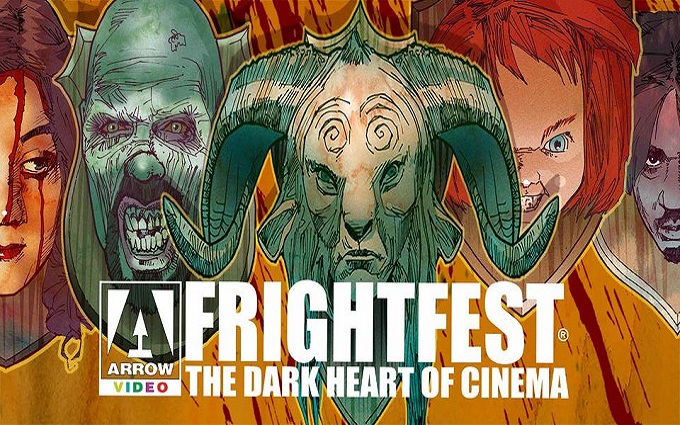 Arrow Video FrightFest, the UK's most popular horror and fantasy film festival, is back at London's Cineworld Leicester Square and the Prince Charles Cinema from Thursday August 25 – Monday 29 August.
It is celebrating its 23rd edition with 32 world, 22 International/European and 18 UK premieres, the world-renowned event attests to the versatility of the genre, with seventeen countries represented, spanning five continents.
Guests include Dario Argento, Neil Marshall, Brea Grant, Brigitte Lahaie and Mark Kermode
The festival opens with the World premiere of THE LAIR, an action-packed shocker from Neil Marshall, who will be attending with star Charlotte Kirk as well as introducing a special 4K restoration screening of his classic, DOG SOLDIERS.
The Closing night film is the European premiere of Scott Mann's FALL. A vertigo-inducing experience as two best friends, stranded at the top of a remote, abandoned 2000-feet high radio tower, fight for survival.
One of this year's special guests is horror icon Dario Argento, introducing the UK premiere of his latest giallo DARK GLASSES.
This year's main screen line-up features Ryûhei Kitamura's THE PRICE WE PAY and John Swab's CANDY LAND, the UK premiere of buzz title BARBARIAN, the World premiere of Dominic Brunt's hair-raising WOLF MANOR, the Sundance sensation PIGGY, Travis Steven's Tribeca hit A WOUNDED FAWN, Cannes Film Festival opener FINAL CUT, the French remake of One Cut of the Dead, and H4Z4RD, the turbo-charged, splatter action movie of the year.
There is a selection of sci-fi movies on the main screens with Mali Elfman's science fiction epic NEXT EXIT, the sci-fi horror hybrid THE VISITOR FROM THE FUTURE, Quentin Dupieux's comedy time travel fantasy INCREDIBLE BUT TRUE. There is SOMETHING IN THE DIRT, Justin Benson and Aaron Moorhead's fusion of DIY science fiction and, pre-apocalyptic vibes. Both will be attending the festival, as will Brea Grant, director of twisted rock horror TORN HEARTS and star of NIGHT SKY, Jacob Gentry's provocative science fiction fantasy.
Other main screen World premieres include TERRIFIER 2, continuing the gory misadventures of Art the Clown, MIDNIGHT PEEPSHOW, a twisted portmanteau threesome, horror anthology sequel SCARE PACKAGE II: RAD CHAD'S REVENGE, Andy Mitton's menacing supernatural horror, THE HARBINGER, Erik Bloomquist's coming-of-age horror SHE CAME FROM THE WOODS, and psychological chiller MASTEMAH from director Didier Daarwin, who will be attending. Also attending is director Ben Parker, for his latest thriller BURIAL.
The documentary strand features Brigitte Lahaie, who will introduce a Jean Rollin documentary ORCHESTRATOR OF STORMS. The CULT OF VHS, explores the allure of straight to video titles. Cult favourite is Chucky, is the subject of Kyra Gardner's LIVING WITH CHUCKY.
There's British horror with the World premiere of HOUNDED, Liam Regan's EATING MISS CAMPBELL, Pat Higgins' POWERTOOL CHEERLEADERS VS. THE BOYBAND OF THE SCREECHING DEAD and Paul W. Franklyn's CROC! There are outings for Paul Wilkins' THE GHOST WRITER, Steve Johnson's STALKER, and Christopher Hatton's RAVEN'S HOLLOW.
In the UK's 'First Blood' class of 2022 there is THE CREEPING, Scott Lyus's WALKING AGAINST THE RAIN. There is BITE a story of entrapment and cannibalism, plus Will Hugo's THE GROUP and CEREBRUM.
The Discovery Strand brings new films from around the world. From Luxembourg there is the thriller WOLFKIN, from Mexico and Peru HUESERA from director Michelle Garza Cervera. FrightFest's first entry from Cyprus is the World premiere of paranormal thriller THE GHOSTS OF MONDAY. Other World premieres include Japan's fantasy NEW RELIGION from director Keishi Kondo, the subversive mockumentary EVERYBODY DIES BY THE END, and DAUGHTER, which marks the feature film debut for Corey Deshon.
There are UK premieres for erotic spookfest HYPOCHONDRIAC, real-time black comedy thriller HOLY S**T!, gruesome murder mystery THE BREACH, serial killer drama THE LAST CLIENT, SUPER Z. Then there is FAMILY DINNER, which puts gut-punching shocks on the menu and THE ONCE AND FUTURE SMASH + END ZONE 2.
Emily Hagins is back with SORRY ABOUT THE DEMON, as is Patrick Rea with THEY WAIT IN THE DARK, Eric Pennycoff with THE LEECH, the divisive BUTTBOY's Tyler Cornack with TINY CINEMA, and Alexis Bruchon with THE EYES BELOW, the second in his noir trilogy following The Woman With Leopard Shoes.
There is a record entry of International and European premieres, which includes BITCH ASS, with Tony Todd, Tom Ryan's SPLINTER, the rocking gore-fest PUSSYCAKE, Faustian morality tale THE SUMMONED, home-invasion thriller, WHO INVITED THEM?, psychological family horror THE ONES YOU DIDN'T BURN, erotic spookfest HYPOCHONDRIAC, Spain's EVERYONE WILL BURN, John Ainslee's human flesh-eating DO NOT DISTURB, body horror SWALLOWED from Carter Smith, and Grégory Beghin's survival horror DEEP FEAR, and shocker NIGHT OF THE BASTARD.
The live streaming age is given deadly digital treatment in Hannah Barlow's SISSY, Joseph Winter's DEADSTREAM and social media thriller FOLLOW HER with director Sylvia Caminer attending.
Special events are: THE DEVIL'S HOUR an upcoming six-part thriller for Amazon Prime Video and FrightFest will be hosting an exclusive preview.
The cast and crew of WRECK, an upcoming comedy horror series coming soon to BBC Three will be present. And director Simon Sheridan will reveal exclusive footage from his upcoming 70s documentary series, KEEPING THE BRITISH END UP!
Alan Jones and Mark Kermode will bring their stage show DUELLING EGOS: AN AUDIENCE WITH ALAN AND MARK to the Prince Charles Cinema.
Alan in his role as artistic director of the Trieste Science+Fiction Festival, will introduce the world premiere of CONTROL.
After three years THE DUKE MITCHELL FILM PARTY is back, and there's also a welcome return of the ARROW VIDEO PODCAST with co-host Dan Martin live at FrightFest.
Finally, THE EVOLUTION OF HORROR, the UK's biggest horror podcast, will be hosting a special horror pub quiz on the Wednesday night at the Phoenix Arts Club.
Festival co-director Paul McEvoy said today: "We are absolutely delighted with this year's fantastic Arrow Video FrightFest line-up. This is the wildest and most diverse selection we have ever assembled. The mix includes a stunning variety of the latest must-see SF, thriller, fantasy and horror titles from around the world. With a vast array of premiere screenings, special events and incredible guests the Cineworld Leicester Square and The Prince Charles Cinema will be the ONLY places for film lovers to be over the late August Bank Holiday weekend and we cannot wait to unleash our prime selections to our wonderful audience."
Arrow Video FrightFest is pleased to announce two new presenting sponsors – SHUDDER and 101 FILMS. The Super screen at the Cineworld Leicester Square will be known as The Shudder Screen and the three Discovery screens will be known as 101 FILMS Discovery Screens 1, 2, & 3.
The all-important ticketing details are:
• Passes on sale from Saturday 16 July, noon
• Single tickets on sale from Saturday 23 July, noon
For booking and programme details: https://www.frightfest.co.uk