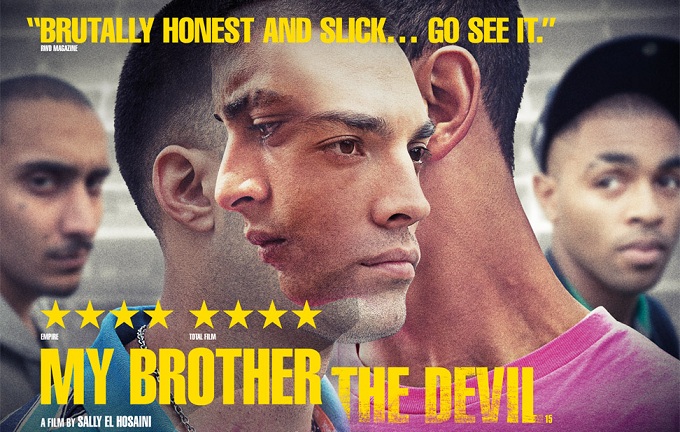 The Plot:
Two very different teenage brothers must face their prejudices head on if they are to survive the perils of being young, British Arabs on the streets of gangland London.
The Good:
For a debut feature film, My Brother The Devil is gripping, engaging, thought provoking and beautifully shot. All the characters and the surrounding situations are believable and as an audience member you can get completely engrossed in what you are watching, which is always a sign of a good film.
Sally El-Hosani picked up the much deserved Best Newcomer Award at the London Film Festival and most certainly is a star director for the future with this film and vision prooving testament to that talent.
My Brother the Devil, takes the audience on a very real journey of discovery for two brothers, Mo and Rashid – played expertly by newcomer Fady Elsayed and James Floyd. The beauty of this film is its self contained aspects. Not venturing much further than its urban council estate setting, the cinematography sheds a hallowed light on what is often depicted in film as a dark, dank and gruesome part of London.
The storyline also takes the film away from its opening generic 'urban film' feel and makes a strong social commentary sure to provoke equally strong reactions from audiences. The film is clever without trying to be too clever and Hosani's passion for the project is obvious. It's particular interesting to see a young female director tackling such a male focused route.
The Bad:
Although the film provides an interesting twist on the London gang culture genre, the topical and popular subject matter unavoidably brings a certain predictability regardless of budget or plot specifics.
These kinds of films follow a familiar pattern, a violent incident provokes some form of gang rivalry. Audiences will find that this film's later stages in particular fall prey to being formulaic in a way that distracts from the film's more original elements. Over hyped-enthusiasm from boastful marketing and word of mouth praise may worsen this feeling of disappointment. It's ultimately not quite as distinguished from similar films like Victim or Kidulthood as it could have been.
Despite it's faults My Brother The Devil is still lead strongly by its performances, and may prove to be the stepping stone for much bigger things for Floyd and Elsayed. It is also better than many feature debuts on a shoe string budget, so deserves the majority of praise already garnered.
The Ugly Truth: 
Beautifully shot, an unexpected twist on the tale you were expecting, but sadly not far enough away that it stands on its own two feet.  Most impressive however, is that My Brother The Devil is yet another shining example of UK talent both in front and behind the camera with praise well deserved.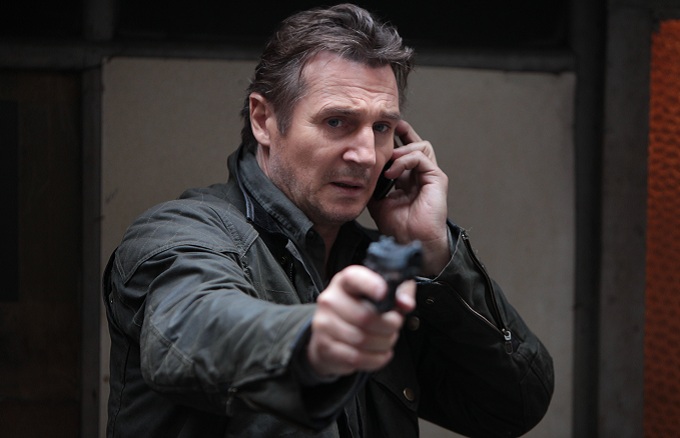 The Plot:
Retired CIA super-agent Bryan Mills finds himself, his ex-wife and daughter once again caught up in gun battles and mayhem, this time in Istanbul, as the families of the kidnappers he ruthless dispatched rescuing his daughter in the first film set out to take their revenge.
The Good:
The success of the first Taken film was almost exclusively due to Liam Neeson's explosive performance. So effective was the towering middle aged Irishman in the role of a heroic unstoppable killing machine, it reinvented his career overnight, instantly transforming him into an unlikely new action superstar.
The second time around, Liam Neeson effortlessly replicates the blistering paced physical action of the original, as he efficiently works his way through annihilating a fresh batch of faceless Eurotrash bad guys. As soon as Neeson slips on a leather jacket and flips his switch to 'badass' mode, the film immediately becomes far vastly more watchable. It's an immensely satisfying guilty pleaser to watch him pummel vile kidnappers to death with a flurry of massive fists or blowing them away with a very well placed bullet.
Director Olivier Megaton at least replicates the frantic visual flair of Luc Besson's 2008 effort. The fight scenes are convincingly bruising and brutal. The dark streets of Istanbul also do a good job of replacing the Paris slums which defined the character of the first film.
Taken 2 has its flaws, but thankfully Liam Neeson's constant and undeniable magnificence brings a credibility to the entire film that it may not always deserve. It's rare for a central performance to be so commanding that it simply makes you forgive and forget any other failings.
The Bad:
You have to be pretty wary saying anything negative about Taken 2 because you really don't want to get into an argument with Liam Neeson. You WILL lose.
Taken 2 closely follows the template of its successful predecessor, but only manages to capture some of the lighting that made the first film an unexpected box office smash, raking in over $225million worldwide.  Whilst vengeful bad guys might add a little superficial emotion to proceedings, it's really all just an obvious excuse for more family members to be predictably Taken. Evidently they really didn't pay attention to the moral of the first story, never ever take Liam Neeson's stuff… he does Not like that one bit.
As a sequel Taken 2 is mostly a straightforward repetition of the first film. Unfortunately in an effort to distinguish itself, the film attempts to exploit easy laughs and tries to give expanded roles to our heroes ex-wife and daughter. The new comedic tone and shifting even the slightest bit of focus away from Liam Neeson's character is clearly a mistake.
Maggie Grace who plays Neeson's kidnap prone daughter Kim is easily the film's weakest link. It's not simply a lack of acting talent; her character is just intrinsically implausible and unavoidably irritating. Trying to suddenly introduce her as an ill-advised action sidekick pushes the film toward becoming an embarrassing cliché. While she was just about tolerable as hysterical kidnap victim, watching her casually lobbing grenades around Istanbul before stunt driving her way through the city, strains believability far too far.
Famke Janssen as Neeson's estranged wife and love interest seems to spend most of her increased screen time unconscious, giving her little chance to display any hint of emotional range or contribute to the film beyond a necessary plot point.
The Ugly Truth:
Fans of the original Taken and Liam Neeson's new action superhero persona will take great delight in finding another opportunity to hear him growl one liners and see him demolish roomfuls of evil doers.
Taken 2 really doesn't take itself as seriously as the first film, deliberately and perhaps at times unintentionally, provoking big audience laughs. Those already enjoying the film as a guilty treat will welcome the self-referential comedic undertones; but some action fans may prefer the relentless brutality of the first film.
Taken 2 arrives in UK Cinemas on 4th October, if you don't go see it Liam Neeson may just have to use his special set of skills to find you and ask why?  Taken 2 International Trailer below: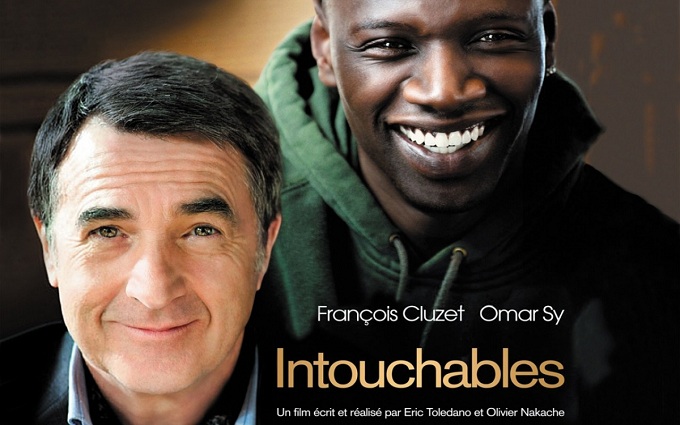 The Plot:
A rich quadriplegic, living in a mansion in Paris, requires a live-in carer. A young offender turns up for an interview, but he is not really looking to get the job. However, to his surprise, he is hired. The two men then develop a close friendship
The Good:
Untouchable probably isn't going to be the film that is marketed across the UK as the next big "blockbuster" movie, more the dark horse in the running. But if you do catch it, and we thoroughly recommend that you do, you will hopefully remember it as one of those cinema gems that you'll want to return to time and time again.
The true story of an unlikely friendship provides the platform for fantastic performances from Francois Cluzet (Little White Lies) as Phillippe and Omar Sy as Driss and a small but important supporting cast. The two leads are thrown together in an unlikely pairing which is not only heartwarming but endearing too. The film is a simple story and simple setting but through the actors charisma and chemistry with each other, audiences will find themselves laughing, crying and dare we say it, feeling that "warm fuzzy feeling inside."
Untouchable was not the film we were expecting to watch, prepped with a box of tissues we thought we'd be weeping from start to finish, but instead were engaged in a story about a man, who with the help of a pitiless, bolshy and honest care assistant was learning to live again, learning to look beyond his disability and still managing to get the best out of life. Its hard not to be almost sycophantic about this film, it shows the best side in people, and probably is the reason why its been catapulted to the top of some box office charts and has sat comfortably as the second highest rated French film in history.
What this film reminds us is that you don't need all these amazing effects, A-List stars or big budget studios, the essence of great film making is a brilliant story, and that is exactly what Untouchable is, a true and wonderful story.
The Bad:
As you can probably tell, its hard to find faults with this film, however as is often the case, the fact that it is in French may initially put off some audiences. However if you are the kind of audience goer who would normally walk on by when faced with a foreign language film, we would urge you to stop and take a punt on this one.
The Ugly Truth:
This is the type of film we would love to see getting some awards buzz later this year. The worldwide box office figures would hopefully provide some backup that Untouchable is worth a nod or two for Best Foreign film and Best Actor/Supporting for Cluzet and Sy. A film engaging from start to finish and simple storytelling at its finest. A must see.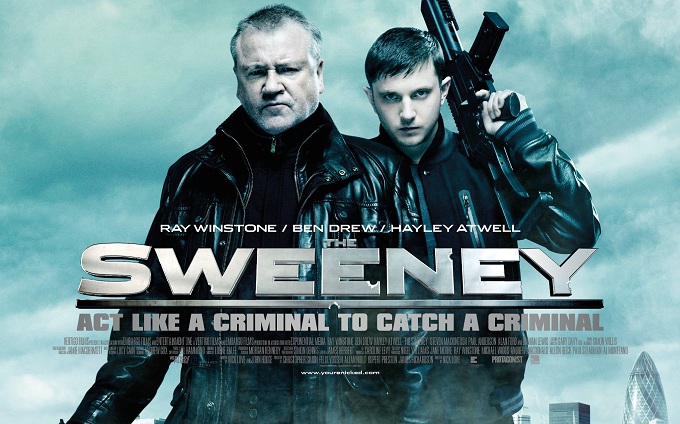 The Plot:
The hardened members of the elite police flying squad unit 'The Sweeney' do violent battle with crafty criminals on the streets of London; while trying to avoid getting shut down by internal affairs because of their aggressive no holds barred tactics.  The film drags the iconic 1970's TV series into the 21st Century and back onto the big screen with a very loud bang.
The Good:
Ray Winstone channels all his usual swaggering East End gangster charms into veteran copper Jack Regan.  He carries the lead role with a typical paunch and presence. He might be a gruff voiced stereotype, but at least he's never dull to watch. There is a certain silly pleasure to watching him slam a crook to the ground while informing them "You're nicked you slag!". If you give the film the benefit of the doubt and assume it's fully aware of the cliché, then it's simply having fun with that tough guy 'Geeza' image.
Winstone's character is a borderline unlikeable beast, but at least Hayley Atwell is around to provide a little beauty.  In addition to a pretty face, she lends the film a competent performance and a little subplot. The beautiful Captain America star is an awkward and unlikely romantic interest for a 55 year old Ray Winstone, but at least the film pokes a little fun at this. Although, Director Nick Love probably didn't intend their steamy love scenes to give the film its biggest laughs.
Ben Drew aka Plan B is rapidly establishing himself as a new breed of Renaissance man. Emerging from a successful career in urban music he has transposed that success quickly into acting and directing with debut effort ill Manors. The Sweeney now goes surprisingly far to establishing him as a potential British action star.
Ben Drew plays George Carter the flying squad's young protégé, a former teenage delinquent turned heavy handed police enforcer. There's a believable intensity and angry physicality to his performance. Though he might lack the range for period drama, on this evidence he could easily carve out a niche for himself as an action hard man.
Beyond individual performances, The Sweeney has enough exaggerated action to keep a simple plot moving. It doesn't take itself too seriously, but mercifully avoids the kind of awful camp parody that marred the unwatchable big screen re-imagining of Starsky & Hutch.
The Bad:
While the original Sweeney TV Series was a revolution in style and quality for British television, the new film feels too derivative of generic Hollywood action blockbusters.
The Sweeney does boast a glossy production value far beyond the average Brit crime caper. However, there's still something fundamentally implausible about watching police and thieves doing deadly machine gun battle on the streets of London, or giving frantic car chase down a quiet country lane. The film's violent mayhem would just feel so much more at home on Hollywood's gun-crime ridden streets of America.
Perhaps the only thing less believable than Ray Winstone's passionate affair with Hayley Atwell is watching him sprinting after bad guys or literally punching his way through walls. He commands the screen, but he's an ill-fitting action hero.
The Sweeney has energetic intentions but fails to deliver more than predictable superficial punches. It's loud, noisy and uncomplicated. If you're expecting a clever twist, a change of pace or a flash of emotional subtlety then unfortunately you'll still be left disappointed as the end credits roll. In truth you need a strong appetite for testosterone fuelled punches and cockney swagger to truly appreciate The Sweeney for the guilty pleasure it is. It's an acquired taste.
The Ugly Truth:
If you're a fan of no-nonsense coppers like Gene Hunt from Life On Mars, or Director Nick Love's past thug themed efforts, then you might enjoy all the loud bangs and macho posturing The Sweeney has to offer.  If you're looking for LA Confidential style clever crime drama then you'll certainly be considerably less impressed by it's over the top action antics.
Official Trailer below: 
Red Carpet Interviews with Ray Winstone, Ben Drew and Hayley Atwell: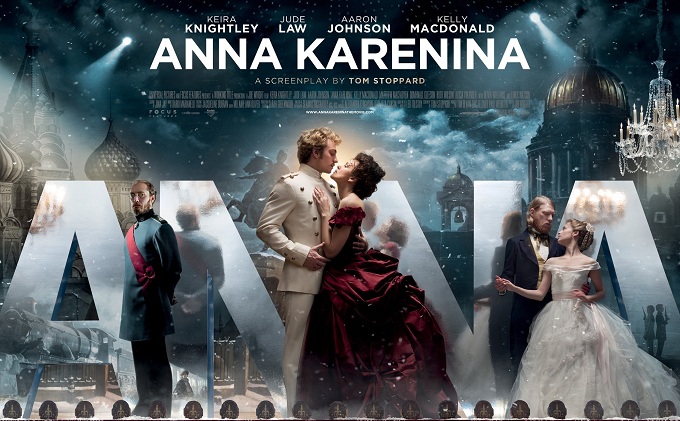 The Plot:
Set in late-19th-century Russia high-society, the aristocrat Anna Karenina enters into a life-changing affair with the affluent Count Vronsky.
The Good:
With any Joe Wright production you'll see a lavish array of costumes and set design, and Anna Karenina is no exception. This time Wright's world is almost entirely set on an old theatre stage and the intricate transitions from one scene to another are seamlessly done.
This is a big budget production, using clever means to depict a familiar story while taking a bold step away from past adaptations of Leo Tolstoy's book. This re-telling can definitely walk away confident that it will almost certainly gather Oscar nods for costume, set, sound and potentially cinematography.
In terms of casting, Jude Law is sublime as Alexei Karenin, (Anna's passive and tolerant husband) and by doing next to nothing, his presence on screen is scene stealing and captivating to watch. Aaron Johnson (despite his mustache) is a convincing Count Vronsky, a young virile officer who is tempted by the allure of married Anna.
As light relief, Matthew McFadden who previously played the brooding Mr Darcy, successfully don's a jovial moustache as Anna's lothario brother Oblonsky. Additionally newcomer Alicia Vikander deserves a notable mention for her innocent and gentile portrayal as Kitty.
The Bad:
Sadly there are a few flaws in Joe Wright's beautiful effort. First and foremost the film is 130minutes long, which may stretch the patience of audiences, especially those that might not appreciate the film's new take on period drama.
Though some of the film's elaborate set-changing choreography works very well, particularly during the early portions of the film, as the story progresses it's harder to sustain. Once the initial novelty of twirling scenery and people wears off, it may prove a distraction, especially for those eager to dismiss such an approach as heavy handed or pretentious.
However good the cast are, all the glamorous visuals can leave little room at times for them to fully develop their characters. The film's central narrative is laid out in such clear parts that it can feel almost episodic at times, with gradual emotions making way for lavish production value.
Keira Knightley in the title role of Anna is at least breathtaking to look at as she takes on one of the most complex female characters in literature. However, even the former First Lady of the silver screen Gretta Garbo had trouble tackling the part in 1935. Sadly critics will once again claim that Keira's performance is perhaps overly reliant on gasps and corsets.
Keira was Oscar nominated for Pride & Prejudice but it's unlikely she'll find similar accolades for Anna Karenina. The set and costume departments steal her thunder this time. Fans may also find her chemistry with Aaron Johnson, less passionately convincing than the intensity she found with James McAvoy in Atonement.
The Ugly Truth:
If you're after a visual feast of beautiful costumes, make up and set design you will definitely not be disappointed. The high concept theatricality of Joe Wright's production and Keira Knightley's trademark performance may not entirely charm or convince everyone though.