The Plot -
Orphaned as a baby, Jane Eyre endures years of cruel treatment at the hands of her Aunt and then at a viscious boarding school, but her life finally changes when she becomes a governess at Thornfield Hall – and meets Mr Rochester, a brooding hero with a dark secret. He captures Jane's long-buried imagination, and is in turn captivated by her. It is Charlotte Brontë's most famous novel and has been adapted for the screen over twenty times.
The Good -
This latest version is directed by Cary Fukunaga, cinema's hipster director du jour, and he combines the vintage with the (post)modern to bring a freshness that's been lacking in recent years. It's out with the old and in with the new – instead of the classic "period drama" feel (there's not a country dance or heaving bosom in sight) Fukunaga focuses on the novel's Gothic roots, playing up the darkness of Thornfield Hall and the secret buried within it.
This is also the first adaptation with a different beginning to the novel, a brave restructuring by screenwriter Moira Buffini. It pays off, giving old fans a new way to look at the material, and those watching it for the first time will never notice the difference. In fact the film is perfect for newcomers – despite the new structure the film balances the different plot lines perfectly, thinning out the dramatis personae and focusing increased attention on a reduced cast. It's Jane's emotional journey – the novel's core – that takes centre stage.
More than anything, it is stars Mia Wasikowska and Michael Fassbender who shine. Wasikowska is a revelation as Jane, with a compellingly calm demeanour that makes more of her physical performance than it does her words – perhaps strange for an adaptation from a novel, but another new approach that's emphasised by dialogue-free sequences and Jane's quiet observations, passages not often seen on screen but vital to the character. As a result, Wasikowska's Jane is a more vivid portrait than those that came before her.
Fassbender does present an immediate problem – he's too handsome. Mr Rochester was never designed to be handsome, but Fassbender more than makes up for the pretty face with an intimidating and captivating performance. He captures the ugliness in Rochester without sacrificing the charm, and the two leads sizzle together in every scene. Their exchanges give energy to what would otherwise be a much slower film, and combined with the return to the Gothic – flickering candles and dark, haunting architecture – their encounters are mesmerising.
The Bad -
It's difficult to pinpoint negatives – this film feels like the culmination of the previous twenty or so adaptation, flaws finally perfected and pace tightened – but you can find them if you look. Fukunaga is lucky that his two leads have so much chemistry – without it the film would have been too slow, missing the injection of energy that Wasikowska and Fassbender provide. There's also a danger that it wonders too far over into arthouse territory; the dialogue-free sequences often feel like they've been borrowed from the indie school of shorts shot on Canon 5Ds, both in aesthetic and colouring. As part of a whole it works to contrast with the darker tones elsewhere, but it can be jarring.
It would be nice to see more of the other female characters too. Approaching the cast list as "less is more" does wonders for the film, but it's the women who disappear. Only Jane and Mrs Fairfax (and arguably the young Adèle) really survive the cut – Diana and Mary Rivers are relegated to a few scenes each, and Jane's cousins Eliza and Georgiana vanish completely. One of the novel's most essential women is only seen once. Jane Eyre is often called the first protofeminist novel, and it's sad to see it lose some of those female voices.
The Ugly Truth -
Superb performances, innovation and veneration in equal measure, and visually stunning, Jane Eyre captures the essence of the novel and the character in a way never done before. A worthy work for fans of the novel to enjoy and a perfect introduction for newcomers, this latest Jane Eyre is the adaptation the world has been waiting for.
 Review by Sophie Wing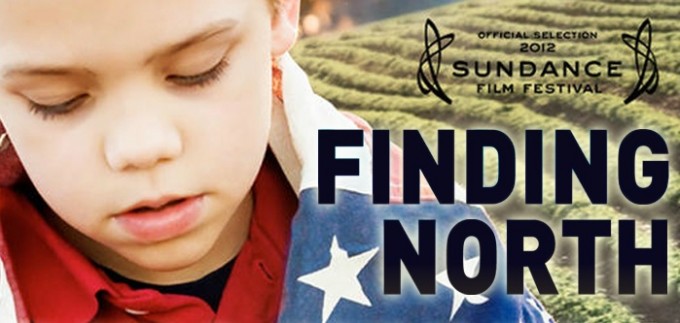 The Plot -
Directed by Kristi Jacobson & Lori Silverbush, Finding North is a powerful documentary film that explores the unspoken hunger crisis gripping America. It diligently examines the shocking direct impact of inadequate welfare schemes and food distribution on communities, children and families across America. It features compelling interviews with activists including Witness to Hunger's Mariana Chilton, Top Chef's Tom Colicchio and Academy Award-winning actor Jeff Bridges, as well as original music by T Bone Burnett & The Civil Wars.

The Good -
This film bravely confronts the appalling truth that 49 million people in the U.S., including one in four children, don't know where their next meal is coming from. Finding North easily dispels the dangerous myth that such issues affect only the poor, unemployed and uneducated.
It's difficult to fault the film's sophisticated presentation of persuasive information and passionate interwoven testimonies. In particular, the film's well-chosen interview subjects paint a shocking and accurate portrait of the genuine human impact of the Hunger crisis in American. It's impossible to be left unaffected by the anguished accounts of mothers, teachers, workers and young children.
A note perfect soundtrack also helps maintain the film's overall composure and emotional tone.
The film is highly effective in providing an explanation for how it is possible for millions of children to be effectively starving in the middle of a country blessed with a notorious overabundance of food and simultaneously cursed with one of the highest rates of obesity in the world.

The Bad -
While this documentary offers an earnest call for change, the crisis which necessitates such action is of course a very bad thing.
Though many of the socio-economic and dietary concerns the film explores could prove equally relevant in the UK or many other first world countries, the film exclusively focuses on the issue of hunger within America. This may allow international audiences to emotionally disconnect from the problems and solutions the film identifies.
The most severe critics might point out that though Finding North has honourable intentions, it does approach the issues it tackles with a clear agenda. The film bombards audiences with a flood of data and highly emotional testimony, while giving little attention to counter-arguments. But perhaps the film legitimately wants to avoid giving any unnecessary credence to the superficial political and economic excuses used to rationalise food deprivation.
The only other possible criticism of the film would be that it could perhaps have found a more evocative and appropriate title than Finding North.

The Ugly Truth -
Finding North is a superb documentary which will educate and shock audiences in equal measure. It's easily of a similar standard and significance to films like Bowling For Columbine or Supersize Me. This film not only explains the complicated issue of first world hunger but passionately proposes positive solutions. Only time will tell if anyone takes notice.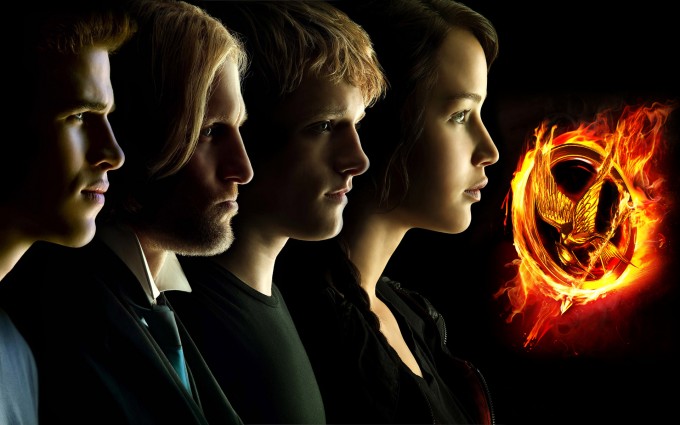 It's impossible to avoid The Hunger Games at the moment; cinema attendance for the first installment in the new franchise is practically mandatory. The film has engulfed the US box office and taken astonishing initial figures of $460million in its opening weeks worldwide.
The Plot
In a dystopian future, the totalitarian nation of Panem is divided between 12 districts, ruled by a ruthless Capitol. Each year two young representatives from each district are selected by lottery to participate in The Hunger Games. Part entertainment, part brutal retribution for a past rebellion, the televised gladiatorial contest forces the young participants to fight to the death.
When 16-year-old Katniss's little sister, Prim, is selected as District 12′s female representative, Katniss volunteers to take her place. She and her male counterpart Peeta, are pitted against bigger, stronger representatives who have trained for this their whole lives.

The Good
Fans of the original books should be left absolutely satisfied with a dutifully faithful adaptation of Collins compelling story. Those unfamiliar with the books should also mostly find it easily accessible and enthralling.
Former Oscar nominee Jennifer Lawrence is a superb fit for heroine Katniss Everdeen; clearly capable of delivering a convincing emotional performance she also brings a physical credibility to the role. It's simply difficult to imagine any of the waifish Hollywood IT girls in the role.  As in the book the film is almost entirely built around Katniss. It was vital the film and audiences could rely on this character and Lawrence's performance allows them to do just that.
There are no obvious deficiencies in Josh Hutchison's performance as Peeta, but if he does seem to carry a little less presence on screen then perhaps that's a symptom of the character not the actor.  The supporting cast does breathe extra life into Hunger Games though with Woody Harrelson, Rachael McAdams, Stanley Tucci and Donald Sutherland all on very fine form.
The Bad
For some people the noticeable lack of blood and gore in the deliberately restrained action sequences will perhaps be a slight disappointment. However this was always going to be a necessary compromise as the studio understandably pushed to keep the rating as low as possible to make sure younger fans weren't restricted from watching the film.
There is perhaps also a special sensitivity shown when handling the film's violence because by definition the fatal action sequences exclusively involve children.
Anyone left craving more of a graphic adolescent bloodbath would be happier watching Battle Royale, the blood drenched Japanese film that follows a similar plot to Hunger Games but has a much nastier tone.
The Ugly Truth
Whilst people may readily compare the scale of fan excitement and global audience figures for The Hunger Games to the Twilight saga it's a fairly superficial comparison.  There's no real connection between the two in either quality or tone.
The Hunger Games is a well-paced action film free from the clunky romantic melodrama and stilted performances that fiercely divide opinion on the Twilight saga. It largely deserves its huge box office success.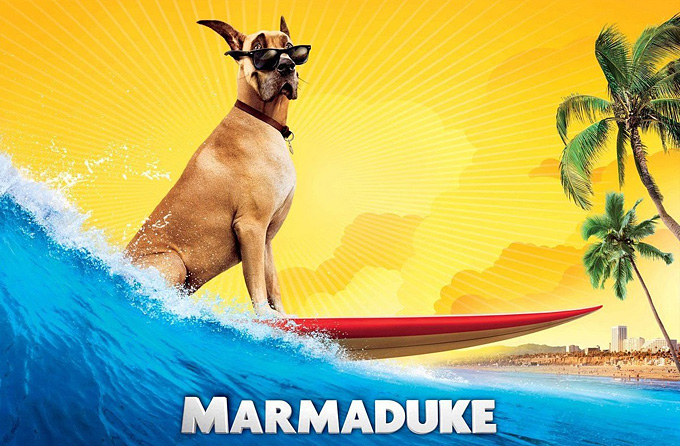 The miracle of CGI has created a monster, an unwelcome tidal wave of talking-animal comedies. Now, with the novelty of watching lips move on animals wearing dangerously thin, Owen Wilson lends his likeable voice to a Great Dane called Marmaduke. In a film based on the inexplicably long running and rarely amusing newspaper cartoon.
It's a real challenge to stretch a one joke comic strip into a feature length story. So the film predictably relies on all the familiar elements of a standard family comedy. A success-hungry father drags his reluctant family and troublesome pet dog to a new life in California, where his demanding boss keeps him too busy to notice his unhappy children. Meanwhile, our canine hero has to deal with doggy social cliques, love interests and a pedigree bully in a new park.
The most magical films are those which have the power to enchant children and adults in equal measure. Unfortunately, Marmaduke panders aimlessly to both audiences and rarely satisfies either. A few misplaced pop culture references won't keep mum and dad interested and young kids will likely grow grouchy at the surprising lack of silliness. It's impossible to avoid unflattering comparisons with the wealth of wonders that Disney and Pixar have gifted to the world.
The most confusing thing about Marmaduke is that the film seems frequently targeted at teenagers, the one demographic guaranteed to avoid watching it at all costs. Marmaduke's journey of self-discovery, as he loses sight of his real friends in an effort to fit in with the popular dogs, is borrowed heavily from classic teen movie Mean Girls. Different doggy breeds are an easy analogy for high school social clichés but it's not that relevant to an audience of toddlers and grownups.
It's surprising how much vocal talent has been lured into this film. Kiefer Sutherland, Emma Stone, Christopher Mintz-Plasse and Sam Elliot all do their very best with mostly recycled material. But even Owen Wilson's resilient charms can't disguise a lack of genuine wit in Marmaduke's constant narration. The film's real problem is that the essence of almost every joke is the same. It's all supposed to be funny because the characters act like people but really they're dogs.
Twenty years ago a genuine talking dog would have been a must see attraction, but sadly they don't impress anyone in a world where meerkats sell us insurance on TV. Pigs, Gerbils, Chipmunks and Chihuahuas… they've all talked and shamefully we've listened. But it's not enough anymore, unless they have something new to say and Marmaduke doesn't.
If you're looking for a film that allows you to combine your mutual love of dogs and Owen Wilson you're better off sticking with your Marley and Me DVD.
In Due Date, a highly strung father-to-be Peter (Robert Downey Jr) is forced to hitch a ride with an oddball aspiring actor Ethan (Zack Galifianakis) on a disastrous cross country road trip, in order to make it to the birth of his child on time.
The astounding global success of The Hangover has burdened director Todd Phillips with a huge weight of expectation. People simply expect to be laughing long, hard and often at his films. Due Date offers some good quality laughs, but not as frequently as some may have hoped. It's a little darker and more sullen in tone than the zany silliness of The Hangover.
Much of the success of The Hangover has been attributed to the bearded insanity of funnyman Zack Galifianakis and Due Date also relies heavily upon his nuanced awkwardness for laughs. The key to good 'buddy movies' is that not only do we have to feel sorry for the normal guy stuck with some irritating loser, we also have to feel sorry for the loser. It's a fine art to be obnoxious and sympathetic at the same time but Zack Galifianakis manages it fairly well. He has the sort of pathetic vulnerability that makes it impossible to loath his moronic oafishness.
In sharp contrast, Robert Downey Jr has emerged from the shadow of a bad boy reputation to establish himself as one of Hollywood's most charismatic and effortlessly cool leading men. Sublime star turns in Iron Man, Tropic Thunder and Sherlock Holmes have helped him become the household name he has always deserved to be.
It's an oversimplification to say that Peter (Downey Jr) simply plays the straight man to Galifianakis acting weird. There's a furious and slightly unhinged quality to Peter. He's essentially a good guy, but he's not above punching a child or rage induced animal cruelty. A less likeable actor could have easily left the character feeling like a hysterical bully.
Due Date's plot and characters draws obvious comparisons with classic road movie "Planes, Trains and Automobiles", but its grungy gross-out humour doesn't have quite the same warmth to it. It's certainly interesting watching our mismatched duo lurch their way through a series of escalating fiascos but it's not always joyous.
If you're a fan of The Hangover, Due Date might just offer you more than the disappointing repetition of The Hangover Part 2. If you don't quite get the Hangover hype then you really won't get this either.