Snow White and The Huntsman follow up The Huntsman Winter's War has a new official trailer and synopsis below. The trailer and detailed description from Universal Pictures finally confirms that this film will indeed be a sequel to Kristen Stewart staring original, as opposed to just a prequel.
The fantastical world of Snow White and the Huntsman expands to reveal how the fates of The Huntsman Eric and Queen Ravenna are deeply and dangerously intertwined. Chris Hemsworth and Oscar winner Charlize Theron return to their roles in The Huntsman Winter's War, an epic action-adventure in which they are joined by Emily Blunt and Jessica Chastain, as well as director Cedric Nicolas-Troyan. Producer Joe Roth (Maleficent, Alice in Wonderland) once again leads the team in a breathtaking new tale nested in the legendary saga.
Long before the evil Queen Ravenna (Theron) was thought vanquished by Snow White's blade, she watched silently as her sister, Freya (Blunt), suffered a heartbreaking betrayal and fled their kingdom. With Freya's ability to freeze any enemy, the young ice queen has spent decades in a remote wintry palace raising a legion of deadly huntsmen—including Eric (Hemsworth) and warrior Sara (Chastain)—only to find that her prized two defied her one demand: Forever harden your hearts to love.
When Freya learns of her sister's demise, she summons her remaining soldiers to bring the Magic Mirror home to the only sorceress left who can harness its power. But once she discovers Ravenna can be resurrected from its golden depths, the wicked sisters threaten this enchanted land with twice the darkest force it's ever seen. Now, their amassing army shall prove undefeatable…unless the banished huntsmen who broke their queen's cardinal rule can fight their way back to one another.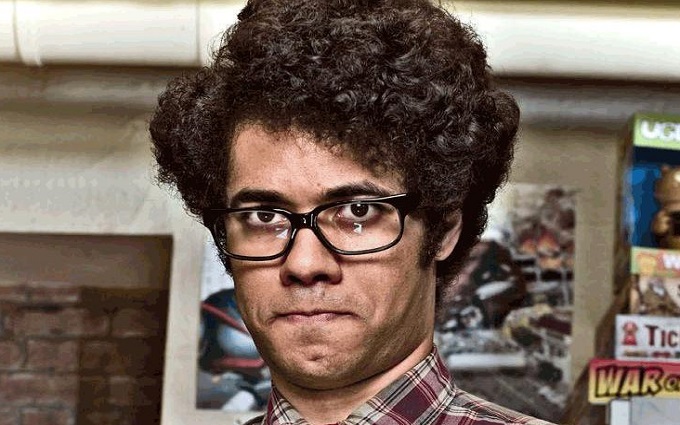 IT Crowd star Richard Ayoade will host this year's British Independent Film Awards. Ayoade previously won the best screenplay BIFA award in 2011 for his directorial debut film Submarine.
Giving a typically hilarious and winsome response to the news Ayoade said:
I have come to accept that I am now contracted to host this year's Moet British Independent Film Awards, following in the esteemed footsteps of whoever dropped out. I've been told it's been an outstanding year for British film, but I remember people saying very similar things last year. Let's celebrate regardless.
The actual awards will take place on Sunday 6 December at Old Billingsgate in London.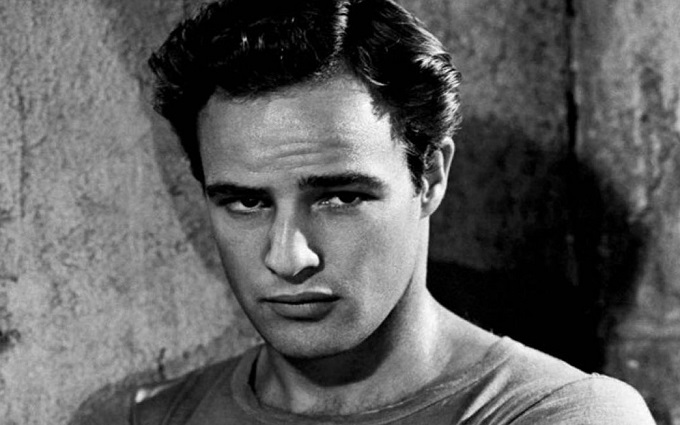 With the upcoming Digital and DVD/Blu-Ray release of Stevan Riley's hit documentary 'Listen To Me Marlon' on 30th November, we explore Marlon Brando's most significant and unforgettable on-scene moments. All excerpts below are in his own words and taken directly from the film.
A Streetcar Named Desire
It was a very explosive part. And it electrified everybody. And then your life changes. Suddenly there's a lot
more girls saying "Hi, Mar".
This 1951 drama written by Tennessee Williams is arguably the film that put Marlon Brando on the Hollywood radar. With elements of film noir, the film shows Brando as the threatening Stanley who makes life for his sister-in-law a living hell. The film marked the first of Brando's four consecutive Academy Award nominations
for Best Actor, and in 1999, A Streetcar Named Desire was selected for preservation in the United States National Film Registry for being "culturally, historically, and aesthetically significant".
Julius Caesar
In this definitive 1953 Metro-Goldwyn-Mayer adaptation of the infamous Shakespeare classic, Brando's casting was met with some scepticism. Cast as Mark Antony, he had earned the nickname of 'The Mumbler' in previous roles and felt he had something to prove. His performance turned out so well that the New York Times proclaimed "In him a major talent has emerged." He would later be offered a role in Hamlet following the success of Julian Caesar, a role which he would surprisingly turn down.
The Wild One
Labelled as the original outlaw biker film, The Wild One is most noted for Marlon Brando's character, Johnny Strabler, whose persona became a cultural icon of the 1950's. Always one to make an impact, Brando's haircut in the film inspired a new craze for the side burn, which was later emulated by James Dean and Elvis Presley.     The biker jackets worn by Brando and his Triumph Thunderbird 6T motorcycle eschewed society's expectations and established the "rebel" biker image. Significantly, the film was banned in the UK by the British Board of Film Censors for fourteen years, before receiving an X certificate in the 60's. It was finally seen in the UK at the 59 Club in Paddington in 1968.
On The Waterfront
It's a very strange thing this business of story-telling. The person up on the screen is doing all the things that
you want to do. They're kissing the woman you want to kiss. Being braver in a way that you wanna be
brave. The audience does the work.
Winning the role of Terry Malloy over Frank Sinatra, Brando's role in On the Waterfront was 'a critical and commercial success'. Winning an Oscar for his performance, the film has proven symbolic in American culture. Receiving 12 Academy Award nominations, On The Waterfront was ranked by the American Film Institute as the eighth-greatest American movie of all time.
Mutiny on the Bounty
Mutiny On The Bounty' was perhaps my very worst experience of making a motion picture. I never wanna do
that kind of picture again as long as I live.
Set in Tahiti, Brando's favourite part of the world, Mutiny on the Bounty proved more difficult than previous titles. Many felt that Brando de-railed the film, and that he wasn't the right actor for the part. Nevertheless, this 1962 historical drama proves significant for Brando, as he fell in love with not only the setting, but also his co-star Movita Castaneda would later become his wife.
Last Tango in Paris
'Last Tango In Paris' was a very hard film for me. I realised, you know, You're naked, Marlon
In perhaps his most emotional role to date, Last Tango in Paris oozes sensuality and erotic drama. Emotional turmoil and sexual violence meant that the film had various scenes initially cut, causing controversy in the USA. Brando infamously decided not to learn his lines for the role, and insisted on placing cue cards around the set making it difficult for the director to hide them from the picture frame.
Superman
I have made as much as $14 million for 12 days' work … … on a rather silly movie. I used to paste the cue card
on actors' faces. It saved me a lot of time …
When Brando was cast as Jor-El in the 1978 hit Superman, he knew he was a real star – and so did the rest of the world. He was paid millions for the role, and the film went on to break box office records, making $300  million in its initial theatrical run.
Apocalypse Now
I re-wrote the entire script … … and I have it all on tape. I have a tape of everything. He should be
mysterious. A mythological figure. He is the heart of darkness.
Apocalypse Now is known to many critics as being 'one of the greatest movies of all time'. Marlon, however, proved to be difficult and demanding on set. He had put on weight, shaved his head and hadn't learnt any of his lines. In fact, he had been creating his own script behind the scenes! Despite this, the film is a significant attribute to the film industry and was honoured with the Palme d'Or at Cannes Film Festival.
The Godfather
I thought it would be interesting to play a gangster not from the point of view that he was the bad guy but
that he was very gentle. A hero.
After a series of controversial films, Marlon Brando came back to brilliance in his role for The Godfather. Creating the perfect mob look, Brando stuffed cotton balls in his cheeks and smoothed shoe polish in his hair. The film was a critical hit, and Marlon again shocked the nation when he declined to accept his Oscar award. Instead, he sent an American Indian Rights activist to the stage, in a demonstration to highlight his concerns for the treatment of American Indians in Hollywood.
Listen To Me Marlon
From British director Stevan Riley (Fire in Babylon, Everything or Nothing) and award-winning producer John Battsek (Searching for Sugarman, Restrepo) comes LISTEN TO ME MARLON – an insightful, captivating portrait of one of the most iconic and complex individuals of this century. LISTEN TO ME MARLON is a creative odyssey into the mind and motivations of Marlon Brando. Brando's own voice leads the storytelling, making this the most honest portrayal of a screen legend we have ever seen. The film's undercurrent and final note will be one of celebration, homage to a creative genius. The film is emotionally complex, revealing and insightful, but ultimately playful and surprising, moving between harmonious and discordant notes with eccentric virtuosity. An homage to Marlon himself, this film sees his best role to date.
'Listen To Me Marlon' is out now in UK cinemas and on Digital HD, and will be out on DVD and Blu-Ray from 30th November.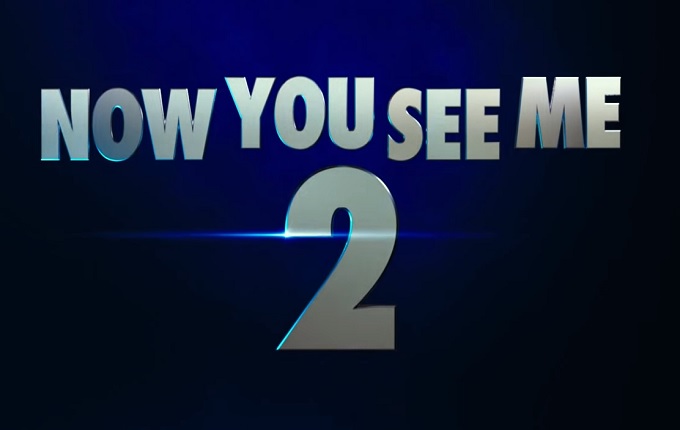 Here's the first official look at the Now You See Me sequel featuring returning stars Jesse Eisenberg, Woody Harrelson, Dave Franco, Michael Caine, Morgan Freeman and Mark Ruffalo. Those watching carefully will notice that Lizzy Caplan has quietly replaced Isla Fisher in a not so subtle slight of Hollywood hand. Official synopsis and teaser trailer video below.
The Four Horseman  return for a second mind-bending adventure, elevating the limits of stage illusion to new heights and taking them around the globe. One year after outwitting the FBI and winning the public's adulation with their Robin Hood-style magic spectacles, the illusionists resurface for a comeback performance in hopes of exposing the unethical practices of a tech magnate. The man behind their vanishing act is none other than WALTER MABRY [Daniel Radcliffe], a tech prodigy who threatens the Horsemen into pulling off their most impossible heist yet.
Their only hope is to perform one last unprecedented stunt to clear their names and reveal the mastermind behind it all.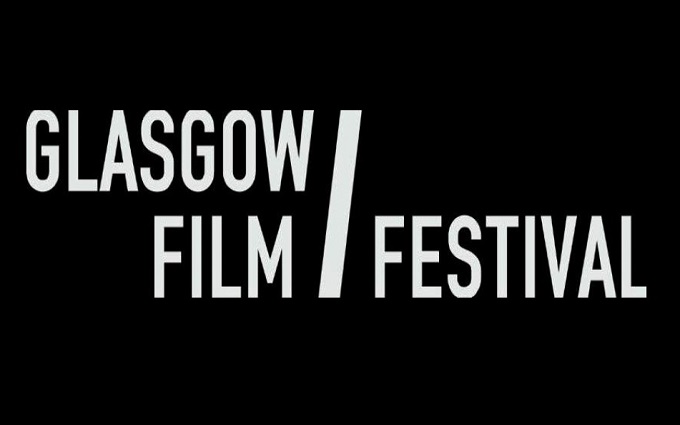 Glasgow Film Festival today announced its new programme strands for 2016, along with a major new development. The festival, which runs from 17-28 February 2016 and is supported by Glasgow City Marketing Bureau, Creative Scotland, the BFI and EventScotland, traditionally contains a retrospective of films by a particular legendary star. This year, they're broadening the focus to see double: Dream Teams on the Silver Screen will focus on classic Hollywood on and off-screen double acts like Elizabeth Taylor and Richard Burton, Doris Day and Rock Hudson, Fred Astaire and Ginger Rodgers, and Robert Redford and Paul Newman. Entrance to all of the films in this strand will be free, and the Dream Teams programme has been specially designed to celebrate friendship, with an eye to cross-generational audiences. The specific films in the strand will be announced with the main programme.
New strand Roads To The South will also showcase and celebrate some of the excellent work currently being created in Argentina, which has seen a renaissance in the past two decades following the politicised realist charge of the New Argentine Cinema movement.
Also new for 2016 is a pioneering film industry programme, GFF Industry Focus, a major step forward for the festival, which to date has concentrated its programme focus more on audiences. Running from 24-25 February, GFF Industry Focus will bring together international filmmakers, funding bodies and industry insiders for a unique two-day seminar within the festival programme which, it is hoped, will offer huge benefits to Scotland's film and television industry, and to visiting filmmakers from around the world.
Tickets for the Opening and Closing Galas will go on sale on Monday 18 January following an early January announcement; the main programme will be announced on Wednesday 20 January with tickets on sale on Monday 25 January. Fans of the festival are encouraged to become GFF Members this year; a one-off payment of £10 offers exclusive access to advance booking.