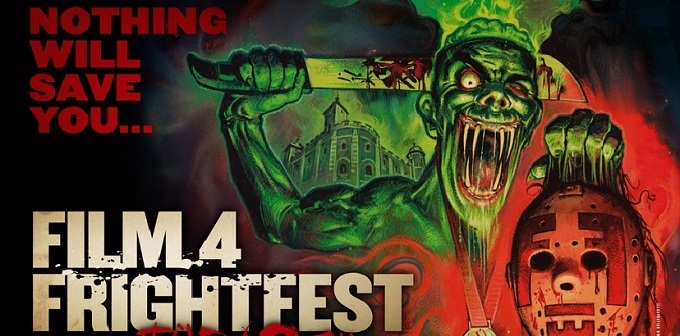 The halfway mark has officially been reached for this years Frightfest. Here's a brief look at some of the offerings on yesterday's horrific menu of movies:
Starry Eyes
Cheap Thrills producer brings this commentary on Hollywood in which Sarah Walker, a young waitress desperate to make it big in movies gets the role of a lifetime with the mysterious Astraeus Pictures. After some uncomfortable auditions, she comes face to face with her producer and eventually accepts the role in Scream Queen. What follows is an extremely gruesome transformation as Sarah becomes more and more removed from her previous self to entirely envelope herself in the role. Whilst it has some good moments, Starry Eyes fails to stay entertaining for most of the second half.
The Harvest
Michael Shannon and Samantha Morton star in this incredibly tense thriller as parents of a dying boy, Andy. When Maryann moves into the area she soon forms a friendship with Andy, but is quickly stopped from seeing him by his ever increasingly insane mother (Morton). But when Maryann finds the secret in their basement, she must act soon to save Andy's life. With extremely strong performances all around, The Harvest quickly asserts itself as one of the highlights of this years festival.
I Survived a Zombie Holocaust
With plenty of zombie movies already out there, I Survived A Zombie Holocaust tries to create something more creative by being set on the making of a zombie B-Movie. But when the extras get contaminated by the water supply, their acting becomes stronger than before. A fun filled zombie flick, I Survived A Zombie Holocaust is sure to keep fans of the franchise happy to be along for the ride.
The Babadook
Essie Davis (The Matrix Reloaded) stars in this tension filled horror about a terrifying book entitled the Babadook. Relying more on atmospheric scares than jump scares, The Babadook will chill you to your bone and make you keep the lights on for a week…
Life After Beth
Dane DeHaan and Aubrey Plaza star in this rom-zom-com. Mourning the death of his girlfriend Beth (Plaza), Zach (DeHaan) starts to spend a bit more time with her parents. But when they suddenly start to avoid his calls, he finds that Beth is back and her grave is empty. It's not long before Beth starts to change and soon enough the whole town is threatened with the arrival of a zombie. Although Life After Beth has an interesting idea behind it, it fails to keep it entertaining after the first half. Co stars John C Reilly and Anna Kendrick try their best to bring more but ultimately fail.
Time for today's Daily Frighfest Awards:
Highlight: The Harvest
Low-Light: Life After Beth
Most Inventive Kill: Death by zombie sex – I Survived A Zombie Holocaust
Quote Of The Day: 'Baba… Dook. Dook. DOOOOK!' The most terrifying thing heard at Frightfest so far…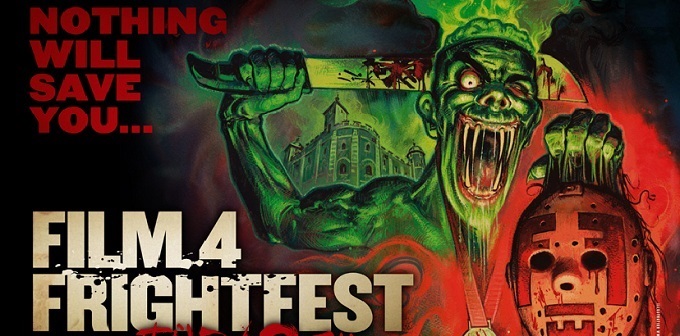 With opening night out of the way, day two of Frightfest brings even more horror to entertain fans with not only 6 films playing in the three separate main screens, but 12 more in the two discovery screens. This of course means that choices have to be made and films must be sacrificed. Here's a look at a select few of the films playing during day two
The Green Inferno
With release date problems attached to Eli Roth's latest, The Green Inferno is perhaps one of the most exclusive screenings of the festival this year. Taking it's title from the cult classic Cannibal Holocaust Roth has created a masterpiece and is truly at the top of his game right now. With gruesome deaths and truly terrifyingly uncomfortable scenes, The Green Inferno is an incredible piece of filmmaking.
Wrong Turn 6
Hosting it's world premiere here at Frightfest, the inbred canniballistic franchise is now moving to it's 6th instalment. This time focussing around a long lost family member of the savage cannibals who arrives at the derelict Hobb Springs hotel to find out more about them. Fans of the franchise will still have fun with the bloody deaths, however it takes a good while for it to truly begin…
Late Phases
Featuring a knockout performance by Nick Damici, Late Phases is a story of one mans fight against a Werewolf. The only problem is, this man is blind. Although it's rather slow moving, Damici's performance is strong enough to keep Late Phases interesting and entertaining along with director Adrian Garcia Bogliano's use of practical effects.
The Last Showing
Horror legend Robert Englund is back in the genre with this extremely meta thriller. Englund plays Stuart, a former cinema projectionist who decides to make his own film with the help of two of the cinemas patrons. A fantastically written film which gives great commentaries on the state of modern cinema whilst mixing in plenty of thrills.
Dead Snow 2
Red vs Dead Director Tommy Wirkola brings the sequel everyone wanted to his Nazi Zombie smash hit. Picking up right where the first instalment left off, Dead Snow 2 is bigger and better, with more laughs and most importantly, more zombies!
Now time for the Daily FrightFest Awards:
Highlight: The Last Showing
Low-light: Wrong Turn 6
Most inventive kill: using someone's intestines to siphon petrol for a tank in Dead Snow 2. Those smart Zombies!
Quote of the Day: 'Hey! I didn't know there was an ugly face convention in town!' Which is clearly the best way to distract an army of Nazi Zombies…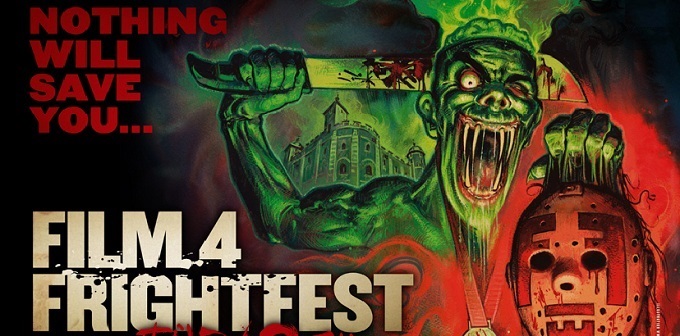 With the August bank holiday just beginning, so too comes the Film 4 Frightfest. Now in its 15th year, the annual and infamous horror festival is bigger than ever at its new home at the Vue Leicester square.
Exploring the weird, wonderful and at times gore drenched delights of the horror genre, Frightfest remains the most high profile international celebrations of Horror movies in all their guts and glory. After a brief introduction from Frightfest regular Andy Nyman, fans were treated to an opening night triple bill.
The Guest
Kicking off proceedings was The Guest, the latest offering from You're Next director, Adam Wingard. With a knockout performance by r Dan Stevens in a role which completely removes the actor from his days at Downton Abbey and a beautifully fitting soundtrack, The Guest was the perfect film to get fans geared up for the weekend.
Sin City: a Dame to Kill For
Next up was Robert Rodiguez's follow up to the artsy comic book adaptation. Taking stories set both before and after the ones featured in the first film, Sin City 2 sees the return of familiar faces like Mickey Rourke and Bruce Willis while introducing new ones such as Joseph Gordon-Levitt and Eva Green as the titular dame. While it's nice to come back to Sin City after 9 years, it doesn't seem to have any point to it. The new story lines aren't enough to warrant a return, with the look and feel of the sequel being exactly the same as it's predecessor, there doesn't seem to be much to add to the franchise. Perhaps if this had been released closer to the first it would have had a bigger response, instead it feels like a belated film noir afterthought.
Zombeavers
What better way to wake the crowd up in the last film of the night than with a film which features zombie beavers! Plenty of laughs are had in this ridiculously silly B Movie as well as some nice throw backs to classic films such as Jaws and Die Hard. This is exactly the kind on inventive, odd and memorably titled indie horror that the Film4 FrightFest helps horror fans discover. A perfect way to round off the fist day…
And now for the daily FrightFest Awards:
Highlight: Zombeavers
Low-light: Sin City: A Dame To Kill For
Most inventive kill: Face gnawed off by a Zombie/beaver/human hybrid in Zombeavers
Quote of the Day: 'I feel like a power ranger!' Zombeavers – easily the best example of dirty talk in a sex scene yet!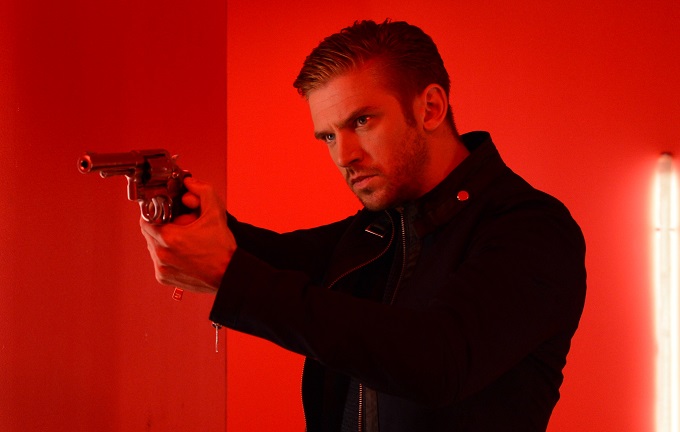 The Plot
When David (Dan Stevens – Downton Abbey) visits the Peterson family to pass on a message from their recently deceased son and his old comrade, he's almost instantly welcomed as part of the family and invited to stay a few days. But as people start dying, daughter Anna (Maika Monroe) starts to suspect that David might not be the charming young man everybody believes he is…
The Good
After the warm reception from Your Next it's no surprise that Adam Wingards latest is this years opening film for Frightfest. And quite deservedly so. The Guest has enough humour, gore and shocks to kick off the five day festival that it barely give the other films a chance.
Accompanied by a fantastically fitting electro soundtrack, Dan Stevens works his way through the film with the help of his instantly appealing approach to the role. Starting off as a pleasant young man visiting his ex partners family to give them his condolences, David really does seem like the perfect house guest. However the constant glint in his eyes tells us that this probably won't continue for too long.
As David works his way through the family gaining their trust one by one, his crazy side soon starts to come out as he tries to help each of the Petersons with the problematic people in their lives. Starting with assisting young Luke with the senior students who are bullying him before moving on to fixing Anna's boy trouble. Each mend David makes brings a worse result than the last until finally building up to the thrilling finale.
The main highlight is undoubtedly found in the films final act. Wingard uses a ridiculously over the top setting to its extent. Although it's absurd, its still a riot and rounds off the film with dazzling cinematography and a beautiful palette of colours. It's clear that he has fun with the surroundings of the horror filled setting, using jump scares and keeping that brilliant soundtrack going to give the audience as much entertainment as possible.
The Bad
Apart from the slight distraction of Brendan Meyer looking like a male doppelganger of Chloe Grace Moretz, there isn't too much to moan about with The Guest. Although it could have done with some tweaks here and there in regards to plot and characters, Stevens' performance alone is enough to distract from these minor problems. And while it may have benefitted from a less lavish finale, with perhaps a more toned down setting for the conclusion, The Guest will surely have hooked you in well before the moment comes that you'll just be having too much fun.
The Ugly Truth
If you liked Your Next you're sure to like The Guest. Adam Wingard brings his winning formula of comedic timing, jumps and carnage to the screen again while finding a previously unseen side to Dan Stevens which is sure to win him more fans. Simply put, it's a riot.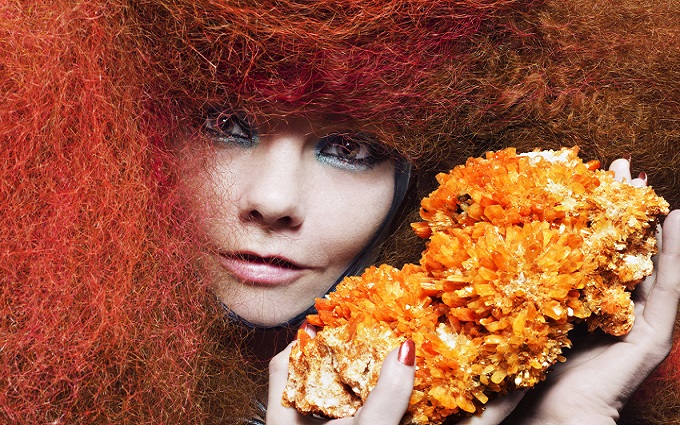 The 58th BFI London Film Festival has confirmed that BJÖRK: BIOPHILIA LIVE will be presented as the Sonic Gala at this year's Festival. Björk will attend the UK premiere with directors Peter Strickland and Nick Fenton on Thursday 9 October at the Odeon West End.
BJÖRK: BIOPHILIA LIVE is a concert film by Peter Strickland (The Duke of Burgundy, Berberian Sound Studio) and editor Nick Fenton (The Selfish Giant, Sigur Rós film Inni) and produced by Jacqui Edenbrow (Teenage, Joy Divison), that captures the human element of Björk's multi-disciplinary multimedia project: Biophilia.
Recorded live at London's Alexandra Palace in September 2013, the film features Björk and her band performing every song on her eighth studio album Biophilia and reworked versions of classic songs from Björk's extraordinary catalogue using a broad variety of instruments – some digital, some traditional and some completely unclassifiable. The live performance is augmented with animation created by top designers and features science and nature archive and found footage inspired by the themes of the album, which explore the relationships between musical structures and natural phenomena – atomic, cellular and cosmic.
The infinitely creative journey presents a culmination of work that represents one of the most original musical endeavours of a generation. The film will receive a series of screenings at festivals, museums, galleries and cinemas in the UK and worldwide through Autumn 2014.
Clare Stewart, BFI London Film Festival Director, comments:
"Under the curatorship of BFI Head of Events and Production, Stuart Brown, our Sonic cinema programme in both LFF and year-round at BFI Southbank presents an exceptional selection of screenings and events that revel in the connection between music and film. Björk is a true innovator, collaborating with exceptional filmmakers and artists to produce intoxicating work at the intersection of music and film. We are delighted to be welcoming her, along with Peter Strickland and Nick Fenton, to the BFI London Film Festival's UK premiere."
True to the daring spirit of the Sonic programme, director Peter Strickland said
"Being offered the Sonic Gala is gleeful revenge for all those many occasions when people complained about the music I was playing!"
Nick Fenton adds
"Let's not get too excited as it is only a concert film with some volcanoes and a few viruses; thunder and lightning; plankton and planets. Not forgetting Björk, the jellyfish, David Attenborough and the beautiful sounds of the choir Nobili.  So just another Sonic Gala at the BFI London Film Festival."
The Sonic Gala is the lead film for the Sonic programme at BFI London Film Festival. The Sonic programme features music inspired films and events to leave you dancing in the aisles. In addition to its gala and competitive sections, the Festival's sections are: Love, Debate, Dare, Laugh, Thrill, Cult, Journey, Sonic, Family and Experimenta.
The 58th BFI London Film Festival in partnership with American Express runs from Wednesday 8 October-Sunday 19 October. The full programme for the Festival will be announced on Wednesday 3 September when the full Sonic programme will be revealed.