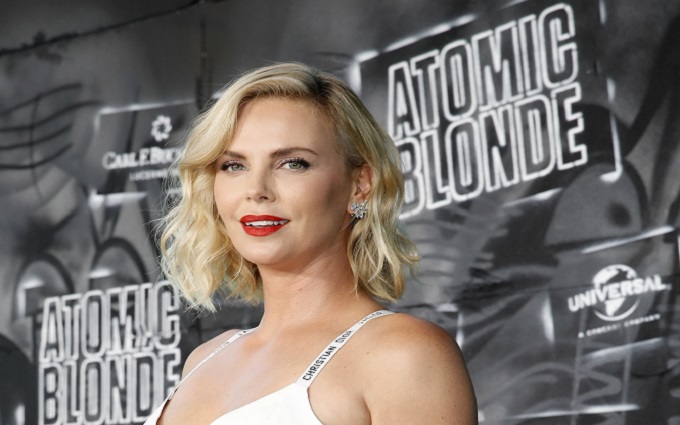 Last night's premiere  of  Atomic Blonde saw  the  red  carpet  rolled  out  at  the theater in Potsdamer Platz, Berlin. Among the stars in attendance was  leading  actress Charlize Theron & villainous Swiss actor Daniel Bernhardt alongside Director David Leitch. Filmmaker Leitch has fast established his mastery of the action genre with instant cult classic John Wick and its recent sequel. The new film finds Charlize Theron blitzing her way through cold war era Berlin, making the setting for the world premiere highly appropriate. Check out a gallery of pictures below from the red carpet courtesy of luxury watch brand Carl F Burcherer.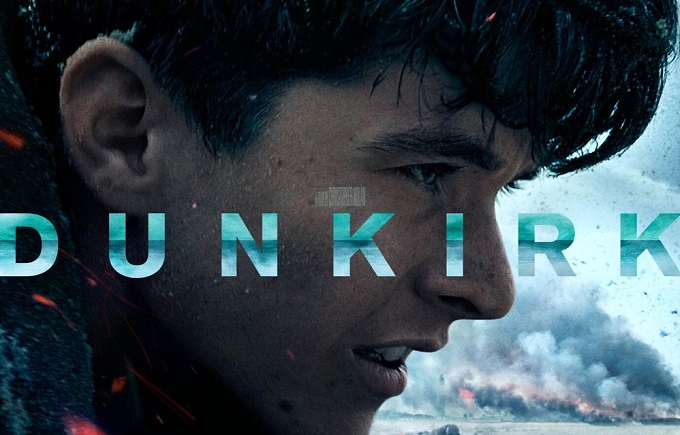 WATCH THE WORLD PREMIERE OF DUNKIRK LIVE RIGHT HERE TONIGHT FROM 6PM…
Stars including Harry Styles, Cilian Murphy, Tom Hardy and Jack Lowden will be in attendance. Prince Harry will also be in attendance with Contact, a military mental health collaboration.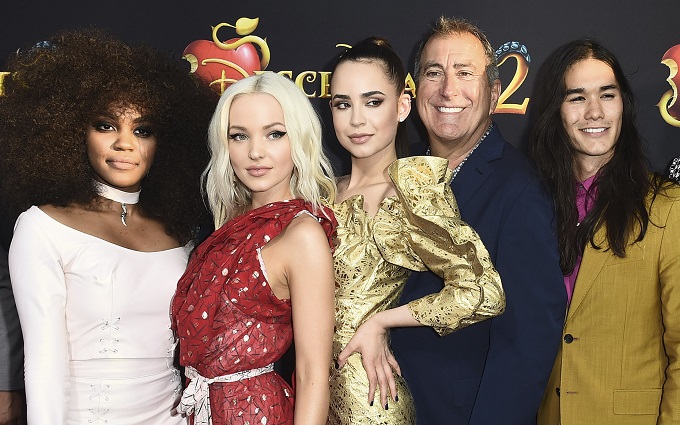 Much anticipated Disney sequel Descendants 2 has it's world premiere red carpet yesterday evening in LA at the Arclight Hollywood. Talent attending included stars Dove Cameron, Sofia Carson, Booboo Stewart, Cameron Boyce, China Anne McClain and Dylan Playfair
Premiering in the UK in Autumn 2017 on Disney Channel and DisneyLife, Descendants 2 is set to be another tween phenomenon as the villain kids embark on another action-adventure filled with catchy song and dance numbers. Full official synopsis below…
The story deepens in the music-driven sequel as the teenage sons and daughters of Disney's most infamous villains – Mal (Dove Cameron), Evie (Sofia Carson), Carlos (Cameron Boyce) and Jay (Booboo Stewart) — try to find their place in idyllic Auradon. When the pressure to be royally perfect becomes too much for Mal, she returns to her rotten roots on the Isle of the Lost where her archenemy Uma (China Anne McClain), the daughter of Ursula, has taken her spot as self-proclaimed queen of the run-down town, along with her henchman Captain Hook's son Harry (Scottish actor, Thomas Doherty) and Gaston's son Gil (Dylan Playfair).
In the meantime check out a massive gallery of red carpet pictures below: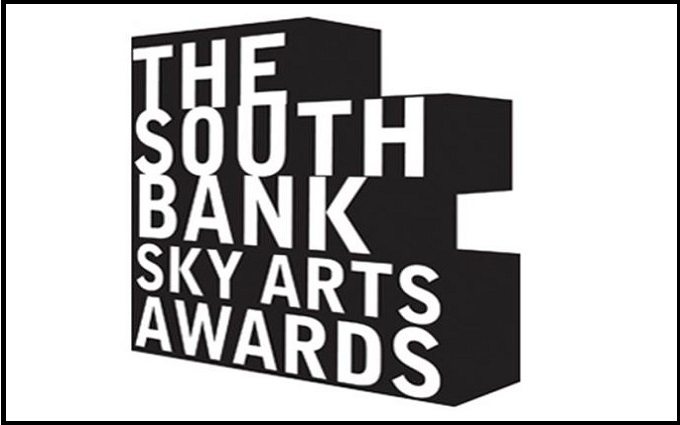 The South Bank Sky Arts Awards Winners 2017 were announced over the weekend and Red Carpet News TV spoke to winners and VIP guests on the red carpet and backstage at the savoy hotel in London . Check out the full winners list below and  exclusive video interviews too.
Classical Music
Winner: Philharmonia Orchestra, Stravinsky: Myths & Rituals
Tom Coult, Spirit of the Staircase, London Sinfonietta/Martyn Brabbins
Dunedin Consort, Monteverdi Vespers, Lammermuir
FestivalComedy
Winner: Fleabag, BBC Three
Camping, Sky Atlantic
People Just Do Nothing, BBC Three
Dance
Winner: English National Ballet, Akram Khan's Giselle
Richard Alston Dance Company, An Italian in Madrid
Northern Ballet, Jane Eyre
Film
Winner: I, Daniel Blake
American Honey
Under the Shadow
Literature
Winner: The Gustav Sonata, Rose Tremain
The Return: Fathers, Sons and the Land In Between, Hisham Matar
Swing Time, Zadie Smith
Opera
Winner: Wagner: Der Ring des Nibelungen (The Ring Cycle), Opera North
4.48 Psychosis, Royal Opera House
Nothing, Glyndebourne Youth Opera
Pop Music
Winner: David Bowie, Blackstar
The 1975, I like it when you sleep, for you are so beautiful yet so unaware of it
Skepta, Konnichiwa
Theatre
Winner: Harry Potter and the Cursed Child, Palace Theatre
The Shakespeare Trilogy, Donmar at King's Cross
Yerma, Young Vic
TV Drama
Winner: Happy Valley, BBC One
National Treasure, Channel 4
The Crown, Netflix
Visual Art
Winner: Artangel, Inside: Artists and Writers in Reading Prison
John Akomfrah, Vertigo Sea
George Shaw: My Back to Nature
Times Breakthrough Nominees:
Winner: Classical -Sheku Kanneh-Mason Comedy – Kieran Hodgson Dance – Vidya Patel
Film – Lewis MacDougall Literature – Joseph Knox Opera – Natalya Romaniw
Pop Music – Sampha Theatre – Kate O'Flynn
TV Drama – Malachi Kirby Visual Art – Rachel Kneebone
Lord Andrew Lloyd Webber received the Outstanding Achievement recognizing lifetime contributions to the arts in Britain.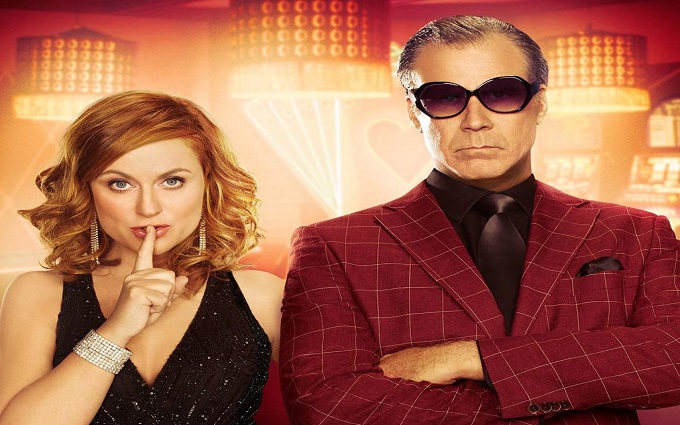 The Plot
When their college bound daughter misses out on a much needed scholarship a mild mannered suburban couple resorts to opening an underground casino to raise the cash they need to pay her tuition fees. But the surprising success of the venture soon finds them spiralling out of control and coming into conflict with the local authorities and genuine crime lords.
The Good
Will Ferrell and Amy Poehler are both vastly popular comic stars in their own right and they make for a well-balanced combination as the hapless couple slowly morphing from sensible suburbanites to power mad gangster impersonators. The script plays steadily into Ferrell's flare for both shouting hysterics and deluded self-confidence. Likewise Amy Poehler clearly relishes flipping between sensible housewife mode and a pot addicted pyromaniac crime lord.
Existing fans of both stars will find quite a bit to enjoy in a film that offers a fairly steady stream of increasingly silly shenanigans that combine's low brow one liners with occasional bouts of madcap action.
Jason Mantzoukas best known for countless scene stealing supporting roles works well as the film's third wheel, playing the gambling addict friend who enthusiastically steers the duo from one disaster to the next. He spars well with both Ferell and Poehler keeping things from becoming too monotonous as a mere two hander.
Though at times the film flirts with becoming a more cliché mafia parody thankfully it never quite slides too far down that painfully overdone route. The film seems self-aware enough to at least ensure it doesn't solely rely on lazy 'Casino' and 'Goodfellas' references.
The Bad
The House is fairly predictable as it treads comfortably familiar ground for its well known leads. Faint hearted audiences may find some of the films more surprisingly blood soaked set pieces makes for uncomfortable viewing. Likewise those that are usually left unamused by Ferrell's trademark hysterics won't find anything to change their mind in this performance. It lacks the quotable genius of Ferrell's more memorable work and the film largely blends instantly into his increasingly generic back catalogue. Honestly the film's characters and antics would perhaps have felt more at home in a straight to DVD offering or a prolonged SNL skit.
It's worth noting as is so often the case, the official trailer largely squanders most of the films funniest moments, so if you are likely to head to cinemas avoid watching this first if you can.
The Ugly Truth
The House is an easy watch and a mostly satisfying guilty pleasure. Ferrell and Poehler keep admittedly generic material watchable due to a combined charisma and earnest enthusiasm.
Review by Russell Nelson