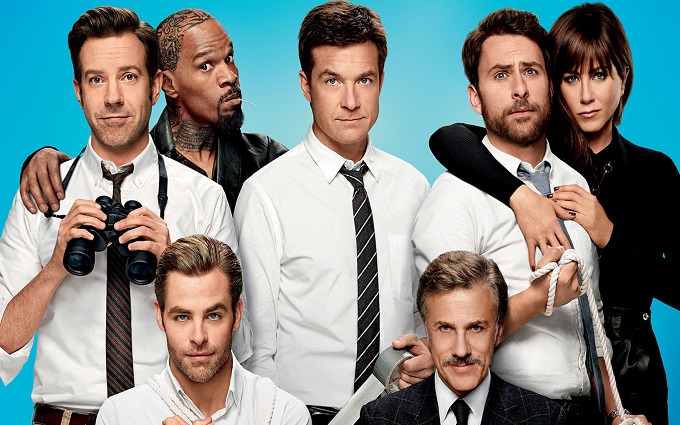 The Plot
Jason Bateman, Charlie Day and Jason Sudekis return as the hapless trio with another plan to deal with their unpleasant upper management. After deciding to launch their own business, Nick Kurt and Dale are soon double crossed by ruthless businessman Bert Hanson (Christoph Waltz), prompting the boys to try their hand at kidnapping to get their payback.
The Good
After becoming such a huge hit in 2011, it was inevitable that Horrible Bosses would get a sequel. Three years later, the boys are back, along with some help from their previous targets. Instead of murder though, Nick, Kurt and Dale have turned to the less harmful threat of kidnapping (or 'kidnaping' as Kurt spells it). But make no mistake, Horrible Bosses 2 is definitely bigger than it's predecessor. With Chris Pine and Christoph Waltz joining the cast as father/son business partners as well as appearances from Jennifer Aniston's raunchy sex addicted dentist, Kevin Spacey's (now incarcerated) easily angered Dave Harken and Jamie Foxx's cool, calm and collected Motherf**ker Jones.
While the target is down to one this time round, the story does seem to have grown with it's cast. Kidnapping it seems, is tougher to pull off, even with the help of the kidnapped (Pine).  The inept trio of criminal masterminds provide plenty of laughs with their successfully establish formula of bungling banter and slapstick. From awkwardly positioned shower pressure pumps, to an even more awkward car chase involving the longest train in the world, there's certainly more than enough comedy highlights throughout the films 108 minute runtime to keep fans happy.
The Bad
Though Horrible Bosses 2 introduces some interesting new ideas as well as some genuinely funny new characters, they  often have to make room for the elements which made the first instalment such a hit. Chris Pine does have plenty to do and brings gags aplenty, but Christoph Waltz feels drastically underused. It's a shame seeing as he's proved his comedic timing is good in his more serious roles (Django Unchained, Inglourious Basterds to name two) yet he isn't given much to do here. This is understandably due to the fact that fan favourites are given maximum screen time to please fans.
The return of the Jennifer Aniston's nympho sexpot and Kevin Spacey's foul mouthed bully are both welcome, but at times they threaten to overshadow the gang's new adversaries. After a certain point it begins to feel more like a reunion than an actual sequel, which is a real shame as there is enough to set up a well thought out redirection for the story before it slips into it's amusing comfort zone. .
The Ugly Truth
Horrible Bosses 2 is a satisfying comedy sequel packed with just as much fun and perhaps a bit more mayhem than the successful original. While it offers up promising new ideas and characters, it's the returning cast that inevitably steal the show.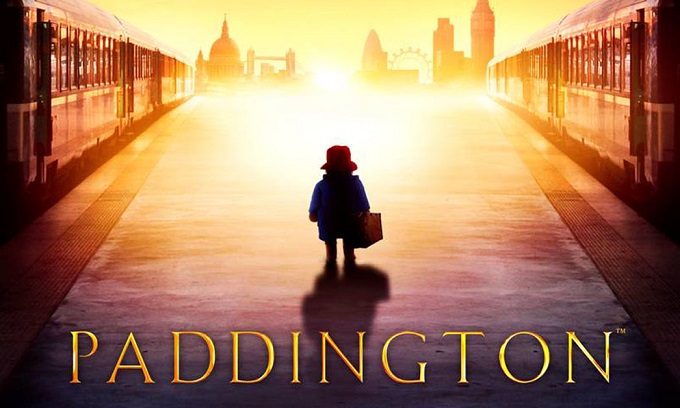 The Plot
Michael Bond's beloved bear is brought to the big screen for christmas with the help of Ben Wishaw's gentle voice (Skyfall). From dark Peru to rainy London, Paddington is on a journey to find a new home. But when an evil taxidermist (Nicole Kidman) begins hunting him down, and nothing but his natural instincts and trusty marmalade sandwich (to be used only in an emergency) to help him, it seems he may be out of his depth!
The Good
It seems incredible that it's taken so long for such an iconic character as Paddington Bear to arrive on the big screen, but what an arrival he makes. Gags aplenty and some fine british acting talent are sure to make Paddington an instant classic.
Ben Wishaw dons the red hat and duffel coat (figuratively speaking) to provide the voice of the titular grizzly ball of accidents waiting to happen. It certainly seems Wishaw was the right choice after the 'conscious uncoupling' from Colin Firth. Though we may never get the chance to see what could have been, Wishaw's younger voice fits Paddington perfectly enough that it's hard to imagine anyone else trying.
There's also an impressive line up of supporting actors including Hugh Bonneville, Sally Hawkins and Julie Walters as the Brown family, and the voices of Michael Gambon and Imelda Staunton adding to the list of CGI beariness. And it can't go unmentioned that current Doctor Who, Peter Capaldi also pops up and seems unable to keep away from telephone boxes for too long…
A simple yet extremely fun storyline keeps Paddington consistently funny and thoroughly entertaining while adding some genuinely heart warming scenes along the way. While it's not likely that we'll see it overtake this years already strong selection of children's films, it's certainly good enough to warrant more marmalade madness.
The Bad
Technically, Paddington is too frequently sweet and adorable to have anything bad to say about the film critically. However it must be noted that there are some scenes that are rather dark and seem to warrant the PG rating. Mild threat pops up more than once (one notable scene of which includes a fantastic Mission Impossible reference) which may be a bit too frightening for some younger children. Not much of a criticism, more a warning for nervous parents…
The Ugly Truth
Everyone's favourite bear is back to bring a whole new generation to his fan base. With a great cast to join him and a constant flow of laughs and charm, Paddington will surely be an instant classic. More please!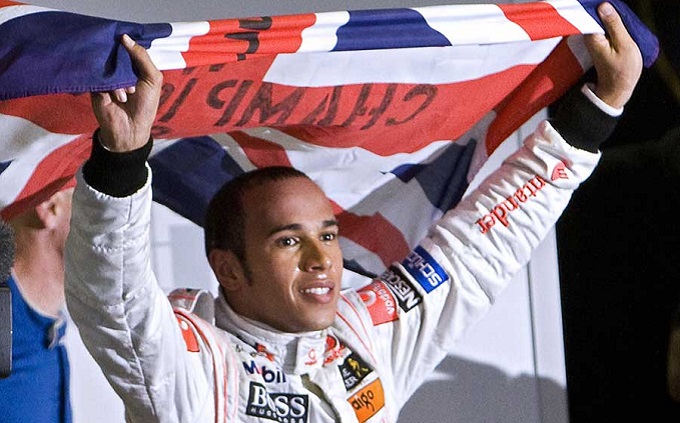 The ten contenders for the 2014 BBC Sports Personality of the Year award on 14 December have been announced, with this year's shortlist predictably featuring a mix of Olympic heroes and sporting superstars.
Rory McIlroy, Gareth Bale, gymnast Max Whitlock, swimmer Adam Peaty, skelton star Lizzy Yarnold and Formula One world champion Lewis Hamilton all made the cut. Boxer Carl Froch, dressage victor Charlotte Dujardin , athlete Jo Pavey and  Paralympic skier Kelly Gallagher with her guide Charlotte Evans are also nominated.
The public vote to determine the ultimate winner will take place by phone and online on the night, with the ceremony taking place in Glasgow.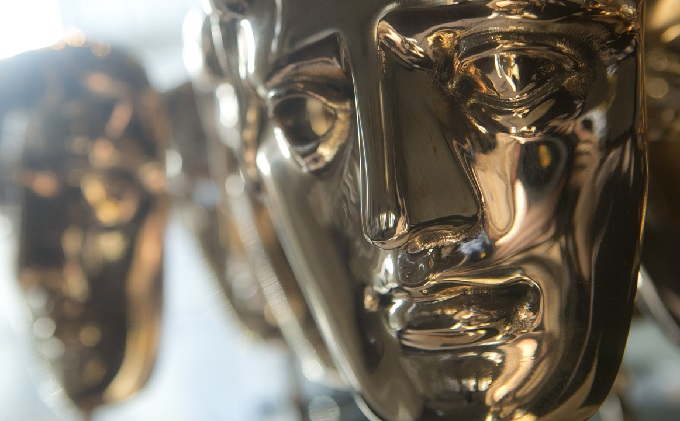 The British Academy of Film and Television Arts has announced the winners for tonight's annual British Academy Children's Awards. The ceremony was hosted by Doc Brown at the Roundhouse, London and presenters included Samantha Barks, Sharleen Spiteri, Bernard Cribbins, Myleene Klass, Emma Bunton, Jamal Edwards, James Norton, Simon Webbe, MyAnna Buring and  Malorie Blackman.
It has been a successful week for the team behind Katie Morag: after picking up a British Academy Scotland Award last Sunday; they won two BAFTAs at tonight's Children's ceremony. The first Award was in the Drama category and the second for Performer with Cherry Campbell taking home the BAFTA for her portrayal of the title role. Cherry becomes the youngest BAFTA winner ever at nine years old.
Double-act Dick & Dom - Richard McCourt & Dominic Wood - celebrated winning in the Presenter category for Absolute Genius with Dick & Dom, while another of their shows, Diddy Movies, picked up the BAFTA in the Comedy category.
Kindle Entertainment Ltd triumphed as the winners of Independent ProductionCompany of the Year and as part of the team behind Dixi, the online mystery-drama that took home the BAFTA for Interactive – Original.
For the first time, Cartoon Network won the BAFTA in the prestigious Channel of the Year category while one of its most popular shows, Adventure Time, celebrated a win for International.
The Short Form category was won for the third year in a row by CITV's Share a Story. There was a consecutive win for the Operation Ouch! team, who picked up the BAFTA for Factual. Aardman's Shaun the Sheep received a second BAFTA award for Animation.
Warner Bros.' adventure-comedy The Lego Movie fought off stiff competition from Maleficent, How to Train Your Dragon 2 and Frozen to triumph in Feature Film. TheGame category was won by Mario Kart 8, the latest instalment of the popular racing title.
Peter Firmin received the Special Award for his outstanding contribution to children's media. The esteemed illustrator and puppet-maker was presented the Award by Bernard Cribbins, and received a special introduction from Michael Palin.
The results of the BAFTA Kids' Vote were also announced at the ceremony. Over 200,000 votes were cast by seven – 14 year-olds who had their say in a nationwide poll to choose their favourite film, television programme, website and game. The winners in the four categories were: Frozen (Feature Film), Jessie (Television),Minecraft (Game) and Bin Weevils (Website).
Other winners on the night were: Disney Animated for Interactive – Adapted;Lizard Girl for Learning: Primary; Poetry: Between the Lines for Learning: Secondary;Old Jack's Boat for Pre-school Live Action; Sarah & Duck for Pre-school Animation;Junior Bake Off for Entertainment; and Debbie Moon who won the Writer category for Wolfblood.
OFFICIAL WINNERS LIST
ANIMATION sponsored by Toon Boom
SHAUN THE SHEEP Richard Starzak, Jay Grace, John Woolley – Aardman Animations/CBBC
CHANNEL OF THE YEAR
CARTOON NETWORK
COMEDY
DIDDY MOVIES 2 Steve Ryde, Dez McCarthy, Annette Williams – CBBC/CBBC
DRAMA
KATIE MORAG Production Team – Move on Up/CBeebies
ENTERTAINMENT
JUNIOR BAKE OFF Production Team – Love Productions/CBBC
FACTUAL
OPERATION OUCH! Production Team – Maverick Television/CBBC
FEATURE FILM
THE LEGO MOVIE Phil Lord, Christopher Miller, Dan Lin, Roy Lee – Warner Bros. Pictures, Village Road Show Pictures/Warner Bros. Pictures
GAME
MARIO KART 8 Development Team – Nintendo/Nintendo
INDEPENDENT PRODUCTION COMPANY OF THE YEAR
KINDLE ENTERTAINMENT LTD
INTERACTIVE: ADAPTED
DISNEY ANIMATED Development Team – Touch Press/Disney Interactive/Walt Disney Animation Studios
INTERACTIVE: ORIGINAL
DIXI Dan Berlinka, Nina Metivier, Melanie Stokes – Kindle Entertainment/Syndicut/Lucy Atkinson/CBBC Online
INTERNATIONAL
ADVENTURE TIME Pendleton Ward, Graham Falk, Nick Jennings – Cartoon Network Studios/Cartoon Network
LEARNING: PRIMARY
LIZARD GIRL Iona Sweeney, Lynsey Miller, Vivienne Franzmann – Feelgood Fiction/BBC Two
LEARNING: SECONDARY
POETRY: BETWEEN THE LINES Production Team – Somethin' Else/BBC Two
PERFORMER
CHERRY CAMPBELL Katie Morag  – CBeebies
PRESCHOOL: ANIMATION
SARAH & DUCK Tim O'Sullivan, Sarah Gomes Harris, Jamie Badminton – Karrot Entertainment/CBeebies
PRESCHOOL: LIVE ACTION
OLD JACK'S BOAT Dominic MacDonald, Tony Reed, Tom Poole – CBeebies/CBeebies
PRESENTER
RICHARD MCCOURT & DOMINIC WOOD Absolute Genius with Dick and Dom – CBBC
SHORT FORM
CITV SHARE A STORY 2013 Waldemar Werbel, Jardine Sage, Frank Mansfield – CITV/CITV 
WRITER
DEBBIE MOON Wolfblood – CBBC
BAFTA KIDS' VOTE IN 2014
FILM - FROZEN (PG)     Walt Disney Pictures
GAME - MINECRAFT      Mojang
TELEVISION - JESSIE      Disney Channel
WEBSITE - BIN WEEVILS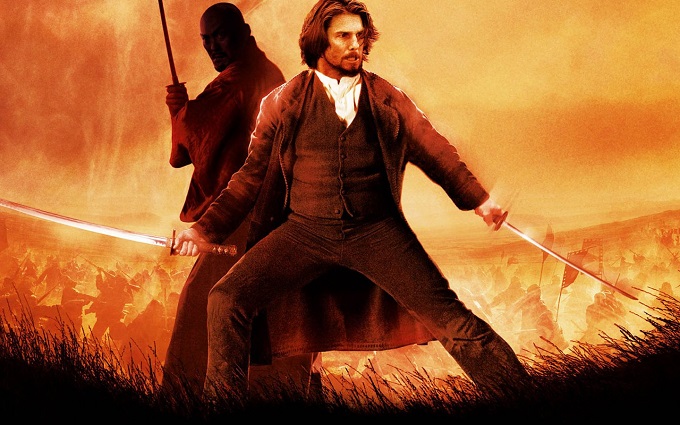 Summit Entertainment are reportedly interested in approaching Tom Cruise for a major role in their long planned Highlander reboot. Cruise is thought to be on the studios wishlist for the part of Juan Sánchez Villa-Lobos Ramírez, played in the original series by Sean Connery. Ramirez is the mentor of the film's hero, schooling him in both deadly swordplay and the burdens of immortality.
Fans of the long running often re-imagined franchise should be cautious about the news though as it's unclear if Cruise is even willing to consider the role. The departure of previously attached star Ryan Reynolds does not bode well on that front. The project remains without either a director or leading man, making it pretty unlikely that Cruise would risk his already questionable box office success by gambling on the troubled remake.
Though the franchise has a cult following in truth many believe the original film should probably have stuck to it's own iconic catchphrase "There can be only one!".