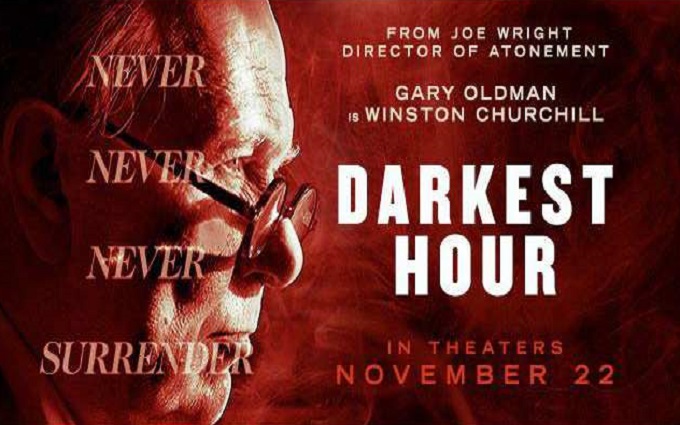 The Plot
As Western Europe teeters on the brink of collapse at the start of World War 2 popular political outsider Winston Churchill becomes the new British prime minister. During Britain's darkest days Churchill must not only find a way to win over a reluctant political establishment but more importantly avoid total military destruction and inevitable Nazi invasion.
The Good
Gary Oldman reconfirms his long held status as one of the most versatile and compelling character actors with a performance that outshines even his elaborate physical transformation. Thanks to some flawless makeup and prosthetics wizardry Oldman is physically unrecognisable, literally becoming the iconic British leader. However what's most impressive is how even underneath copious layers of makeup and bodysuits Oldman is able to deliver a subtle portrayal that goes well beyond Churchill's jowl shaking oratorical skills.
Around Oldman director Joe Wright has assembled a fine cast of character actors who breathe further life into the tense political landscape of Britain on the brink in 1940. Ben Mendelsohn deserves special note for his portrayal of King George VI, a daunting prospect in the wake of Colin Firths Oscar winning version.
Director Joe Wright manages to create a sense of momentum and carefully crafts the full weight of historic significance resting on Churchill and Britain's shoulders during these most perilous moment sin world history. Much like recent crowd pleasers Dunkirk and Their Finest, Darkest Hour is innately imbued with a swell of pride that lingers still today from the immeasurable bravery and idealism demonstrated by a small island nation that stood utterly alone against evil.
The Bad
Anyone with even a most basic grasp of 20th century history already knows the ultimate outcome of the Second World War and Churchill's personal destiny as one of the most iconic leaders in modern history. In particular Christopher Nolan's recent blockbuster reminder of the miraculous Dunkirk evacuation is also still overly fresh in people's minds. The inevitability of Churchill's success and Britain's military survival essentially robs the film of much of the dramatic suspense it seeks to create.
Winston Churchill is one of the most visual and vocally distinctive figures of the 20th century, consequentially he has been immortalised in film and television by countless actors already including most recent efforts by Brian Cox and The Crown's John Lithgow. Unfortunately this leave Oldman with little room left for fresh discovery. At this point the highest compliment possible for the capable Oldman is that he manages to avoid slipping into flamboyant caricature.
In truth Churchill has been so frequently idolised and scrutinised by books, television and film that it is now simply impossible for this film to create any genuine sense of discovery or fresh insight. Oldman's portrayal of Churchill is restrained and nuanced but always identifiably familiar. More critical or exaggerated versions of Churchill that have appeared on screen at least had the excitement of controversy or cartoonish fun to offer.
The Ugly Truth
Gary Oldman's physically transformative performance and a splash of patriotic pride manages to make some overly familiar historic material feel once more compelling if not exactly original or surprising.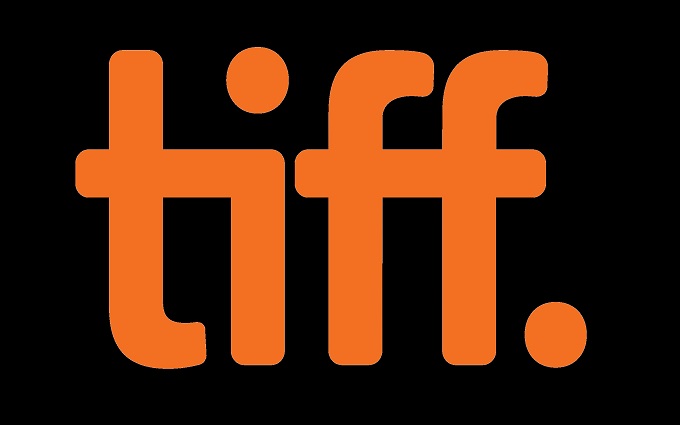 The Toronto International Film Festival announced its award winners at the closing ceremony at TIFF Bell Lightbox today, hosted by Piers Handling, CEO and Director of TIFF, and Cameron Bailey, Artistic Director of TIFF. To watch the presentation, visit tiff.net/ceremony. The 42nd Festival wraps up this evening.
The short film awards below were selected by a jury comprised of Marit van den Elshout, Head of CineMart at the International Film Festival Rotterdam; award-winning filmmaker Johnny Ma (Old Stone); and Cannes 2017 Art Cinema Award winner Chloé Zhao (The Rider).
IWC SHORT CUTS AWARD FOR BEST CANADIAN SHORT FILM
The IWC Short Cuts Award for Best Canadian Short Film goes to Marc-Antoine Lemire's Pre-Drink. The jury remarked the film "is a monumental yet intimate portrayal of a woman in transition. Lead by the towering performances of the film's two actors, both of who are worthy of receiving their own awards. The jury were especially taken by the leading actress who gives one of the best performances we saw in the Short Cuts programmes. The 2017 Short Cuts jury honors Pre-Drink for Best Canadian short film."
The award offers a $10,000 cash prize, made possible by IWC Schaffhausen.
IWC SHORT CUTS AWARD FOR BEST SHORT FILM
The IWC Short Cuts Award for Best Short Film goes to Niki Lindroth von Bahr's The Burden (Min Börda). The jury remarked, "Whimsical but tragic, imaginative and just plain weird, this is exactly what one can expect from a Scandinavian musical with fish in bath robes singing out their existentialist crisis. This is a film that stands out in this program and any film program it will ever be part of." The award offers a $10,000 cash prize made possible by IWC Schaffhausen.
The jury gave honourable mentions to Matthew Rankin's The Tesla World Light (Tesla: Lumière Mondiale) and Qiu Yang's Xiao Cheng Er Yue (A Gentle Night).
The Canadian awards below were selected by a jury comprised of Mark Adams, Artistic Director of the Edinburgh International Film Festival; Canadian documentarian and Hillman Prize winner Min Sook Lee (Migrant Dreams); and artist and filmmaker Ella Cooper, who is also the founder of Black Women Film! Canada.
CITY OF TORONTO AWARD FOR BEST CANADIAN FIRST FEATURE FILM
The City of Toronto Award for Best Canadian First Feature Film goes to Wayne Wapeemukwa's Luk' Luk'l. The jury remarked, "The award goes to a striking debut film that disrupts borders – of form and content and suggests new cinematic territories.This beautifully realized film offers a unique Canadian perspective, made with real compassion, insight and remarkable characters from Vancouver's East Side." This award carries a cash prize of $15,000, made possible by the City of Toronto.
The jury gave honourable mention to Sadaf Foroughi's Ava.
CANADA GOOSE AWARD FOR BEST CANADIAN FEATURE FILM
The Canada Goose Award for Best Canadian Feature Film goes to Robin Aubert's Les Affamés. The jury remarked, "This year the Canada Goose Award for Best Canadian Feature Film goes to a hybrid art-house film that proved to be something of a revelation. Wonderfully scripted and perfectly cast, this film managed the rare feat of featuring genuinely interesting and well-rounded characters; surprising dramatic and comedic moments with well thought-out multi-generational female roles (who were totally badass, I might add) while also dealing with poignant and contemporary issues, set against a striking rural backdrop and hundreds of 'ravenous' zombies."
This award carries a cash prize of $30,000 and a custom award, sponsored by Canada Goose.
The jury gave honourable mention to Simon Lavoie's The Little Girl Who Was Too Fond of Matches (La petite fille qui aimait trop les allumettes).
THE PRIZES OF THE INTERNATIONAL FEDERATION OF FILM CRITICS (FIPRESCI PRIZES)
The Festival welcomed an international FIPRESCI jury for the 26th year. The jury members comprised of jury president Jonathan Rosenbaum (USA), Robert Daudelin (Canada), Martin Horyna (Czech Republic), Ivonete Pinto (Brazil), Marietta Steinhart (Austria), and Jim Slotek (Canada).
Prize of the International Federation of Film Critics (FIPRESCI) for the Discovery programme is awarded to Sadaf Foroughi for Ava.
Prize of the International Federation of Film Critics (FIPRESCI) for Special Presentations is awarded to Manuel Martín Cuenca for The Motive (El Autor).
NETPAC AWARD
As selected by a jury from the Network for the Promotion of Asian Pacific Cinema for the sixth consecutive year, the NETPAC Award for World or International Asian Film Premiere goes to Huang Hsin-Yao's The Great Buddha+.
Jury members include jury chairperson Rashmi Doraiswamy (India), Jian Hao (China), and Savine Wong (Canada). The jury remarked, "The NETPAC Jury awards The Great Buddha+ for depicting the interface between the haves and have-nots, with black humor and style, innovating with noir in representing the social reality of Taiwan today."
TORONTO PLATFORM PRIZE PRESENTED BY AIR FRANCE
This is the third year for Platform, the Festival's juried programme that champions directors' cinema from around the world. The Festival welcomed an international jury comprised of award-winning filmmakers Chen Kaige, Małgorzata  Szumowska, and Wim Wenders who unanimously awarded the Toronto Platform Prize, presented by Air France, to Warwick Thornton's Sweet Country.
"This is a spiritual epic taking place in 1929 in Australia's Northern Territory," said the jury in a statement.  "It is a great saga of human fate, and its themes of race and struggle for survival are handled in such a simple, rich, unpretentious and touching way, that it became for us a deeply emotional metaphor for our common fight for dignity.
Speaking about their deliberations, the jury added: "We saw 12 films from all over the world that took us into very different universes of the soul and to extremely different places on our planet. We were thankful to be able to see these films and we very much appreciated that actually exactly half of them were made by women. TIFF is leading the way, we feel."
"As we only had one award to give, we had to be quite radical. We also limited ourselves to only one special mention, even if other films might have imposed themselves for best acting, writing or directing."
Awarding a special mention to Clio Barnard's Dark River, the jury said: "This film, deeply rooted in the Yorkshire countryside, convinced us, as its characters and actors, its photography, its story and its sense of place were all so much ONE, so utterly believable and controlled, that we were totally taken by it."
The Toronto Platform Prize offers a custom award and a $25,000 cash prize, made possible by Air France.
New this year, the Festival presents a free screening of Toronto Platform Prize winner Sweet Country at TIFF Bell Lightbox at 8:30 pm on September 17. Tickets will be available on a first-come, first-served basis beginning at 6:30pm.
GROLSCH PEOPLE'S CHOICE AWARDS
This year marked the 40th year that Toronto audiences were able to cast a ballot for their favourite Festival film for the Grolsch People's Choice Award. This year's award goes to Martin McDonagh for Three Billboards Outside Ebbing, Missouri. The award offers a $15,000 cash prize and custom award, sponsored by Grolsch. The second runner-up is Luca Guadagnino's Call Me By Your Name. The first runner-up is Craig Gillespie's I, Tonya.
The Grolsch People's Choice Midnight Madness Award goes to Joseph Kahn's Bodied. The second runner-up is Craig Zahler's Brawl in Cell Block 99. The first runner-up is James Franco's The Disaster Artist.
The Grolsch People's Choice Documentary Award goes to Agnès Varda and JR's Faces Places. The second runner-up is Morgan Spurlock's Super Size Me 2: Holy Chicken! The first runner-up is Long Time Running directed by Jennifer Baichwal and Nicholas De Pencier.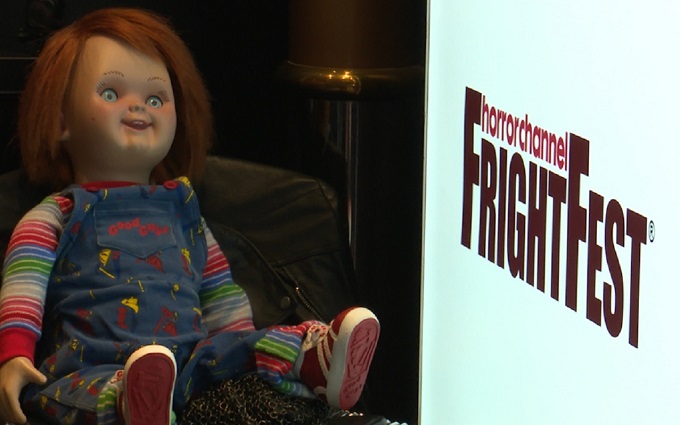 This year's FrightFest Horror Film festival opened in Leicester Square with the premiere for Cult Of Chucky the latest instalment in the long running cult horror franchise. Director Don Mancini and stars Fiona Dourif & Jennifer Tilly met excited hordes of fans and spoke to Red Carpet News. Check out the interviews below
The Opening night also saw director Tom Paton and stars Tatjana Nardone & Mike Beckingham premiere vampire horror Redwood. Check out opening night more interviews below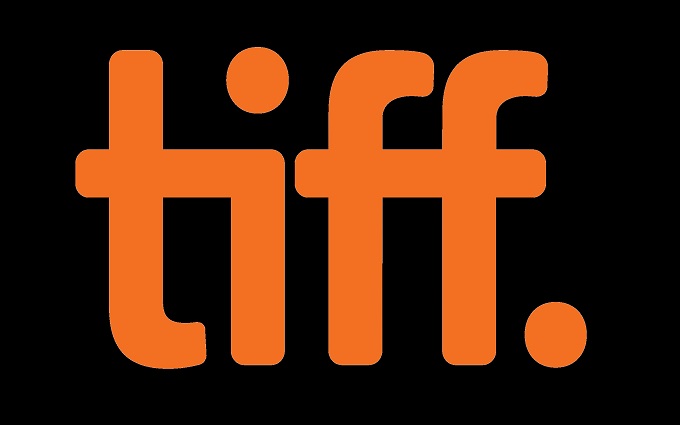 The Toronto International Film Festival proudly announces the World Premiere of the documentary Gaga: Five Foot Two, a rare, revealing snapshot of a music icon that delves into duality of the raucously public Lady Gaga and the offstage woman that is, Stefani Joanne Germanotta.
In the documentary, Lady Gaga offers a vulnerable look at her life during one of the most pivotal periods in her career yet. Directed by Emmy®-nominated filmmaker Chris Moukarbel (Banksy Does New York, Me at the Zoo), the film is shot in the style of cinema verité, giving viewers unfiltered, behind-the-scenes access as Gaga spends time with close friends and family members, records and releases her 2016 album Joanne and, deals with personal struggles.
Moukarbel's compelling portrait captures Lady Gaga's life over an eight-month period. On top of professional triumphs, viewers will see her cope with intense emotional and physical pain. Other moments reflect more ordinary aspects of her life, whether it's attending a family christening, visiting her grandmother or cooking and playing with her dogs at home. The film may help viewers understand how all of these experiences contribute to Gaga's art – and how, in just a few years, the 5-foot-2 performer has become such a relatable and beloved figure worldwide.
TIFF Artistic Director Cameron Bailey said
"Moukarbel's documentary offers an unprecedented look at Lady Gaga in full creative mode: the ideas, the emotion, the sheer work it takes to do what she does. We're thrilled to be bringing this film to audiences in Toronto, and even more excited that Lady Gaga will follow the screening with a performance. This one is for all her fans, Little Monsters, and movie lovers alike, who want to share in this once-in-a-lifetime experience."
Director Chris Moukarbel said
"I had a rare opportunity to create a portrait of an artist with such an open heart and mind. I feel really lucky that Gaga trusted me and my vision."
The Netflix original documentary is directed by Chris Moukarbel and produced by Heather Parry for Live Nation Productions, Bobby Campbell for Mermaid Films, and Moukarbel. Gaga: Five Foot Two is Executive Produced by Michael Rapino, Kim Ray, Lisa Nishimura, and Benjamin Cotner.
The 42nd Toronto International Film Festival runs from September 7 to 17, 2017. Gaga: Five Foot Two will screen at the Princess of Wales Theatre on Friday, September 8.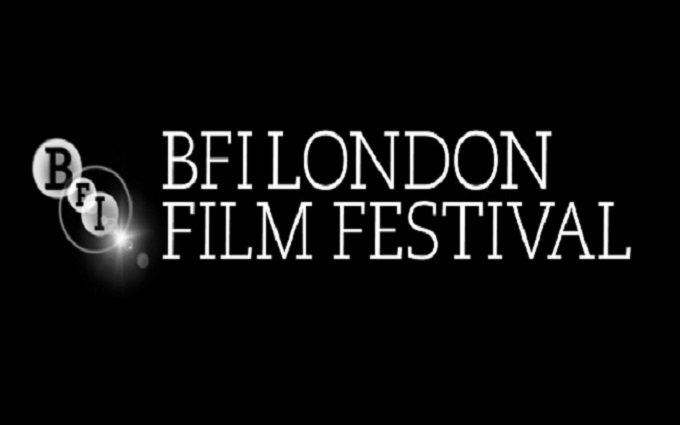 The 61st BFI London Film Festival in partnership with American Express is delighted to announce that this year's Closing Night gala will be Martin McDonagh's THREE BILLBOARDS OUTSIDE EBBING, MISSOURI. The film will receive its UK premiere on Sunday 15 October at the Odeon Leicester Square and acclaimed screenwriter, director and playwright McDonagh is expected to attend along with Frances McDormand, Sam Rockwell and other filmmakers and cast.
THREE BILLBOARDS OUTSIDE EBBING, MISSOURI is a darkly comic drama from Academy Award winner Martin McDonagh. After months have passed without a culprit in her daughter's murder case, Mildred Hayes (Academy Award winner Frances McDormand) makes a bold move, painting three signs leading into her town with a controversial message directed at William Willoughby (Academy Award nominee Woody Harrelson), the town's revered chief of police. When his second-in-command Officer Dixon (Sam Rockwell), an immature mother's boy with a penchant for violence, gets involved, the battle between Mildred and Ebbing's law enforcement is only exacerbated.
Written and directed by Academy Award winning director Martin McDonagh, THREE BILLBOARDS OUTSIDE EBBING, MISSOURI stars Frances McDormand, Woody Harrelson, Sam Rockwell, Abbie Cornish, Lucas Hedges, Zeljko Ivanek, Caleb Landry Jones, Clarke Peters, Samara Weaving with John Hawkes and Peter Dinklage.
BFI London Film Festival Director, Clare Stewart says:
"We are thrilled to be closing the 61st BFI London Film Festival with Martin McDonagh's THREE BILLBOARDS OUTSIDE EBBING, MISSOURI. By turns riotously funny and deeply sobering, this all-too-relevant film confronts division and conflict in small-town America and is driven by a blistering performance from Frances McDormand."
 THREE BILLBOARDS OUTSIDE EBBING, MISSOURI Director Martin McDonagh says:
"I'm excited to bring this film back to my home town for its UK premiere. I'm more than proud of it and if there are any fans of In Bruges still out there, I don't think they'll be disappointed."
Twentieth Century Fox will release the film across the UK and Ireland on 12 January, 2018.
The 61st BFI London Film Festival in partnership with American Express takes place from Wednesday 4 October-Sunday 15 October 2017. The full Festival programme will be announced on Thursday 31 August 2017.