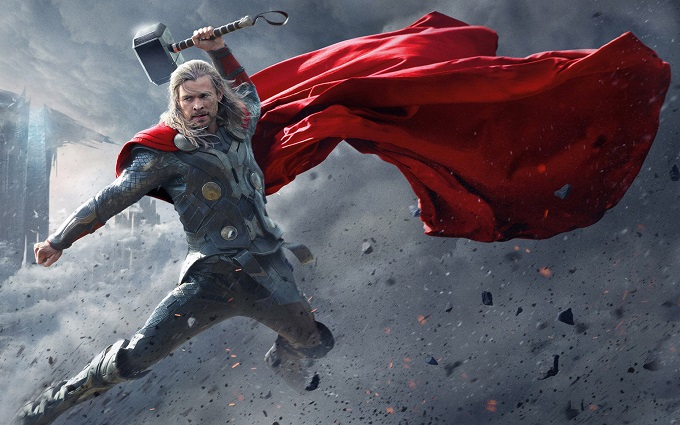 Marvel has reportedly hired Taika Waititi to direct Thor sequel Thor Ragnarok. Taika is the little known New Zealander behind cooky comedy Eagle vs Shark and vampire mockumentary What We Do In The Shadows. He's also responsible for breaking records in his native New Zealand with his comedy drama Boy.
In front of the camera he played Hal Jordan's best friend opposite Ryan Reynolds in the somewhat disastrous Green Lantern movie. Marvel will be hoping that he at least learnt from his DC experience how not to mess up a special effects driven superhero blockbuster.
The news follows the recent Marvel trend of appointing lesser known talents in favour of more established and expensive directors. It's ether motivated by an inspiring commitment to new talent or a desire to ensure that directors follow the well honed Marvel formula.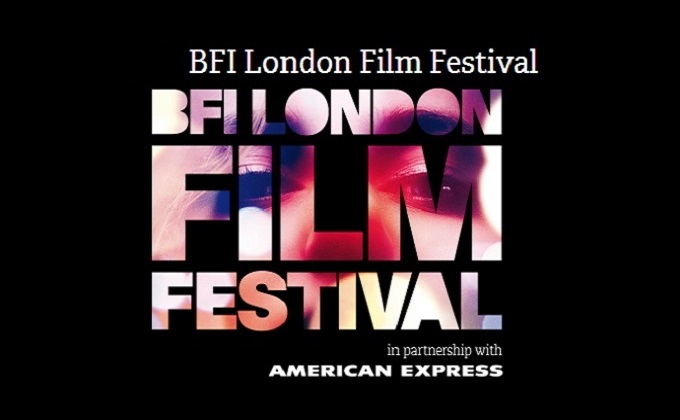 The 59th BFI London Film Festival in partnership with American Express has announced the international stars and filmmakers attending this years' Festival. Updated and confirmed line-ups for gala presentations are:
SUFRAGETTE: Anne-Marie Duff, Ben Whishaw, Romola Garai, Samuel West and writer Abi Morgan join Carey Mulligan, Helena Bonham-Carter, Meryl Streep, Sarah Gavron.
STEVE JOBS: Jeff Daniels, Michael Stuhlbarg, Katherine Waterston and writer Aaron Sorkin join Michael Fassbender, Kate Winslet, Danny Boyle.
HIGH-RISE: Luke Evans, Sienna Miller, Elisabeth Moss, James Purefoy, Peter Ferdinando, Sienna Guillory, Enzo Cilenti, Augustus Prew, Stacy Martin join Tom Hiddleston, Ben Wheatley.
CAROL: writer Phyllis Nagy joins Cate Blanchett, Rooney Mara, Todd Haynes.
TRUMBO: John Goodman joins Bryan Cranston, Helen Mirren.
BLACK MASS: Benedict Cumberbatch, Scott Cooper.
BROOKLYN: Saoirse Ronan, John Crowley, Nick Hornby, Colm Toíbín.
THE LADY IN THE VAN: Maggie Smith, Alex Jennings, Nicholas Hytner, Alan Bennett.
A BIGGER SPLASH: Luca Guadagnino.
THE LOBSTER: Colin Farrell, Rachel Weisz, Yorgos Lanthimos
THE PROGRAM: Chris O'Dowd, Ben Foster, Stephen Frears
BRAND A SECOND COMING: Ondi Timoner
BEEBA BOYS: Gulshan Grover joins Randeep Hooda, Deepa Mehta
BONE TOMAHAWK: S. Craig Zahler
THE IDOL: Mohammed Assaf joins Hany Abu-Assad
THE FORBIDDEN ROOM: Guy Maddin
HE NAMED ME MALALA: Davis Guggenheim
TRUTH: Cate Blanchett and James Vanderbilt.
Filmmakers and actors supporting their work in Official Competition for Best Film include:
11 MINUTES – dir. Jerzy Skolimowski
BEASTS OF NO NATION – dir. Cary Fukunaga, Uzodinma Iweala
CEMETERY OF SPLENDOUR (RAK TI KHON KAEN) – dir. Apitchatpong Weerasethakul
CHEVALIER – dir. Athina Rachel Tsangari
THE DAUGHTER – dir. Simon Stone
DESIERTO – dir. Jonás Cuarón
EVOLUTION – dir. Lucile Hadžihalilović
OFFICE – dir. Johnnie To, act./wri./prod. Sylvia Chang
ROOM – dir. Lenny Abrahamson, act. Brie Larson
SON OF SAUL (SAUL FIA) – dir. Lázló Nemes, act. Levente Molnár
SUNSET SONG – dir. Terence Davies, act. Agyness Deyn
TANGERINE – dir. Sean Baker; act. Mya Taylor
VERY BIG SHOT – dir. Mir-Jean Bou Chaaya
Filmmakers and actors supporting their work in First Feature Competition for the Sutherland Award include:
3000 NIGHTS – dir. Mai Masri, act. Mayisa Abd El Hadi
BANG GANG (A MODERN LOVE STORY) – (BANG GANG (UNE HISTOIRE D'AMOUR MODERNE) – dir. Eva Husson, act. Finnegan Oldfield
THE HERE AFTER (EFTERSKALV) – dir. Magnus von Horn
KRISHA – dir. Trey Edward Shults
LAMB – dir. Yared Zeleke
LIGHT YEARS – dir. Esther May Campbell
PARTISAN – dir. Ariel Kleiman
PAULA – dir. Eugenio Canevari, act. Denise Labbate
TANNA – dir. Bentley Dean
THE WAIT – dir. Piero Messina
WEDDING DOLL – dir. Nitzan Gilady
THE WITCH – dir. Robert Eggers
Directors supporting their work in Documentary Competition for the Grierson Award include:
(BE)LONGING (VOLTA À TERRA) – dir. João Pedro Plácido
CENSORED VOICES – dir. Mor Loushy
THE FEAR OF 13 – dir. David Sington
FRAME BY FRAME – dir. Alexandria Bombach and Mo Scarpelli
JIA ZHANGKE, A GUY FROM FENYANG (JIA ZHANGKE, UM HOMEM DE FENYANG) – dir. Walter Salles, subj. Jia Zhangkee
MR. GAGA – dir. Tomer Heymann
THE PEARL BUTTON – dir. Patricio Guzman
PUBLIC HOUSE – dir. Sarah Turner
SHERPA – dir. Jennifer Peedom
SOMETHING BETTER TO COME – dir. Hanna Polak
Directors supporting their work in the Short Film Award include:
EDMOND – Nina Gantz
LILI – An van Dienderen
MOTHER(S) – Maïmouna Doucouré
OPERATOR – Caroline Bartleet
OVER – Jörn Threlfall
RED MOON RISING – Vivienne Dick
Further actors and filmmakers presenting their work at the Festival include: 35MM: THE QUAYS MEET CHRISTOPHER NOLAN: Christopher Nolan, Stephen Quay, Timothy Quay; AFERIM!: Radu Jude; THE AMERICAN EPIC SESSIONS: Bernard MacMahon, Bettye Lavette; ASSASSINATION: Dong-hoon Choi; BLOOD OF MY BLOOD: Piergiorgio Bellocchio; BURN BURN BURN: Chanya Button, Laura Carmichael, Jack Farthing, Chloe Pirrie; CELESTIAL CAMEL: Jury Feting; CHEMSEX: William Fairman, Max Gogarty; CLOSET MONSTER: Stephen Dunn; THE CLUB: Pablo  Larraín; COUPLE IN A HOLE: Kate Dickie, Tom  Geens; COWBOYS: Thomas Bidegain; DEPARTURE: Andrew Steggall; DHEEPAN: Jacques Audiard, DON'T GROW UP: Thierry Poiraud; ELEPHANT DAYS: James Caddick, James Cronin, Orlando Weeks;  FIFTY: Biyi Bandele; FROM AFAR: Lorenzo Vigas; GREEN ROOM: Jeremy Saulnier; HEART OF A DOG: Laurie Anderson; I AM BELFAST: Mark Cousins; THE INVITATION: Karyn Kusama; IXCANUL (VOLCANO): Jayro Bustamante;  LISTEN TO ME MARLON: Stevan Riley; THE MEMORY OF JUSTICE: Marcel Ophuls; MOUNTAINS MAY DEPART: Jia Zhangke, Zhao Tao; MURMER OF THE HEARTS: Sylvia Chang; MY GOLDEN DAYS: Arnaud Desplechin; MY SCIENTOLOGY MOVIE: John Dower, Louis Theroux; MY NAZI LEGACY: David Evans, Phillipe  Sands; NICOLA CONSTANTINO: THE ARTEFACTA: Nicola Costantino , Natalie Cristiani; THE ONES BELOW: David Farr; OUR LITTLE SISTER: Hirokazu Kore-Eda; QUEEN OF EARTH: Alex Ross Perry; RATTER: Branden Kramer; REMAINDER: Omer Fast; REMEMBER: Atom Egoyan; SEMBENE!: Samba Gadjigo; THE  SKY TREMBLES AND THE EARTH IS AFRAID AND THE TWO EYES ARE NOT BROTHERS: Ben Rivers; THE SURVIVALIST: Stephen Fingleton; A TALE OF THREE CITIES: Mabel Cheung, Alex Law; TAKE ME TO THE RIVER: Matt Sobel; (T)ERROR: David Felix Sutcliffe;  THEY WILL HAVE TO KILL US FIRST: Johanna Schwartz; TRUMAN: Cesc Gay; VALLEY OF LOVE: Guillaume  Nicloux; VICTORIA: Sebastian Schipper; WAVE VS. SHORE: Martin Štrba; WHAT WE BECOME: Troels Lyby; THE WAVE: Roar Uthaug and YOUTH: Paolo Sorrentino.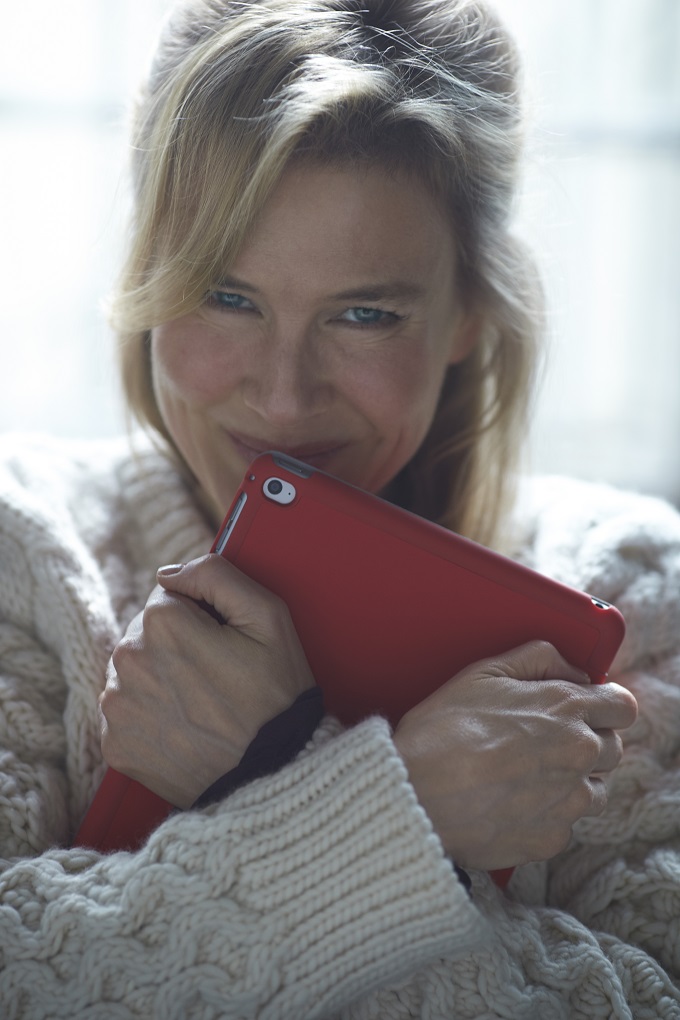 This is the official first image of Renee Zellweger in character as Bridget Jones for Bridget Jones's Baby, the third film in the series based on Helen Fielding's hapless heroine.
Director Sharon Maguire returns to the franchise after being responsible for the far superior first effort, before the sequel's somewhat ill advised trip to the Edge of Reason.  The plot of the new film remains undisclosed as it has already been confirmed that the film will not in fact be based on Helen Fielding's third book Bridget Jones: Mad About The Boy. The book infuriated fans by killing off Mark Darcy to leave Bridget a single mum with a toyboy boyfriend.
Colin Firth will to the considerable relief of fans reprise his role as Mark Darcy in the new film. Hugh Grant won't return as sleazy love rial Daniel Cleaver. Instead Patrick Dempsey joins the cast in an unspecified role which will likely provide the necessary romantic complications.
It remains to be seen whether or not Bridget Jones doe sin fact have a baby or just a very unhealthy love for her iPad as the teaser image implies…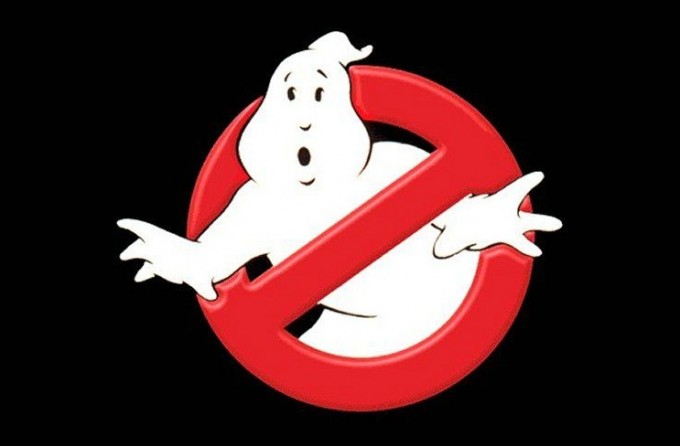 Producer Ivan Reitman and Sony are reportedly developing an animated Ghostbusters movie. Paul Feig's  live action franchise reboot starring Kristen Wiig and Melissa McCarthy is already currently in post-production, set for relase next summer.
The studio seems determined to make the most of their potentially lucrative franchise. Another live action Ghostbusters film is already in development with Captain America directing duo Joe & Anthony Russo working with writer Drew Pearce. 
It's unclear whether the new animated project would be related to Paul Feig's female lead effort, the original films or perhaps an entirely new expansion for the ever growing Ghostbusters universe.
It's already being speculated that the use of animation could be a way to allow the aging stars of the original series like Dan Aykroyd, Sigounrey Weaver and Bill Murray to reprise their younger roles more extensively. However such a scenario seems unlikely.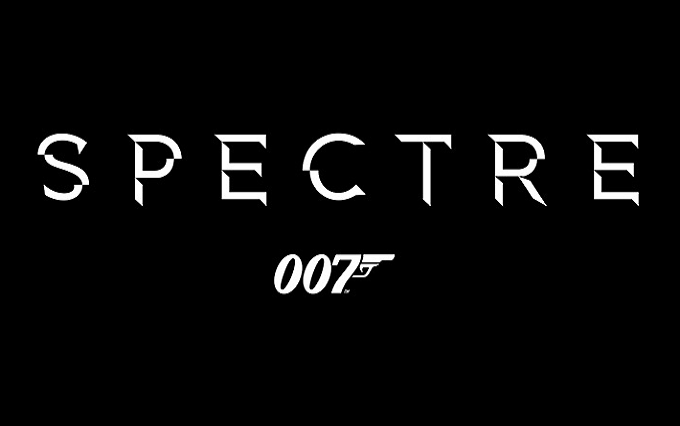 James Bond's latest adventure Spectre arrives in UK cinemas on 26th October but here's the latest and apparently final trailer released by Sony and Eon. 
Official Synopsis below as well for anyone who want's an even better idea what's going on:
A cryptic message from the past sends James Bond on a rogue mission to Mexico City and eventually Rome, where he meets Lucia Sciarra (Monica Bellucci), the beautiful and forbidden widow of an infamous criminal. Bond infiltrates a secret meeting and uncovers the existence of the sinister organisation known as SPECTRE.
Meanwhile back in London, Max Denbigh (Andrew Scott), the new head of the Centre for National Security, questions Bond's actions and challenges the relevance of MI6, led by M (Ralph Fiennes). Bond covertly enlists Moneypenny (Naomie Harris) and Q (Ben Whishaw) to help him seek out Madeleine Swann (Léa Seydoux), the daughter of his old nemesis Mr White (Jesper Christensen), who may hold the clue to untangling the web of SPECTRE. As the daughter of an assassin, she understands Bond in a way most others cannot.
As Bond ventures towards the heart of SPECTRE, he learns of a chilling connection between himself and the enemy he seeks, played by Christoph Waltz.