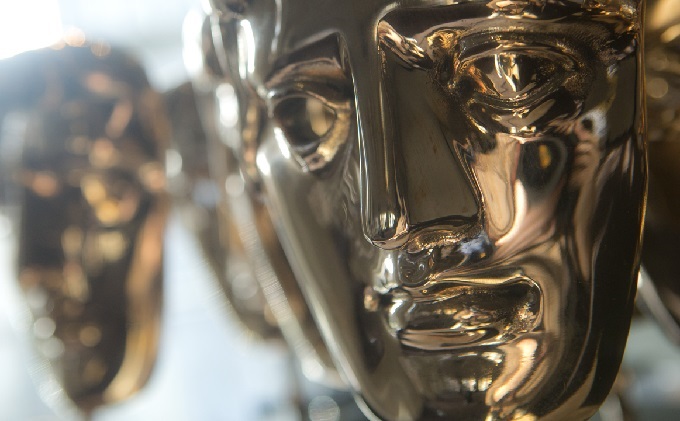 Bridge of Spies and Carol each receive nine nominations. The Revenant is nominated in eight categories. Mad Max: Fury Road has seven nominations. Brooklyn and The Martian are each nominated six times. The Big Short, The Danish Girl and Ex Machina receive five nominations. Star Wars: The Force Awakens receives four nominations.
Bridge of Spies is nominated in the following categories: Best Film, Director for Steven Spielberg, Original Screenplay, Original Music, Cinematography, Editing, Production Design and Sound. Mark Rylance is nominated for Supporting Actor.
Carol is nominated for Best Film, Director for Todd Haynes, Adapted Screenplay,Cinematography, Production Design, Costume Design and Make Up & Hair. Cate Blanchett is nominated for Leading Actress and Rooney Mara is nominated forSupporting Actress.
The Revenant receives nominations for Best Film, Director for Alejandro G. Iñárritu,Original Music, Cinematography, Editing, Make Up & Hair and Sound, whilst Leonardo DiCaprio is nominated for Leading Actor.
Mad Max: Fury Road is nominated in the following categories: Cinematography, Editing, Production Design, Costume Design, Make Up & Hair, Sound and Special Visual Effects.
Brooklyn is nominated for Outstanding British Film, Adapted Screenplay, Costume Design and Make Up & Hair, with two further nominations for Saoirse Ronan in Leading Actress and Julie Walters in Supporting Actress.
The Martian is nominated for Editing, Production Design, Sound, Special Visual Effectsand Director for Ridley Scott, with Matt Damon nominated for Leading Actor.
The Big Short receives nominations for Best Film, Director for Adam McKay, Adapted Screenplay and Editing, with Christian Bale nominated for Supporting Actor.
The Danish Girl is nominated for Outstanding British Film, Costume Design and Make Up & Hair, with Leading Actor and Leading Actress nominations for Eddie Redmayneand Alicia Vikander respectively.
Ex Machina is nominated for Outstanding British Film and Special Visual Effects, with nominations for Alex Garland in Original Screenplay and Outstanding Debut by a British Writer, Director or Producer. Alicia Vikander receives a further nomination forSupporting Actress.
Star Wars: The Force Awakens is nominated in Production Design, Sound, Original Music and Special Visual Effects. Ant-Man completes the nominations for Special Visual Effects.
Spotlight completes the Best Film nominees, with two further nominations in Supporting Actor for Mark Ruffalo and Original Screenplay. Also nominated in Supporting Actor isBenicio del Toro for Sicario, which receives two further nominations for Original Musicand Cinematography. Idris Elba completes the nominations in Supporting Actor forBeasts of No Nation.
Michael Fassbender and Kate Winslet are nominated in Leading Actor and Supporting Actress respectively for Steve Jobs, which is also nominated for Adapted Screenplay. The nominations for Leading Actor are completed by Bryan Cranston for Trumbo.
The Hateful Eight is nominated in Original Screenplay, Original Music, and Supporting Actress for Jennifer Jason Leigh. Also nominated in Leading Actress is Brie Larsonfor Room, which receives a further nomination for Adapted Screenplay. The nominees for Leading Actress are completed by Maggie Smith for The Lady in the Van.
The Animated Film nominees are Minions, Shaun the Sheep Movie and Inside Out, which also receives a nomination for Original Screenplay.
Amy receives nominations for Outstanding British Film and Documentary. Also receivingDocumentary nominations are Cartel Land, He Named Me Malala, Listen to Me Marlon and Sherpa.
45 Years and The Lobster are also nominated in the Outstanding British Film category, whilst the nominations for Costume Design are completed by Cinderella.
Theeb is nominated for Film Not in the English Language and Outstanding Debut by a British Writer, Director or Producer for Naji Abu Nowar (Writer/Director) and Rupert Lloyd (Producer). Also nominated for Film Not in the English Language are The Assassin, Force Majeure, Timbuktu and Wild Tales.
Second Coming (Debbie Tucker Green, Writer/Director), The Survivalist (Stephen Fingleton, Writer/Director) and A Syrian Love Story (Sean McAllister, Director/Producer; Elhum Shakerifar, Producer) complete the nominations forOutstanding Debut.
The British Short Animation nominees are Edmond, Manoman and Prologue. The five nominations for British Short Film are Elephant, Mining Poems or Odes, Operator, Over and Samuel-613.
The nominees for the EE Rising Star Award, announced earlier this week, are Bel Powley, Brie Larson, Dakota Johnson, John Boyega and Taron Egerton. This audience award is voted for by the British public and presented to an actress or actor who has demonstrated exceptional talent and promise.
The EE British Academy Film Awards take place on Sunday 14 February at the Royal Opera House, Covent Garden, London. The ceremony will be hosted by Stephen Fry and will be broadcast exclusively on BBC One and BBC One HD, preceded by a red carpet show on BBC Three. The ceremony is also broadcast in all major territories around the world.
–A FULL LIST OF THE NOMINATIONS IS BELOW–
BEST FILM
THE BIG SHORT Dede Gardner, Jeremy Kleiner, Brad Pitt
BRIDGE OF SPIES Kristie Macosko Krieger, Marc Platt, Steven Spielberg
CAROL Elizabeth Karlsen, Christine Vachon, Stephen Woolley
THE REVENANT Steve Golin, Alejandro G. Iñárritu, Arnon Milchan, Mary Parent, Keith Redmon
SPOTLIGHT Steve Golin, Blye Pagon Faust, Nicole Rocklin, Michael Sugar
OUTSTANDING BRITISH FILM
45 YEARS Andrew Haigh, Tristan Goligher
AMY Asif Kapadia, James Gay-Rees
BROOKLYN John Crowley, Finola Dwyer, Amanda Posey, Nick Hornby
THE DANISH GIRL Tom Hooper, Tim Bevan, Eric Fellner, Anne Harrison, Gail Mutrux, Lucinda Coxon
EX MACHINA Alex Garland, Andrew Macdonald, Allon Reich
THE LOBSTER Yorgos Lanthimos, Ceci Dempsey, Ed Guiney, Lee Magiday, Efthimis Filippou
OUTSTANDING DEBUT BY A BRITISH WRITER, DIRECTOR OR PRODUCER
ALEX GARLAND (Director) Ex Machina
DEBBIE TUCKER GREEN (Writer/Director) Second Coming
NAJI ABU NOWAR (Writer/Director) RUPERT LLOYD (Producer) Theeb
SEAN MCALLISTER (Director/Producer), ELHUM SHAKERIFAR (Producer) A Syrian Love Story
STEPHEN FINGLETON (Writer/Director) The Survivalist
FILM NOT IN THE ENGLISH LANGUAGE
THE ASSASSIN Hou Hsiao-Hsien
FORCE MAJEURE Ruben Östlund
THEEB Naji Abu Nowar, Rupert Lloyd
TIMBUKTU Abderrahmane Sissako
WILD TALES Damián Szifron
DOCUMENTARY
AMY Asif Kapadia, James Gay-Rees
CARTEL LAND Matthew Heineman, Tom Yellin
HE NAMED ME MALALA Davis Guggenheim, Walter Parkes, Laurie MacDonald
LISTEN TO ME MARLON Stevan Riley, John Battsek, George Chignell, R.J. Cutler
SHERPA Jennifer Peedom, Bridget Ikin, John Smithson
ANIMATED FILM
INSIDE OUT Pete Docter
MINIONS Pierre Coffin, Kyle Balda
SHAUN THE SHEEP MOVIE Mark Burton, Richard Starzak
DIRECTOR
THE BIG SHORT Adam McKay
BRIDGE OF SPIES Steven Spielberg
CAROL Todd Haynes
THE MARTIAN Ridley Scott
THE REVENANT Alejandro G. Iñárritu
ORIGINAL SCREENPLAY
BRIDGE OF SPIES Matthew Charman, Ethan Coen, Joel Coen
EX MACHINA Alex Garland
THE HATEFUL EIGHT Quentin Tarantino
INSIDE OUT Josh Cooley, Pete Docter, Meg LeFauve
SPOTLIGHT Tom McCarthy, Josh Singer
ADAPTED SCREENPLAY
THE BIG SHORT Adam McKay, Charles Randolph
BROOKLYN Nick Hornby
CAROL Phyllis Nagy
ROOM Emma Donoghue
STEVE JOBS Aaron Sorkin
LEADING ACTOR
BRYAN CRANSTON Trumbo
EDDIE REDMAYNE The Danish Girl
LEONARDO DICAPRIO The Revenant
MATT DAMON The Martian
MICHAEL FASSBENDER Steve Jobs
LEADING ACTRESS
ALICIA VIKANDER The Danish Girl
BRIE LARSON Room
CATE BLANCHETT Carol
MAGGIE SMITH The Lady in the Van
SAOIRSE RONAN Brooklyn
SUPPORTING ACTOR
BENICIO DEL TORO Sicario
CHRISTIAN BALE The Big Short
IDRIS ELBA Beasts of No Nation
MARK RUFFALO Spotlight
MARK RYLANCE Bridge of Spies
SUPPORTING ACTRESS
ALICIA VIKANDER Ex Machina
JENNIFER JASON LEIGH The Hateful Eight
JULIE WALTERS Brooklyn
KATE WINSLET Steve Jobs
ROONEY MARA Carol
ORIGINAL MUSIC
BRIDGE OF SPIES Thomas Newman
THE HATEFUL EIGHT Ennio Morricone
THE REVENANT Ryuichi Sakamoto, Carsten Nicolai
SICARIO Jóhann Jóhannsson
STAR WARS: THE FORCE AWAKENS John Williams
CINEMATOGRAPHY
BRIDGE OF SPIES Janusz Kamiński
CAROL Ed Lachman
MAD MAX: FURY ROAD John Seale
THE REVENANT Emmanuel Lubezki
SICARIO Roger Deakins
EDITING
THE BIG SHORT Hank Corwin
BRIDGE OF SPIES Michael Kahn
MAD MAX: FURY ROAD Margaret Sixel
THE MARTIAN Pietro Scalia
THE REVENANT Stephen Mirrione
PRODUCTION DESIGN
BRIDGE OF SPIES Adam Stockhausen, Rena DeAngelo
CAROL Judy Becker, Heather Loeffler
MAD MAX: FURY ROAD Colin Gibson, Lisa Thompson
THE MARTIAN Arthur Max, Celia Bobak
STAR WARS: THE FORCE AWAKENS Rick Carter, Darren Gilford, Lee Sandales
COSTUME DESIGN
BROOKLYN Odile Dicks-Mireaux
CAROL Sandy Powell
CINDERELLA Sandy Powell
THE DANISH GIRL Paco Delgado
MAD MAX: FURY ROAD Jenny Beavan
MAKE UP & HAIR
BROOKLYN Morna Ferguson, Lorraine Glynn
CAROL Jerry DeCarlo, Patricia Regan
THE DANISH GIRL Jan Sewell
MAD MAX: FURY ROAD Lesley Vanderwalt, Damian Martin
THE REVENANT Sian Grigg, Duncan Jarman, Robert Pandini
SOUND
BRIDGE OF SPIES Drew Kunin, Richard Hymns, Andy Nelson, Gary Rydstrom
MAD MAX: FURY ROAD Scott Hecker, Chris Jenkins, Mark Mangini, Ben Osmo, Gregg Rudloff, David White
THE MARTIAN Paul Massey, Mac Ruth, Oliver Tarney, Mark Taylor
THE REVENANT Lon Bender, Chris Duesterdiek, Martin Hernandez, Frank A. Montaño, Jon Taylor, Randy Thom
STAR WARS: THE FORCE AWAKENS David Acord, Andy Nelson, Christopher Scarabosio, Matthew Wood, Stuart Wilson
SPECIAL VISUAL EFFECTS
ANT-MAN Jake Morrison, Greg Steele, Dan Sudick, Alex Wuttke
EX MACHINA Mark Ardington, Sara Bennett, Paul Norris, Andrew Whitehurst
MAD MAX: FURY ROAD Andrew Jackson, Dan Oliver, Tom Wood, Andy Williams
THE MARTIAN Chris Lawrence, Tim Ledbury, Richard Stammers, Steven Warner
STAR WARS: THE FORCE AWAKENS Chris Corbould, Roger Guyett, Paul Kavanagh, Neal Scanlan
BRITISH SHORT ANIMATION
EDMOND Nina Gantz, Emilie Jouffroy
MANOMAN Simon Cartwright, Kamilla Kristiane Hodol
PROLOGUE Richard Williams, Imogen Sutton
BRITISH SHORT FILM
ELEPHANT Nick Helm, Alex Moody, Esther Smith
MINING POEMS OR ODES Callum Rice, Jack Cocker
OPERATOR Caroline Bartleet, Rebecca Morgan
OVER Jörn Threlfall, Jeremy Bannister
SAMUEL-613 Billy Lumby, Cheyenne Conway
THE EE RISING STAR AWARD (voted for by the public)
BEL POWLEY
BRIE LARSON
DAKOTA JOHNSON
JOHN BOYEGA
TARON EGERTON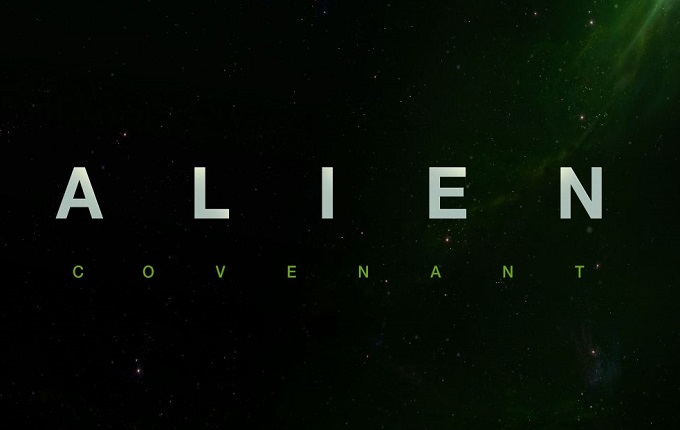 Ridley Scott returns to the iconic universe he created, with ALIEN: COVENANT, a new chapter in his groundbreaking ALIEN franchise. The crew of the colony ship Covenant, bound for a remote planet on the far side of the galaxy, discovers what they think is an uncharted paradise, but is actually a dark, dangerous world. When they uncover a threat beyond their imagination, they must attempt a harrowing escape. Check out the official trailer below:
Warning: This review may contain spoilers
The Plot
A group of lost causes band together in a plot to retrieve the plans for the Empire's ultimate weapon, the Death Star.
The Good
Director Gareth Edwards joins the Star Wars saga in this, the first Star Wars Story set between the main episodes (unless you count the infamous Holiday Special), in this case between the prequel and original trilogy, telling the story behind the plans for the Death Star.
Opening with an interesting though perhaps not necessarily planned alternative take on the opening crawl, synonymous with the saga, Rogue One instantly sets itself up as a film both completely removed from the usual formula yet still honouring its roots. Felicity Jones heads the cast as Jyn Erso, daughter of Galen Erso (Mads Mikkelson) chief engineer of the Death Star, who is recruited by the rebellion in an effort to find her father for information.
What sets Rogue One aside from its brother saga is undoubtedly its action sequences. Edwards manages to bring harrowing war sequences to life both on the ground and in the air with real gravitas. It's a refreshingly realistic take on sci-fi war that instantly apes any attempts previously made in the series so far.
The Bad
With Rogue One chronicling the timeline leading right up to A New Hope, it's inevitable that some familiar faces will return to the screen. The main face of course being everybody's favourite Sith Lord, Darth Vader. His return to the big screen is quite simply triumphant, albeit only in the latter half. His one scene preceding the already much discussed fight sequence does dampen things slightly thanks to an awkwardly placed pun which just feels out of place and out of character.
The other main returning face is that of Peter Cushing's General Tarkin. Just as with Vader, Tarkin is a vital role that would make Rogue One feel extremely lacking if it wasn't included. And in the few scenes he turns up it's clear that the production team have put every effort into rendering the likeness of Cushing. Unfortunately all this work feels ultimately pointless. While the effort is admirable the simple truth is that it still looks obviously fake. Due in large part to the fact that any Star Wars fan would know as soon as Cushing appears that it can't be. What's especially disappointing is the fact that this could have been so easily averted by either recasting the role or keeping the appearances minimalistic, perhaps covering his face in shadow which would have been just as effective if not more so. Instead Tarkin begins to stick out like a sore thumb the more he is used.
The third and last issue of returning faces comes from the two faces who are the constant s throughout the entire franchise and ironically aren't technically faces. R2-D2 and C3PO make the briefest of cameos in what feels like a very shoehorned in scene that serves just to keep the record going. It's a shame that they don't make one final appearance at the very end to make the appearance feel warranted.
The Ugly Truth
Rogue One manages to successfully stand apart from the Star Wars Saga while still able to keep it's connections. While the attempts to do this through returning characters doesn't tend to work particularly well, Gareth Edwards' fantastically realistic action sequences and Felicity Jones' Jyn Erso are more than enough to bring you back into A Long Time Ago in a Galaxy Far Far Away.
Review by Johnny Ellis
The UK's leading film critics today announced the nominations for the 37th annual Critics' Circle Film Awards, with Barry Jenkins' drama Moonlight and Whit Stillman's comedy Love & Friendship garnering seven nominations each. Both are up for Film of the Year, as well as multiple acting honours. The gala ceremony will be held on Sunday 22nd January at The May Fair Hotel.
Following close behind is Maren Ade's German comedy Toni Erdmann with six nominations, while La La Land, Manchester by the Sea and American Honey have five citations each. The winners will be voted on by 140 members of The Critics' Circle Film Section.
The nominations were announced at The May Fair today by actress Chloe Pirrie and actor-filmmaker Craig Roberts. The 22nd January ceremony will again be hosted by actor-filmmakers Alice Lowe and Steve Oram, who won the critics' Breakthrough Filmmakers prize in 2012 for their screenplay for Sightseers and have gone on to write and direct Prevenge and Aaaaaaaah!, respectively.
Rich Cline, chair of the Critics' Circle Film Awards said:
"Our critics nominated more than 160 titles for Film of the Year alone, representing the range of wide opinions and the sheer number of movies critics watch each year. There was love for everything from Aferim to Zootropolis, including Captains America and Fantastic, plus acclaimed women from Jackie, Julieta, Moana, Christine, Krisha and Victoria to Miss Sloane and Florence Foster Jenkins. Making it onto that final list of nominees is never easy."
British actors Naomie Harris, Andrew Garfield, Kate Beckinsale and Tom Bennett each received nominations both for specific performances and for their body of work in 2016. Unusually, the writer-directors of four Film of the Year contenders are also nominated for both Screenwriter and Director: Moonlight's Jenkins, Toni Erdmann's Ade, La La Land's Damien Chazelle and Manchester by the Sea's Kenneth Lonergan.
In addition to Film of the Year, Gianfranco Rosi's immigration-themed film Fire at Sea is also nominated for both Foreign-Language Film and Documentary. Also contending for Film of the Year are Andrea Arnold's American Honey, Tom Ford's Nocturnal Animals, László Nemes' Son of Saul and Ken Loach's I, Daniel Blake.
Last year's ceremony saw George Miller winning both Film and Director for Mad Max: Fury Road, with three awards going to Andrew Haigh's 45 Years and the Dilys Powell Award presented to Kenneth Branagh. The red carpet event is sponsored by The May Fair Hotel and Suqqu, along with Audi, Remy Martin, Sacred Spirits, Voss and Cameo Productions.
The full list of nominees for the 37th London Critics' Circle Film Awards:
FILM OF THE YEAR
American Honey
Fire at Sea
I, Daniel Blake
La La Land
Love & Friendship
Manchester by the Sea
Moonlight
Nocturnal Animals
Son of Saul
Toni Erdmann
FOREIGN-LANGUAGE FILM OF THE YEAR
Fire at Sea
Son of Saul
Things to Come
Toni Erdmann
Victoria
DOCUMENTARY OF THE YEAR
The Beatles: Eight Days a Week – The Touring Years
Cameraperson
The Eagle Huntress
Fire at Sea
Life, Animated
BRITISH/IRISH FILM OF THE YEAR
American Honey
High-Rise
I, Daniel Blake
Love & Friendship
Sing Street
ACTOR OF THE YEAR
Casey Affleck – Manchester by the Sea
Adam Driver – Paterson
Andrew Garfield – Hacksaw Ridge
Jake Gyllenhaal – Nocturnal Animals
Peter Simonischek – Toni Erdmann
ACTRESS OF THE YEAR
Amy Adams – Arrival
Kate Beckinsale – Love & Friendship
Sandra Hüller – Toni Erdmann
Isabelle Huppert – Things to Come
Emma Stone – La La Land
SUPPORTING ACTOR OF THE YEAR
Mahershala Ali – Moonlight
Tom Bennett – Love & Friendship
Jeff Bridges – Hell or High Water
Shia LaBeouf – American Honey
Michael Shannon – Nocturnal Animals
SUPPORTING ACTRESS OF THE YEAR
Viola Davis – Fences
Greta Gerwig – 20th Century Women
Naomie Harris – Moonlight
Riley Keough – American Honey
Michelle Williams – Manchester by the Sea
DIRECTOR OF THE YEAR
Maren Ade – Toni Erdmann
Damien Chazelle – La La Land
Barry Jenkins – Moonlight
Kenneth Lonergan – Manchester by the Sea
László Nemes – Son of Saul
SCREENWRITER OF THE YEAR
Maren Ade – Toni Erdmann
Damien Chazelle – La La Land
Barry Jenkins – Moonlight
Kenneth Lonergan – Manchester by the Sea
Whit Stillman – Love & Friendship
BRITISH/IRISH ACTOR
Tom Bennett – Love & Friendship, Life on the Road
Andrew Garfield – Hacksaw Ridge, Silence
Hugh Grant – Florence Foster Jenkins
Dave Johns – I, Daniel Blake
David Oyelowo – A United Kingdom, Queen of Katwe
BRITISH/IRISH ACTRESS
Kate Beckinsale – Love & Friendship
Rebecca Hall – Christine
Naomie Harris – Moonlight, Our Kind of Traitor, Collateral Beauty
Ruth Negga – Loving, Iona
Hayley Squires – I, Daniel Blake
YOUNG BRITISH/IRISH PERFORMER
Ruby Barnhill – The BFG
Lewis MacDougall – A Monster Calls
Sennia Nanua – The Girl With All the Gifts
Anya Taylor-Joy – The Witch, Morgan, Split
Ferdia Walsh-Peelo – Sing Street
BREAKTHROUGH BRITISH/IRISH FILMMAKER
Babak Anvari – Under the Shadow
Mike Carey – The Girl With All the Gifts
Guy Hibbert – Eye in the Sky, A United Kingdom
Peter Middleton & James Spinney – Notes on Blindness
Rachel Tunnard – Adult Life Skills
BRITISH/IRISH SHORT FILM
Isabella – Duncan Cowles & Ross Hogg
Jacked – Rene Pannevis
Sweet Maddie Stone – Brady Hood
Tamara – Sofia Safonova
Terminal – Natasha Waugh
TECHNICAL ACHIEVEMENT
American Honey – Robbie Ryan, cinematography
Arrival – Sylvain Bellemare, sound design
High-Rise – Mark Tildesley, production design
Jackie – Mica Levi, music
Jason Bourne – Gary Powell, stunts
La La Land – Justin Hurwitz, music
Moonlight – Nat Sanders & Joi McMillon, editing
Sing Street – Gary Clark & John Carney, music
Rogue One – Neal Scanlan, visual effects
Victoria – Sturla Brandth Grovlen, cinematography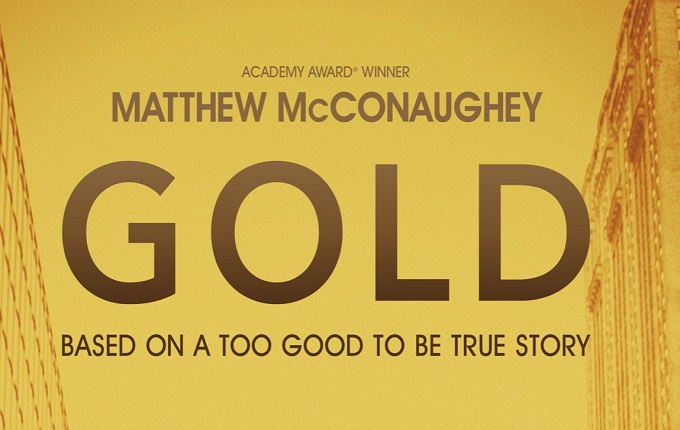 Studiocanal has released the new official trailer for Stephen Gaghan's GOLD, starring Matthew McConaughey, Bryce Dallas Howard and Edgar Ramirez.
Arriving in cinemas 3 February 2017, GOLD  is the story of Kenny Wells (McConaughey), a modern-day prospector,  hustler, and dreamer, desperate for a lucky break. Left with few  options, Wells teams up with an equally luckless geologist to execute a  grandiose, last-ditch effort: to find gold deep in the uncharted jungle  of Indonesia.
Check out the first official look below: