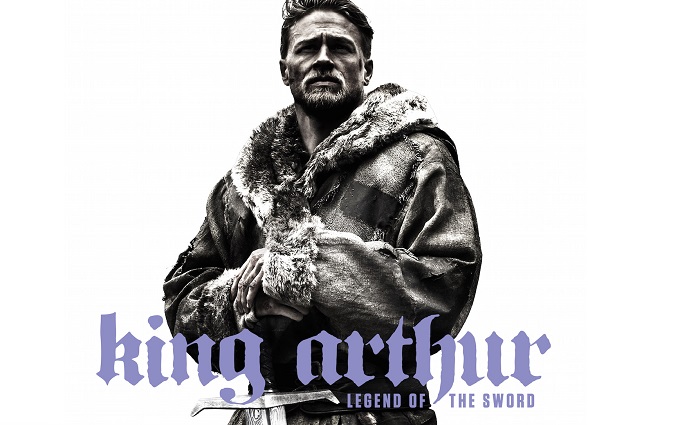 Directed by Guy Ritchie and starring Charlie Hunnam, Astrid Bergès-Frisbey, Djimon Hounsou, Aidan Gillen, Jude Law and Eric Bana, KING ARTHUR: LEGEND OF THE SWORD will release in cinemas March 2017. Check out the first official trailer below following its debut in San Diego Comic-Con's iconic Hall H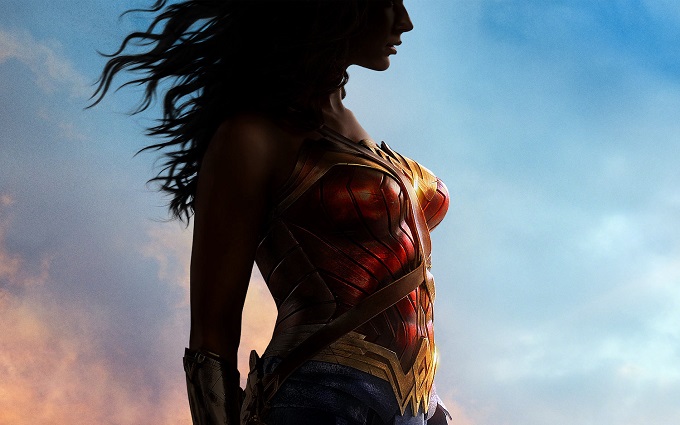 Check out the official trailer for Wonder Woman released at this years San Diego Comic-Con. The next in the series of big screen DC Comics outings building up to the long anticipated ensemble adventure Justice League.
Wonder Woman is released in cinemas around the world next summer with Gal Gadot playing the title character in the epic action adventure from director Patty Jenkins.  Before she was Wonder Woman, she was Diana, princess of the Amazons, trained to be an unconquerable warrior. Raised on a sheltered island paradise, when an American pilot crashes on their shores and tells of a massive conflict raging in the outside world, Diana leaves her home, convinced she can stop the threat.  Fighting alongside man in a war to end all wars, Diana will discover her full powers…and her true destiny.
Joining Gadot in the international cast are Chris Pine, Connie Nielsen, Robin Wright, David Thewlis, Danny Huston, Elena Anaya, Ewen Bremner and Saïd Taghmaoui.  Jenkins directs the film from a screenplay by Allan Heinberg and Geoff Johns  based on characters from DC Entertainment.  The film is scheduled for release on June 2, 2017 but till then check out the trailer below: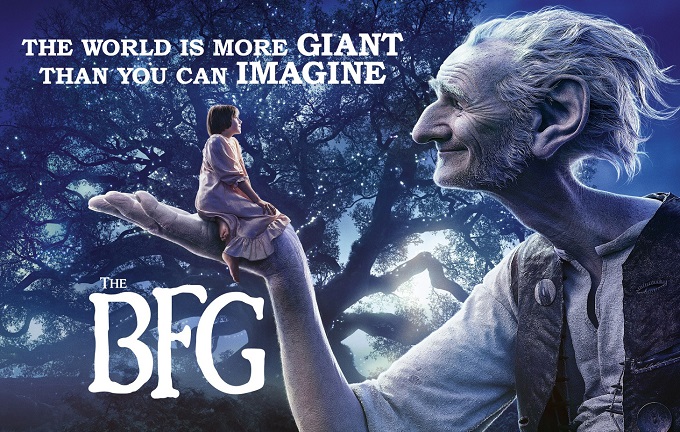 The Plot
An inquisitive young orphan girl Sophie forms a most magical and unlikely friendship with a dream delivering giant. But when the rest of giant country's inhabitants prove to be ferocious child eaters Sophie and her Big Friendly Giant must do something extraordinary to save the children of England.
The Good
Guided by the expert hands of master filmmaker Steven Spielberg this live action/CGI version of Roald Dahl's beloved children's classic perfectly captures the colourful charm of Quentin Blake's original illustrations. Building upon further fond memories of the 1989 animated version, this new imagining of the familiar tale uses the full arsenal of modern special effects to breath fresh life into the whimsical charms of Giant Country. Younger audiences and parents alike will enjoy the gloriously technicoloured fun of dream catching and the lush magical landscape of Roald Dahl's boundless imagination.
Veteran character actor Mark Rylance is rapidly becoming an unlikely global superstar and Spielberg's most consistent onscreen partner. The British star is also undeniably a perfect fit for the role of the Big Friendly Giant. His winsome face lends itself easily to subtle CGI enhancement while his soft spoken voice perfectly captures both the homely charm and unique linguistic acrobatics of the BFG. Dahl's playful flair for language was never more memorably epitomised than by the BFG and his magnificently muddle mutterings. It's easily one of the film's most endearing and entertaining attributes.
Newcomer Ruby Barnhill proves to be yet another magnificent Spielberg discovery, providing the perfect counterpoint to the BFG as the unfalteringly brave and inquisitive Sophie. The precocious young actress has a natural charm of her own and appropriately looks destined for big things. Her unlikely but credible friendship with Rylance's befuddled giant gives the film convincing heart.
The Bad
Roald Dahl is a genius storyteller who has a unique ability to combine fantastical elements with important lessons for children and adults alike. Unfortunately The BFG lacks some of the complexity and darkness of his other celebrated works like Charlie and The Chocolate Factory, Fantastic Mr Fox or The Witches. Skewing intentionally towards a young audience the original book and the film by turn has a fairly simple story to tell, mostly lacking in action sequences. This poses problems when stretched over a 117minute running time, which is notably half an hour longer than its animated predecessor.
Dahl's chocolate factory and its various big screen versions packs in a slew of memorably illustrated moral messages about flawed parenting and the greedy spoilt TV addicted children it produces. Each blackly comic lesson it teaches neatly fitting into amusing musical set pieces. In sharp contrast The BFG really only has one loosely defined message about learning from those that are different and giving new friendships a chance. The film has plenty of heart & rosy sentimentality but perhaps lacks the darker subtext more appealing to grown-ups.
The Ugly Truth
Roald Dahl and Spielberg fans who remain young at heart will welcome this beautifully realised combination of the two genius children's storytellers. Older children and more cynical minds may  find the tale a little silly and simple in places, but those with a special fondness for the previous incarnations of this much beloved classic will be as delighted as those younger audiences experiencing it for the first time.
Review by Russell Nelson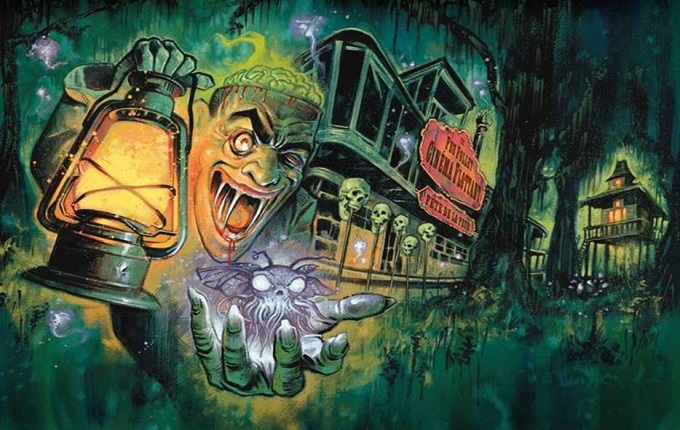 Horror Channel FrightFest 2016 will be hosting a six-pack of special master classes, demonstrations and panel discussions providing an exciting and comprehensive snapshot of what's happening in the horror & fantasy genre today. Hosted by media partner Screen International, there will be a panel discussion on the future of the UK Horror Film Industry, followed by the announcement of the winner of the inaugural 'Screen International Horror rising star award' celebrating the work of an emerging genre talent. The nominees are: Alice Lowe, Paul Hyett, The Ford Brothers, Kate Shenton and Shaun Robert Smith, who will all be in attendance.
Plus, there is a 'Horror Writing Master Class' with the engaging writer/director James Moran, a 'Women In Horror' symposium hosted by Digital Spy's Rosie Fletcher, an exclusive demonstration, by Special effects maestro Dan Martin and to celebrate the 35th Anniversary of AN AMERICAN WEREWOLF, filmmaker and author Paul Davis, will discuss his new book, a lavish adaptation of his John Landis approved documentary BEWARE THE MOON.
And more movies! For genre scholars who wish to compare it to our world premiere of director Marcel Walz's remake, we are screening the original H.G. Lewis' BLOOD FEAST. If you've never seen the gore classic on the big screen, now's the time to do so in a 4K restoration from Arrow.  Also added are two extra major attractions: The FrightFest audience will be the first in the UK to see THE COLLECTOR director Marcus Dunstan's latest nightmare THE NEIGHBOUR. Starring Josh Stewart (THE COLLECTION) and Alex Essoe (STARRY EYES) this peek into what your next-door neighbour is actually up to in his basement will chill and thrill you to the core. Then there's the European Premiere of Gregg (DANCE OF THE DEAD) Bishop's SiREN. Adapted from the 'Amateur Night' segment contained in the horror anthology V/H/S, Bishop adds extra layers of terror and surprise to the chilling and thrilling tale of occultist Mr Nyx and his menacing menagerie of hostesses with some unusual talents. Stars Hannah Fierman, Chase Williamson, Justin Welborn, Michael Aaron Milligan and Hayes Mercure.
The 200-plus guest-list this year is as eclectic as ever, with over half the films represented.  For the opening night treat we have MY FATHER DIE star Gary Stretch and director Sean Brosnan, Also in the house are PET director Carles Torrens and star Dominic Monaghan, THEY CALL ME JEEG ROBOT director Gabriele Mainetti, IBIZA UNDEAD director Andy Edwards and cast including TV presenter & DJ Alex Zane, THE CHAMBER director Ben Parker and cast including Rebecca Salt and Johannes Kuhnke, OFFENSIVE director Jon Ford and cast including Lisa Eichhorn, BENAVIDEZ' CASE director Laura Casabe, THE LOVE WITCH director Anna Biller, BEYOND THE GATES stars Jesse Merlin, Chase Williamson and director Jackson Stewart, BLOOD FEAST director Marcel Walz, BLOOD HUNTERS star Peter Blankenstein and director Tricia Lee, BROKEN stars Morjana Alaoui, Mel Raido, Craig Conway and director Shaun Robert Smith, CROW director Wyndham Price plus cast including Danny Webb, Elen Rhys & Jason Hughes, DOWNHILL star Natalie Burn with director Patricio Valladares, EGOMANIAC stars Nic Lamont, Adam Rhys-Davies, Dan Palmer with director Kate Shenton, ENCLOSURE director Patrick Rea and FOUND FOOTAGE 3D director Steven DeGennaro with stars Scott Weinberg and Scott Allen Perry.
And there's more… FROM A HOUSE ON WILLOW STREET star Zino Ventura and director Alastair Orr, JOHNNY FRANK GARRETT'S LAST WORD director Simon Rumley, KNUCKLEBONES star Julin Jean and director Mitch Wilson, LET'S BE EVIL stars Isabelle Allen, Liz Morris, Elliot James Langridge and director Martin Owen, LOST SOLACE director Chris Scheuerman, MAN UNDERGROUND co-directors Michael Borowlec and Sam Marine, NIGHT OF SOMETHING STRANGE director Jonathan Straiton, ROAD GAMES director Abner Pastoll, THE REZORT director Steve Barker, THE WINDMILL MASSACRE stars Charlotte Beaumont, Fiona Hampton, Adam Thomas Wright, Tanroh Ishida with director Nick Jongerius.
To celebrate the release of WORST FEARS, a collection of seven nightmares written and produced by legendary genre personality David McGillivray, FrightFest is unveiling his never-before-seen documentary HORROR ICON, directed by Jake West, featuring vintage FrightFest footage that will be included as part of Nucleus Film's upcoming DVD box-set. McGillivray will be talking to FrightFest's Alan Jones about his vast career in horror and sexploitation working on such classics as FRIGHTMARE and SATAN'S SLAVE. TERROR director Norman J. Warren will also be attending.
To enhance our inaugural 'First Blood' strand we welcome THE CREATURE BELOW stars Anna Dawson, Michaela Longden, Daniel Thrace, Johnny Vivash, David Shackleton, Lyndsey Craine and director Stewart Sparke, CRUEL SUMMER stars Reece Douglas, Natalie Martins, Richard Pawulski and co-directors Phillip Escott and Craig Newman, and from THE UNKINDNESS OF RAVENS star Jamie Scott Gordon and director Lawrie Brewster plus the HOUSE OF SALEM director James Crow with cast and the director of HALLOW'S EVE, Brad Watson.
In addition, we will be welcoming many producers, writers, cinematographers, special/visual effects artists and composers who will also be supporting their screenings.
FrightFest wouldn't be the same without its 'added' attractions and two that can be revealed now are Actress/director/writer Alice Lowe introducing World Premiere exclusive footage from PREVENGE, the revenge saga Alice directed whilst pregnant, and the World Premiere trailer promo for Mike Mort's NIGHT OF THE TRAMPIRES, the feature film version of the very well received CHUCK STEEL RAGING BALLS OF STEEL JUSTICE. Mike will be attending.
Don't forget there's also the launch of 'The FrightFest Guide to Exploitation' by Alan Jones and the latest FrightFest Presents titles, the back catalogue of which will be available in the foyer along with merchandise from FrightFest Enterprises and other major retailers. Yet more reasons to embrace the FrightFest universe and community that has been steadily growing since 2000 to become a major force in the genre well-being of Great Britain.
Horror Channel FrightFest runs from 25th -29th August 2016 at The Vue Cinema, Shepherds Bush, London W12.
Single tickets go on sale Sat 23 July at noon and, alongside the few remaining Festival and day pass sales are available to buy online:  http://www.frightfest.co.uk/tickets.html
For full programme details amd timetables go to: www.frightfest.co.uk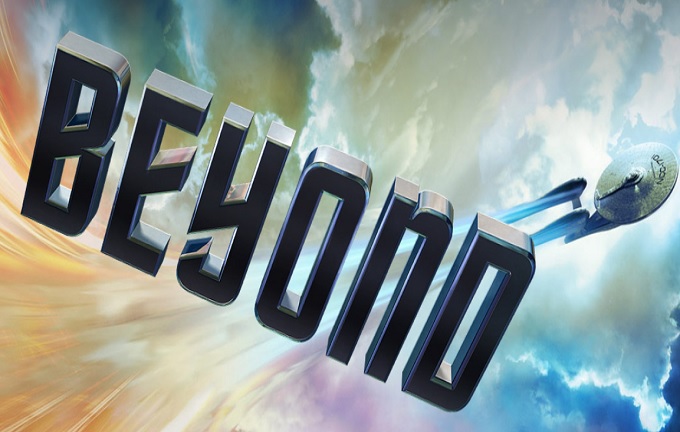 The Plot:
Midway through their five year mission to boldly go where no man has gone before, Captain Kirk and the crew of the USS Enterprise find themselves exploring a piece of dangerous uncharted space at the edge of the frontier.
The Good
Star Trek boldly goes back to the very edge of the frontier and pushes beyond for an action packed adventure that continues the proudest traditions of franchise. Ardent Trekkies will particularly be satisfied to see their most familiar and beloved characters once again exploring space and Technicolor alien landscapes packed with fantastic visual curiosities and credible dangers.
This generations Enterprise crew continues to build upon the fine groundwork laid in the recent reboots to cement their own identities as the characters. Indeed focusing on character development and self-contained action over an overly complicated plot reliant on an depth knowledge of the franchise makes the film both satisfying for devoted Trekkies and a comfortable entry point for newer fans.
Chris Pine plays a slightly more self-aware and mature Kirk, perhaps now even closer to the assured and experienced captain fans expect. Zachary Quinto likewise remains a perfect fit for his logical half Vulcan companion mr Spock. Meanwhile Karl Urban continues to shamelessly steal scenes as the ever pessimistic Doctor McCoy.
The best compliment you can pay the cast and the script is that the new cast no longer feel like versions of the originals. An excellent example of this being the much discussed but surprisingly subtle reveal of Sulu's LGBT status. Beyond proves an appropriate title for a film that truly pushes beyond the limits of what has been well established about these characters in decades of television and big screen adventures.
Though the film is largely centered on the Enterprise crew it remains a huge scale action adventure. Beyond injects the series with even more gravity defying and boldly colourful action sequences. New Director Justin Lin adds his own style into the carefully faithful look and feel of JJ Abrams re-imagined Star Trek universe. Frequent use of liberated camera work and a more varied array of unique alien life give the film a unique visual flare.
The Bad
Three films into the rebooted Star Trek franchise some long-time fans may feel just a little disappointed that certain elements of the original series and films are yet to make a bigger appearance. In particular after the last film teasingly reintroduced the villainous Klingon Empire, it's a slight shame that we still haven't seen the Enterprise and its crew do battle with their most iconic intergalactic foes.
Though Idris Elba delivers a competent performance in a mostly unrecognizable role, in truth his character's villainous plans and motives feel a little poorly defined. The film quickly establishes him as a brutal alien threat to both the Enterprise and its crew, but he lacks the history and gravitas of some of the franchises more iconic and established villains. Despite Elba's best dramatic efforts this ultimately leaves the character feeling like a generic space danger rather than something more truly unique or memorable.
Although Star Trek Beyond strongly develops and explores the familiar crew of the Enterprise, overall it's a largely self-contained adventure truly closest in spirit to the episodic original series. This undoubtedly makes it more accessible to a wider audience but may frustrate some fans hoping to see the fate of the wider universe more at stake.
It's also worth noting that while Lin's directing may add many things to the franchise, some elements such as the prominent return of the Beastie Boys on the soundtrack may fiercely divide fan opinions.
The Ugly Truth
Star Trek Beyond proves a satisfying new installment for long-time fans as well as providing a comfortable entry point to those just discovering the series. Beyond continues the high standards of the revitalized franchise whilst injecting even more glorious colour and fun. It ensures that the series should boldly go on for many many films to come…
Review by Russell Nelson