Now You See Me somehow managed to magic up a $350 million worldwide box office haul, ensuring Lionsgate rushed ahead with a sequel. Seemingly confident that the combination of card tricks, Jessie Eisenberg and James Franco's brother was a safe bet the studio defiantly ignored mostly lackluster reviews.
With Now You See Me 2 not yet in cinemas Lionsgate CEO Jon Feltheimer has officially confirmed that "We've already begun early planning for Now You See Me 3″. 
Admittedly it's hardy surprising given the success of the first film and heavy investment in the sequel that Lionsgate at least have some vague plan in place for how they might continue the franchise should the sequel pull a magic box office number out of it's hat next summer.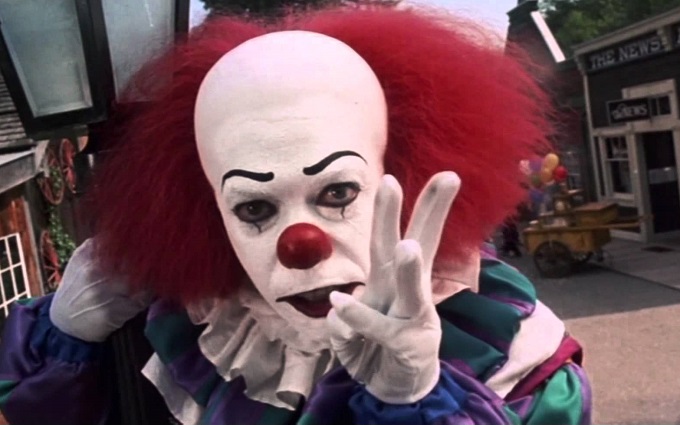 True Detective director Cary Fukunaga has officially left he planned New Line remake of Stephen King horror classic It. Will Poulter had previously been confirmed to play the evil fear monster  Pennywise, but he now may never get the chance to step into Tim Curry' clown shoes.
Although production was due to start next month the remake has now officially been delayed indefinitely. It seems that without the guiding hand of the True Detective director New Line has lost confidence in the prospect of re-imagining the iconic Stephen King horror franchise.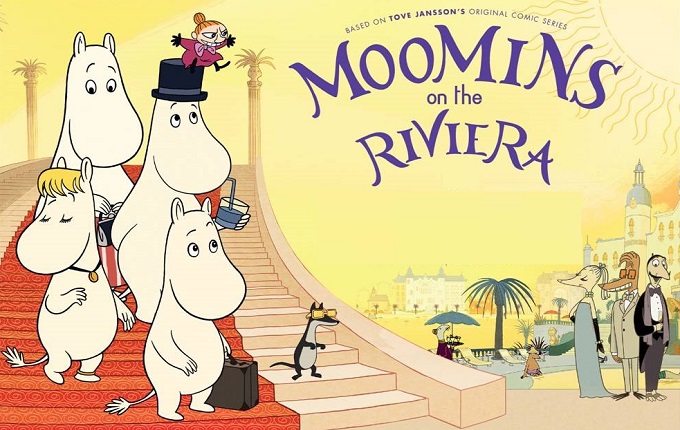 The Plot
The classic Finnish cartoon comes to the big screen in a story which sees the Moomins slip into the world of the rich and famous on the Riviera.
The Good
Though they're not particularly well known these days, to many, the Moomins are instantly recognisable and bring a flood of nostalgia for those who grew up with the hippopotamus dopplegangers. Moomins On The Riviera serves as not only a nice introduction for the classic characters and a fitting reboot to bring them into the hearts of a whole new generation of young fans, but also as a brilliant way in which to introduce young ones to the cinema. While last years Paddington had this appeal too, Moomins drops the (in Paddington's case, very mild) threat and instead leaves some charming animation which gives plenty for both adults and children to enjoy without the worry of anything too upsetting.
The simplistic storyline, in which the Moomins are split between their experiences with the upper class, brings a wonderful lesson for children to learn about the importance of wealth and fame. Thankfully too, the small voice cast, of which the two biggest names are Russell Tovey (Being Human) as Moomin and Tracy Ann Oberman (Eastenders) as Moomin mamma aren't very distinguishable as particular 'stars' per se, which helps keep the characters of the Moomins as realistic as they can be for what are essentially cartoon hippopotami…
The Bad
Though it is certainly captivating, certain plot strands of Moomins do bring some rather worrying criticisms. A lot of the film focuses on the relationship between Snorkmaiden and Moomin and potentially gives off the idea that a young girl can't be happy unless she has some sort of man in her life…
The Ugly Truth
Moomins On The Riviera is a beautifully animated and simplistically charming way to spend 80 minutes. While it does have the odd flaw in storytelling, it becomes quite futile to be too critical of it. If you've yet to introduce any young children to the cinematic experience, you can't go wrong here.
Review by Johnny Ellis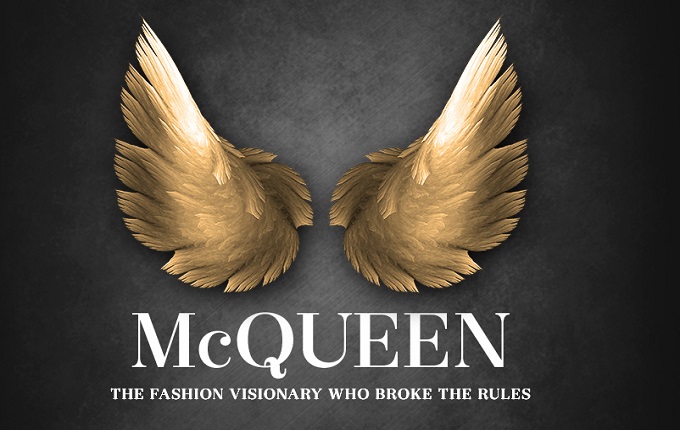 The Plot:
When British fashion visionary 'Lee' Alexander McQueen discovers a strange girl breaking into his studio late one night in search of a pretty dress, an unlikely bond forms between the tormented designer and his mysterious intruder. Instead of calling the police, the pair set out on a strange journey across London in search of beautiful fashion and meaning.
The Good
Leading man Stephen Wright gives a brilliant and consistently captivating performance as troubled genius Alexander McQueen. Carrying the weight of much of the production on his shoulders it's a portrayal that trikes a perfect balance between vulnerability, creativity and danger. Aside from physically resembling the late fashion icon, Wright also captures the sharp contrast between swaggering confidence and fragility that defined much of McQueen's work and life.
Glee star Dianna Agron easily proves her dramatic credibility with a role that is deliberately very far removed from campy high school musical adventures.  Armed with a memorable mid-Atlantic accent and other self- affected eccentricities, her character Dahlia is definitely a unique flower. It's a performance that becomes more fragile and credible as the play progresses.
Tracy-Ann Oberman must receive special mention for her scene stealing turn as the ghost of Isabella Blow, McQueen's real life patron, muse and close friend. Oberman delivers a note perfect caricature of the likeably absurd fashionista, lifting the spirits of both McQueen and the audience.
McQueen is a new production but it takes the full benefit of a soundtrack packed with well-known contemporary songs. From opening with a mournful string quartet version of Nirvana's grunge anthem Come as you Are, the play is full throughout with recognisable and well-chosen mood setting musical accompaniments.
The production makes excellent use of inventive physical and visual effects to create an immersive world the spans London from fashionable shops to the very rooftops. The ensemble cast of elegant mannequin-like dancers serve an efficient dual role of both populating scenes and aiding in the impressive transformation of sets. From holographic projections to simple tricks of light and shadow, the production makes the world of McQueen suitably visually striking.
The Bad
The play carries honest warnings that its dark themes, language and provocative visuals aren't suitable for younger audiences. It's not a surprise that a play about an artist who delighted in pushing boundaries and embracing the darker side of life does precisely that. Morbid lamentations and semi-nude dancing mannequins might not be to everyone's taste, but it probably would have appealed to McQueen himself.
Though the play is inventively staged and makes fine use of a minimalist space, at times the dialogue lacks equal subtlety. The initial scenes between Lee and his young intruder stutter at times, struggling to cram extra exposition into an already awkward situation. It takes a little time for the unlikely duo to find their rhythm.
Audiences may also be forgiven for leaping to the conclusion that Dianna Agron's stilted voice and odd drawling accent are merely symptoms of nerves or bad acting. It's only as the play progresses and she maintains these affectations that it becomes clear that it's actually a deliberate performance and very much part of her character.
Overall it's fair to say that those who dislike the pretentious self-importance of the fashion industry and especially lack sympathy for the torment of being a 'great artist' will find the plays characters and heavy handed subtext both distinctly unappealing. Some may perhaps also question whether it's bad taste to base such a fictional and morbid production on real people who actually met with tragic demises.
The Ugly Truth
Overall McQueen is an impressive new production that boasts accomplished performances, inventive visuals and a soundtrack of familiar hits. Though its morbid themes might not appeal to everyone it's actually a fitting tribute to a much missed British fashion icon.
Video Interview with Star Dianna Agron below: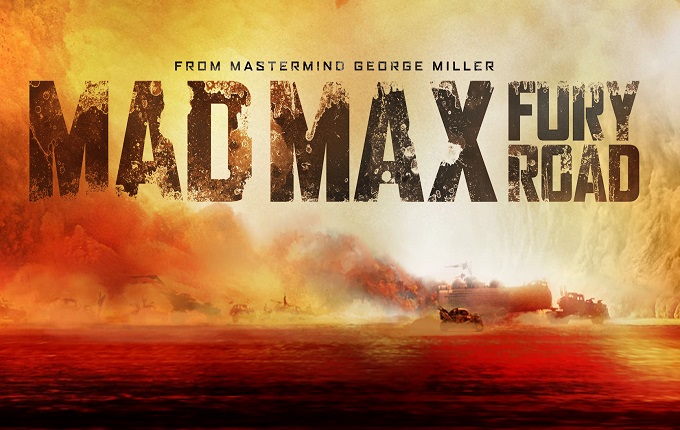 The Plot
George Miller brings his cult classic post-apocalyptic Road Warrior back after 30 years, with Tom Hardy taking over for a reboot of the much loved trilogy. In a world where humanity is broken, two rebels become unlikely aliases in a race through the barren landscapes to escape the treacherous man who has kept them locked up as a human blood bag and a slave wife.
The Good
When it comes to action movies, you'll be hard pushed to find anything that comes even remotely close to topping the action found in Mad Max: Fury Road. It barely gives you time to blink through the sheer volume of fire and destruction, which begins before the title has even appeared and still hangs in your head in some sort of drunken state after the credits have finished rolling. It is the purest action in its most undiluted form. You'll need some sort of caffeine to stay with it.
Tom Hardy proves yet again that he can pull off the strong silent hero with tremendous ease and meticulous professionalism. He's certainly a worthy successor from Mel Gibson's original Road Warrior. Charlize Theron, meanwhile, is just as powerful, if not more so, as the one armed Imperator Furiosa, and is more than a worthy accomplice to Hardy's Max.
Also surprisingly, Fury Road looks utterly beautiful for an action film. While the numerous ads and promos have shown that it's huge in scale, it's when the action turns into the night that the real beauty comes alive, in some gorgeous blue tint that deserves to be marvelled at on the biggest screen you can find.
The Bad
While there's no denying the size and beauty of the film, much like the original trilogy, there's a lot left out in the story side. Hardy himself gets barely twenty lines in the entire film and has little to no character development. He just suddenly appears and that's that. There are some hints to a back story of how he became who he is, but it's left very open and somewhat leaves you wanting more than just action.
On the action, there's really not much to criticise at all, although, while clearly a lot of the special effects are practical (80% according to IMDb) there are still moments in which the CGI is rather blatant. Mainly when it comes to the explosions and fire used.
The Ugly Truth
Essentially, Mad Max: Fury Road is a two hour long chase sequence with admittedly incredible action that will be extremely hard to top. Unfortunately the story that comes with it is nowhere near the same standards…
Review by Johnny Ellis
Bonus gallery of Mad Max Fury Road World Premiere Pictures below: