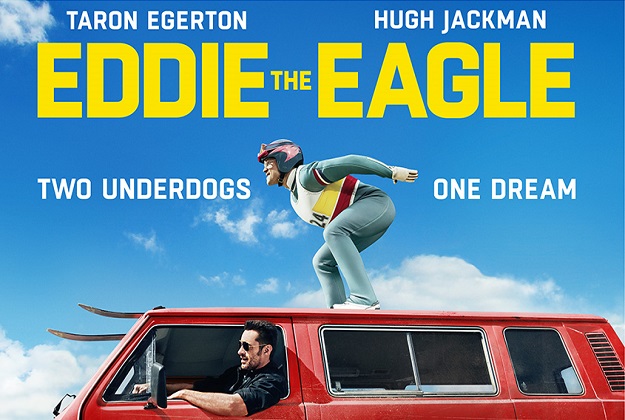 The Plot
Inspired by real life sporting events, a determined young British athlete Eddie Edwards sets out to compete in the 1988 winter Olympics in the most dangerous event of Ski jumping. Sacrificing everything he faces ridicule and overcomes the opposition of fellow athletes on his quest to fulfil his implausible but inspiring Olympic dream
The Good
Eddie the Eagle Edwards is a memorable and much beloved sporting icon who has come to symbolise the true Olympic spirit. Easily deserving of big screen celebration this film will remind older audiences of his death defying feats and introduce new generations to them.
Eddie was a likeable and utterly unique young man, remembered as much for his oversized glasses, jutting chin and constant happy grin as for his unprecedented sporting feats. Rising British star Taron Egerton transforms himself convincingly to capture the charming mannerisms and instantly recognisable physical presence of the ski jumping eccentric. Egerton's emotionally sincere performance ensures that the film also never runs any danger of inadvertently turning Edwards into a figure of ridicule. In less capable hands it would have been very easy to merely turn Eddie into a clueless slapstick buffoon.
Thankfully star Egerton and director Dexter Fletcher treat Edwards with respect, looking beyond his affectionate 'Eagle' nickname and famously enthusiastic antics to explore what drove him to literally risk life and limb in pursuit of participating in the Olympics. Though the film takes considerable artistic licence with Eddie's actual journey it remains a fair reflection of who he was and what he achieved against considerable odds on the world's biggest sporting stage.
Hugh Jackman works very well with Egerton, playing the Eddie's invented coach, a disgraced former champion grudgingly won over by Eddie's irrepressible determination and sporting enthusiasm. His character allows the film to more neatly adhere to the satisfying sporting movie clichés. It may be pure fiction but the reluctant coaching figure allows audiences to enjoy flamboyant training montages and allows the film to more easily articulate the emotions and motivations behind Eddie's Olympic dream.
Making Eddie's coach a macho former champion who squandered his natural athleticism provides a slightly heavy handed but convenient contrast to Eddie's unassuming physique but unfaltering spirit.
Overall the film's soundtrack and costumes also have considerable fun with the 1980s backdrop. Garishly coloured winter sports attire combines with a well-chosen selection of late 80's pop classics to give audiences a real flavour of time. Director Dexter Fletcher and legendary stunt coordinator Vic Armstrong also deserve considerable credit for capturing the perilous adventures of ski jumping. It allows audiences to fully comprehend just how terrifying Eddie's achievements actually were.
The Bad
Those familiar with Eddie's extraordinary real life story will quickly notice some very significant changes to the big screen version of events. Most obviously the film invents a flamboyant and reluctant coach for the eccentric British sportsman. Serving as a convenient plot device, Jackman's character gives Eddie someone to talk to and provides an easy source of comedy, tension and emotional subplots. In reality Eddie's journey to Olympic fame was far more solitary, arguably making it even more astonishing and impressive. While most audiences will forgive the film some artistic licence in exchange for amusing training montages, sporting purists may be a little disappointed at the need to make a truly unique story at least superficially more conventional.
The Ugly Truth
The film perfectly captures the joyous spirit of Eddie The Eagle's memorable sporting achievements, even if it injects a fair amount of cliché big screen fiction into an already incredible true story.
Review by Russell Nelson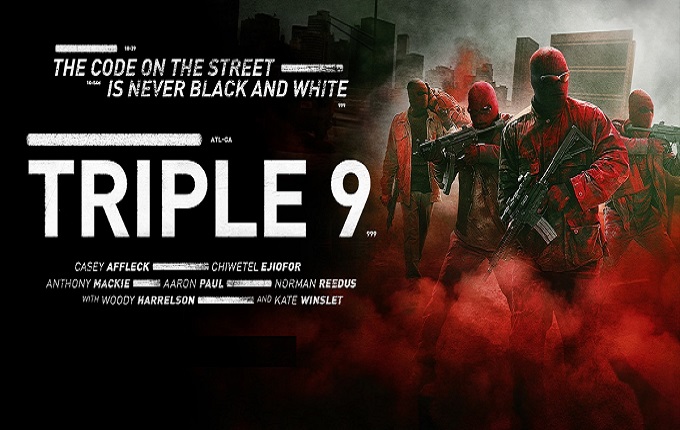 The Plot
A gang of criminals and corrupt cops find themselves resorting to increasingly desperate measures to meet the demands of a scheming mob mistress. With increasingly limited options, planning their biggest heist yet might mean they have to cross the ultimate line and kill one of their own..
The Good
Director John Hillcoat has a celebrated pedigree for bleak and distinctly violent drama. His work in adapting The Road and box office hit Lawless demonstrated a knack for balancing stark brutality with emotive storytelling. In Triple 9 he has assembled a host of talented and very familiar faces to bring a world of ruthless corruption to life. The film's dirty visual flare matches the mood of the subject matter well. Likewise the film succeeds in injecting tangible senses of urgency into its frequent action sequences.
It's hard to fault a cast that includes Chiwetel Ejiofor, Kate Winslet, Casey Affleck, Aaron Paul, Norman Reedus, Anthony Mackie, Clifton Collins Jr and Woody Harrelson. The film even throws some casual eye candy from Gal Gadot and Teresa Palmer at audiences. The cast all deliver committed and earnest performances that make the very best of the by the numbers action thriller material.
Chiwetel Ejiofor deserves particular credit for playing viciously against type, likewise recent BAFTA winner Kate Winselt for lending her award winning class to a decidedly trashy mobster role. Woody Harrelson and character actor Clifton Collins Jr add some typical flamboyance to proceedings while a convincingly heroic Casey Affleck gives audiences at least one good guy to root for.
Indeed Affleck's success at establishing himself as an honest cop and likeable young family man is key to the film maintaining tension when his life quickly comes under threat from the corruption that surrounds him. The film at least tries to offer some depth and motivation for each character in its ensemble cast but Affleck's rookie cop is at the centre of almost everything.
The Bad
Despite an impressive cast and acclaimed director Triple 9 struggles at times to distinguish itself from the rest of the increasingly saturated genre of heist thrillers and 'dirty' cop action flicks. It's particularly hard to avoid obvious comparisons to films like Training Day and The Town. This film combines many elements of both those contemporary classic, largely treading across overly familiar ground no matter how competently it struts.
The film's mostly bleak narrative and frequent bouts of violence won't appeal to everyone of course. Audiences seeking the uncomplicated escapism of a blockbuster action film won't welcome the effort to inject serious melodrama into satisfying mayhem. Likewise those mistakenly anticipating the latest thoughtful Kate Winselt dramatics won't appreciate having a shotgun frequently brandished in their face by gang members & crooked cops.
The Ugly Truth
Triple 9 is a violent crime drama elevated from countless similar films mostly by an impressively assembled all-star cast. Though far from feel good the film remains at least compelling from its opening moments till its final shot.
Review by Russell Nelson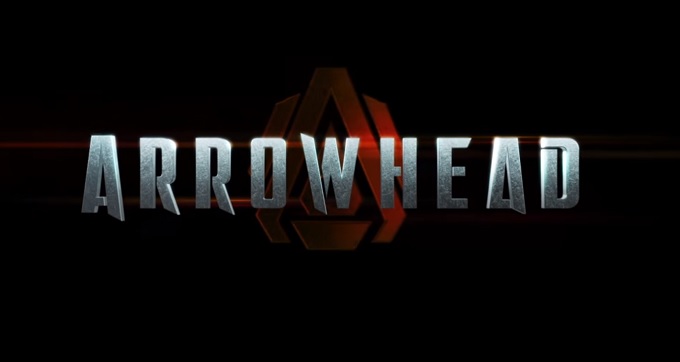 The Plot
An interstellar Jekyll and Hyde, Arrowhead tells a tale of survival set amongst the distant stars. Kye is a prisoner of war caught between two armies, neither of whose ideology he believes in. When offered an opportunity for freedom, Kye sets out on one last rescue mission only to become stranded when his ship crash lands. Kye soon realises that the deadliest creature on the desert moon is himself.
The Good
Shot on a micro-budget in just 22 days in a remote corner of the Australian outback Arrowhead actually delivers a sincerely impressive production quality.
The film's plot is built around several classic science fiction elements; namely galactic civil war, mysterious Alien dangers and strange anomalies in time & space. Taking those potentially overly familiar themes Arrowhead tires to actually focus on a more personal and metaphysical journey for one character dealing with the transformative effect of isolation. For ardent science fiction fans, it's reminiscent of cult Dennis Quaid favourite Enemy Mine or more recently Duncan Jones critically praised Moon.
Leading the human cast Dan Mor manages to keep mercenary castaway Kye interesting and likable. With large portions of the film focused on his isolated existence and metaphysical anxieties the film could easily have struggled with a less emotive pair of eyes staring back at audiences.
Arrowhead also does a surprisingly good job of creating an expansive alien landscape, by re-imagining the barren Australian wilderness as a hostile and strange desert Moon. The simple addition of a couple of giant looming planets to the naturally vast skyline is a well-executed VFX trick that instantly gives the film a much needed sense of scale.
Likewise the film delivers a very convincing robotic sidekick for marooned hero Kye, thanks to a simple combination of practical effects and brief CGI additions. Mostly embodied on screen just by a glowing red light and a flickering computer monitor,  REEF is superbly brought to life by the vocal charms of Australian comedy veteran Shaun Micallef. It's a character clearly crafted in the classic tradition of 2001's infamous spaceship computer HAL. REEF's detached and pleasantly placid tone of voice is ominous and amiable by equal measure. In many ways REEF serves as an emotional center for the film, alongside being a convenient tool for providing useful explanations of key plot points.
The Bad
There are a few moments where weaker VFX shots and a sparsely populated cast might be an unwelcome reminder for audiences of the time and budget restraints the film was admittedly made under. But in the context of low budget science fiction it's fair to say countless other films have definitely achieved much less having squandered far more time and money.
Arrowhead has flashes of true class, showcasing some inventive practical effects and paying homage to great genre classics, though ultimately the film's plot struggles to maintain focus particular in its later stages. Mutant monsters, galactic conspiracies and time travel are a lot for audiences to contend with simultaneously. So as the film makes its way through a series of plot twists and reveals it's not entirely clear what the big picture is really supposed to mean.
It's hard to entirely avoid the sense that the unanswered questions the films leaves and the meager human cast are both a result of budgetary constraints rather than conscious storytelling choices.
The Ugly Truth
Arrowhead is a proud piece of inventive small scale science fiction the makes the very most of a modest budget and some big ideas. Those mistakenly expecting blockbuster action should be aware this isn't Starship Troopers or Avatar, but genre fans will enjoy a watchable film that mixes occasional action with metaphysical musings.

Review by Russell Nelson
Arrowhead is available on DVD and VOD from 22nd February 2016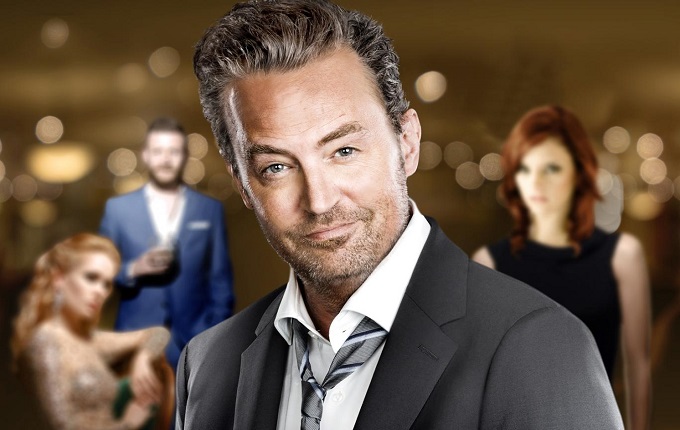 The Plot
Jack Stephanie, Joseph and Stevie are four lost souls entering their forties and searching for meaning. After sharing one raucous night together in a Downton LA bar their lives become irreversibly entwined in a rollercoaster journey that forces them to confront the darker sides of their relationships.
The Good
Writer and star Matthew Perry has delivered a production that reflects the very finest aspects of his trademark wit and sincerity. The overall tone of the show is both frequently hilarious and genuinely moving. Perry's writing and his own personal performance is savagely honest and truthfully bittersweet.
Playing Jack, a cynically charming alcoholic, the award winning Friends star goes beyond his popular sitcom persona and bravely tackles some clearly personal subject matter. Perry delivers a truly impressive dramatic performance that is powerfully raw and vulnerable, skilfully combined in a delicate balance with his innate comedic charisma.
During the plays most intense and confessional moments, Perry directly speaks to the audience about the agony and frustration of addiction. Perry's writing and earnest delivery demonstrates emphatically his informed and compassionate understanding of the subject. The popular stars own self publicised past demons gives the production an added dimension and credible weight.
Perhaps most impressive is Perry's achievement of ensuring that the play's darker themes of mid-life inner demons never overpower audiences. The play addresses real issues but with the support of a constant uplifting humour.
Although Matthew Perry is an undeniable 'box office draw' the supporting cast of this evenly composed four hander is collectively magnificent. Christina Cole gives an amusingly neurotic performance as pharmaceutical rep Stevie and Lloyd Owen plays her dim witted love interest Joseph with understated brilliance. Completing the talented quartet, Jennifer Mudge is by turns sensuous, hilarious and tragic as a brashly unapologetic escort Stephanie.  The comedic chemistry between the cast is utterly real and compelling.
In lesser hands the plays approach of having characters frequently monologue directly to audiences could have been an awkward theatrical device. But with performances this good it works effectively to create an intimate atmosphere that showcases the true depth and talent of Perry's writing.
The Bad
There is literally nothing bad to be said about this production, aside from simply acknowledging that anyone expecting to merely see Chandler Bing on stage should be aware this isn't their Friends DVD boxset. The play's language and themes are more adult that a lightweight TV sitcom, but that's certainly not a bad thing.
The Ugly Truth
The End of Longing is a sharply written piece of poignant drama and laugh out loud comedy fun. Perry leads a magnificent ensemble cast in a production packed with sincerity and raw emotion. It's hard to imagine anyone but the most cynical critics failing to appreciate the play's wit and heart.
The End Of Longing runs till 14th may 2016 and tickets are available now from http://endoflonging.co.uk/
Review by Russell Nelson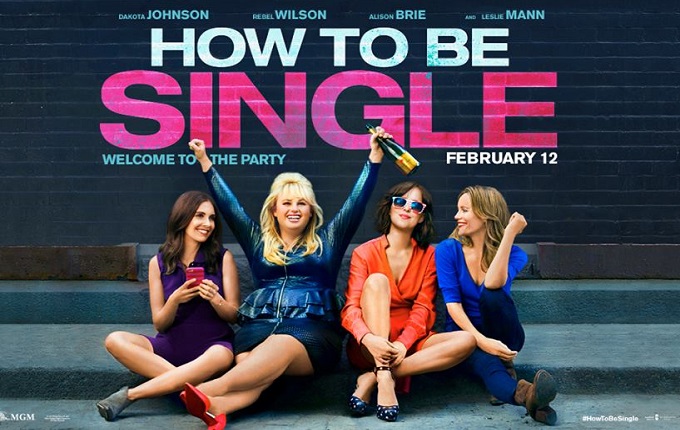 The Plot
A young intern Alice moves to New York to find herself and explore what it means to be single while taking a hiatus from her overly comfortable relationship. Taking advice from her workaholic older sister and her hard partying new best friend she soon struggles to work out who or what she really wants.
The Good
Dakota Johnson continues to rapidly establish herself as a charismatic and captivating performer, independent of her instant Fifty Shades Of Grey notoriety. She works very well with more light hearted romantic material and deserves credit for keeping her character likeable in spite of occasionally selfish or indecisive behaviour. Johnson visually embodies the 'typical girl' while also having great chemistry with both a neurotic Leslie Mann and the unapologetically free-spirited Rebel Wilson.
Rebel Wilson predictably steals scenes throughout with yet another flamboyant turn as an overly confident and blunt talking loudmouth. Pitch Perfect fans will particularly recognise her performance as 'Fat Amy' in all but name. In this film she injects a much needed silliness and serves as a pleasing contrast to the other characters largely self-inflicted dramedy.
Leslie Mann likewise is a perfect fit as a workaholic baby doctor revaluating her life priorities. Jake Lacy from The Office and Girls is another great addition to the cast, offering a genuinely charming young love interest for her. The hunkish funny man at times shows flashes of Chris Pratt like levels of puppy dog likeability.
Overall the film has a reliably fun tone that even smuggle the occasional real insight into modern dating life among a catchy soundtrack and some undeniably laugh out loud moments. The film propels itself quickly though a pleasingly rose tinted celebration of New York dating that should connect with happy couples and perpetual singletons alike.
The Bad
Those that don't find Rebel Wilson's signature combination of innuendo packed shouting and physical slapstick amusing will be naturally less enthusiastic about the film's heavy reliance on her comedic efforts. Without those much needed laughs audiences may find themselves dwelling a little too much on the various romantic subplots, none of which really have enough actual drama individually, although collectively they offer enough superficial dilemmas and feel-good resolutions to satisfy most audiences.
The Ugly Truth
How To Be Single is a fun feel-good comedy that has much more genuine laughs to offer than the average piece of cinema romance thanks to a brilliantly assembled cast, great soundtrack and avoiding ever taking itself too seriously.
Review by Russell Nelson