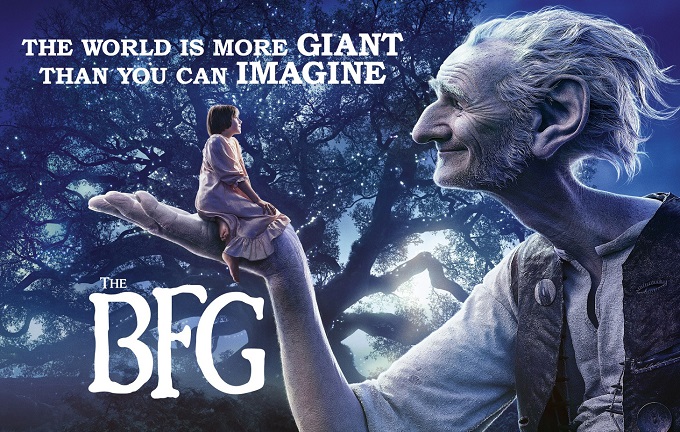 The Plot
An inquisitive young orphan girl Sophie forms a most magical and unlikely friendship with a dream delivering giant. But when the rest of giant country's inhabitants prove to be ferocious child eaters Sophie and her Big Friendly Giant must do something extraordinary to save the children of England.
The Good
Guided by the expert hands of master filmmaker Steven Spielberg this live action/CGI version of Roald Dahl's beloved children's classic perfectly captures the colourful charm of Quentin Blake's original illustrations. Building upon further fond memories of the 1989 animated version, this new imagining of the familiar tale uses the full arsenal of modern special effects to breath fresh life into the whimsical charms of Giant Country. Younger audiences and parents alike will enjoy the gloriously technicoloured fun of dream catching and the lush magical landscape of Roald Dahl's boundless imagination.
Veteran character actor Mark Rylance is rapidly becoming an unlikely global superstar and Spielberg's most consistent onscreen partner. The British star is also undeniably a perfect fit for the role of the Big Friendly Giant. His winsome face lends itself easily to subtle CGI enhancement while his soft spoken voice perfectly captures both the homely charm and unique linguistic acrobatics of the BFG. Dahl's playful flair for language was never more memorably epitomised than by the BFG and his magnificently muddle mutterings. It's easily one of the film's most endearing and entertaining attributes.
Newcomer Ruby Barnhill proves to be yet another magnificent Spielberg discovery, providing the perfect counterpoint to the BFG as the unfalteringly brave and inquisitive Sophie. The precocious young actress has a natural charm of her own and appropriately looks destined for big things. Her unlikely but credible friendship with Rylance's befuddled giant gives the film convincing heart.
The Bad
Roald Dahl is a genius storyteller who has a unique ability to combine fantastical elements with important lessons for children and adults alike. Unfortunately The BFG lacks some of the complexity and darkness of his other celebrated works like Charlie and The Chocolate Factory, Fantastic Mr Fox or The Witches. Skewing intentionally towards a young audience the original book and the film by turn has a fairly simple story to tell, mostly lacking in action sequences. This poses problems when stretched over a 117minute running time, which is notably half an hour longer than its animated predecessor.
Dahl's chocolate factory and its various big screen versions packs in a slew of memorably illustrated moral messages about flawed parenting and the greedy spoilt TV addicted children it produces. Each blackly comic lesson it teaches neatly fitting into amusing musical set pieces. In sharp contrast The BFG really only has one loosely defined message about learning from those that are different and giving new friendships a chance. The film has plenty of heart & rosy sentimentality but perhaps lacks the darker subtext more appealing to grown-ups.
The Ugly Truth
Roald Dahl and Spielberg fans who remain young at heart will welcome this beautifully realised combination of the two genius children's storytellers. Older children and more cynical minds may  find the tale a little silly and simple in places, but those with a special fondness for the previous incarnations of this much beloved classic will be as delighted as those younger audiences experiencing it for the first time.
Review by Russell Nelson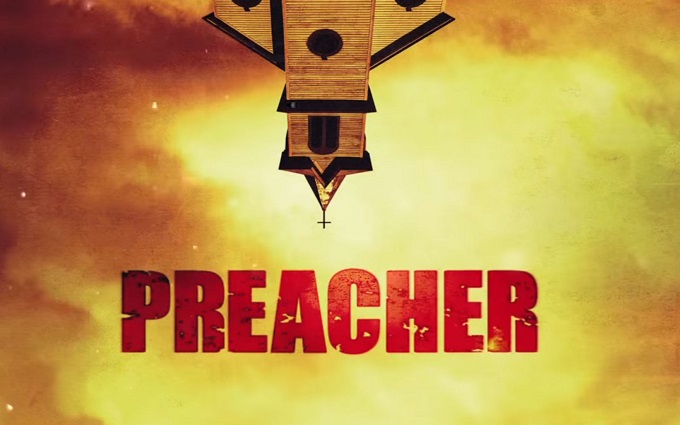 The Plot
Jesse's actions endanger and alienate those closest to him; a glimpse into his past reveals the root of all of his guilt.
The Good
Preacher's 7th episode (He Gone) kicks off from the shocking twist the series left off on in it's previous one, with Cassidy now revealed to have witnessed Eugene's descent into hell thanks to Jesse and Genesis. While Jesse calmly moves on to preaching his service to the congregation wisely surmising that 'your whole life can change in a moment', He Gone manages to create a tension filled episode scattered with flashbacks revealing more about the bond between Jesse and Tulip from their childhood.
The episode's greatest moment comes from the tense dinner sequence, with Cassidy chatting away about the Coen brothers to desperately fill in the awkward silence between Tulip, Emily and Jesse before poor Hugo comes in still searching for Eugene.
Not much happens in this episode in terms of conclusion, but it's clear that the show is heading steadily towards one, with Cassidy revealing his vampiric ways to Jesse in a desperate bid to kick some sense back into him and get him to try and save Eugene. Writer Mary Laws uses the opportunity to add more to characters, revealing the full extent of our first ever flashback from episode one with Jesse having prayed to God for his father to be killed and sent to hell. It's heartbreaking to see young Jesse come to the conclusion that he orchestrated his fathers death.
Rounding off with a shot of Quincannon making his way towards Jesse's church armed with workers and a digger while Jesse claws under the floorboards trying to summon Eugene back with Genesis, it looks like next week will be where the action is.
The Bad
Unfortunately, for the second week in a row we're robbed of the chance to have more screen-time with the elusive and strange Cowboy. At this rate it feels like the more he is left out of the show, the less interesting he becomes. If he ends up becoming important to the plot as the series has ever so slightly hinted at thus far, it will be hard to gain any interest at the rate his appearances have been so far…
The Ugly Truth
It's a slow but tension filled episode this week, with more meat getting added to characters but no really huge moments apart from Cassidy's apparent sacrificial reveal to Jesse. Here's hoping next week will bring the tension to a head, but for now, Cassidy joins Eugene in the 'what's happened with him?' camp.
Review by Johnny Ellis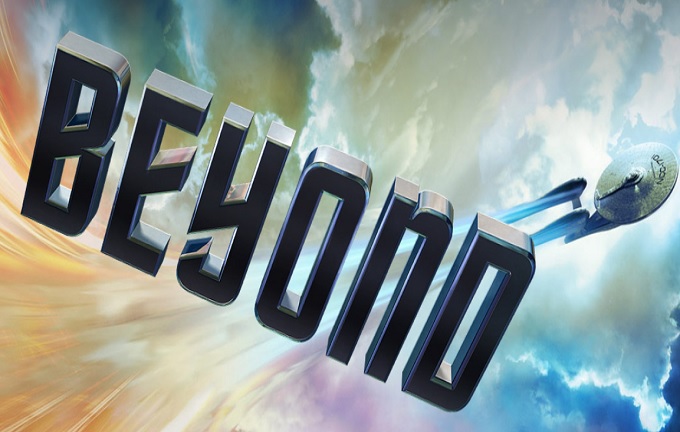 The Plot:
Midway through their five year mission to boldly go where no man has gone before, Captain Kirk and the crew of the USS Enterprise find themselves exploring a piece of dangerous uncharted space at the edge of the frontier.
The Good
Star Trek boldly goes back to the very edge of the frontier and pushes beyond for an action packed adventure that continues the proudest traditions of franchise. Ardent Trekkies will particularly be satisfied to see their most familiar and beloved characters once again exploring space and Technicolor alien landscapes packed with fantastic visual curiosities and credible dangers.
This generations Enterprise crew continues to build upon the fine groundwork laid in the recent reboots to cement their own identities as the characters. Indeed focusing on character development and self-contained action over an overly complicated plot reliant on an depth knowledge of the franchise makes the film both satisfying for devoted Trekkies and a comfortable entry point for newer fans.
Chris Pine plays a slightly more self-aware and mature Kirk, perhaps now even closer to the assured and experienced captain fans expect. Zachary Quinto likewise remains a perfect fit for his logical half Vulcan companion mr Spock. Meanwhile Karl Urban continues to shamelessly steal scenes as the ever pessimistic Doctor McCoy.
The best compliment you can pay the cast and the script is that the new cast no longer feel like versions of the originals. An excellent example of this being the much discussed but surprisingly subtle reveal of Sulu's LGBT status. Beyond proves an appropriate title for a film that truly pushes beyond the limits of what has been well established about these characters in decades of television and big screen adventures.
Though the film is largely centered on the Enterprise crew it remains a huge scale action adventure. Beyond injects the series with even more gravity defying and boldly colourful action sequences. New Director Justin Lin adds his own style into the carefully faithful look and feel of JJ Abrams re-imagined Star Trek universe. Frequent use of liberated camera work and a more varied array of unique alien life give the film a unique visual flare.
The Bad
Three films into the rebooted Star Trek franchise some long-time fans may feel just a little disappointed that certain elements of the original series and films are yet to make a bigger appearance. In particular after the last film teasingly reintroduced the villainous Klingon Empire, it's a slight shame that we still haven't seen the Enterprise and its crew do battle with their most iconic intergalactic foes.
Though Idris Elba delivers a competent performance in a mostly unrecognizable role, in truth his character's villainous plans and motives feel a little poorly defined. The film quickly establishes him as a brutal alien threat to both the Enterprise and its crew, but he lacks the history and gravitas of some of the franchises more iconic and established villains. Despite Elba's best dramatic efforts this ultimately leaves the character feeling like a generic space danger rather than something more truly unique or memorable.
Although Star Trek Beyond strongly develops and explores the familiar crew of the Enterprise, overall it's a largely self-contained adventure truly closest in spirit to the episodic original series. This undoubtedly makes it more accessible to a wider audience but may frustrate some fans hoping to see the fate of the wider universe more at stake.
It's also worth noting that while Lin's directing may add many things to the franchise, some elements such as the prominent return of the Beastie Boys on the soundtrack may fiercely divide fan opinions.
The Ugly Truth
Star Trek Beyond proves a satisfying new installment for long-time fans as well as providing a comfortable entry point to those just discovering the series. Beyond continues the high standards of the revitalized franchise whilst injecting even more glorious colour and fun. It ensures that the series should boldly go on for many many films to come…
Review by Russell Nelson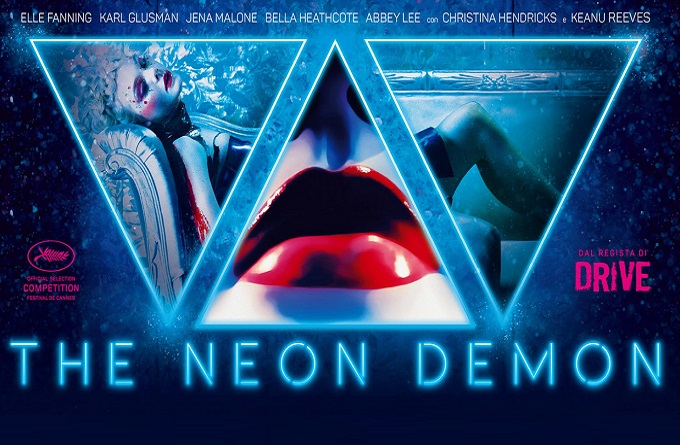 The Plot
When aspiring model Jesse (Elle Fanning) moves to Los Angeles, her youth and vitality are devoured by a group of beauty-obsessed women who will take any means necessary to get what she has.
The Good
Director Nicolas Winding Refn mixes his art house style with the world of fashion in this dark and disturbing tale of beauty and youth. With Elle Fanning as the main subject, the Drive director has a demanding presence for the films centerpiece and Fanning provides an utterly compelling performance as 16 year old Jesse.
Two of The Neon Demon's biggest assets come from the tantalising score that harkens back to the electro style of Winding Refn's previous films, and the fantastically dazzling lighting used throughout. Whether it's the dark red lighting or the bright white or the elegant use of strobe lighting, it's difficult to find a shot in the two hour runtime that doesn't drip with beauty.
The Bad
Unfortunately the score and cinematography aren't enough to give The Neon Demon much accessibility for general audiences. If you're not one for art house films but perhaps were won over by Refn's previous films such as Bronson or Drive, this is much harder to sink your teeth into. While the surface of the film is easy enough to follow, the many directions the plot takes some drastic twists and turns giving it an incredibly uneasy tone. Themes of unspeakable sexual taboos and cannibalism are also thrown in. Such provocative elements could have worked without an elaborate art house facade, but instead they only serve to make the film more unbearable and uncomfortable viewing.
Even then, the story feels far too thin, with the film ultimately feeling more like beauty over substance, which is ironic given the very theme it is attempting to explore. Aside from the overall look and sound of the film, the story never really takes flight, instead moving from scene to scene looking like it's trying desperately to pay homage to art house styles from obscure films which the majority of the audience will perhaps not even have heard of.
Clocking in at nearly 2 hours, The Neon Demon emits a notion of being long for longevity's sake. Take away thirty minutes (including the unnecessary addition of Keanu Reeves as a creepy motel owner) and you would still have the exact same film. At the very least you'd have something more economic and watchable. A tighter runtime would at least  have afforded Refn less time to waste on strange scenes of a cougar trashing a motel room.
The Ugly Truth
Nicolas Winding Refn's latest is a beauty to behold, but it's story lacks any real interest. Alongside the stunning visuals and fantastic music, The Neon Demon drags out some frankly unsettling sequences without  offering much justification. The films apparent efforts to shock and outsmart audiences will not be welcomed outside of a dedicated art house crowd.
Review by Johnny Ellis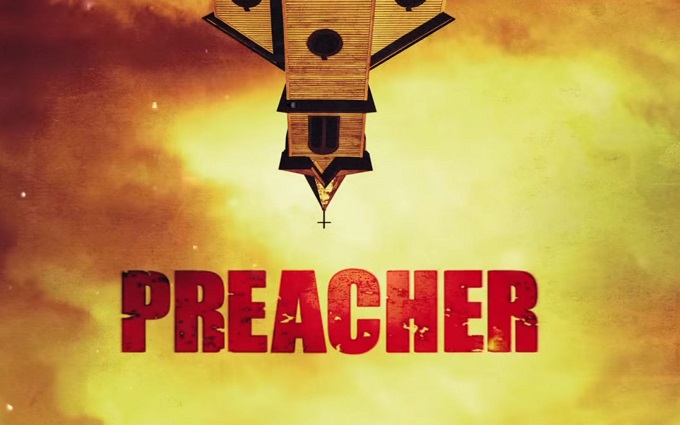 The Plot
Jesse finally comes face to face with DeBlanc and Fiore, and learns about the mysterious entity that has taken over his body.
The Good
This week's episode of Preacher (entitled Sundowner) manages to be the most satisfying one yet in terms of questions being answered. With Jesse finally getting the answers we've all been wanting for 6 weeks now, DeBlanc and Fiore's mission becomes even tougher thanks to Jesse using his power – which we now learn has a name, Genesis – to keep them at bay.
That's jumping a bit forward though, because the magnificent fight sequence in the ten minute cold open is perhaps the biggest highlight of the episode which boasts many highlights. Not only does it give Jesse a chance to show off his fighting skills again, he also gets to work in a wickedly funny tag team with DeBlanc and Fiore as they try to wrestle an angel hunting them down while constantly getting killed off and reappearing in a flash of white. The best part of this whole sequence: the beautifully shot slow zoom out of the hole in the motel wall giving us less and less to see. While there's still enough blood thrown around the screen, it's what you don't see that makes it work so well. And of course Cassidy has to turn up, complaining about 'clones bloody clones!'
All this and we haven't even moved past the opening credits and into the episode which brings the central characters ever closer – as well as a brilliant awkward aftermath of the bloody fight sequence with Cassidy citing Pulp Fiction. With Tulip and Emily bonding over their feelings towards Jesse, and Cassidy's infatuation with Tulip throwing a potential spanner in the works which will no doubt become more prominent in the remaining episodes.
Meanwhile, poor Eugene is trying to get used to this strange new world in which he isn't hated for his botched suicide attempt after Jesse last week worked his new power in Eugene's favour. One particular scene in which some classmates try to befriend him and invite him to set off fireworks after school is heartbreakingly tense. As if that wasn't bad enough though, now he seems to have been sent to hell thanks to Jesse's recklessness with Genesis.
The Bad
After last week's conclusion in which Odin Quincannon brutally murdered members of the Green Acre Group, assistant, Miles is trying desperately to come up with a plan to handle the situation. The plot doesn't move forward much and suffers from a lack of Quincannon this episode but it looks to be on the right path for the last four episodes. It just needs to get there a bit quicker than it's doing now.
The most disappointing part of this otherwise strong episode however, is its distinct lack of the Cowboy. Having only appeared twice now it's a shock to see his absence in this episode and with a handful left this season, it's hard to see just how he will work into the main storyline and when he does, if anyone will even care at this point…
The Ugly Truth
This week's episode is without a doubt the most informative since perhaps the pilot. With Jesse now fully aware of Genesis and determined to keep the power inside him, the remaining three episodes will hopefully be much more intense, especially now that Eugene's in Hell…
Review by Johnny Ellis