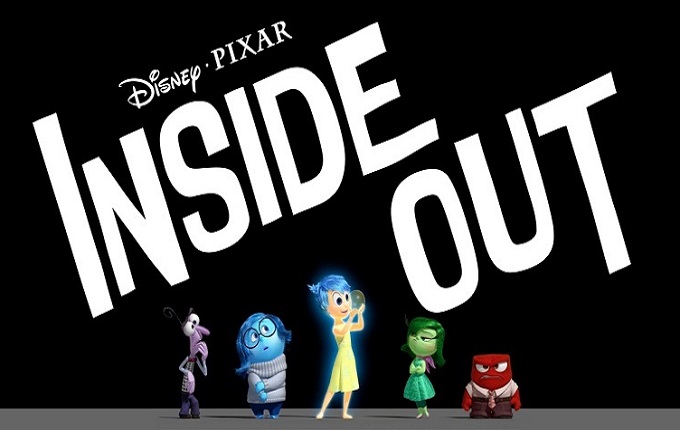 The Plot
Riley is an 11 year old girl dealing with her family relocating to San Francisco. Meanwhile the various emotions that populate the inside of Riley's head including Joy, Sadness and Anger face their own challenges in preserving her personality and happy state of mind.
The Good
Pixar always deliver the flawless quality in digital animation you would expect from the company that pioneered the technology. However, what makes Pixar films truly special is their ability to consistently tell original stories with subtle emotional complexity that appeal to young and older audiences equally.
Inside Out represents a brave and ambitious effort to explore the inner emotional workings of the human mind in a colourful cartoon way. Though easily Pixar's most conceptually challenging adventure, Inside Out remains at its core an easily identifiable story about coming of age and the precise moment when the uncomplicated joy of early childhood comes to a reluctant end.
It's incredibly easy to instantly relate to Riley's painful experience of moving home and losing friends, both real and imaginary. Much like the Toy Story franchise was really a long metaphor for the painful realities of mortality, Inside Out is actually a beautiful ode to lost childhood innocence.
Director Pete Docter has a proven knack for highly emotional storytelling. After all he's the man responsible for the heart-breaking and poignant opening 10 minutes of Up. Inside Out is once again packed with characters and sincere moments guaranteed to tug on audiences heartstrings till they break.
Visually, Inside Out has a soft edged dream like quality that playfully offsets the films more serious substance. Pixar does a great job of personifying the most common human emotions as endearingly fuzzy faced cartoon caricatures. The amusing antics of Fear, Anger & Disgust serve as a happy distraction to the main adventure which sees Joy and Sadness fighting to preserve Riley's identity and treasured memories.
A superb voice cast lead by Amy Poehler add an extra dimension of personality to their emotional characters. Phyllis Smith's permanently gloomy Sadness and Lewis Black's perpetually furious Anger often steal the show.
The Bad
Inside Out does a mostly brilliant job of taking its highbrow psychological concepts and turning them into fluffy cartoon fun, however younger children may still find that some of the film's subtext and Riley's adolescent anxieties harder to understand.  The film treads a fine line between oversimplification and the risk of losing its target audience in the intricacies of the human mind.
The Ugly Truth
Given a recent trend towards easy crowd pleasing sequels and prequels it's refreshing to see Pixar explore genuinely original territory again with a clever and poignant emotional story. Inside Out has enough colourful fun to keep young children happy and enough sophisticated subtext to capture the hearts of older audiences too.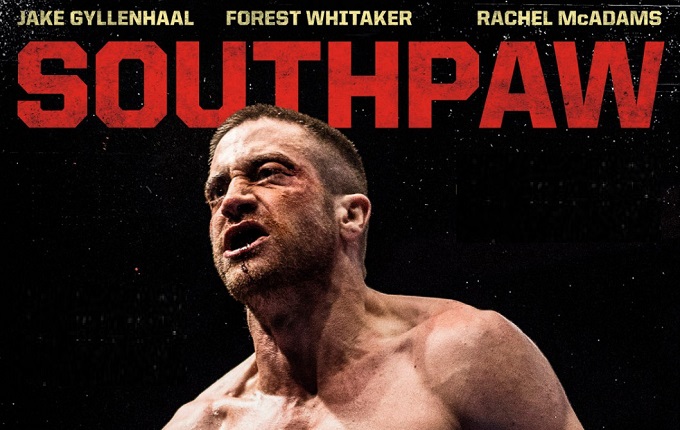 The Plot
When a bitter feud with a fellow boxer threatens to destroy his family and career, fighter Billy Hope (Jake Gyllenhaal) seeks the help of trainer Tick Willis (Forest Whitaker) to turn his life around and bring him back on top.
The Good 
Director Antoine Fuqua's follow up to last years The Equalizer packs a much more emotional punch this time around with some incredible performances that are sure to bring a tear to your eyes. Adopting an occasional first person point of view in the boxing match final act is a nice touch that brings the fight right to the audience, almost making us feel every punch.
Considering his noticeably gaunt figure in last year's Nightcrawler, leading man Gyllenhaal has shown an undeniable commitment to the role with his astonishingly quick bulking up. He certainly physically convinces as a viciously toned fighter fueled by barely restrained rage.
Meanwhile Forest Whitaker's Tick Willis is a wonderful addition to the cast as Hope's strong and silent trainer who helps bring him back to his glory days. Praise must also go to Oona Laurence and the amazingly truthful chemistry with her on screen father Gyllenhaal. For such a young actress, Laurence has proven that she has what it takes to go up against Gyllenhaal and even come out on top in certain scenes.
While for the most part it is very formulaic and hits all the expected notes, Southpaw does bring some genuine shocks and raw emotion which comes with themes of family, suffering and anger. Director Antoine Fuqua demonstrates yet again his usual flair for gritty realism.  Rocky fans and boxing movie fans in general will certainly leave entertained and moved.
The Bad
Unfortunately if you've seen the trailer, nothing is surprising. While the story itself is formulaic enough, the promotional advertising has sadly given everything away and strips a lot of the emotion out of it. With a few smart tweaks the trailer could have easily avoided giving away certain crucial plot points to allow for more shocks. Ironically most of the films best emotional punches are robbed of any impact.
Compared to his Oscar worthy turn in Nightcrawler, Gyllenhaal's performance, while undoubtedly incredible, feels almost a little too easy for him. This performance has already been surrounded by whispers of awards season glory, but should he finally take home that best actor statue next year, it'll be for the wrong role.
The Ugly Truth
If you've not seen the incredibly spoiler filled trailer, Southpaw will work much better for you. If you have, it'll still bring tears to your eyes and works perfectly fine. Brutal, emotional and uplifting, Southpaw is everything a boxing movie should be. It's not quite Rocky but certainly do.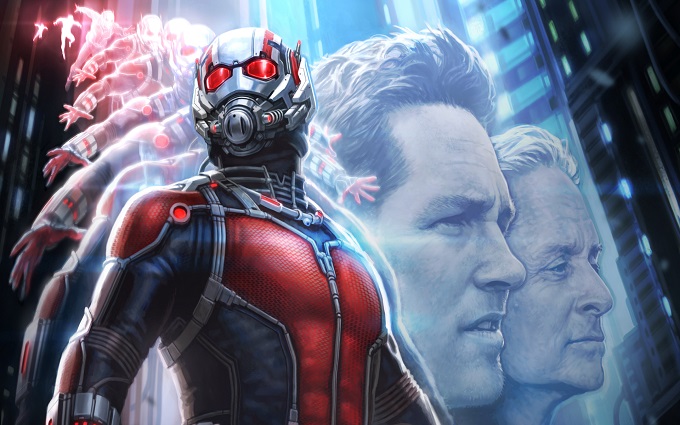 The Plot
Armed with a super-suit with the astonishing ability to shrink in size but increase in strength, a well-meaning cat burglar Scott Lang must embrace his inner hero and help reclusive genius Dr. Hank Pym, plan and pull off a heist that will save the world.
The Good
Guardians Of The Galaxy already proved that Marvel is more than capable of making superb big screen adaptations of some of their lesser known heroes. The perfectly honed Marvel formula of balancing self-aware humour with clever writing and impressive visual effects never fails.
Despite making his comicbook debut over 50 years ago and being a key part of the original line-up for the Avengers, Ant-Man clearly doesn't have the same instant fan recognition that Iron Man, the Hulk or Captain America do.
Paul Rudd is universally acknowledged as one of the most indisputably charming Hollywood leading men. Rudd's endearing hangdog qualities are a perfect fit for Scott Lang, as a kind hearted and reluctant criminal turned hero. His knack for wry humour is certainly put to good use alongside his newly athletic physique. Marvel choose very wisely in selecting someone as naturally charismatic to make Lang instantly likeable and entertaining.
Michael Douglas also becomes the latest elder Hollywood icon to make his debut in the Marvel universe. Douglas is a near perfect fit for Hank Pym, giving the genius inventor some gravel voiced gravitas. He also lends some much needed credibility to potentially absurd super powers like talking to Ants and making yourself very tiny. It's great to see Douglas finally taking his rightful place in a big fun effects driven film.
Evangeline Lilly is another valuable addition to the cast, playing Pym's semi-estranged daughter Hope. Given the somewhat unfair recent criticism of how Marvel has handled its female heroes it's certainly welcome to see a strong female character given equal prominence this time. Lilly is more than a match for Rudd in screen presence and her character may prove to be an even more significant addition to the Marvel universe…
Ant-Man is consistently funny and can thank Michael Pena for many of its most memorably hilarious moments. In a rare treat his presence as a comedic sidekick is scene stealing brilliance as opposed to the usual annoying distraction such characters tend to provide.
Ant-Man does an admirable job of making the power of shrinking seems more fantastic than farcical. Accomplished special effects combined with just the right amount of knowing humour manages to keep things both fun and spectacular. Edgar Wright and Joe Cornish were largely responsible for the script and it shows. Particular highlights include a dramatic action sequence taking place almost entirely in a young child's bedroom. It's entirely the spirit of playful whimsy that this hero needs.
The Bad
Ant-Man might not quite have the instant cool factor that heroes like Iron Man or the Mighty Thor have but Marvel does the very best it can to introduce the character in a way that makes him feel like a worthwhile addition to its ever expanding cinematic universe of superheroes.  There's little negative to say other than acknowledging that standing alongside the Avengers increasingly grand scale adventures, Ant-Man's simple heist format might feel just a little small scale at times.
The Ugly Truth
Ant-Man proudly takes his places among Marvel's amazing cinema universe in a light hearted big screen debut that proves that little heroes are capable of packing a big punch and big laughs. It's another fun origin story that's surprisingly well integrated into the wider Marvel world. It's definitely the start of big things for a famously tiny hero.
Review by Russell Nelson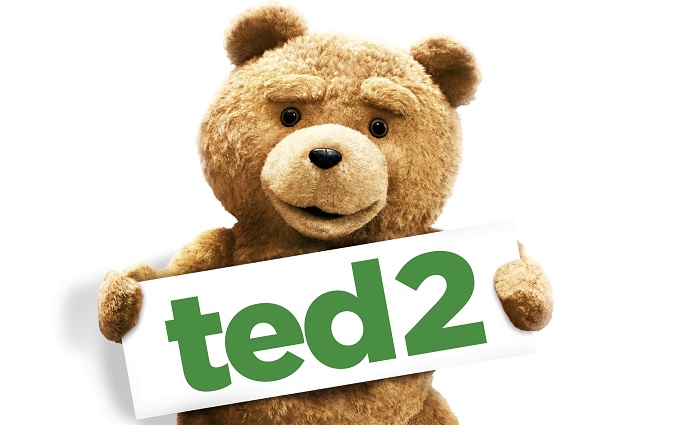 The Plot
Seth MacFarlane and Mark Wahlberg are back as everyone's favourite Thunder Buddies. With a recently married Ted (MacFarlane) and Tami-Lynn (Jessica Barth) looking to become parents, Ted finds he has to prove he's a person in a court of law with the help of lawyer Samantha (Amanda Seyfried).
The Good
Surprisingly enough, for a comedy Ted 2 works best in the non-comedic moments. Instead of focusing on the relationship between Wahlberg's Johnny and Mila Kunis' Lori (more on which later) Ted 2 makes the titular character the main driving force of the story and wraps it in a courtroom drama amongst the tirade of jokes. While it is indeed ridiculous, there is an interesting message about equality that MacFarlane tries to put forward which, though it becomes mostly suffocated by the constant jokes.
That's not to say the jokes are all miss and no hit. One particular highlight comes in true MacFarlane style with a dark and twisted scene at an improv show in which Ted and Johnny try to cheer themselves up by suggesting some outrageous scenarios for the poor performers. The rest of the hits come few and far apart…
The Bad
A lot of the jokes featured are at the expense of references to other, more respected and funnier films. Not so subtle nods are made towards films like Jurassic Park, Planes Trains and Automobiles, and The Breakfast Club, all of which are focused on for far too long to simply satisfy the audience.
Then there are the cameos. The two main ones (for UK audiences at least) being Jay Leno and Liam Neeson. Both of which feel cheap and struggle to bring many giggles. Neeson's is the biggest offender, again trying to reference his current gruff voiced action hero stereotype but spending too long on it.
On the subject of the previously mentioned relationship between Johnny and Lori, Mila Kunis is very noticeably missing from the cast in this sequel. Her absence is explained away in a throwaway comment about the two having split up six months earlier. With reports that Kunis didn't return due to both her pregnancy and MacFarlane's desire to keep the focus away from Johnny and Lori's relationship this time round, it's understandable, yet still somewhat disappointing to see her written off in one sentence.
And while MacFarlane tries to keep the focus on Ted for this sequel, inevitably a familiar face returns, giving the final act a horrible feeling of 'been there done that'.
The Ugly Truth
While the film's main story and attempt at serious subtext is interesting and clearly trying to feel different from its predecessor, Ted 2 ultimately fails due to a high number of jokes falling flat. The film can't avoid falling back on bad habits and being reliant on overlong cameos and clunky references to other films. The low-bro novelty value of MacFarlane's foul mouthed teddy bear may already have worn off.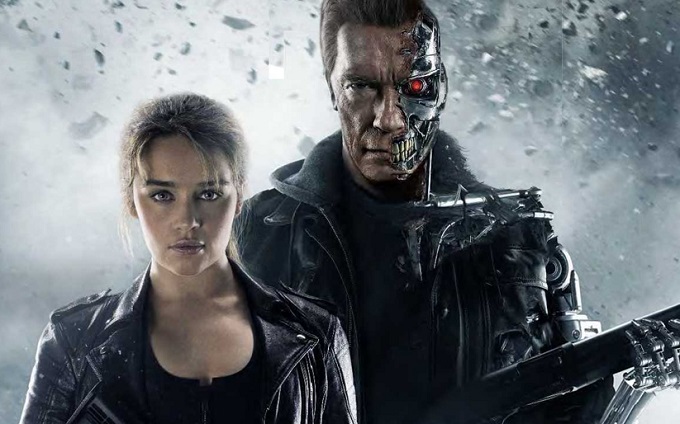 The Plot
Arnold Schwarzenneger returns to the Terminator franchise as John Connor (Jason Clarke) sends Kyle Reese (Jai Courtney) back to 1985 to save his mother, Sarah Connor (Emilia Clarke). But when Reese arrives, it appears the past has been altered and Sarah Conner is not the vulnerable victim she is meant to be thanks to her guardian, the T100 (Schwarzenneger).
The Good
The fifth and latest installment in the Terminator franchise, now over 30 years old, is undoubtedly the biggest game changer yet. With the task of bringing back fan favourite Arnold Schwarzenneger to his role, writers Laeta Kalogridis and Patrick Lussier have found a suitable loophole in the form of alternate timelines It also gives them an opportunity to bring back Sarah Connor, this time in the form of Game of Thrones star Emilia Clarke. Clarke is a worthy successor to Linda Hamilton, playing one of the most iconic heroines of the sci-fi genre and almost instantly proving she has what it takes to be just as badass.
In a plot that spans over thirty years, Terminator Genisys feels like a celebration of the franchise as it begins to head towards an ending that can finally put the ongoing battle with Skynet to rest.
The Bad
The fundamental laws of time travel are mixed up so consistently that it becomes pointless to even try to fit this latest instalment in with the rest of the franchise. Even James Cameron's original story is mercilessly slaughtered to make way for new adventures.
The X-Men franchise recently used the concept of alternate timelines to reboot itself entirely, likewise Planet of The Apes went back to a re-imagined origin story to recapture dominance of the big screen. Terminator Genisys takes the same drastic action, sacrificing decades worth of history with little respect for the original films beyond borrowing a few famous lines. Despite these occasional nods to fans, things soon turn sour as the new script mercilessly hammers its way through the iconic franchise in order to provide an excuse for further storytelling.
It's hard to say much more in regards to the story without treading into spoiler territory but let's just help/warn you by saying, wait during the credits.
While Emilia Clarke and Schwarzenneger deliver credibly strong performances for the most part, the other new faces are less impressive playing familiar characters. Jason Clarke's John Connor is completely ruined beyond all compare in a twist that, had it not been already revealed in the trailer, could have been shocking. Meanwhile Jai Courtney continues to make audiences wonder exactly why studios seem so determined to consistently cast him in major franchises.
The Ugly Truth
Terminator: Genisys could have been final nail in the coffin for the franchise but just like Skynet, feels like it is an unrelenting force which can never truly be destroyed. This exhausting experimenting with time travel will likely just leave you with a pounding headache from the horde of unanswerable questions it poses. Long term fans of the franchise will be glad to see Arnold back, but sad to see the past films so shameless butchered to make room for his long delayed return.
Review by Johnny Ellis