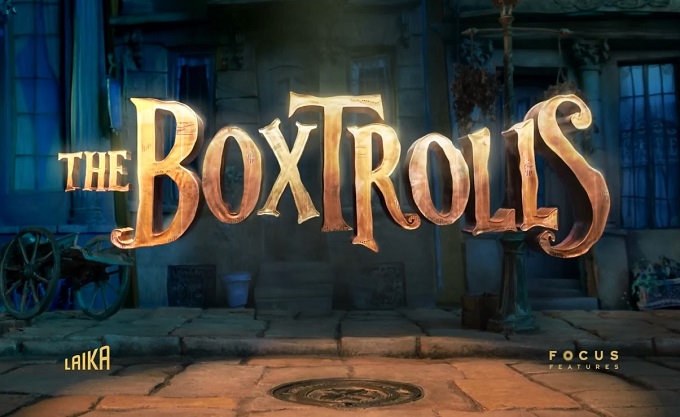 The Plot
When the evil Archibald Snatcher (Ben Kingsley) targets the underground cave-dwellers known as the boxtrolls, their adopted human, Eggs (Isaac Hempstead-Wright) must fight to save them from being flattened in Snatchers plans to move up in the world and finally be awarded the privilege of sitting amongst the illustrious White Hats group.
The Good
Stop motion animation studios Laika are fast becoming a force to be reckoned with and yet this latest feature length offering is only their third film after Coraline and Paranorman. Laika keeps up the good work and even somehow manages to surpass it in Boxtrolls, though.
Set in the aptly named cheese obsessed town of Cheesebridge, Boxtrolls is, quite simply, an absolute pleasure to behold. Each and every frame of the film has been clearly made with the same care as Coraline and Paranorman, that sucks you into the weird and wacky world and brings life to each and every character flawlessly. The perfection doesn't stop there however, with a host of incredible voice talent bringing such admirable accents to the characters.
It's impossible to choose exactly which of the cast stands out most in this film, but highlights include the aforementioned Ben Kingsley (Iron Man 3) as the delightfully detestable Archibald Snatcher; Jared Harris (Sherlock Holmes: A Game Of Shadows) as the town leader and chief cheese taster, Lord Portley-Rind; and Richard Ayoade (The IT Crowd) as Snatchers henchman, Mr Pickles, to name just three.
With plenty of jokes to keep both adults and children chortling throughout, the best of which is such a minor passing moment that is barely even concentrated on but still ends up being one of the films biggest highlights. You'll no doubt know it when you see it but without giving too much away, it is the most perfect of puns. It's moments like this that really bring the sense of what Laika is so brilliantly achieving. A fantastically made stop animation feature which seems to draw back and let the art speak for itself without appearing to be boastful at all in it's achievements in animation.
The Bad
It brings so much joy to report that there really isn't any downside to The Boxtrolls. If you were to truly have any problems with the film the only criticism you could really come away with is the slightly unexplained cause of the rather advanced vocabulary that young Eggs seems to have somehow picked up over his years of being raised with a group of inarticulate boxtrolls. However this is a minor concern which is easily ignored thanks to the multitude of distractions laid out on screen.
The Ugly Truth
Topped with a host of memorable moments and a genuinely enchanting story that will please both children and adults alike, The Boxtrolls is an instant classic that will surely stand the test of time. And although awards season is still a good few months away, we won't be surprised in the least to see Laika's latest bag a fair few well deserved gongs.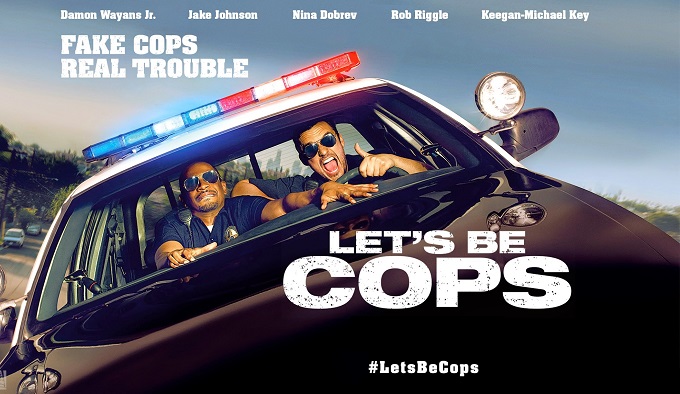 The Plot
When two struggling LA underachievers Ryan & Justin dress up a cops for a fancy dress party they find their surprisingly convincing outfits give them newfound street cred and better luck with the ladies. Embracing their new identities soon lands them in trouble though when they get caught up with real life gangsters
The Good
Jake Johnson has recently climbed out of supporting cast obscurity thanks to his work opposite Zooey Deschanel in small screen hit New Girl. He carries a certain degree of charm over to the big screen, making an effortless fit yet again as a vaguely likable slacker. His cheerful but clearly misguided enthusiasm for life as a pretend cop helps inject a sense of fun into proceedings. A reluctant Damon Wayans Jr. likewise does a fine job in the role of his convincingly nervous sidekick.
The film's leading pair work well to ring maximum laughs from a script lacking in complexity. To its credit the film never resorts to charmless gross out gags or increasingly implausible blockbuster action, as most of the recent spree of law enforcement themed comedies have done.
The film provides a few memorable moments of physical comedy, mostly sold through Jake Johnson's gleeful reactions. Brawling with naked thugs, huge hysterical women and bemused gangsters are among some of the typical slapstick delights on offer for your viewing pleasure.
The Bad
Let's Be Cops takes a very simple comedy concept of mistaken identity and stretches it into an entire feature length adventure. Whilst the film offers occasional laughs, in truth the whole escapade could have been dealt with quite adequately in a single episode of a moderately successful TV sitcom.
It's also hard to ignore obvious comparisons to the 21 Jump Street franchise. As Let's Be Cops attempts to ring laughs yet again from the increasingly familiar formula of foolish friends bungling efforts to emulate Hollywood cop movies. The fact that both Jake Johnson and Rob Riggle previously starred in the 21 Jump street films makes the comparisons even more unavoidable.
The film would have undoubtedly benefited from a bigger role for supporting star Andy Garcia and a more convincingly menacing villain than James D'Arcy's generic hoodie wearing street-thug.
Jake Johnson and Damon Wayans Jr. may be watchable buffoons but the film lacks any hint of originality. An attempt to inject some kind of moral lesson into the end of the duo's predictable adventure whilst casually setting up the possibility of a sequel seems heavy handed and overly ambitious.
The Ugly Truth
Let's Be Cops is an easy watch and should certainly amuse any fans of recent efforts like 22 Jump Street or Ride Along. Overall a likable leading duo makes this an adequate but forgettable addition to the cop comedy genre.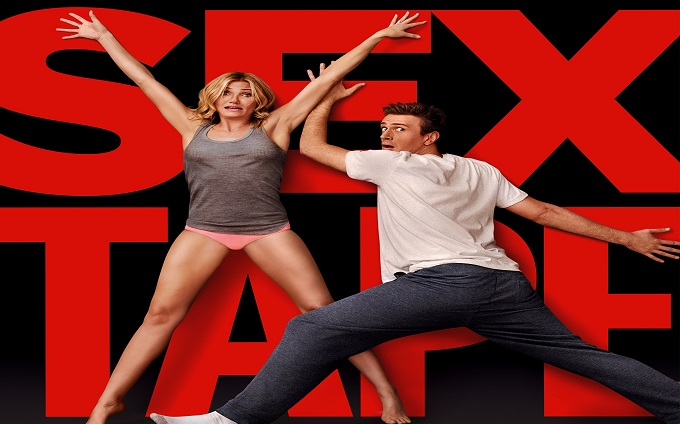 The Plot
Jason Segel and Cameron Diaz star in this romantic comedy in which a couple try to spice up their sex life by filming it on their iPad. But when they realise the next day that the video has been synched to all other linked devices owned by friends, bosses, family members and a postman, they must race to delete the footage before anyone sees it.
The Good
Considering the extremely recent news of Apple's iCloud hacking scandal, Sex Tape echoes real life in an incredibly surreal way that it almost feels like the film was released this week specifically to coincide with the news stories. This of course is not the case, yet still, it couldn't possibly have been any luckier with its release date.
A host of comic actors keeps Sex Tape endearing enough, with the aforementioned Segel and Diaz heading up the film as the unfortunate couple, Annie and Jay. Asde from the two likeable leads the film also offers up the familiar comedic charms of The Office's Ellie Kempar and Hot Tub Time Machine's Rob Corddry,  popping up occasionally in supporting roles. Then there's Rob Lowe, who appears as an almost extended guest appearance for much of the middle act.
While it's nice to see such comical talent throughout the 94 minute runtime, it's Segel who gives most in Sex Tape. No matter how weird and wacky the film gets, Segel's loveable goofiness is sure to keep you distracted sporadically. It's just a shame that the cast can't entirely rescue the film.
The Bad
The main idea behind Sex Tape is almost passable. A couple film themselves doing the dirty, but when the footage is saved, it ends up saved on other devices. It's a believable story that could realistically happen to anyone. However all the plausibility of the script is soon stripped away when it's revealed just who has access to the footage.
First and foremost is Annie and Jay's children. OK. Credible enough. Why wouldn't the family be all connected on the same network at home. Next up are their best friends. Again, credible enough. After all iPads are pretty nifty gifts and Annie and Jay are well off enough to give them as such. Then there's the postman. Which is where Sex Tape moves from silly to absurd. However we don't get to see much of this plot thread bar one or two shots of the man. Instead, the film focuses on Rob Lowe's character, who also has access to the video. Lowe plays Hank, a possible future boss of Annie's who seems to be given an iPad almost instantly after their first meeting.
Though the excessive generosity does seem ludicrous, it is at least explained through Segel's character in a few throwaway lines about him having gone through so many iPad's in his job as a music producer that he is able to give them away freely and often. Yet this isn't the films most nonsensical plot point. The winner of that particular award goes to the incredibly dismissed and unquestionable drug use between Diaz and Lowe.
All this and yet we haven't even touched upon what instantly appears to be the main point of the whole film. To sell Apple products! An agenda which admittedly is handled well enough. Even if the plot revolves around the fact that using iPads can be dangerous when it comes to privacy, the solutions come simply after the script takes some time to poke fun at the fact that technophobic Segel has gone to so much trouble when the answer was in front of him the whole time.
If you've seen the trailer then you know exactly what to expect as far as the laughs go, it's a mostly lazy combination of obvious innuendo and slapstick physical comedy. The couples desperate quest to avoid embarrassment is a predictable series of awkward moments interrupted by angry guard dogs and falling onto/over things.
The Ugly Truth
Not even an admittedly talented comedic cast can save this extended Apple advertisement from a substandard script that could have been tweaked easily enough to deliver a more believable and satisfying end product. Segel is as always a likeable saving grace but is certainly not enough to elevate proceedings beyond being a guilty pleasure, albeit a very topical one this week.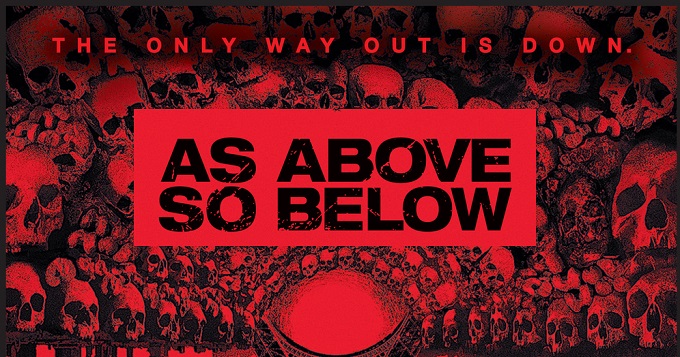 The Plot
A team of explorers delve into the depths of the catacombs buried under the streets of Paris to find the philosopher's stone. But the deeper they go, the bigger mysteries they oncover…
The Good
This latest found footage flick from the makers of Quarantine and Devil starts strong enough with a well done cold open to what seems to be another familiar film to add to the ever growing sub-genre of horror. But after the strong opening comes an even stronger main plot to fill the time.
One of the most interesting aspects of As Above, So Below is most certainly the fascinating amount of history built into it's plot. If you're going into this looking for a run-of-the-mill found footage thrill ride you'll most likely be distracted by a genuinely fascinating story. With hints of The Da Vinci Code, screenwriters Drew and John Erick Dowdle (who also directs) have seemingly put a lot of research into their latest claustrophobic chiller.
Perdita Weeks (The Tudors) heads the expedition crew as Scarlett, a young British student who is continuing her late father's work in the search of the legendary philosophers stone. Presented as part mockumentary, As Above spends more time exploring the history and culture of Paris and its catacombs – the setting of most of the films action -  in a way that doesn't dry up and actually remains curious and fascinating throughout much of the 93 minute run time. At least until it's final act.
The Bad
It's only fitting that a found footage film set mainly in the underground tombs of Paris would have to have some form of horror in it. And while much of the atmosphere does hint towards that pretty much from it's cold open, it's a shame that, in the end the film decides to focus on this part mainly to keep audiences enthralled for its final act. A job it was doing well enough beforehand without the need for so many jump scares.
To completely ditch the films main intrigue of bringing Paris' dark history to life becomes its downfall. Just as things are leading to a great crescendo with our characters crawling on hands and knees into a region of the underground tunnels that brings the eeriness up to 11, Dowdle turns away from the intrigue to bring shocks aplenty. A rather disappointing decision.
The Ugly Truth
As Above, So Below starts off looking like another found footage horror flick to pass the time with. It then moves toward being something altogether more interesting as it explores the history of Paris' catacombs and dabbles in urban legends. Unfortunately it ultimately retreats back to the safety of horror genre cliches. The film leaves behind most of its intrigue and interest to give the audience something more familiar. Such a great opportunity is missed to make way for the frights and jumps that we're all accustomed to when it comes to found footage.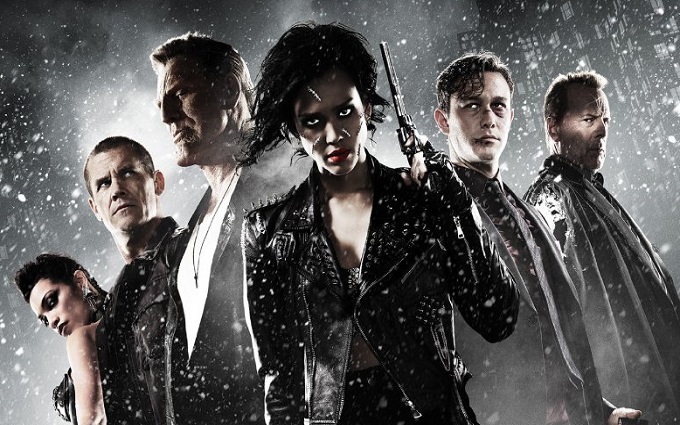 The Plot
Robert Rodriguez and Frank Miller team up again to bring a second dose of stories from Miller's ever popular graphic novel. Bruce Willis, Powers Boothe and Mickey Rourke are among the returning faces, whilst newcomers Joseph Gordon-Levitt, Josh Brolin and Eva Green are added this time around.
The Good
It's been 9 years since cinemagoers were first introduced to the beautifully shot streets of Sin City, with its nods to film noir and incredibly well adapted scenes which, quite literally brought Frank Miller's comic book series to life. But finally Robert Rodriguez and co-director Miller have managed to gather the previous actors together as well as add in a few new faces for a selection of more stories from the city where 'you go in with your eyes open, or you don't come out at all' as Joseph Gordon Levitt's Johnny so eloquently puts it.
This is perhaps the best way to describe Sin City: A Dame to Kill for. It's certainly a wonder to watch as Rodriguez and Miller bring the same beauty that made the first film such a hit. The stories explored this time around feature the aforementioned Gordon-Levitt in The Long Bad Night as Johnny a smug young gambler who swaggers into Sin City in the hopes of embarrassing Powers Booth's Senator Roarke in a game of poker. We also have Eva Green joining the film in the titular storyline, A Dame To Kill For as femme fatale, Ava Lord who has Dwight McCarthy (with Josh Brolin replacing Clive Owen as a younger version of the character) wrapped around her little finger in the way that someone only of Green's calibre could do.
Wrapped around these stories we also have the return of Mickey Rourke looking and sounding as gruff as the last time we saw him as Marv, in Just Another Saturday Night where he has a run in with some frat boys attacking a homeless man. And finally, Bruce Willis returns as John Hartigan along with Jessica Alba's Nancy Callahan in Nancy's Last Dance.
Each of the four stories weave effortlessly in and out of each other with characters popping up here and there before taking the stage for themselves in their own stories. While it's nice to see Willis and Rourke back, the highlights this time around are undoubtedly Eva Green and Joeseph Gordon-Levitt. Gordon-Levitt becomes instantly likeable as the cocky Johnny but Green eventually tops him as she charms the audience just as easily as she does Brolin's Dwight.
The Bad
The nine year gap has not helped Sin City in the long run. Though it is just as amazing to watch as it's predecessor, A Dame To Kill For doesn't have anything really new or ground-breaking to warrant it's existence. If it had been released maybe a year or two after the first, we could have had a strong franchise on our screens by now. However as entertaining as a third instalment would be, if the gap between films is even half as long next time round, interest will surely have died out altogether.
Another wrong move in the sequel is the cameo's. While Christopher Lloyd just about gets away with his, the appearance by Lady Gaga feels incredibly out of place. This is a film which certainly doesn't need cameo's like this to keep it interesting so why Rodriguez bothered to include her for such a blink and you'll miss it scene is just plain confusing.
The Ugly Truth
Joeseph Gordon-Levitt and Eva Green shine brightest in the long overdue sequel to the dark adaptation of further stories from Sin City while Bruce Willis and Mickey Rourke bring a sense of familiarity with them. Although it has issues with the lengthy gap between the first instalment and this one, and it's unnecessary cameos (mainly Lady Gaga's), fans will definitely get a kick out of returning to the beloved setting.