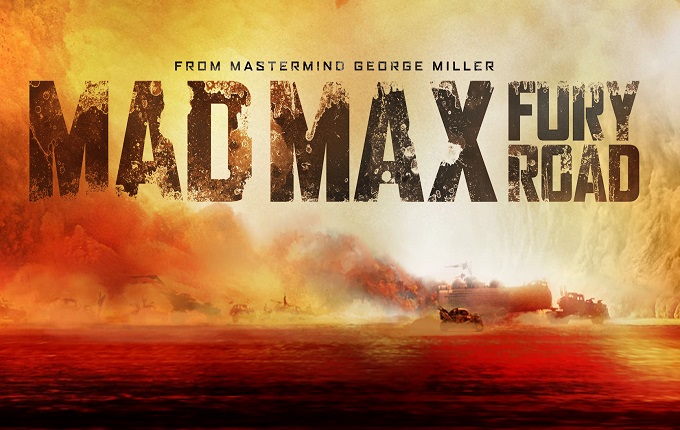 The Plot
George Miller brings his cult classic post-apocalyptic Road Warrior back after 30 years, with Tom Hardy taking over for a reboot of the much loved trilogy. In a world where humanity is broken, two rebels become unlikely aliases in a race through the barren landscapes to escape the treacherous man who has kept them locked up as a human blood bag and a slave wife.
The Good
When it comes to action movies, you'll be hard pushed to find anything that comes even remotely close to topping the action found in Mad Max: Fury Road. It barely gives you time to blink through the sheer volume of fire and destruction, which begins before the title has even appeared and still hangs in your head in some sort of drunken state after the credits have finished rolling. It is the purest action in its most undiluted form. You'll need some sort of caffeine to stay with it.
Tom Hardy proves yet again that he can pull off the strong silent hero with tremendous ease and meticulous professionalism. He's certainly a worthy successor from Mel Gibson's original Road Warrior. Charlize Theron, meanwhile, is just as powerful, if not more so, as the one armed Imperator Furiosa, and is more than a worthy accomplice to Hardy's Max.
Also surprisingly, Fury Road looks utterly beautiful for an action film. While the numerous ads and promos have shown that it's huge in scale, it's when the action turns into the night that the real beauty comes alive, in some gorgeous blue tint that deserves to be marvelled at on the biggest screen you can find.
The Bad
While there's no denying the size and beauty of the film, much like the original trilogy, there's a lot left out in the story side. Hardy himself gets barely twenty lines in the entire film and has little to no character development. He just suddenly appears and that's that. There are some hints to a back story of how he became who he is, but it's left very open and somewhat leaves you wanting more than just action.
On the action, there's really not much to criticise at all, although, while clearly a lot of the special effects are practical (80% according to IMDb) there are still moments in which the CGI is rather blatant. Mainly when it comes to the explosions and fire used.
The Ugly Truth
Essentially, Mad Max: Fury Road is a two hour long chase sequence with admittedly incredible action that will be extremely hard to top. Unfortunately the story that comes with it is nowhere near the same standards…
Review by Johnny Ellis
Bonus gallery of Mad Max Fury Road World Premiere Pictures below: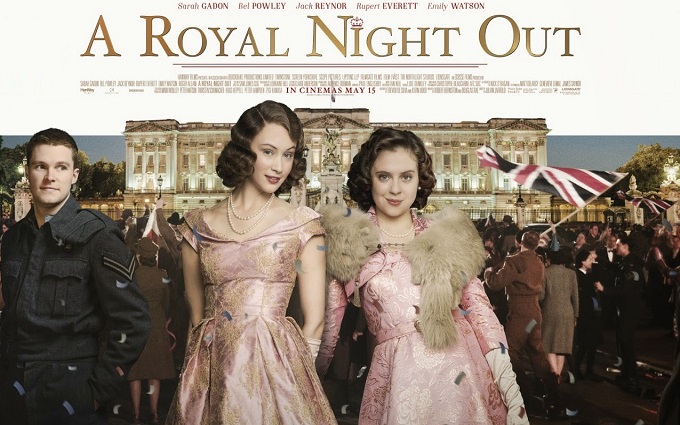 The Plot
On V.E day in 1945, Princesses Elizabeth (Sarah Gadon) and Margaret (Bel Powley) are allowed to join the celebrations outside the palace and throughout London. Cue a night of excitement and romance…
The Good
The format of Royals mixing with common folk is usually a safe bet when it comes to british period dramas – case in point: The Kings Speech and Mrs. Brown - and A Royal Night Out is no exception. With the 70th anniversary of VE Day having just passed by, what better time to tell the story of Princess Elizabeth and Margaret's first foray into the Real World past the palace gates.
Both Gadon and Powley are as lovely as you'd expect two young princesses to be, as they roam around London figuring out how to fend for themselves in amongst the lower class. Their performances are quite endearingly quirky and the fact that they look an awful lot like sisters definitely helps. Meanwhile, the two chaperones assigned to them bring plenty of humour as the most inept guards/chaperones you'll see. After losing the princesses in what I'm sure is record time, they barely even try to find them and give into the temptations of the celebrations around them.
We also get a sprinkling of The Kings Speech with King George (Rupert Everett – who replaces Oscar Winner Colin Firth) and his stuttering VE Day speech. Both Everett and Emily Watson who plays his on screen queen give as good a performance they can with the few scenes they're given.
The Bad
While it's certainly all jolly good fun to see the princesses mixing with the rabble down below, it seems that, though the main plot is indeed apparently true, writers Trevor De Silva and Kevin Hood have allowed themselves a bit too much artistic freedom. The idea of Princess Margaret somehow finding herself in the seedy underworld of Soho's sex trade or Princess Elizabeth finding a new, and possibly romantic, friend in the form of an AWOL soldier are fun ones but start to seem outright absurd the further along the story gets.
The Ugly Truth
A Royal Night Out isn't as high brow as the previous Royal Family stories we've seen, which makes the whole premise appear quite preposterous towards the end. But it also allows for much more fun.
Review by Johnny Ellis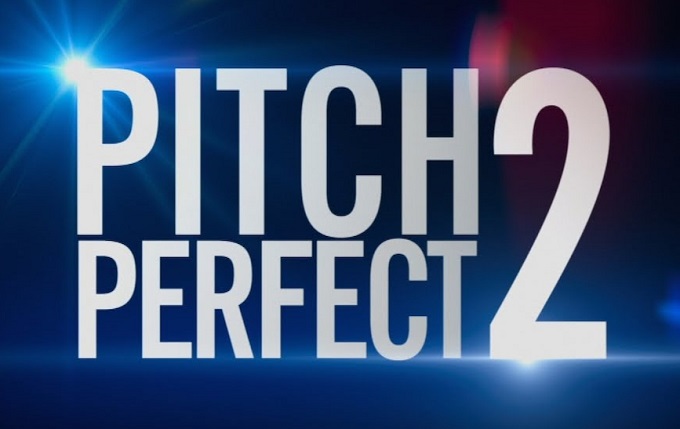 The Plot
The Barden Bellas are back for more Aca-awesome covers, and this time the stakes are higher. After embarrassing themselves in front of President Obama, Becca (Anna Kendrick) and her crew have the chance to redeem themselves. All it will take is winning the world championships…
The Good
It's been nearly three years since Pitch Perfect appeared somewhat out of nowhere, to become a huge hit for Universal so of course a sequel was inevitable. Pitch Perfect 2 offers everything you'd expect in a sequel. It's bigger and – ever so slightly – darker, thanks to the inclusion of the Barden Bellas' new adversaries, German acapella group Das Sound Machine. While it's all just a bit of fun, there's no denying that Das Sound Machine are slightly intimidating, whether it be the way they tower over the Bellas or in Becca's case, the sexual confusion that comes with any altercation…
Of course the old gang is back with fan favourites like Fat Amy (Rebel Wilson) and Benji (Ben Platt) and of course the brilliant commentary scattered throughout from John Michael Higgins and Elizabeth Banks – who this time around also directs. But there are some nice additions too. Hailee Steinfeld (True Grit) joins the Bellas as Emily, daughter of a past Bella who wants to prove herself. And we have the lovely addition of David Cross (Arrested Development) who serves as host of another version of the riff-off scene from the first film.
While the first Pitch Perfect was more of a romantic comedy, the sequel seems to focus less on that, giving more chances to see the Bellas in performance, which made the first such a hit.
The Bad
Pitch Perfect 2 seems a bit like the awkward second album and unfortunately doesn't particularly bring anything new to the story. Yes, it's bigger, but yet it still seems to be missing something. The songs don't seem to be as big a hit as the last film's and the point is almost proven when the popular Cups song from the first is brought back. Almost like there is no faith in the new songs. And though it's only 3 minutes longer than its predecessor, it feels about twenty minutes too long.
The Ugly Truth
Pitch Perfect 2 brings back everything that made the first such a hit, but it feels like more is needed to detach itself. Much like the Inbetweeners sequel last year, Pitch Perfect 2 seems acceptable purely due to the fact that the first was such a huge hit. Here's hoping something more is added for the third.
Review by Johnny Ellis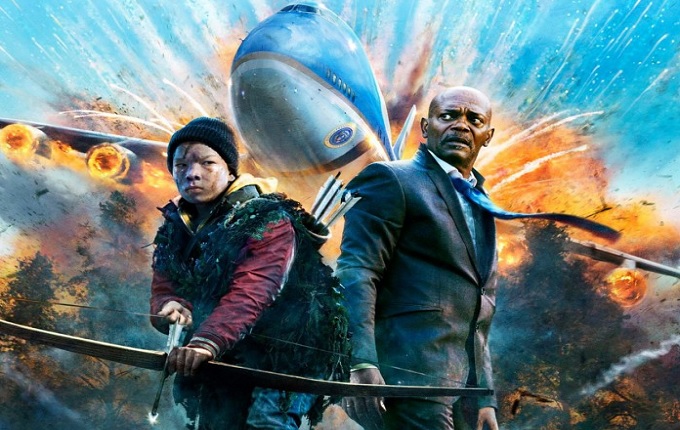 The Plot
On the eve of his 13th birthday, Oskari (Onni Tommila) is sent into the Finnish woodlands alone to capture and kill the biggest game he can find. But, when the President of the USA (Samuel L Jackson) drops out of the sky after an attack on Air Force One, these two unlikely allies must join together to survive the night and evade capture from the terrorists in search of them.
The Good
When you've got Samuel L Jackson playing the President of the United States of America in a Finnish action movie, there's not much that can go wrong. And when it's directed by the same man who brought a Santa Clause horror movie to our screens (Jalmari Helander – Rare Exports) the hands you're in become even safer.
Big Game is everything you would expect from an action film whose main selling point is that Samuel L Jackson IS the President. It's big, loud and a huge amount of fun. Whether it be Jim Broadbent pottering around the typical response bunker eating a cheese sandwich while trying to save the president, or Jackson himself giving his usual Jackson-esque reactions to utterly absurd idea of a plot line that unfolds in front of your eyes – at one point he even screams the thing we're all thinking; 'we gon' die!' . There are enough nuggets of pure undiluted entertainment peppered throughout this insane film to ensure your time isn't wasted.
The whole film feels like a loving throwback to early action films like Die Hard and even more recent examples such as White House Down and Olympus Has Fallen. The main antagonist (Mehmet Kurtulus) in particular feels at times that he could be a distant relative of Alan Rickman's iconic Hans Gruber, giving off the same airs and graces that Rickman did in his performance. Which leads us to one of the film's few downfalls…
The Bad
Though Kurtulus does bring an incredibly suave performance to the screen, he is nowhere near as developed a villain as someone like Rickman's Gruber. Of course, topping one of the best villain performances of 80s action movies is hard to do. Though Kurtulus plays a villain impressively described as an 'apolitical heir to wealth', a man who believes in nothing and follows no one, the film does't quite do enough to show this during his modest screen time.
The Ugly Truth
One glance at the poster for Big Game and you know what you're in for, big boisterous fun with touches of humour.  Those that accept the film for what it is may just and enjoy the ride, might just find themselves eager for a seemingly inevitable sequel as the final credit role
Review by Johnny Ellis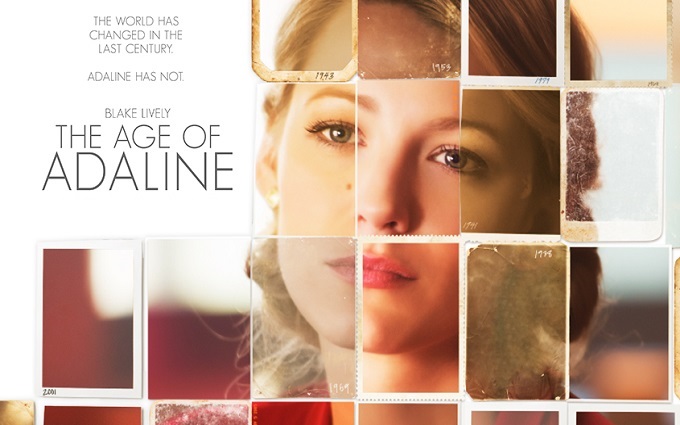 The Plot
After a lightning bolt hits her during a fatal car crash, Adaline Bowman (Blake Lively) becomes immune to the ravages of time. However, her invincibility hinders her life more than it helps, making it difficult to grow attached to anyone. But when she meets Ellis (Michiel Huisman) one New Years Eve, an old flame from the past arrives too…
The Good
Blake Lively brings a much needed air of grace and elegance to the titular character of Adaline and makes you believe throughout her performance, that she has indeed lived through all the years that Adaline has. Lively brings an attitude that fits perfectly with the role, like she's from another era, yet still knows how to blend in with the times.
While the story brings instant recollections of The Curious Case of Benjamin Button mixed with the romantic melodrama of Nickolas Spark, it still stands on its own well enough. Thanks mainly to Lively, but also in part to Harrison Ford, who for the first time in a good while seems less determinedly grumpy to be back on screen. He's doesn't seem too happy either,  but he certainly appears happier than we've been used to from his last few films. Perhaps JJ Abrams has something to do with it…
The Bad
Though the set-up is interesting, the fact that it takes Michiel Huisman's Ellis Brown to change Adaline's entire perspective on her life feels a bit too out of synch. There's no denying Huisman's looks, but for years Adaline has been avoiding any attachments other than that of her daughter, changing identity every few years to escape any emotions. But apparently all it takes is a couple of dates with Ellis and she's smitten! Had more time been spent seeing their romance blossom, it might have actually worked.
Then there's the, at times, irritating addition of the deadpan narrator who takes us through the story in the opening, leaves for about an hour and pops back another couple of times before the end credits. While the opening was understandable, as he explains matter-of-factly, exactly how Adaline's invincibility comes to be, his reappearance is somewhat jarring.
Finally, towards its third act, Age of Adaline also starts to unroll a storyline which feels better suited for an episode of the Jeremy Kyle show, albeit a much more elegant one. While we can't delve into too much detail on this without spoiling it, suffice to say, you'll understand when you get there…
The Ugly Truth
Age of Adaline is a typical romantic drama with a nice, slightly under established premise to it, which works well. What doesn't work well certainly doesn't ruin it completely. It's not an instant classic but it does its job well enough.
Review by Johnny Ellis