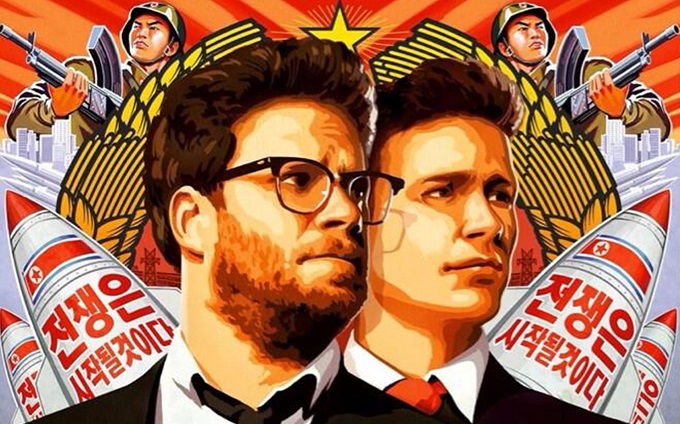 The Plot:
A cocky TV chat show host and his good intentioned producer manage to secure an unlikely interview with the reclusive North Korean dictator Kim Jong-Un. They are quickly persuaded by the CIA to use this historic opportunity to discreetly assassinate the 'supreme leader' for the good of America and the world. But when they arrive in the infamously secretive state things don't exactly go to plan.
The Good
Randall Park plays North Korea's infamous leader Kim Jong-Un as a deranged cry baby with daddy issues and a secret penchant for fruity cocktails and Katy Perry. Lurching from soft spoken vulnerability to crazy screaming tyrant it's a convincingly delusional caricature. Park plays the notorious 'supreme leader' almost like a more rotund Mr Chow from the Hangover. In truth it's not a difficult challenge to mock the reclusive dictator as few people outside of the North Korean military elite have any real concept of who Kim Jong-Un truly is. Park essentially has free licence to make him as maniacal or pathetic as he likes.
Seth Rogen and James Franco have a well-practiced chemistry based on a simple but effective formula of offsetting Franco's smug charms with Rogen's oafish likeability. The pair is undeniably well typecast as obnoxious host Dave Skylark and his increasingly disillusioned producer sidekick Aaron Rapaport. They trade innuendos and moronic banter with all their usual enthusiasm.  It isn't sophisticated or subtle but it is at least often amusing.
Overall the film benefits from some snappy action montages, a catchy soundtrack and a few memorable gags. It even manages to coin the term 'honeydicking' as an unlikely catchphrase.
The Bad
Without the immeasurable hype created by the Sony hacking scandal and the studios seeming hesitation to subsequently release the film, it's doubtful interest in a low brow Seth Rogen/James Franco comedy vehicle could ever have been this high. Fans of the duos trademark unapologetic mix of dick jokes and drug addled buffoonery will certainly enjoy this latest offering. However it may not be enough to satisfy those watching the film just to see what all the diplomatic fuss is about.
Comedy and satire have always been powerful weapons against oppression, evil or tyranny. Reducing symbolic figures of hate and fear to the level of common ridicule is a laudable aim. Unfortunately The Interview often fails to deliver the kind of biting political satire optimistic audiences might have hoped for.  The comedic potential provided by propaganda fuelled dictatorial regimes is largely squandered in favour of jokes about hiding things in your ass and lazy pop culture references.
Rogen and Franco deliver exactly what you'd expect, but it's fair to say that the film could just as easily have centred on a fictitious country and dictator. The potentially daring choice to actually make a comedy about North Korea really adds little to the film beyond absurd international controversy and the resulting mostly unnecessary hype. Whatever this film has to say about North Korea, it's important to remember Matt Stone and Trey Parker said it first with Team America.
The Ugly Truth
The Interview is a satisfying slice of silly slapstick, though it's very unlikely to win awards or actually change the world. It's not hard to see why North Korea weren't amused, but the rest of the world just might be. In truth the film is likely to divide opinions between those who welcome poking fun at Kim Jong-Un and those who feel a little disappointed that this only comes in the form of a ludicrous James Franco comedy. Possibly the funniest thing about The Interview is that it actually somehow managed to start the world's first major cyber-war.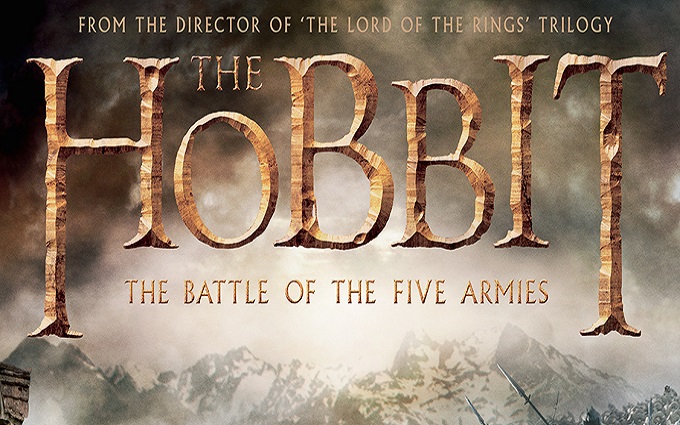 The Plot:
In the third instalment of The Hobbit trilogy, finally completing the epic Tolkien franchise, the battle continues to rage for the riches of the fabled Mountain Kingdom of Erebor. Diminutive Hobbit hero Bilbo Baggins and the forces of good stand against an ancient evil and a deadly array of monstrous foes. As Dwarves, Men, Wizards, Dragons and Elves each play their part in shaping the destiny of middle earth…
The Good:
After literally decades of production, patient Tolkien fans finally have a complete six film saga with the Hobbit and Lord of the Rings trilogies both at last complete. The Battle of The Five Armies is a satisfying final piece of that vast fantasy adventure, delivering the usual mix of CGI wizardry and shamelessly epic storytelling.
Those that found the earlier Hobbit films lacking in pace will be pleased to see the final chapter open with a spectacular action sequence. As the wicked dragon Smaug brings down fiery death and destruction on the poor inhabitants of middle earth. From this literally explosive beginning, the film moves quickly, pulling together now familiar faces from the entire saga to give fantasy fans and blockbuster crowds the precisely promised climactic battle. The near constant fighting in this film equals the technically high standards of the previous films, but offers enough new adversaries and memorable moments to distinguish it beyond simply repeating successful CGI formulas.
The returning cast including firm fan favourites like Sir Ian McKellan's Gandalf and Orlando Bloom as princely elf warrior Legolas each deliver excellent performances with effortless ease. Sherlock star Martin Freeman remains perfectly typecast as unlikely hero Bilbo Baggins and Evangeline Lilly is suitably enchanting as elf heroine Tauriel. Richard Armitage also has a chance to flex some dramatic muscles between wielding his sword in battle, as Thorin confronts his inner demons.
The Bad:
Those who failed to feel the magic of Peter Jackson previous middle earth epics are perhaps unlikely to suddenly discover it here. Jackson's impressively crafted battle scenes will not win over those uninspired by whimsical adventures so absolutely detached from real life. Likewise those left numb by the franchises notoriously long running times will likely still find the film's comparatively trimmed down 144minutes a little daunting. If you lack patience or an appetite for the fantasy genre then this won't be an easy ride.
In particular those already watching the clock may find that interrupting the action for frequent slow motion reaction shots and expositional dialogue leaves them more frustrated than emotional. Being perhaps overly cynical it's noticeably convenient just how often characters manage to have friendly chats, bickering arguments or exchange lingering gazes in the midst of war torn battlefields.
Though the film has poignant conclusions to a number of character arcs, it feels obliged to include occasional instances of heavy handed but ineffective humour. Weasley coward Alfrid played by Ryan Gage is guilty of most of this. As with the Lord of the Rings it simply feels like the film would have been a shorter more compelling adventure without these pointless moments of attempted levity.
That being said the film does similarly find time to wade through lengthy melodrama, as clearly heroic characters like Dwarf leader Thorin, battle greed and paranoia long before they ever draw swords with an actual enemy. Though these struggles all play out in the context of a wider saga and expansive journeys for the various characters, the corrupting madness of power is an all too familiar theme for this franchise.
Though the film boasts largely impressive special effects there are occasional moments where less convincing CGI proves distracting. Legolas unbelievably defying the laws of gravity even more than usual is a specific example of this. Without ignoring the amazing digital achievements and artistry behind the film, the sheer scale of the action means it sometimes lacks the tactile credibility of practical effects.
The Ugly Truth:
The Hobbit trilogy has stood on the impressive shoulders of the cinematic Lord of the Rings saga which preceded it, to at least match its technical brilliance. This action packed final chapter will delight devoted Tolkien fans and casual blockbuster crowds equally. The series violent conclusion is propelled with a sense of urgency towards an undeniably satisfactory finale.   Jackson gives fans a must see middle earth adventure, possibly for one last time.
Check out full London Press Conference Interviews below: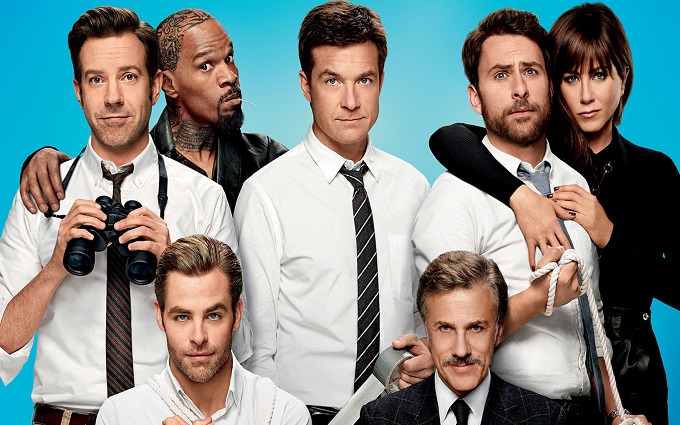 The Plot
Jason Bateman, Charlie Day and Jason Sudekis return as the hapless trio with another plan to deal with their unpleasant upper management. After deciding to launch their own business, Nick Kurt and Dale are soon double crossed by ruthless businessman Bert Hanson (Christoph Waltz), prompting the boys to try their hand at kidnapping to get their payback.
The Good
After becoming such a huge hit in 2011, it was inevitable that Horrible Bosses would get a sequel. Three years later, the boys are back, along with some help from their previous targets. Instead of murder though, Nick, Kurt and Dale have turned to the less harmful threat of kidnapping (or 'kidnaping' as Kurt spells it). But make no mistake, Horrible Bosses 2 is definitely bigger than it's predecessor. With Chris Pine and Christoph Waltz joining the cast as father/son business partners as well as appearances from Jennifer Aniston's raunchy sex addicted dentist, Kevin Spacey's (now incarcerated) easily angered Dave Harken and Jamie Foxx's cool, calm and collected Motherf**ker Jones.
While the target is down to one this time round, the story does seem to have grown with it's cast. Kidnapping it seems, is tougher to pull off, even with the help of the kidnapped (Pine).  The inept trio of criminal masterminds provide plenty of laughs with their successfully establish formula of bungling banter and slapstick. From awkwardly positioned shower pressure pumps, to an even more awkward car chase involving the longest train in the world, there's certainly more than enough comedy highlights throughout the films 108 minute runtime to keep fans happy.
The Bad
Though Horrible Bosses 2 introduces some interesting new ideas as well as some genuinely funny new characters, they  often have to make room for the elements which made the first instalment such a hit. Chris Pine does have plenty to do and brings gags aplenty, but Christoph Waltz feels drastically underused. It's a shame seeing as he's proved his comedic timing is good in his more serious roles (Django Unchained, Inglourious Basterds to name two) yet he isn't given much to do here. This is understandably due to the fact that fan favourites are given maximum screen time to please fans.
The return of the Jennifer Aniston's nympho sexpot and Kevin Spacey's foul mouthed bully are both welcome, but at times they threaten to overshadow the gang's new adversaries. After a certain point it begins to feel more like a reunion than an actual sequel, which is a real shame as there is enough to set up a well thought out redirection for the story before it slips into it's amusing comfort zone. .
The Ugly Truth
Horrible Bosses 2 is a satisfying comedy sequel packed with just as much fun and perhaps a bit more mayhem than the successful original. While it offers up promising new ideas and characters, it's the returning cast that inevitably steal the show.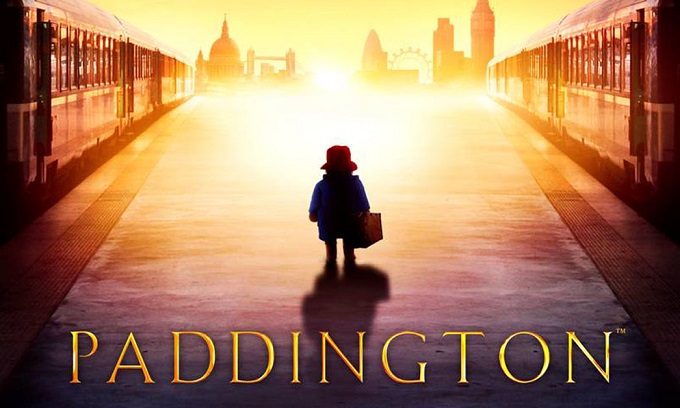 The Plot
Michael Bond's beloved bear is brought to the big screen for christmas with the help of Ben Wishaw's gentle voice (Skyfall). From dark Peru to rainy London, Paddington is on a journey to find a new home. But when an evil taxidermist (Nicole Kidman) begins hunting him down, and nothing but his natural instincts and trusty marmalade sandwich (to be used only in an emergency) to help him, it seems he may be out of his depth!
The Good
It seems incredible that it's taken so long for such an iconic character as Paddington Bear to arrive on the big screen, but what an arrival he makes. Gags aplenty and some fine british acting talent are sure to make Paddington an instant classic.
Ben Wishaw dons the red hat and duffel coat (figuratively speaking) to provide the voice of the titular grizzly ball of accidents waiting to happen. It certainly seems Wishaw was the right choice after the 'conscious uncoupling' from Colin Firth. Though we may never get the chance to see what could have been, Wishaw's younger voice fits Paddington perfectly enough that it's hard to imagine anyone else trying.
There's also an impressive line up of supporting actors including Hugh Bonneville, Sally Hawkins and Julie Walters as the Brown family, and the voices of Michael Gambon and Imelda Staunton adding to the list of CGI beariness. And it can't go unmentioned that current Doctor Who, Peter Capaldi also pops up and seems unable to keep away from telephone boxes for too long…
A simple yet extremely fun storyline keeps Paddington consistently funny and thoroughly entertaining while adding some genuinely heart warming scenes along the way. While it's not likely that we'll see it overtake this years already strong selection of children's films, it's certainly good enough to warrant more marmalade madness.
The Bad
Technically, Paddington is too frequently sweet and adorable to have anything bad to say about the film critically. However it must be noted that there are some scenes that are rather dark and seem to warrant the PG rating. Mild threat pops up more than once (one notable scene of which includes a fantastic Mission Impossible reference) which may be a bit too frightening for some younger children. Not much of a criticism, more a warning for nervous parents…
The Ugly Truth
Everyone's favourite bear is back to bring a whole new generation to his fan base. With a great cast to join him and a constant flow of laughs and charm, Paddington will surely be an instant classic. More please!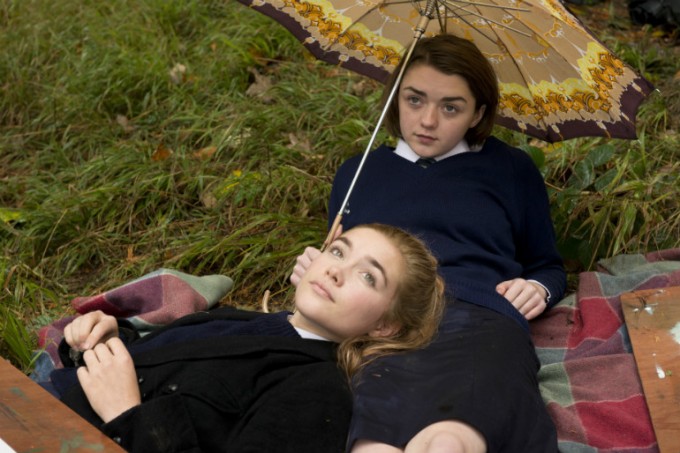 The Plot
Set in 1969, The Falling is an unconventional coming of age tale centering on two friends, Lydia (Maisie Williams) and Abbie (Florence Pugh). Despite their powerful bond, when tragedy strikes, Lydia becomes overtaken with a mysterious delirium which soon spreads to other classmates…
The Good
Much like Maisie Williams' most well known acting credit Game of Thrones, The Falling is a film about which the plot can only be slightly mentioned for fear of spoilers. Williams soon takes centre stage to drive much of the narrative as she comes to terms with an event that occurs around the one third mark. The resulting film is a beautifully shot piece accompanied by varied but ever so fitting scores and songs from the era. With gorgeous cinematography from Agnès Godard that adds to the artistic beauty already brought to the screen by Williams and director Carol Morley.
The film benefits from solid supporting cast work from Maxine Peake as Lydia's antisocial mother , Joe Cole (Peaky Blinders) as Lydia's magic obsessed brother and Greta Scacchi as one of the schoolteachers. They collectively bring just as much to the screen as Williams does, albeit more sparingly.
But it's Williams who is undeniably the main attraction in The Falling. The story while hard to interpret at parts is held together by Williams, proving even more than she already has in Game of Thrones that she is certainly an actress to take notice of. With films like this under her belt already at this age she seems to know what she wants and will no doubt become a familiar face as the years pss.
The Bad
For Game of Thrones fans who are excited to see their favourite actress in her first leading role, it really has to be stressed that The Falling is not an easy watch. It needs full attention and even then it may not give you the answers you want. It is a story that comes with many obvious questions. If you stick with it you'll find that the story brings it own rewards, if not easy answers. There are some satisfying conclusions to be found, at least for those willing to look hard enough. At 102 minutes long it doesn't seem too much to commit to.
The Ugly Truth
The Falling is a beautiful piece of cinema which will enthrall you and make you contemplate it's story long after the credits have rolled. Maisie Williams proves she has more to give in what will most certainly be a long career. It may be a bit too art house for some but if you give it time, it will grow on you.
Check out our red carpet  interview with Maisie Williams at the film's world premiere at the BFI London Film Festival 2014 below: