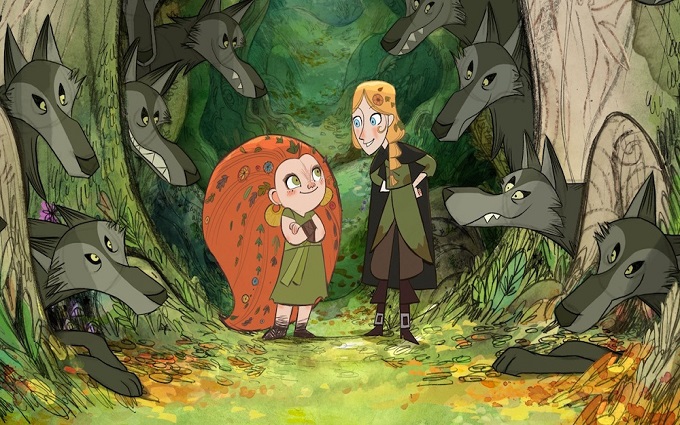 The Plot
In 17th century Ireland during the height of Oliver Cromwell's puritanical reign a hunter's young daughter ventures out into the untamed woods and strikes up an unlikely friendship with a wild girl. Their powerful newfound bond potentially holding the key to saving them both and the magical wolf pack that protects the forest.
The Good
The Oscar nominated animation studio behind The Secret of Kells, The Breadwinner and Song Of The Sea once again deploys a stunning combination of uniquely whimsical 2d animation, excellent performances and evocative soundtrack to bring another slice of Celtic folklore magically to life on screen.
As astonishingly effective voice cast boasting the familiar sounds of Seam Bean breaths even more rich life into lusciously animated characters that live with a magic of their own. Honor Kneafsey and Eva Whittaker are two sparkling young vocal talents that fit perfectly with the young friends from radically different worlds. Their infectious spirit and sincere affection for one another is a powerful force in giving the film immeasurable heart.
The film's fantastical story also serves as an elegant allegory for the tension between tyrannical puritanism and a more free spirited natural order. The films historical setting is distant enough in time not to interfere with the authentically mythical aura it creates. But for those older audiences familiar with that portion of British history it does lend the film an additional layer of meaning.
The beautiful rendered and uniquely styled 2d animation has a vivid organic quality, reminiscent of the very finest offerings of Japan's iconic Studio Ghibli. It's a testament of the true power of this more traditional and deceivingly complex art form that it is able to capture the vibrant untamed spirit of nature in a way that few live action films are ever able to achieve.
Like most of the most timeless fables this story draws upon a deep history of mythology and the raw liberated power of nature juxtaposed fiercely against man's frequently destructive and oppressive nature.  Wolves have long served as a common symbol of that fusion between true magic and nature, lending this story of the women who help bridge that divide a weight of mythic power.
The film is undeniably gorgeous to look at and moves with a fluid pace of brisk action and adventure. But what will likely linger with audiences most is the rich spirit of the film and the vivid dream world it so evocatively taps into.
The Bad
Perhaps for the very youngest audiences some of the film's darker subtext will at times be a little too mature. Though they will undoubtedly enjoy its many playful joyous moments and lovely comforting visuals, they may not quite absorb the full weight of the film's darker elements. However for older children and grownups alike the film can be richly enjoyed on several different levels.
Perhaps those most fiercely loyal to historical accuracy may find the liberties the film takes with turning Oliver Cromwell into a fairy tale villain. However the filmmakers would likely defend this as being an attempt to capture the spiritual truth of Ireland's experience with British rule rather than a literal retelling.
The Ugly Truth
Wolfwakers is a visually enchanting fantasy adventure and a near perfect piece of family filmmaking. It has an authentic spiritual charm and poignant whimsy perhaps missing from the recent trend of endless animated sequels. It is original modern storytelling imbued with the deepest magic of the past.
Review by Russell Nelson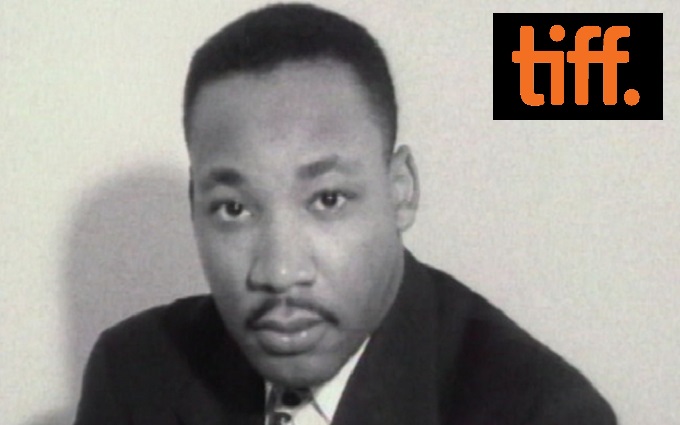 The Plot
A documentary film exploring newly declassified US government documentation of the FBI's relentless surveillance campaign against Martin Luther King Jr.
The Good
Director Sam Pollard has carefully assembled a complete visual record of the fraught and deeply adversarial relationship between Nobel Prize winning civil rights spokesman Martin Luther King Jr and J Edgar Hoover's FBI.
In 2020 this diligently detailed documentary account of a darker time in American history serves as a useful reminder of where humanity has been and just how far the wheels of progress have already turned. Archival footage of the openly violent conflict that tore apart the very fabric of American society during the 1960s perhaps puts some of our present day concerns into context.
Martin Luther King Jr remains one of the most iconic and influential voices of modern history and this film contains a vast reservoir of some of his most eloquent and persuasive public oration on the always emotive and dangerous issues of racism. Many of his words resonate with the same passion and intelligence today as they did over half a century ago.
This documentary provides audiences with a dramatic reminder of the alternative to simple blind rage in the face of our problems. It also speaks strongly to the abuse of power often possible by law enforcement agencies operating with apparent impunity.
The film is a good starting point for anyone hoping to learn from the mistakes of the past and speaks powerfully to our present day lives on a number of different levels.
The Bad
Whilst this documentary is well assembled and will no doubt serve as a useful historical introduction for those of a younger generation discovering this chapter of world history for the first time, most people familiar with even the most general details of Martin Luther King Jrs life and political struggles will uncover relatively little that they did not already know. The facts that Dr King was the subject of intensely prolonged scrutiny by law enforcement and that his private life was more sordid and complex than his public persona as a spiritual leader have long been accepted facts.
While this documentary serves as a good archive of King's own eloquent words and provides a solid record of the exact scale of FBI intrusion into his life and inner circles. It does truly unearth any fresh revelations and does little to change a now well established narrative about Martin Luther King Jr. Given all the obvious forces of violent oppression that Dr King literally faced, it perhaps seems slightly less important to focus so exclusively on this narrow aspect of unethical law enforcement monitoring.
The Ugly Truth
MLK/FBI is a well-crafted and concise account of two of the most influential and controversial political figures of the late 20th Century. The conflict between them illustrates many of the polarizing ideals and tensions that still seem to threaten the stability of our increasingly perilous present day.
Review by Russell Nelson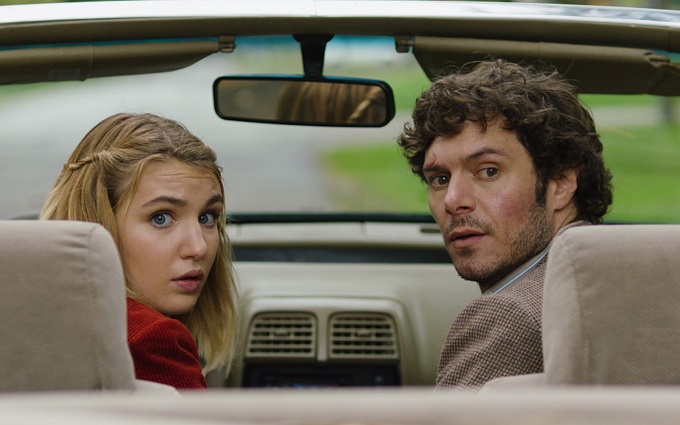 The Plot
A once celebrated and respected kid detective, now 31, continues to solve the same trivial mysteries between hangovers and bouts of self-pity. Until a naïve young client offers him a daunting last chance at redemption by hiring him to solve her boyfriend's brutal murder.
The Good
The Kid Detective has a unique and wildly enjoyable tone that seamlessly blends playfully wry and self-aware comedic charm with unashamedly serious film noir drama. It's a simple premise that expertly juxtaposes the quaint small-town setting and quirky inhabitants with the typically gritty motifs of gumshoe detective drama.
There's something deeply poetic about Adam Brody's casting in the role as washed up child prodigy Abe Applebaum. As an actor who has actually faced the potentially crushing weight of his own overwhelming adolescent achievements. As a star of the wildly popular teen dramedy The OC, his own career since has been forged under the shadow of that overnight sensation status. It lends an extra dimension of sincerity to watching an evidently jaded man struggle to forge a legitimately adult identity in the wake of ever fading pubescent glory. His eternally youthful face is more weatherworn and authentically aged, having evolved from a relentless teenage quip machine into a more subtle and likeably restrained charm.
Brody's note perfect performance captures the fragile and fundamentally broken nature of the character. Traumatised by very real pain and striving desperately for some form of closure. His legitimately young co-star Sophie Nelisse is by contrast a wide eyed delight as Caroline, the girl who places an unlikely amount of trust in the former boy wonder. The pair work excellently together in giving the film a playful whimsical tone without ever being outright silly or childish.
Watching Brody's well-intentioned detective tactlessly interrogating high schoolers and sneaking awkwardly around suburban homes could have quickly descended into ridiculousness, but there's something sincerely heartfelt about this story and the film makes devastating shifts into truly gripping suspense thriller.
This film is not just a simple slice of whimsical comedy, it's also a legitimate Sherlockian mystery that shockingly sucker punches audiences with astonishingly devastating denouements.
The Bad
It's exceedingly rare to have nothing bad to say about a film. This is one such occasion. Some may find the film's basic premise off-putting or assume the films early flashes of childishness are all it has to offer. But I urge those people to give the film a chance. It is so much more than you think and a legitimately rewarding adult experience.
The Ugly Truth
The Kid Detective is a sensational slice of cinematic genius packed with wit, heart and charm. Adam Brody and Sophie Nelisse are a perfect pairing that take audiences from fits of giggles to stunned gasps. It's difficult to do justice to just how special and truly original this film is. It is undoubtedly one of the finest gifts of this year's Toronto Film festival and a must see future cult classic.
Review by Russell Nelson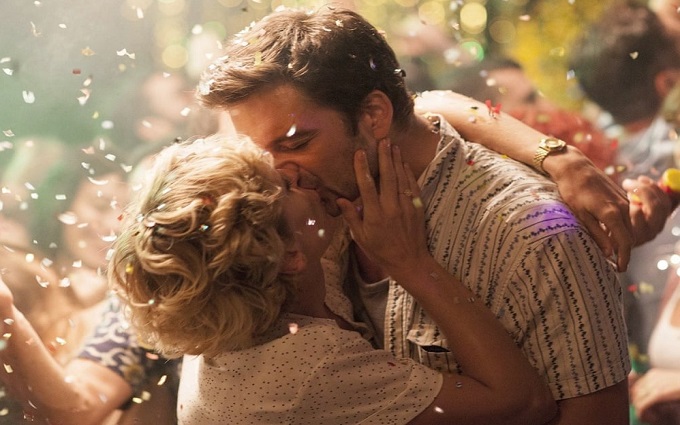 The Plot
Wildly sexual and romantic sparks fly when two Americans Chloe and Mickey meet in Greece and launch into an unlikely relationship, facing the immediate pressure of her imminently planned departure back to America. Their powerful connection instantly provokes difficult questions about whether or not it's possible for such a spontaneous encounter to actually lead to a serious future.
The Good
Monday is a sensuous and wildly passionate romantic drama instantly ignited by the bristling chemistry instantly created between the astonishingly gifted talents of Sebastian Stan and Dennis Gough.
Sebastian Stan oozes the most undeniable charisma on screen. Beyond his indisputably chiselled and perfectly handsome good looks there's a warm truly appealing lustre to his character. It will be hard for audiences to avoid being quickly swept up in his relentless wit and explosive passion. It's truly rare to see such an authentic display of raw magnetism on screen. He is exactly the type of person that could propel a virtual stranger to abandon their existing life plans in favour of a sun drenched life together.
There's also a vulnerability and authentically raw quality to his performance that gives the film layers and nuance. The film pushes beyond the initial adrenaline fuelled rush of a new relationship and through the at times difficult process of uncovering flaws and unforeseen problems.
Denise Gough delivers a flawless American accent and makes Chloe a wonderful counterpoint to Sebastian Stan's Mickey. Despite their obvious chemistry there are clear differences between her maturely composed Lawyer and his free spirited man-child musician. The tensions between their two very different worlds literally explodes when their wildly different social circles collide. It's a very stark illustration of the unexpected trauma that can follow taking a leap of faith with a new romantic partner.
Beyond the films amazing captivating central pairing a special mention must be given to Yorgos Pirpassopoulos playing Mickey's flamboyant best friend Argyris. He is a persistently joyous and sincere voice in the film that helps invest audiences even more affectionately in Stan's character. Likewise the film's excellent and uplifting soundtrack injects consistent pounding energy into proceedings. It gives the film a pulsating hedonistic quality that embodies the rampant real life abandonment of true unrestrained passion.
Ultimately the complex course of this new couple's recklessly romantic path is compellingly joyous and whistful in ways which will no doubt linger with an audience long after the film ends. There is a true sexual intensity to their performances rarely captured on screen.
The Bad
Much like life's real passions and romantic adventures it's a little shame that this film can't just maintain its early optimism and joyous abandonment. It would be easy to spend much longer getting to simply enjoy these two characters swimming in their heady uncomplicated lust. It's perhaps unwelcome when the reality of problems and ugly truths starts to emerge.  It's painful and imperfect in ways that are tragically honest and self-destructive. It's a little genuinely disheartening to see the film lurch from sunny escapism to starkly bleak reality.
The film isn't the simply escapist romantic fantasy its early portions seem to promises it to be. That may give the film more depth and drama but it won't necessarily be what every audience wants to see.
The Ugly Truth
Monday is a truly compelling unflinching portrait of the course of new romance and passion in its purest form. It's a headlong dive into the uniquely sex soaked and intense rush of new love and the grounding at times painful aftermath. Two astonishing lead performance combine in the most bravely intimate of ways to invest audiences in these characters in totally authentic ways.
Review by Russell Nelson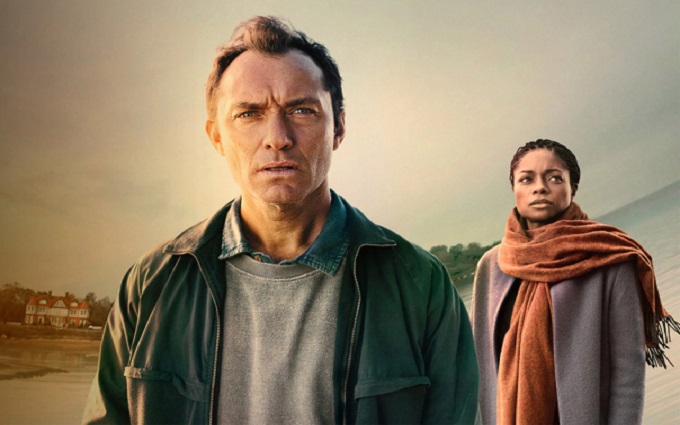 The Plot
Sam a man already dealing with complicated personal problems and a traumatic past ends up unintentionally trapped on a mysterious island off the British coast. Unable to return to the mainland or easily contact the outside world, he grapples to understand the inhabitants and their strange customs. Faced by turns with an idyllic lurid paradise and the constant threat of something more ominous and fiercely dangerous lurking beneath the surface of the clearly complicated townsfolk. Helen another outsider also finds herself drawn in by the pull of the island, on her own quest for answers…
The Good
Co-creator Dennis Kelly bring much of the same unique visual style and warped intensity of his previous series Utopia to screen in this new deeply ambitious project. The screen is drenched in saturated colours, surreal visual cues and purposefully intimate an at times deeply claustrophobic cinematographer. The camera sits uncomfortably close to lead Jude Law during the opening portion of what swiftly becomes a wildly strange journey into the unknown.
The production has a unique format with two episodic portions split by plans for a unique 12 hours live TV event. The initial instalments titled as Summer follow Sam's journey. The Final chapters as Winter are set to follow Naomi Harris as Helen, another headstrong outsider searching for answers. Inbetween those is the insanely ambitious planned Autumn portion, a half day long single camera continuous broadcast performance. It's the result of a decade of planning for creators Dennis Kelly and Felix Barrett.
The production boasts as truly sensational cast. Beyond the appealing co-leads of Jude Law and Naomi Harris he supporting cast is casually packed with familiar and very talented faces. Katherine Waterstone, Paddy Considine and Emily Watson are the kind of special acting talents that can ignite even the most simple of scenes into fascinating drama. Collectively they help craft the deeply mysterious and visceral world. The other less recognisable townsfolk are well cast and each inject a brooding sense of mystery and barely concealed sinister peril.
The combination of strange and unsettling imagery, a ruthlessly claustrophobic setting and this all-star cast make The Third Day utterly compelling viewing and a truly unique experience. It remains to be seen just what the planned 12 hour instalment will add to the intense journey already offered by the episodic portions.
The Bad
The hyper-stylised look and feel of the woozy production will be a little too unsettling for some audiences. The effect of overly saturated colours, incessantly point blank camera work and frequently bizarre and ugly imagery will be simply too jarring and strange for more squeamish audiences. The punch-drunk and perverse aura of the production will not be to everyone's tastes, even if admittedly well crafted.
It's also a little unclear just how the 12 hours largely improvised live broadcast actually functions. How can the cast and production possibly deliver such a vast and untested form of drama. The obvious potential for disaster is undeniable even if the impressive scope of the ambition is equally certain.
The Ugly Truth
The Third Day is an ambitious and clearly unique piece of event television that is propelled by a fiercely original creative team and one of the most stellar casts assembled for the small screen. Whatever the rest of the production holds in store it will clearly be much discussed event television packed with memorable mysteries.
Review by Russell Nelson