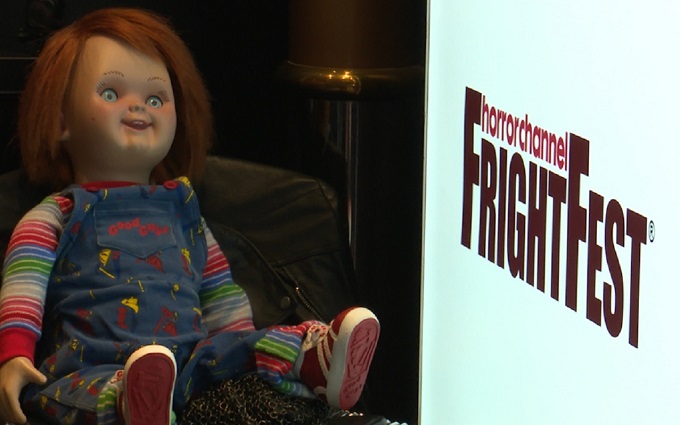 This year's FrightFest Horror Film festival opened in Leicester Square with the premiere for Cult Of Chucky the latest instalment in the long running cult horror franchise. Director Don Mancini and stars Fiona Dourif & Jennifer Tilly met excited hordes of fans and spoke to Red Carpet News. Check out the interviews below
The Opening night also saw director Tom Paton and stars Tatjana Nardone & Mike Beckingham premiere vampire horror Redwood. Check out opening night more interviews below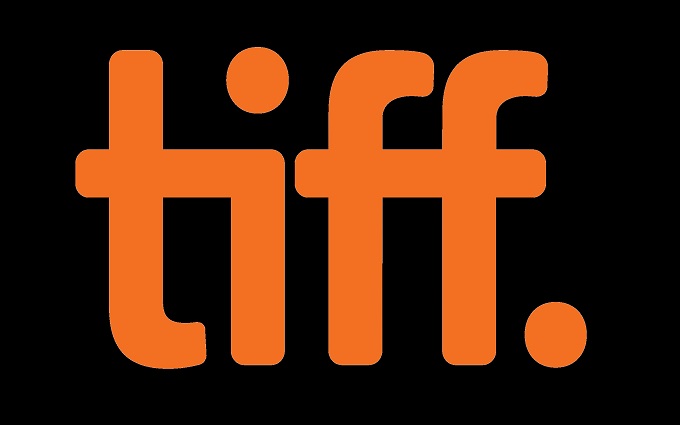 The Toronto International Film Festival proudly announces the World Premiere of the documentary Gaga: Five Foot Two, a rare, revealing snapshot of a music icon that delves into duality of the raucously public Lady Gaga and the offstage woman that is, Stefani Joanne Germanotta.
In the documentary, Lady Gaga offers a vulnerable look at her life during one of the most pivotal periods in her career yet. Directed by Emmy®-nominated filmmaker Chris Moukarbel (Banksy Does New York, Me at the Zoo), the film is shot in the style of cinema verité, giving viewers unfiltered, behind-the-scenes access as Gaga spends time with close friends and family members, records and releases her 2016 album Joanne and, deals with personal struggles.
Moukarbel's compelling portrait captures Lady Gaga's life over an eight-month period. On top of professional triumphs, viewers will see her cope with intense emotional and physical pain. Other moments reflect more ordinary aspects of her life, whether it's attending a family christening, visiting her grandmother or cooking and playing with her dogs at home. The film may help viewers understand how all of these experiences contribute to Gaga's art – and how, in just a few years, the 5-foot-2 performer has become such a relatable and beloved figure worldwide.
TIFF Artistic Director Cameron Bailey said
"Moukarbel's documentary offers an unprecedented look at Lady Gaga in full creative mode: the ideas, the emotion, the sheer work it takes to do what she does. We're thrilled to be bringing this film to audiences in Toronto, and even more excited that Lady Gaga will follow the screening with a performance. This one is for all her fans, Little Monsters, and movie lovers alike, who want to share in this once-in-a-lifetime experience."
Director Chris Moukarbel said
"I had a rare opportunity to create a portrait of an artist with such an open heart and mind. I feel really lucky that Gaga trusted me and my vision."
The Netflix original documentary is directed by Chris Moukarbel and produced by Heather Parry for Live Nation Productions, Bobby Campbell for Mermaid Films, and Moukarbel. Gaga: Five Foot Two is Executive Produced by Michael Rapino, Kim Ray, Lisa Nishimura, and Benjamin Cotner.
The 42nd Toronto International Film Festival runs from September 7 to 17, 2017. Gaga: Five Foot Two will screen at the Princess of Wales Theatre on Friday, September 8.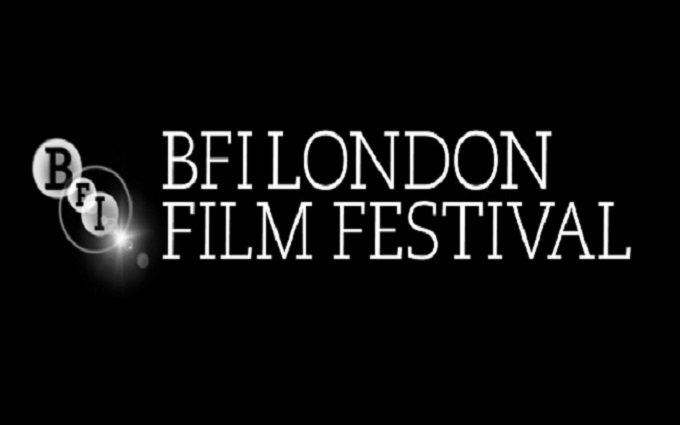 The 61st BFI London Film Festival in partnership with American Express is delighted to announce that this year's Closing Night gala will be Martin McDonagh's THREE BILLBOARDS OUTSIDE EBBING, MISSOURI. The film will receive its UK premiere on Sunday 15 October at the Odeon Leicester Square and acclaimed screenwriter, director and playwright McDonagh is expected to attend along with Frances McDormand, Sam Rockwell and other filmmakers and cast.
THREE BILLBOARDS OUTSIDE EBBING, MISSOURI is a darkly comic drama from Academy Award winner Martin McDonagh. After months have passed without a culprit in her daughter's murder case, Mildred Hayes (Academy Award winner Frances McDormand) makes a bold move, painting three signs leading into her town with a controversial message directed at William Willoughby (Academy Award nominee Woody Harrelson), the town's revered chief of police. When his second-in-command Officer Dixon (Sam Rockwell), an immature mother's boy with a penchant for violence, gets involved, the battle between Mildred and Ebbing's law enforcement is only exacerbated.
Written and directed by Academy Award winning director Martin McDonagh, THREE BILLBOARDS OUTSIDE EBBING, MISSOURI stars Frances McDormand, Woody Harrelson, Sam Rockwell, Abbie Cornish, Lucas Hedges, Zeljko Ivanek, Caleb Landry Jones, Clarke Peters, Samara Weaving with John Hawkes and Peter Dinklage.
BFI London Film Festival Director, Clare Stewart says:
"We are thrilled to be closing the 61st BFI London Film Festival with Martin McDonagh's THREE BILLBOARDS OUTSIDE EBBING, MISSOURI. By turns riotously funny and deeply sobering, this all-too-relevant film confronts division and conflict in small-town America and is driven by a blistering performance from Frances McDormand."
 THREE BILLBOARDS OUTSIDE EBBING, MISSOURI Director Martin McDonagh says:
"I'm excited to bring this film back to my home town for its UK premiere. I'm more than proud of it and if there are any fans of In Bruges still out there, I don't think they'll be disappointed."
Twentieth Century Fox will release the film across the UK and Ireland on 12 January, 2018.
The 61st BFI London Film Festival in partnership with American Express takes place from Wednesday 4 October-Sunday 15 October 2017. The full Festival programme will be announced on Thursday 31 August 2017.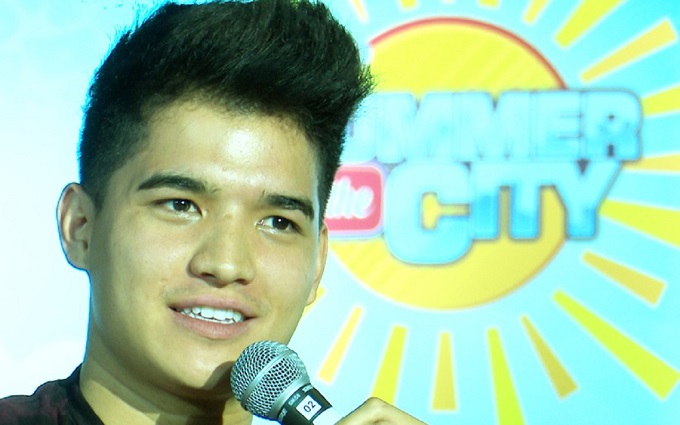 Summer in the City the UK's largest YouTube and online video festival has been running since 2009, bringing fans and high profile YouTube creators together for an amazing three day celebration. Check out exclusive interview and panel highlights below from this years exciting with talent including Emily Hart, The Lean Machines, Ricky Dillon, Dodie Clark, Bethan Leadley, Tomska, Alex Wassabi, Lazyron Studios and The Gabbie Show.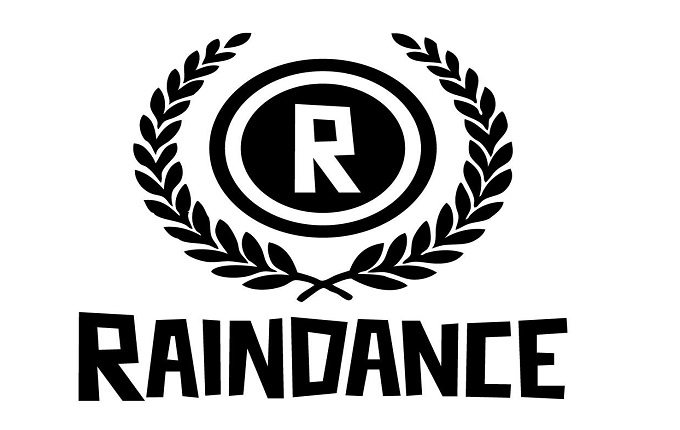 The Raindance Film Festival today announced the majority of its highly anticipated line-up, which includes world, international, European and UK premieres.  Celebrating its 25th year, the Festival will take place in London's West End from September 20th – October 1st, 2017.
Elliot Grove, Raindance Founder, "This year's 25th-anniversary Festival has been made possible by a dynamic relationship with Lexus, who like Raindance, champion pioneering technology, innovation and craftsmanship."
Raindance Founder Elliot Grove was joined by jury member, actor Jamie Campbell Bower (Harry Potter and The Deathly Hallows, The Twilight Saga: Breaking Dawn – Part 1 & 2) as they revealed this year's competition films in the UK Features, Documentaries, Shorts and Web Series categories, as well as the programme for the hotly anticipated Virtual Reality strand.
The International Premiere of Atsuko Hirayanagi's Oh Lucy! (USA), starring Josh Hartnett, has been announced as the opening night film. The film is a drama-comedy and tells the story of Setsuko Kawashima, a lonely, chain-smoking office lady in Tokyo who is past her prime and adopts an American alter ego. The Festival's Closing Night film will be announced later in the month.
The Festival received a record-breaking number of submissions this year from over 120 countries, the highest it has received to date and will screen over 200 projects – including features, shorts, WebFest, VR and music videos. A champion of independent filmmaking, Raindance is the largest independent film festival in Europe and has consistently been a great supporter of the UK film industry.
As well as Jamie Campbell Bower, this year's competition films will be judged by a panel of industry members and film journalists including, Ex-BIFA director Johanna Von Fischer and acclaimed Spanish producer Rosa Bosch, and some of the best names in British talent, including Jack O'Connell (Money Monster, Unbroken), Sean Bean (Game Of Thrones, The Lord Of The Rings trilogy), Christopher Eccleston (Thor, Dr Who), Ewen Bremner (Wonder Woman, Trainspotting), Celia Imrie (Bridget Jones series, Absolutely Fabulous: The Movie), Marianne Jean-Baptiste (Training Day, Broadchurch), Nicholas Lyndhurst (A United Kingdom, Only Fools and Horses), Hakeem Kae-Kazim (Hotel Rwanda, Pirates Of The Caribbean: At World's End), Josh Whitehouse (Poldark, Northern Soul), Neil Marshall (Westworld, Game Of Thrones) and Rachel Portman (One Day, Chocolat).
To recognize the outstanding achievements of this year's filmmakers, the jury will go through each of the Feature Films, selected for Official Competition, in the following categories; Best Film, Best Director, Best Screenplay, Best Performance. Films nominated in these categories include the international premiere of Zachary Cotler and Magdalena Zyzak's feature debut, Maya Dardel (USA), starring Lena Olin and Rosanna Arquette, which tells the story of a famous writer, who states her intention to end her own life during an interview on NPR, and invites male writers to compete to become the executor of her estate; The Constitution (Croatia), directed by Rajko Grlic, follows four people who live in the same building but avoid each other due to differences in their assets, sexual habits, nationality and religion; Kazuyoshi Kumakiri's Mukoku (Japan), tells the story of a security guard, whose best days are behind, until a chance encounter changes everything.
Additional features in Official Competition include both narratives and documentaries vying for Best UK Film, Best Documentary and the coveted Discovery Award, which is given to Best Debut Film.  Films nominated in these categories include; the World Premiere of In Another Life (UK), Jason Wingard's directional debut, set against the backdrop of the Calais Jungle, where refugee Adnan battles to be reunited with his wife in the UK; The Family I Had (USA), directed by female co-directors Katie Green and Carlyle Rubin, is a documentary featuring a mother recalling how her teenage son shattered their idyllic family through one violent act; Children Of The Night (Italy / Belgium), Andrea De Sica, grandson of four times Academy Award winner, Vittoria De Sica, tells the story of Giulio, a seventeen-year old from a well-to-do family, who is sent to a remote boarding school the Alps, where iron-clad rules limit all contact with the outside. He makes friends with Edoardo, an oddball, and their friendship is sealed by frequent escapes at night, to a nightclub hidden in the forest.
Other noteworthy films playing at the festival include You Are Killing Me Susana (Mexico / Canada), by Robert Sneider, producer of Frida, which stars Gael Garcia Bernal, and tells the story of a Mexican native adapting to life in the USA; Heitor Dhalia's On Yoga The Architecture Of Peace (Brazil / USA) is based on Michael O'Neill's book of the same name, and tells the story of the 10 years the author spent photographing Yoga's great masters; RiverBlue: Can Fashion Save The Planet? by David McIlvrid and Roger Williams, follows internationally celebrated river conservationist Mark Angelo on an around-the-world journey by river that uncovers the dark side of the fashion industry; Tom Gustafson's Hello Again (USA) starring Rumer Willis, daughter of Bruce Willis and Demi Moore, is the film adaptation of the popular Broadway musical, it explores 10 fleeting love affairs across 10 periods of time in New York City history.
The International Short Film competition slate includes the UK premiere of Jeannie Donohoe's, Game (USA), produced by Bob and Harvey Weinstein, about a new kid in town who turns up at the high school boys basketball tryouts and instantly makes an impression; multi award winning director, Dea Kulumbegahsvili's, Lethe, (France / Georgia) follows a lonely horseman, who wanders past the river of forgetfulness and through a rural Georgian village; Goddess (India / USA), directed by Karishma Dube, tells the story of being a closeted lesbian in contemporary India.
UK short films include the European Premiere of critically acclaimed director Eva Riley's Diagnosis, about a woman's secret evening job as a medical role play actress; Nathaniel Martello-White's Cla'am, nominated for the Grand Jury Prize at SXSW, is a dark comedy about a local man who becomes convinced that a vast conspiracy is behind the gentrification in his London neighbourhood; the World Premiere of 46, by Joseph A. Adesunloye, tells the story of two friend's hosting a party, that was meant to be a night of fun without responsibilities, which turns out be a nightmare for one of them.
The Women In Film and LGBT strands will include a specific selection of films as well as industry panels that emphasize the contribution women and LGBT communities are making to the industry and the current challenges they face.

The LGBT strand will showcase legendary queer director Bruce LaBruce's latest feature, The Misandrists (Germany), about a young man who unknowingly is taken in by members of the Female Liberation Army – a lesbian separatist stronghold; Becks (USA), co-directed by Daniel Powell and Rebecca Drysdale, starring Mena Suvari, sees a Brooklyn musician move back in with her Midwestern mother, after a crushing breakup with her girlfriend. As she navigates her hometown, playing for tip money in an old friend's bar, an unexpected relationship unfolds; Travis Mathews', Discreet (Germany) tells the story of an eccentric drifter who returns home and discovers his childhood abuser is still alive.

This year's films directed by women include Leslie Ann Coles' debut documentary Melody Makers (UK) which stars Melody Maker Magazine's Chief Contributing Photographer, Barrie Wentzel, who tells the story of the rise and fall of the magazine, which marked the end of a style of rock 'n' roll journalism that no longer exists today; Barrage (Luxembourg) directed by Laura Schroeder, stars Academy Award nominee Isabelle Huppert, and her real life daughter Lolita Chammah, following  the journey of Catherine (Chammah), who is returning to Luxembourg after ten years abroad, to catch up with her young daughter who has been brought up by Catherine's mother (Huppert), and kidnaps her taking her on a road trip; City Of Joy (USA) is Madeline Gavin's inspiring documentary following the first class of students at a remarkable leadership centre in the Eastern Democratic Republic of Congo, a region often referred as "the worst place in the world to be a woman".

Running between September 28 – October 1, the newly established virtual reality strand will feature the Raindance VRX Awards, VRX Summit, VRX Market and the VR Arcade. The brand new VRX awards will recognise pioneering virtual reality experiences in 10 categories: Best Interactive Narrative Experience, Best Mobile Interactive Experience, Best Cinematic Narrative Experience, Best Documentary Experience, Best Animation Experience, Best Music Experience, Best Branded Experience, Best Sensual Experience, Best Social Impact Experience and Best Sound Design Experience.

The VRX Awards Jury members include immersive storytelling visionaries such as Vicki Dobbs Beck of ILMxLAB, Jenna Pirog of The New York Times, Resh Sidhu of Framestore and leaders from Facebook, Samsung, Google, Pixar, Disney, ustwo games and more.

The VR Arcade, open to the public between September 29 – October 1, will allow audience members to experience the latest advances in storytelling by showcasing selected experiences by Raindance VRX Awards nominees. These will include 360º films and interactive experiences such as the World Premiere of Ray, a VR fairy tale directed by Raindance alumni Rafael Pavón that combines 360º stereoscopic video with visual effects and voice recognition to interact with a curious beam of light; the World Premiere of Manifest 99 by Flight School Studio, an eerie story about finding redemption in the afterlife—stare into the eyes of characters to transport to their point of view and move about on a mysterious train, rambling through an unknown void; the World Premiere of Peroration Six, a 360º live action performance by musician Sam Shepherd and his band Floating Points that takes you on a supernatural journey in the Utah desert; and the World Premiere of Second Date directed by Jennifer Lyon Bell, an unscripted portrait of two people fumbling towards sensual ecstasy. In a significant departure from typical VR representations of sex, Second Date encourages the viewer to intimately share the couple's physical space, portraying their sexuality in an emotionally realistic way.

Programmed around the VRX Awards categories, the Raindance VRX Summit will bring together nominees and Jury members to celebrate pioneering work in VR. Held on September 29, the day will be packed with talks and panel discussions featuring creators across all mediums—filmmakers, game developers, animators, sound designers, musicians, Quill and Tilt Brush artists—all coming together to share new ideas.

Submissions for the Raindance VRX Market are currently open to independent creators seeking funding for the completion of their 360º films and VR experiences. The Market on September 28 will serve as a platform to meet funders and pitch projects in development.

The Festival's unique WebFest will again provide filmmakers with the opportunity to tap into the online video industry. Web Series' nominated films include Tom Kingsley's BBC Three YouTube series Pls Like (UK), starring comedian's Liam Williams and Tim Key, is a brutally hilarious mockumentary satirizing YouTube vloggers; I Gotta Be Me (UK), directed by Steven Bloomer, is about a frustrated soap star who joins a Rat Pack tribute act as his hero Sammy Davis Junior; Hugh O'Shea and Phillip Whiteman's Millenial Theory is an Instagram series that follows two halfwits who believe themselves to be enlightenment gurus; Think Nathan Barley meets Eckhart Tolle.

Live! Ammunition! Is Raindance's acclaimed 'pitching' event. Audiences over the world have pitched movie ideas to panels of film executives, film makers and other industry professionals, as they try to make their way through the film sector. For our 25th Raindance Film Festival, Live Ammo! will have a top panel and once again, film makers will pitch to the people who matter, as they decide what will be made and what won't. To pitch, participants just drop a fiver in the hat, and the floor is theirs for two minutes. They can and will be gonged off if they are boring! Previous panelists include Ewan McGregor, Alberto Lopez (International Director, Variety), and Denise Parkinson (Global Entertainment Director, The Telegraph Group)  and for this year, we welcome back Dean Cross from Vue Entertainment and Tara Barnett, Sales Manager from 20th Century Fox.

The Festival's third Co-production Forum will focus on the relationship between the UK and Italian film industries. Raindance, ICE (Italian Trade Agency), ANICA (Italian National Association of Film and Audiovisual Industry) and MiBACT (Italian Ministry of Cultural Heritage and Activities and Tourism), are hosting this forum in partnership with Variety. UK independent producers, distribution, production and sales companies are invited to join Raindance on this unique opportunity, to meet and partner, with Italian producers and create new co-production business opportunities.

In recognition of the plethora of filmmaking talent in China, Raindance is proud to launch its inaugural China Day, taking place on September 25th at The Mayfair Hotel, in conjunction with our Chinese partners, Dreamax – a Beijing based production and distribution outfit. China Day is a day of screenings and panel discussions on how filmmakers can access the Chinese markets, and how Chinese filmmakers can meet and work with European partners.

On today's programme announcement, Founder Elliot Grove commented;
 "I am thrilled with the calibre of films submitted for this year's Festival. Our programmers to select an excellent line-up. For 25 years, Raindance has continued to grow and support the independent film industry in the UK and abroad.  I'm looking forward to showcasing this year's great line-up and new strands to our audience."