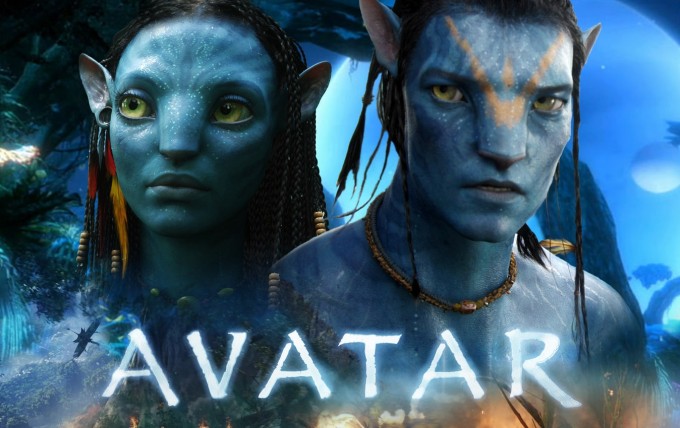 Harry Potter and Wonder Woman star David Thewlis has confirmed that he is joining the cast of the Avatar Sequels, currently filming Avatar 2 & 3 back to back with James Cameron. Speaking about the forthcoming project on the red carpet in London at the world premiere of his new film The Mercy, Thewlis confirmed that while his role has not yet been announced he has been getting to grips with wearing motions capture suits, so it's a safe bet he won't be playing a human part for at least the majority of the film.
Thewlis also hinted that while he is potentially scheduled to actually appear in three sequels, the studio will apparently wait to see how Avatar 2 & 3 do at the box office before starting production on further sequels.
Check out the Full video interview below: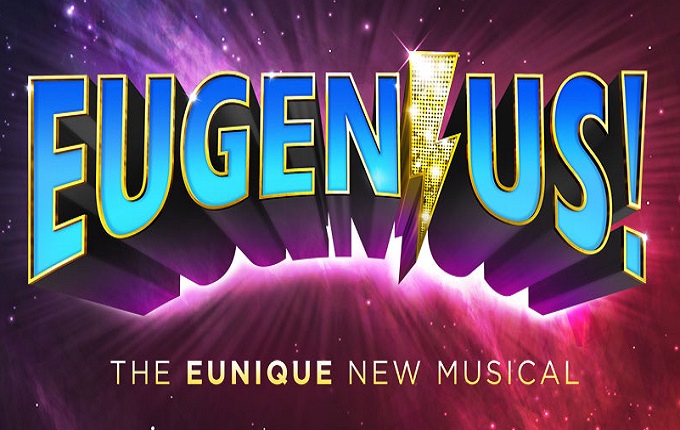 The Plot
In the magical heart of the 1980s, a teenage geek named Eugene spends his nights dreaming of superhero adventures in far flung galaxies and his days turning those visions into comic books. Little suspecting that the heroes and villains he's dreaming of are actually all real. When Hollywood decides to turn Eugene's creations into a blockbuster movie it looks set to change the lives of Eugene and his loyal best friends. But things quickly get much more complicated when the world of Hollywood make believe starts colliding with real life adventures.
The Good
Eugenius! is a truly joyous comic book homage that utterly embodies the most beloved elements of the genre. Undeniably original and fun throughout, the show strikes a nice balance between knowing comedy and genuine heart.
Musically Eugenius! does a magnificent job of fully capturing the quirky magic of the 1980s, with original songs showcasing a wide array of crowd pleasing genres. The show has more toe taping rock anthems, seductively cheesy love songs, awkward raps and belting power ballads than you can shake an electric keytar at. Song title's such as 'Comic Book Kind of Love' and 'No Pants Dance' give a flavour of the abundant playful charm on display. The biggest challenge for audiences is not singing along, particularly during catchy choruses and a memorable finale.
Eugenius! has a wonderful ensemble cast that do full justice to the often demanding score while also delivering acting performances bursting with effortless enthusiasm. Liam Forde is a well-chosen fit for the reluctantly heroic Eugene, his boyish frame and powerful voice make for an endearingly awkward leading man. Likewise Dan Buckley is shamelessly entertaining as Feris, Eugene's loyal ally who regularly proves to be a show stopping self-deluded delight. Perhaps the show's most valuable asset though is the dazzling vocal power of Laura Baldwin, giving a literally note perfect performance as Eugene's love lorn fellow geek Janey.
Surrounding this central trio of west end superstars a versatile cast that breath hilarious life into Hollywood cliché's and characters like Tough Man and Superhot Lady. The production does a fine job in particular of recycling its modest ensemble in a compact performance space. The show's choreography deserves special praise as well for consistently packing blisteringly energetic displays into almost every scene. The dance performances add an extra dimension of spectacular spectacle to proceedings, crafted with a loving fusion of classic 80s moves and modern musical magic.
The overall look and feel of Eugenius! is a colourful mash up of classic comic book charm and 80s throwbacks. Smoke machines, knowingly cheesy special effects and spectacular spandex perfectly embody the true spirit of the production. Mark Hamill lending his instantly recognisable voice to a robot sidekick is also an extra special treat for fans. It's hard to imagine a more perfect sign of just how loving well-crafted this production is than the fact that Luke Skywalker himself has given it such a vocal seal of approval.
The Bad
Audiences that are either too old or too young to have any affectionate memories of the 1980s and its timeless pop culture charms will obviously be a little less delighted by this shows relentless barrage of in jokes and playful references. Thankfully most of the show's inspirations are iconic enough that even those with merely a passing knowledge should be able to laugh along quite easily. While the show's silly slapstick sense of humour won't appeal to more sombre cynics, thankfully there's nothing more infectious than irrepressible joy.
The Ugly truth
Eugenius! is a delightful explosion of musical madness fuelled by power ballads and pop culture. A brilliant ensemble cast, catchy original songs and camp clever comedy combines to make this show a truly delightful treat. Eugenius! is absolutely essential viewing for comic book fans, 80s obsessives and all musical theatre lovers. We urge you, book tickets for this show now, if you want a better life.
Review by Russell Nelson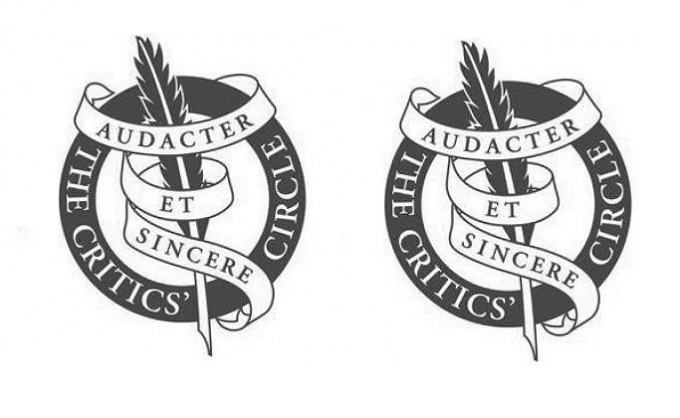 The Critics's Circle Theatre Awards 2018 announced winners in London yesterday with stars including Bryan Cranston, Andrew Scott and Victoria Hamilton among those collection top honours. The full list of winners in included below along with winners interview and photocall videos.
Most promising newcomer
Sheila Atim for Girl from the North Country
Old Vic and Noel Coward Theatre, London
John McCrea for Everybody's Talking About Jamie
Sheffield Crucible and Apollo Theatre, London
Best Shakespearean performance
Andrew Scott for Hamlet
Almeida and Harold Pinter Theatre, London
Most promising playwright
Branden Jacobs-Jenkins for An Octoroon at Orange Tree Theatre 
and Gloria at Hampstead Theatre, London
Best musical
Hamilton
Victoria Palace Theatre, London
Best designer
Vicki Mortimer for Follies
National Theatre, London
Best director
Dominic Cooke for Follies
National Theatre, London
Best actress
Victoria Hamilton for Albion
Almeida Theatre, London
Best actor
Bryan Cranston for Network
National Theatre, London
Best new play
The Ferryman by Jez Butterworth
Royal Court and Gielgud Theatre, London
Special award
David Lan for services to theatre
The Plot
An amazing new technology allows people to shrink themselves to just 5 inches tall, diminishing their environmental impact while allowing them to live lives of extravagant luxury in miniature cities. A couple concerned by their own bleak economic outlook considers making the big move and Downsizing…
The Good
Downsizing is a film which combines thought provoking and intelligent themes with well executed special effects and an entirely convincing cast. The result is an entertaining and entirely original experience for audiences.
The central questions that Downsizing explores are truly universal concerns about the environment, global economy and the ultimate future of humanity. These daunting and potentially depressing themes are however thankfully wrapped up within a series of uplifting personal journeys and the entertaining concept of miniaturization.
Matt Damon is a much adored leading man and continues to transition skilfully from his former boyish charms and action heroics into more mature roles. His character in this film acts as a wonderful vehicle for audiences to discover the world of Downsizing. In particular, his kind hearted good nature and relentless optimism are a welcome contrast to the more cynical portrait of mankind which the film often presents.
Alongside Matt Damon a host of familiar faces like Christoph Waltz, Udo Kier, Jason Sudeikis  and Kristen Wiig help populate the newly tiny world. However the film's secret weapon is a star making turn from actress Hong Chau.
Playing an outspoken political refuge Chau is a consistent scene stealing revelation. Her performance is absolutely the heart of the movie, providing the film's biggest laughs and most sincerely poignant moments. Pairing Chau's joyously blunt Vietnamese prison survivor with Damon's brow beaten and increasingly bemused American suburbanite, frequently yields excellent odd couple chemistry.  This unlikely coupling helps carry the film in many unlikely but rewarding directions.
One of the things that also enables Downsizing to tell a sincerely emotional and thoughtful story is the convincing special effects on show. Fine acting performances would not be capable of carrying audiences into the world of Downsizing if it didn't look and feel so tangibly real. The film strikes a clever balance of making the reality of Downsizing equally wondrous and mundane.
The Bad
Director Alexander Payne has a specific style of melancholy storytelling. While some give him considerable credit for striking a consistently wistful balance between tragedy and bittersweet joy, others no doubt find the emotional tone of his films a little less readily satisfying. Downsizing takes a number of unexpected twists and those emotional and intellectual tangents force audiences to confront real life problems in a way they might not necessarily always welcome.
Likewise audiences lured into the film by the promise of dazzling special effects will be less happy about the fact that though the film showcases well executed and clearly expensive visual effect work, the film isn't ever trying to be just 'an effects' film.  The goal of the film is always to make the effects less noticeable, not merely to showcase them in the most crowd-pleasing ways possible. People might go to Jurassic Park films just to see CGI dinosaurs, but you probably shouldn't go to see Downsizing just to see tiny people.
The Ugly Truth  
Downsizing is an intelligent and well-made piece of cinema that holds audience's attention thanks to brilliant work from a well-chosen cast, polished special effects and thought provoking subject matter.
Review by Russell Nelson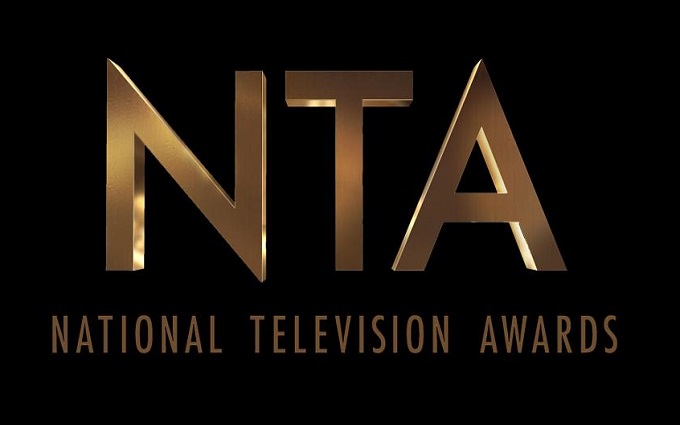 The National Television Awards 2018 took place at the O2 arena in London last night and saw most of the familiar faces on UK TV gather to celebrate and collect awards. Broadchurch, Doctor Foster and presenting duo Ant & Dec were among the night's big winners. Full list of winners for all categories below
Challenge Show
Love Island
MasterChef
The Great British Bake Off
WINNER: I'm A Celebrity… Get Me Out Of Here!
Crime Drama
Line Of Duty
Little Boy Blue
Sherlock
WINNER: Broadchurch
Talent Show
Britain's Got Talent
The Voice UK
The X Factor
WINNER: Strictly Come Dancing 
Drama
Call The Midwife
Casualty
Game Of Thrones
Liar
WINNER: Doctor Foster
TV Presenter
Bradley Walsh
Holly Willoughby
Phillip Schofield
WINNER: Ant & Dec 
Factual Entertainment
Ambulance
Diana, Our Mother: Her Life And Legacy
Paul O'Grady: For The Love Of Dogs
WINNER: Gogglebox
Drama Performance
David Tennant, Broadchurch
Jenna Coleman, Victoria
Sheridan Smith, The Moorside
Tom Hardy, Taboo
WINNER: Suranne Jones, Doctor Foster
The Bruce Forsyth Entertainment Award
All Round To Mrs Brown's
Celebrity Juice
The Graham Norton Show
WINNER: Ant & Dec's Saturday Night Takeaway
Serial Drama
Coronation Street
EastEnders
Hollyoaks
WINNER: Emmerdale
Serial Drama Performance
Barbara Knox, Coronation Street
Danny Miller, Emmerdale
Lacey Turner, EastEnders
WINNER: Lucy Fallon, Coronation Street
Comedy
Benidorm
Still Open All Hours
The Big Bang Theory
WINNER: Peter Kay's Car Share
Newcomer
Nathan Morris, Hollyoaks
Ned Porteous, Emmerdale
Rob Mallard, Coronation Street
WINNER: Danny Walters, EastEnders
Daytime
Loose Women
The Chase
The Jeremy Kyle Show
WINNER: This Morning
TV Judge
Paul Hollywood, The Great British Bake Off
Simon Cowell, Britain's Got Talent / The X Factor
will.i.am, The Voice UK / The Voice Kids
WINNER: David Walliams, Britain's Got Talent