MTV Movie Awards 2013 Winners List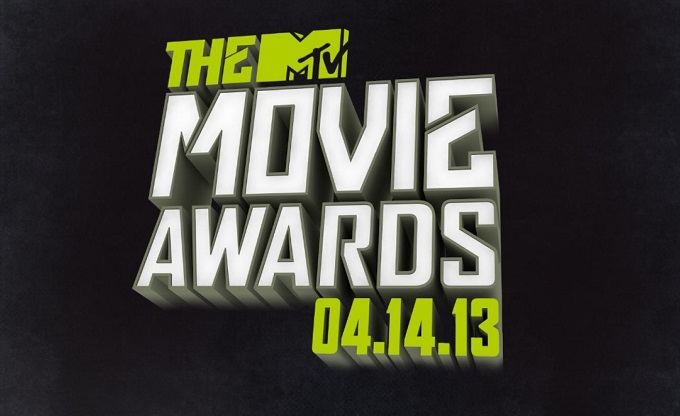 The MTV Movie Awards 2013 dished out the usual  fair share of memorable moments and golden popcorn bucket awards. Bradley Cooper and The Avengers were among the night's most prominent winners. Emma Watson was given the Trailblazer Award, Will Ferrel was awarded the Comedic Genius Award, and Jamie Foxx took home the Generation Award.
Our favorite winner on the night was the ever charming Tom Hiddleston, who collected Best Villain for his scene stealing performance as mischievous Loki in The Avengers. Collecting his well deserved prize the dapper British star gave a shout out to Liam from One Direction for naming his dog Loki. The always modest star Tom teased that the well named canine was almost certainly  better bred an more well known than himself.
The night's other most memorable moments were arguably a bizarre stage invasion by Aubrey Plaza during Will Ferrel's acceptance speech. The Safety Not Guaranteed star attempted to grab his award apparently as part of some sort of ill-advised Twitter related stunt. Rebel Wilson gave a musical performance as the awards  hostess and Seth Rogen stripped off in front of Zac Effron wearing a giant merkin. The first trailer for Hunger Games Sequel Catching Fire also made it's debut.
Full list of this year's winners below:
Movie of the Year - "The Avengers"
Best Male Performance - Bradley Cooper, "Silver Linings Playbook"
Best WTF Moment - Jamie Foxx and Samuel L. Jackson, "Django Unchained"
Best Fight - "Marvel's The Avengers"
Trailblazer Award - Emma Watson
Best Kiss - Jennifer Lawrence and Bradley Cooper, "Silver Linings Playbook"
Comedic Genius - Will Ferrell
Best Breakthrough Performance - Rebel Wilson, "Pitch Perfect"
Best Shirtless Performance - Taylor Lautner, "Breaking Dawn, Part 2″
Best Villain - Tom Hiddleston, "The Avengers"
MTV Generation Award - Jamie Foxx
Best Musical Performance  - Rebel Wilson in "Pitch Perfect"