Hunger Games Catching Fire Review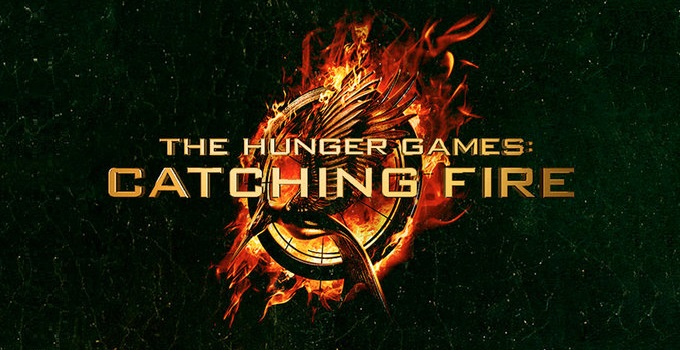 The Plot:
Katniss Everdeen survived the deadly Hunger Games, but in doing so both she and Peeta Mellark defied the all-powerful Capitol. Now on her victory tour and under the menacing scrutiny of ruthless President Snow, Katniss finds herself the reluctant figurehead for a growing spirit of rebellion in the oppressed districts of dystopian Panem. When the 'girl on fire' once again finds herself fighting for her own life and to protect those she loves, it may be just the spark needed to start a real revolution.
The Good:
The second big screen instalment of Suzanne Collins' blockbuster book series dramatically expands the scale of storytelling. Following Katniss and Peeta on their victory tour quickly establishes a wider world beyond the narrow confines of the first film's brutal Games arena and Capitol training rooms.
Fans of the book should be delighted to see the introduction of an array of new characters handled so well. Newcomer Sam Claflin is a perfectly toned and cheeky embodiment of trident wielding tribute Finnick Odair. He wields weapons and flirtatious sugar cubes with equal charm and purpose. Likewise Jena Malone is a satisfyingly snarling fit for the axe wielding and permanently furious Johanna Mason.
The wider world explored by Catching Fire is populated by accomplished character actors with credible and worthwhile screen presence. New talents like Jeffery Wright and Phillip Seymour Hoffman take their place alongside a welcome increase in screen time for Rachel McAdams, Woody Harrelson and Donald Sutherland. McAdam's flamboyant Effie Trinket proved a comedic fan favourite in the first film and this time she adds surprising heart to an already likeable character.
Since the release of the first Hunger Games film Jennifer Lawrence has become a household name, won a deserved best actress Oscar, and established her place as an undisputed superstar of her generation. In Catching Fire she easily reaffirms her abundant self-evident talents and delivers a performance equally physically and emotionally convincing. She portrays Katniss as a heroine that is both believably traumatised and battle hardened.
Katniss is neither an invincible superhero nor a hysterical damsel in distress. It's a refreshing change from the two polarised extremes which female leads are so often shoehorned into by summer blockbusters. Her stoic determination in the face of fear makes her admirably courageous. She's an inspirational bow wielding heroine who isn't ever defined or limited by any of her relationships with men.
The Bad:
It's difficult to find much fault with Catching Fire. It may take quite a long time to find its way back into the familiar life and death peril of The Games, but it's time well spent. The film may be lengthy but it deliberately builds tension and momentum during the hour plus it takes to reach the 75th annual Hunger Games. It's reassuring that the film never simply repeats what already impressed audiences in the first film. It has a structure, pace and grandeur which is entirely distinctive.
Fans unfamiliar with the book may perhaps be disappointed that the Twilight style love triangle between Katniss, Peeta and Liam Hemsworth's Gale remains a comparatively minor part of the story. Anyone hoping for a fresh fix of melodramatic angst ridden romance will need to look elsewhere. However, that is almost certainly to the ultimate credit of the franchise.
Like the first film, Catching Fire does not shy away from necessary moments of anguish and despair. Whilst those painful losses and bleak moments are a vital part of the story, no doubt more sensitive audiences may find them uncomfortably heart wrenching. Catching Fire is far less reassuringly feel good than other more safely sanitised teen franchises.
The Ugly Truth:
The Hunger Games Catching Fire is a dramatic statement of intent from a franchise that had already made such a promising transfer to the big screen. New director Francis Lawrence steers an impeccable cast towards compelling performances and flawless visual spectacle. Make sure to hurry to the cinemas to catch Catching Fire and the odds will most certainly be in your favour.
Check out full world premiere video interviews below with the cast, including Jennifer Lawrence, Liam Hemsworth, Elizabeth Banks, Jena Malone, Sam Claflin and Josh Hutcherson below: