Catching Fire First Official Poster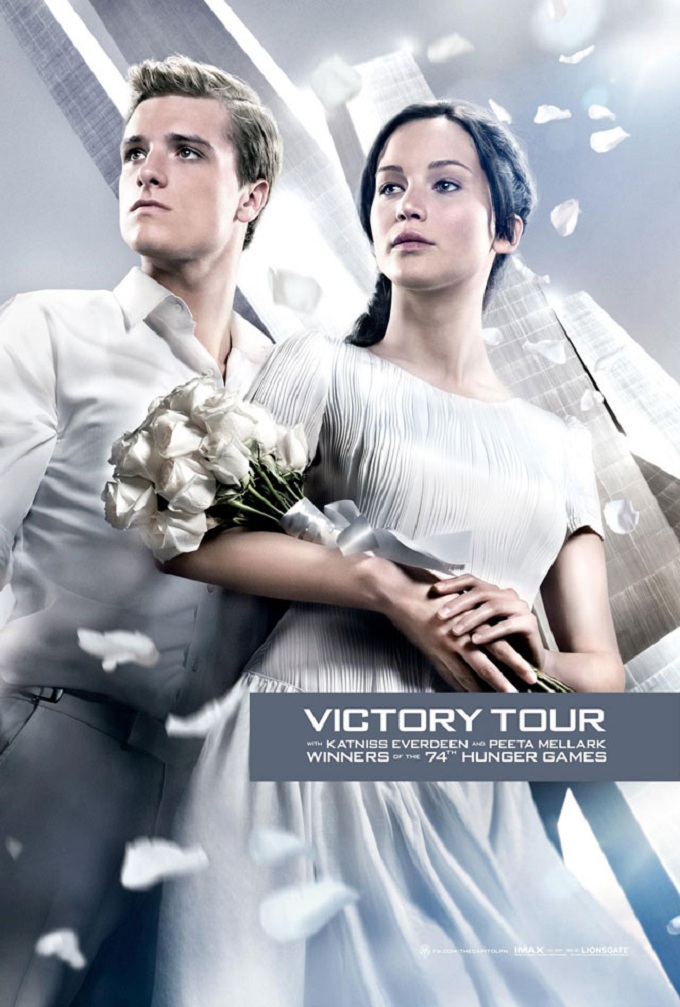 This is the first official teaser poster for Hunger Games Sequel Catching Fire, showcasing Oscar winning star Jennifer Lawrence and Josh Hutcherson as Katniss Everdeen and Peeta Mellark. The poster borrows from the classic school of Soviet union propaganda and feels especially appropriate given Jennifer's well deserved Best Actress win at this year's Oscars.
Exclusive video interview below as well with Catching Fire star Sam Claflin talking about his role as Finnick Odair in the sequel and working alongside 'diamond' girl Jennifer Lawrence.