BFI London Film Festival 2014 Line Up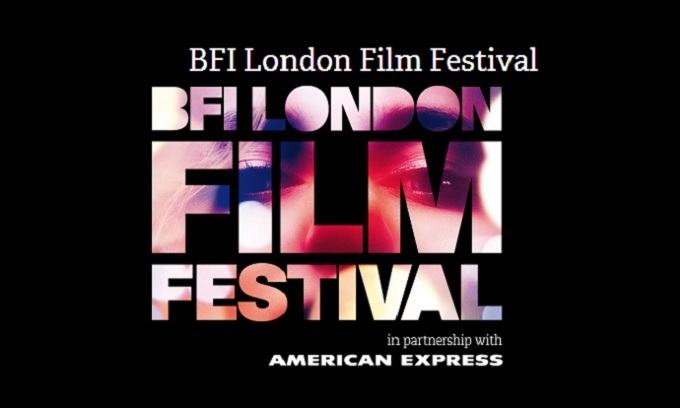 The programme for the 58th BFI London Film Festival in partnership with American Express® launched today, with Festival Director Clare Stewart presenting this year's rich and diverse selection of films and events. As Britain's leading film event and one of the world's oldest film festivals, it introduces the finest new British and international films to an expanding London and UK-wide audience, offering a compelling combination of red carpet glamour, engaged audiences and vibrant exchange. The Festival provides an essential profiling opportunity for films seeking global success at the start of the Awards season; promotes the careers of British and international filmmakers through its industry activities and awards line-up and positions London as the world's leading creative city.
The Festival will screen a total of 245 fiction and documentary features, including 16 World Premieres, 9 International Premieres, 38 European Premieres and 19 Archive films including 2 Restoration World Premiere's. There will also be screenings of 148 live action and animated shorts.  A stellar line-up of directors, cast and crew are expected to take part in career interviews, master classes, Q&As and other special events. The 58th BFI London Film Festival will run Wednesday 8 – Sunday 19 October 2014.
Taking place over 12 days, the Festival's screenings are at venues across the capital, from the West End cinemas – Odeon West End, Vue West End and the iconic Odeon Leicester Square; central London venues – BFI Southbank, Odeon Covent Garden, the ICA, Curzon Mayfair, Curzon Soho and Ciné Lumière; and local cinemas – Ritzy Brixton, Hackney Picturehouse, Vue Islington and Rich Mix.  Additional screenings and events will take place at the Odeon BFI IMAX, Empire Leicester Square, Curzon Chelsea and Queen Elizabeth Hall. Audiences across the UK can enjoy the Festival via simultaneous screenings in their local cinemas.
GALAS
OPENING & CLOSING NIGHT GALAS
The Festival opens with the European Premiere of THE IMITATION GAME, starring Benedict Cumberbatch and Keira Knightley. Director Morten Tyldum returns to the Festival with a film about Alan Turing, one of the world's greatest innovators and pioneer of modern-day computing, who is credited with cracking the German Enigma code.
The European Premiere of FURY will close the Festival, directed by David Ayer whose End of Watch appeared in LFF Official Competition in 2012, this Second World War epic stars Brad Pitt as Wardaddy, a battle-hardened army sergeant who commands a Sherman tank and her five-man crew on a deadly mission behind enemy lines.
Both Opening and Closing events will have a cinecast from the red carpet and simultaneous screenings taking place at cinemas across the UK.
HEADLINE GALAS
Among the other highly anticipated Galas are the previously announced American Express Gala of Bennett Miller's FOXCATCHER, the dark and fascinating story of the unlikely and ultimately tragic relationship between an eccentric multimillionaire and two champion wrestlers, starring Steve Carell, Channing Tatum and Mark Ruffalo. The Accenture Gala is the audacious thriller WHIPLASH, about a young jazz drummer under the tutelage of a ruthless and fearsome maestro starring Miles Teller and J.K. Simmons. We are delighted to welcome a new Official Airline Partner to this year's Festival, Virgin Atlantic who will present the European Premiere of Jason Reitman's MEN, WOMEN & CHILDREN starring Adam Sandler and Ansel Elgort with a racy voiceover by Emma Thompson. The May Fair Hotel Gala is the European Premiere of biopic-drama WILD starring Reese Witherspoon, adapted for the screen by Nick Hornby from Cheryl Strayed's extraordinary account of her 1,100-mile solo hike along the Pacific Crest Trails.  The Centrepiece Gala supported by the Mayor of London is the World Premiere of TESTAMENT OF YOUTH based on Vera Brittain's memoir of World War 1 starring Alicia Vikander, Kit Harington, Hayley Atwell, Emily Watson and Dominic West.  The Festival Gala is Mike Leigh's MR. TURNER starring Timothy Spall as the great British artist J.M.W. Turner whose paintings evoked the moving image before there was cinema. The Archive Gala is the World Premiere of the BFI National Archive restoration of THE BATTLES OF CORONEL AND FALKLAND ISLANDS.
STRAND GALAS
The nine programme strands are each headlined with a gala, they are: the Love Gala, Alan Rickman's A LITTLE CHAOS (European Premiere); the Debate Gala, Jon Stewart's ROSEWATER (European Premiere); the Dare Gala, Xavier Dolan's MOMMY; the Laugh Gala, Damián Szifron's WILD TALES; the Thrill Gala, Kristian Levring's THE SALVATION; the Cult Gala, Jacob Cheung's THE WHITE HAIRED WITCH OF LUNAR KINGDOM (International Premiere); the Journey Gala, Nuri Bilge Ceylan's WINTER SLEEP; and the Family Gala is Tomm Moore's SONG OF THE SEA (European Premiere). In addition to which, the previously announced Sonic Gala is Peter Strickland and Nick Fenton's concert film BJÖRK: BIOPHILIA LIVE.
AWARDS AND COMPETITIONS
The Best Film Award will again be handed out in Official Competition; the Sutherland Award in the First Feature Competition and the Grierson Award in Documentary Competition. Each section is open to international and British films.
OFFICIAL COMPETITION
The Official Competition line-up, recognising inspiring, inventive and distinctive filmmaking, includes the following:
Peter Ho-Sun Chan, DEAREST
Peter Strickland, THE DUKE OF BURGUNDY (European Premiere)
Carol Morley, THE FALLING (World Premiere)
Ana Lily Amirpour, A GIRL WALKS HOME ALONE AT NIGHT
Céline Sciamma, GIRLHOOD
Daniel Barber, THE KEEPING ROOM (European Premiere)
Andrey Zvyagintsev, LEVIATHAN
François Ozon, THE NEW GIRLFRIEND
Christian Petzold, PHOENIX
Mohsen Makhmalbaf, THE PRESIDENT
Julius Avery, SON OF A GUN (European Premiere)
Abderrahmane Sissako, TIMBUKTU
FIRST FEATURE COMPETITION
Titles in consideration for the Sutherland Award in the First Feature Competition recognising an original and imaginative directorial debut are:
Yann Demange,'71
Josephine Decker, BUTTER ON THE LATCH
Daniel Wolfe, Matthew Wolfe, CATCH ME DADDY
Zeresenay Berhane Mehari, DIFRET
Franco Lolli, GENTE DE BIEN
Guy Myhill, THE GOOB
Adityavikram Sengupta, LABOUR OF LOVE
Sudabeh Mortezai, MACONDO
Debbie Tucker Green, SECOND COMING
Ester Martin Bergsmark, SOMETHING MUST BREAK
Naji Abu Nowar, THEEB
Myroslav Slaboshpytskiy, THE TRIBE
 DOCUMENTARY COMPETITION
The Grierson Award in the Documentary Competition category recognises cinematic documentaries with integrity, originality, and social or cultural significance. This year the Festival is screening:
Nadav Schirman, THE GREEN PRINCE
Jean-François Caissy, GUIDELINES
Randall Wright, HOCKNEY (World Premiere)
Jason Sussberg, David Alvarado, THE IMMORTALISTS (European Premiere)
Ulrich Seidl, IN THE BASEMENT
Sergei Loznitsa, MAIDAN
Frederick Wiseman, NATIONAL GALLERY
Sabine Lubbe Bakker & Niels van Koevorden, NE ME QUITTE PAS
Edward Lovelace & James Hall, THE POSSIBILITIES ARE ENDLESS (European Premiere)
Ossama Mohammed & Wiam Simav Bedirxan, SILVERED WATER, SYRIA SELF-PORTRAIT
Debra Granik, STRAY DOG
Lynette Wallworth, TENDER (European Premiere)
BEST BRITISH NEWCOMER
Closing the Awards section is the prize for Best British Newcomer which highlights new British talent and is presented to an emerging writer, actor, producer or director. This year's nominees are:
1.      Guy Myhill – Writer/Director THE GOOB
2.      Florence Pugh – Supporting Actor THE FALLING
3.      Sameena Jabeen Ahmed – Actor CATCH ME DADDY
4.      Rebecca Johnson – Writer/Director HONEYTRAP
5.      Taron Egerton – Actor TESTAMENT OF YOUTH
6.      Daniel Wolfe & Matthew Wolfe – Writers/Directors CATCH ME DADDY
7.      Alex Lawther – Supporting Actor THE IMITATION GAME
FILM GUESTS
Key talent due to attend the Festival's gala screenings include: Morten Tyldum, Benedict Cumberbatch, Keira Knightley, Matthew Goode, Allen Leech, Alex Lawther, Charles Dance, Rory Kinnear, Mark Strong, Matthew Beard, David Ayer, Brad Pitt, Bennett Miller, Steve Carrel, Sienna Miller, Damien Chazelle, J.K Simmons, Jason Reitman, Ansel Elgort, Kaitlyn Dever, Reese Witherspoon, Nick Hornby, Cheryl Strayed, James Kent, Kit Harrington, Dominic West, Emily Watson, Colin Morgan, Mike Leigh, Jon Stewart, Maziar Bahari, Alan Rickman, Damian Szifron, Kristian Levring, Jacob Cheung, Nick Fenton, Peter Strickland, Björk, Tomm Moore, Brendan Gleeson, Fionnula Flanagan and David Rawle.
Additional talent attending for films in competition include: for Official Competition: Peter Ho-Sun Chan, Peter Strickland, Sidse Babbet Knudsen, Chiara D'Anna, Fatma Mohammed, Monika Swinn, Eugenia Caruso, Carol Morley, Ana Lily Amirpour, Celine Sciamma, Daniel Barber, Francois Ozon, Julius Avery, Mohsen Makhmalbaf and Abderrahmane Sissako; First Feature Competition: Yann Demange, Jack O'Connell, Gregory Burke, Josephine Decker, Daniel Wolfe, Matthew Wolfe, Sameena Habeen Ahmed, Conor McCarron, Gary Lewis, Zeresenay Berhane Merhari, Franco Lolli, Guy Myhill, Adityavikram Sengupta, Sudabeh Mortezai, Debbie Tucker Green, Ester Martin Bergsmark, Naji Abu Nowar and Myroslav Slaboshpytskiy; Documentary Competition: Nadav Schirman, Jean-Francois Caissy, Randall Wright, Jason Sussberg, David Alvarado, Frederick Wiseman, Edward Lovelace, James Hall, Edwin Collins and Lynette Wallworth.
The Festival will announce its complete guest line-up for all sections in early October.
STRANDS / PATHWAYS
The Festival programme is organised into categories clustered around the themes of Love, Debate, Dare, Laugh, Thrill, Cult, Journey, Sonic and Family – an approach designed to help Festival-goers find the films that appeal the most to them and to open up the Festival for new audiences.
LOVE
Love is strange, and cinema reaps the fruit of its strangeness. The Love Gala is the European Premiere of Alan Rickman's sophomore feature A LITTLE CHAOS set in the Court of Versailles starring Rickman himself as King Louis XIV, Kate Winslet as landscape gardener Sabine De Barra, Matthias Schoenaerts as the famous architect Le Nôtre and Stanley Tucci in hilarious form as a court dandy.
Other titles in this section include: Benoît Jacquot's 3 HEARTS starring Charlotte Gainsbourg, Chiara Mastroianni and Catherine Deneuve; Daniel Ribeiro's romantic tale of the joys and woes of young love, THE WAY HE LOOKS; Ira Sachs' LOVE IS STRANGE starring Alfred Molina and John Lithgow as life-long lovers; the European Premiere of Shonali Bose's portrait of a Punjabi teenage girl MARGARITA, WITH A STRAW; a new adaptation of Gustave Flaubert's classic MADAME BOVARY directed by Sophie Barthes and starring Mia Wasikowska as the eponymous lead; the World Premiere of Corinna McFarlane's SILENT STORM starring Andrea Riseborough and Damian Lewis; Susanne Bier's SERENA starring Jennifer Lawrence and Bradley Cooper, and the European Premiere of BAFTA-winning documentary filmmaker Morgan Matthews' debut feature X + Y.
DEBATE
Debate presents films that rush headfirst and unafraid into some of the stormiest issues of the day.  This year's Debate Gala is the European Premiere of Jon Stewart's directorial debut ROSEWATER starring Gael Garcia Bernal and based on the real-life ordeal of London-based journalist Maziar Bahari.
Other highlights in this section include: the European Premiere of Michael Winterbottom's THE FACE OF AN ANGEL about an American student charged with the murder of her British housemate; the World Premiere of Tom Harper's House of Commons-set political thriller War Book; Gabriel Mascaro's haunting tale of the effects of climate change on a coastal community in Brazil, AUGUST WINDS; Annalet Steenkamp's documentary about the four generations of her Afrikaner family I, AFRIKANER; Dieudo Hamadi's NATIONAL DIPLOMA following a group of Congolese high schools students preparing for their exams; Steve James' newly restored 1994 documentary HOOP DREAMS about the ultra-competitive world of college basketball; and Shira Geffen's SELF MADE and Eran Riklis' DANCING ARABS which both explore life on either side of the Palestinian-Israeli divide.
DARE
Here you'll find cinema's troublemakers and boundary pushers, with films for those who take their movies strong, no sugar.  The Dare Gala is Xavier Dolan's MOMMY which jointly won the Jury Prize in Cannes earlier this year.
Other highlights in this strand include: Jean-Luc Godard's first foray into 3D, GOODBYE TO LANGUAGE which jointly won the Jury Prize in Cannes in May and will be presented here at BFI IMAX; New Queer Cinema alumnus Gregg Araki's WHITE BIRD IN A BLIZZARD starring Eva Green and Shailene Woodley; the World Premiere of Rebecca Johnson's HONEYTRAP based on the 2008 case of Samantha Joseph, dubbed the 'honeytrap killer'; Duane Hopkins' social melodrama BYPASS; Aleksei German's black and white epic HARD TO BE A GOD completed by his wife and son following German's death in 2013; and Abel Ferrara's PASOLINI starring Willem Dafoe as the Italian filmmaker.
LAUGH
This year's comedic crop mine potentially treacherous terrain that some might consider no joke.  This year's Laugh Gala is WILD TALES, a delirious black comedy directed by Damián Szifron with Augustín and Pedro Almodóvar as producers.
Other titles in this strand include: Director-writer-star Desiree Akhavan's fearless feature debut APPROPRIATE BEHAVIOR; Hungary's most innovative and controversial director György Pálfi's new film FREE FALL; the International Premiere of Justin Simien's razor-sharp satire DEAR WHITE PEOPLE; Martha Stephens and Aaron Katz' delicate and heart-warming comedy LAND HO!; Josh Lawson's whip-smart sex comedy THE LITTLE DEATH; Emilio Martínez-Lázaro's SPANISH AFFAIR, a massive box-office hit in its native Spain; and John Boorman's semi-autobiographical film, QUEEN AND COUNTRY.
THRILL
The Thrill strand covers noir, neo-noir, sci-fi, pulp, crime, action and adventure in a programme that's as sure to inspire wanderlust as it is to set your pulse racing.  The Gala presentation for this strand is Kristian Levring's THE SALVATION, a gripping tale of revenge set in the Old West starring Mads Mikkelsen and Eva Green.
Other highlights in this section include: Diao Yinan's murder mystery and Berlin winner BLACK COAL, THIN ICE; the European Premiere of Toa Fraser's thriller THE DEAD LANDS made entirely in the Maori language; Michaël R. Roskam's THE DROP starring Tom Hardy, Noomi Rapace and the late James Gandolfini; the European Premiere of Kriv Stenders' boldly enjoyable comedy thriller KILL ME THREE TIMES starring Simon Pegg; the World Premiere of Tom Green's MONSTERS: DARK CONTINENT, a sequel to Gareth Edwards' 2010 debut Monsters; and Andrew Hulme's crime thriller, SNOW IN PARADISE.
CULT
In the Cult strand, you'll find a curious selection of films guaranteed to provoke, excite and take you entirely off guard.  Welcome to the weird side.  The Cult Gala is the International Premiere of Jacob Cheung's lavish wuxia epic THE WHITE HAIRED WITCH OF LUNAR KINGDOM starring Chinese superstar Fan Bingbing.
Other highlights in this strand include: Mark Hartley's latest celebration of exploitation films ELECTRIC BOOGALOO: THE WILD, UNTOLD STORY OF CANNON FILMS; David Robert Mitchell's remarkable shocker IT FOLLOWS; the European Premiere of British director Oliver Blackburn's latest horror KRISTY; Carter Smith's ethereal coming-of-age tale JAMIE MARKS IS DEAD; Sion Sono's Yakuza gangster flick-cum-hip hop musical TOKYO TRIBE and the World Premiere of Alfonso Gomez-Rejon's striking debut THE TOWN THAT DREADED SUNDOWN inspired by the 1976 classic of the same name.
JOURNEY
Whether it's the journey or the destination, here are films to transport you and shift your perspective.  This year's Journey Gala is Nuri Bilge Ceylan's extraordinary WINTER SLEEP which won the Palme d'Or at Cannes this year.
Other titles in this section include: AFRICAN METROPOLIS, a collection of six short films that explore the complexity of African urban life; Rolf de Heer's CHARLIE'S COUNTRY starring legendary Australian actor David Gulpilil who won Best Actor in Un Certain Regard at Cannes this year; Writer-Director David Oelhoffen's FAR FROM MEN featuring Viggo Mortensen, Fatih Akin's THE CUT starring Tahar Rahim;  Israel Horovitz's MY OLD LADY starring Maggie Smith, Kevin Kline and Kristin Scott Thomas; 18 different filmmakers including Warwick Thornton, Justin Kurzel and a debut by Mia Wasikowska contribute to an expansive adaptation of Australian author Tim Winton's THE TURNING starring Cate Blanchett, Rose Byrne and Hugo Weaving; the World Premiere of Bryn Higgins' ELECTRICITY starring Agyness Deyn; and the World Premiere of Gerry Fox's MARC QUINN – MAKING WAVES documenting one year in the life of the artist Marc Quinn.
SONIC
Like cinema, music has the power to envelop us and move us, both emotionally and physically.  This year's Sonic Gala is Peter Strickland and Nick Fenton's BJÖRK: BIOPHILIA LIVE, a concert film capturing the extraordinary closing night performance of Björk's Biophilia project at London's Alexandra Palace last year.
Other highlights in this strand include: the European Premiere of James Marcus Harvey's AUSTIN TO BOSTON about a modern music tour, done the old fashioned way; One9's documentary NAS: TIME IS ILLMATIC about one of the most influential and important records in hip hop; the European Premiere of Alan Hicks' KEEP ON KEEPIN' ON about the relationship between legendary Jazz trumpet player Clark Terry and his protégé Justin Kauflin; Mia Hansen-Løve's EDEN, a fictionalised account of the French house boom that spawned Daft Punk, Michael Obert's SONG FROM THE FOREST that explores one man's quest to find and record the music and sound of the remotest parts of the African jungle, Fenar Ahmad's FLOW, a portrait of Copenhagen's hip-hop scene; and a BUG SPECIAL: FULL TIME HOBBY devoted to the 10th anniversary of the independent London record label.
FAMILY
This year's Family section has titles from all over the world to suit all ages and tastes, and the Family Gala is the European Premiere of SONG OF THE SEA, director Tomm Moore's sophomore feature following his Oscar-nominated debut The Secret of Kells.
Other highlights are the International Premiere of Xavier Picard's MOOMINS OF THE RIVIERA a glorious animated tale of Tove Jansson's much-loved characters released in time to celebrate the 100th anniversary of her birth; the World Premiere of Christian De Vita's animated family tale YELLOWBIRD 3D; Jon Wright's British sci-fi adventure ROBOT OVERLORDS starring Gillian Anderson and Sir Ben Kingsley; Chan Hyung-Yun kooky animated love story THE SATELLITE GIRL AND MILK COW; and Martin Miehe-Renard's teen drama THE CONTEST – TO THE STARS AND BACK. We will show the UK's first animated feature, ANIMAL FARM (1954) based on George Orwell's novella, and directed and produced by John Halas and Joy Batchelor.
There is a dedicated section for animated shorts for younger audiences which include the World Premiere of Aardman's new short film RAY'S BIG IDEA in 3D directed by Steve Harding-Hill and the World Premiere of Illuminated Films'new short film ON ANGEL WINGS directed by Dave Unwin and based on a story by Michael Morpurgo.
As part of our celeberation of 20 years of Dreamworks Animation, we present a special event for younger audiences and animation enthusiasts alike DreamWorks Animation: Taking Flight and Beyond showcasing the work of producer Bonnie Arnold and director Dean DeBlois, who will be joined by Cressida Cowell, author of the highly successful 'How to Train your Dragon' series of novels. Exclusive footage from upcoming release The Penguins of Madagascar will also be shown.
SHORTS
An original and innovative line-up of short films and animation that will captivate audiences young and old makes up this year's Shorts compilation programmes presented across the Festival strands.
The Meaning of Love programme explores a range of expressions that define 'love' including EMOTIONAL FUSEBOX starring Jodie Whittaker, and THE KÁRMÁN LINE starring Olivia Colman.  Let's Talk About Sex is a series of shorts that question how we interact physically and emotionally with each other, such as GHOST TRAIN in which an elderly man dealing with his wife's dementia becomes captivated by a young burlesque dancer, and in OUR SKIN IS GOING TO GRAY, a group of different characters experience the universal fear of rejection.  The Life, But Is It A Dream? programme looks at the fleeting moments that can create big stories full of emotion such as IN AUGUST in which a 6 year-old girl sees that her father is leaving home, and in EMERGENCY CALLS an ageing bar hostess queries her decision to marry a long-term admirer.  After Laughter Comes Tears presents six shorts that all encompass funny ha-ha, the absurdly funny and the funny strange.  All Or Nothing offers shorts that reflect the passions in the hearts of their protagonists from positive love to destructive hate and all points in between.  Take Me To The Other Side is the shorts programme for cult genre fans featuring zombies, crazed scientists, tattooed criminals and indescribable horrors.  The Radio Live Transmission programme of short films and animations shows how sound and music are vital to cinema, no matter the genre.  The London Calling section features a selection of shorts from budding filmmakers from across the capital, supported by Film London's production schemes.
EXPERIMENTA
The LFF showcase of Experimental Cinema and Artists' Moving Image, is programmed in partnership with LUX for a second year and is supported by Arts Council England. An extensive selection of new British work is presented including THE FILM THAT BUYS THE CINEMA by Cube Cinema, WHEN YOU FALL INTO A TRANCE by Emily Wardill, TOMORROW IS ALWAYS TOO LONG by Phil Collins commissioned as part of the Commonwealth Games, 72-82 by William Raban, NEAR REAL TIME by Gail Pickering and HOW TO MAKE MONEY RELIGIOUSLY by Laure Prouvost. International works include THE INEXTINGUISHABLE FIRE: HARUN FAROCKI 1944-2014, a tribute to the late great German filmmaker with screenings of PARALLEL I-IV and INEXTINGUISHABLE FIRE; and TRIBUTE TO MARIA KLONARIS (1950-2014) who was responsible for some of the most radical feminist and transgender films and art ever created.  Preservationist Mark Toscano will present MEDITATIONS FROM OUR LADY OF THE ANGELS, a specially curated-selection of restored Los Angeles artists' films from the Academy Film Archive. Ken McMullen's new film OXI: AN ACT OF RESISTANCE. The diverse programme includes animation, conceptual and performance pieces, diaristic work, abstraction and more.
TREASURES
Treasures brings recently restored cinematic riches from archives around the world to the Festival in London. The previously announced Archive Gala is the World Premiere of the BFI National Archive restoration of a major British silent film THE BATTLES OF CORONEL AND FALKLAND ISLANDS (1927).  This virtually unknown film offers a stunning recreation of two key battles faced by the Royal Navy in the early days of World War One, almost exactly a century ago.  Screening at the Queen Elizabeth Hall, the film will have a stirring new score, commissioned from award-winning composer Simon Dobson and will be performed by 24 members of the Band of Her Majesty's Royal Marines. Restoration supported by Matt Spick. Archive Gala and Score supported by Arts Council England, the Gosling Foundation, the Hartnett Conservation Trust, PRS for Music Foundation and the Charles Skey Charitable Trust.
The newly restored, iconic silent film THE GODDESS (1934) from Chinese cinema's Golden Age starring Ruan Lingyu, is presented as part of the BFI's year-long Electric Shadows project celebrating artistic and cultural collaborations between China and Britain.  Screening at the Queen Elizabeth Hall, the film will have a new score by Chinese composer Zou Ye, commissioned by the K T Wong Foundation, and will be performed live by the English Chamber Orchestra.
The latest 4k restoration by Martin Scorsese's Film Foundation and the BFI National Archive is Powell and Pressburger's THE TALES OF HOFFMAN (1951) a dazzling take on Jacques Offenbach's 1881 opera.  The Film Foundation's World Cinema Project presents a 4k restored version of Sergei Parajanov's THE COLOUR OF POMEGRANATES (1969).
The Imperial War Museum has restored and completed GERMAN CONCENTRATION CAMPS FACTUAL SURVEY (1945/2014), following the original filmmakers' directions and drawing on seventeen hours of footage documenting the horrors discovered following the liberation of the concentration camps in 1944 and '45.
Other highlights include John Schlesinger's FAR FROM THE MADDING CROWD (1967) starring Julie Christie and Terrence Stamp cast as lovers in Thomas Hardy's epic love story; Robert Altman's COME BACK TO THE FIVE & DIME, JIMMY DEAN, JIMMY DEAN (1982); Joseph L Mankiewicz's GUYS AND DOLLS (1955) starring Frank Sinatra and Marlon Brando, and the 40th anniversary of Tobe Hooper's classic horror THE TEXAS CHAIN SAW MASSACRE now available in a new razor sharp 4K transfer.
EVENTS
We are delighted to announce this year's programme of events, including Screen Talks with filmmakers Bennett Miller and Abderrahmane Sissako; Masterclasses with production designer Maria Djurkovic and documentary filmmaker Frederick Wiseman and three events to celebrate DreamWorks Animation Studios turning 20 in October.
Screen Talks
The BFI warmly welcomes Bennett Miller to discuss his inspiring and critically acclaimed directing career.  His latest film, the riveting FOXCATCHER, is screening as the American Express Gala in this year's LFF and saw him awarded Best Director at the Cannes Film Festival.  It continues a series of astonishing fiction features, which began with Miller directing schoolmate Philip Seymour Hoffman to an Academy Award for Best Actor in CAPOTE, and followed by a brilliant adaptation of Michael Lewis' MONEYBALL, starring Brad Pitt and Jonah Hill.
Following TIMBUKTU's Palme d'Or nomination at the Cannes Film Festival, we are delighted to welcome acclaimed director Abderrahmane Sissako to talk about his career and latest feature, which appears in the LFF Official Competition.  One of the most politically astute contemporary filmmakers, whose work engages on both an emotional and cultural level, Sissako has enjoyed strong critical acclaim for previous works such as Bamako, Waiting for Happiness and Life on Earth.
Masterclasses
We are thrilled to welcome Production Designer Maria Djurkovic to lead a masterclass in her creative process.  Her varied film credits mark her as an accomplished leader in her field and include production design for this year's Opening Night Gala THE IMITATION GAME, as well as Tinker Tailor Soldier Spy, The Invisible Woman, The Hours, Billy Elliot and the hugely successful Mamma Mia!
With NATIONAL GALLERY in the LFF Documentary Competition, we welcome back festival favourite Frederick Wiseman to the LFF to give this Masterclass on the art of documentary.  One of the key figures in the documentary movement, Wiseman has amassed an astonishing and varied body of work including the Emmy Award-winning Hospital, At Berkeley, La Danse: The Paris Opera Ballet, Crazy Horse and Titicut Follies.
DreamWorks Animation Studio
To celebrate The Studio's 20th Anniversary in October, the Festival will host three events. CEO of the Studio Jeffrey Katzenberg will be the focus of our Keynote event which is part of our exciting Industry Programme. A BAFTA Masterclass with Chief Technology OfficerLincoln Wallen who will be joined on stage by Dean DeBlois to provide a creative perspective on the use of new technology. The DreamWorks Animation: Taking Flight and Beyond event will showcase the work of two of their most successful filmmakers, producer Bonnie Arnold and director Dean DeBlois with footage from their highly acclaimed How To Train Your Dragon films. They will be joined by Cressida Cowell, author of the highly successful'How to Train your Dragon' novels. The LFF audience will be the first to watch some exclusive footage from upcoming release The Penguins of Madagascar.
INDUSTRY & EDUCATION
The Festival offers a full benefits package for Industry delegates supported by The Mayor's Office and Film London.  This year's events and initiatives include the return of Power to the Pixel and the Film London Production Finance Market, the Annual Keynote from a leading light in the international film industry, which is presented in association with Creative Skillset who are also funding this year's new internationally-focused development programme for writers, directors and producers NET.WORK@LFF, managed and delivered by Creative England on behalf of the BFI, the BFI London Film Festival and other NET.WORK partners.
This year's Industry offering will include an extensive screening programme at Odeon Covent Garden, together with Buyers and Sellers screenings, a new Digital Viewing Library and Delegate Centre at the BFI Headquarters in Stephen Street and a full range of other events including collaborations with the British Council, Women in Film and Television and Directors UK. An announcement about the full industry programme will be made soon.
For more information and to register for accreditation, visit www.bfi.org.uk/lff/delegates
The Festival will also offer an exciting Education programme, thanks to our funding contributors Arts Council England and IdeasTap, including films and events for schools, students and young people. This includes the Young Jury Project supported by the BFI Film Academy, hands-on workshops, career surgeries and panel discussions featuring a wide range of industry professionals, as well as a series of special events presented in partnership with the National Film & Television School, London Film Academy and London Film School aimed at film students in higher education.
BFI PLAYER
The BFI London Film Festival experience can be enjoyed UK-wide on the BFI Player, the BFI's web VOD service, featuring a Festival digital channel showing regular red carpet action and film maker interviews. BFI London Film Festival content will be a key attraction in the range of services on the BFI Player.