The Falling Review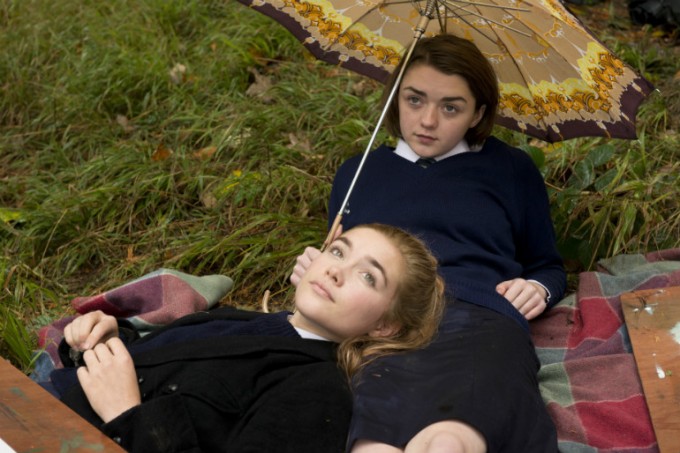 The Plot
Set in 1969, The Falling is an unconventional coming of age tale centering on two friends, Lydia (Maisie Williams) and Abbie (Florence Pugh). Despite their powerful bond, when tragedy strikes, Lydia becomes overtaken with a mysterious delirium which soon spreads to other classmates…
The Good
Much like Maisie Williams' most well known acting credit Game of Thrones, The Falling is a film about which the plot can only be slightly mentioned for fear of spoilers. Williams soon takes centre stage to drive much of the narrative as she comes to terms with an event that occurs around the one third mark. The resulting film is a beautifully shot piece accompanied by varied but ever so fitting scores and songs from the era. With gorgeous cinematography from Agnès Godard that adds to the artistic beauty already brought to the screen by Williams and director Carol Morley.
The film benefits from solid supporting cast work from Maxine Peake as Lydia's antisocial mother , Joe Cole (Peaky Blinders) as Lydia's magic obsessed brother and Greta Scacchi as one of the schoolteachers. They collectively bring just as much to the screen as Williams does, albeit more sparingly.
But it's Williams who is undeniably the main attraction in The Falling. The story while hard to interpret at parts is held together by Williams, proving even more than she already has in Game of Thrones that she is certainly an actress to take notice of. With films like this under her belt already at this age she seems to know what she wants and will no doubt become a familiar face as the years pss.
The Bad
For Game of Thrones fans who are excited to see their favourite actress in her first leading role, it really has to be stressed that The Falling is not an easy watch. It needs full attention and even then it may not give you the answers you want. It is a story that comes with many obvious questions. If you stick with it you'll find that the story brings it own rewards, if not easy answers. There are some satisfying conclusions to be found, at least for those willing to look hard enough. At 102 minutes long it doesn't seem too much to commit to.
The Ugly Truth
The Falling is a beautiful piece of cinema which will enthrall you and make you contemplate it's story long after the credits have rolled. Maisie Williams proves she has more to give in what will most certainly be a long career. It may be a bit too art house for some but if you give it time, it will grow on you.
Check out our red carpet  interview with Maisie Williams at the film's world premiere at the BFI London Film Festival 2014 below: