Teenage Mutant Ninja Turtles: Out Of The Shadows Review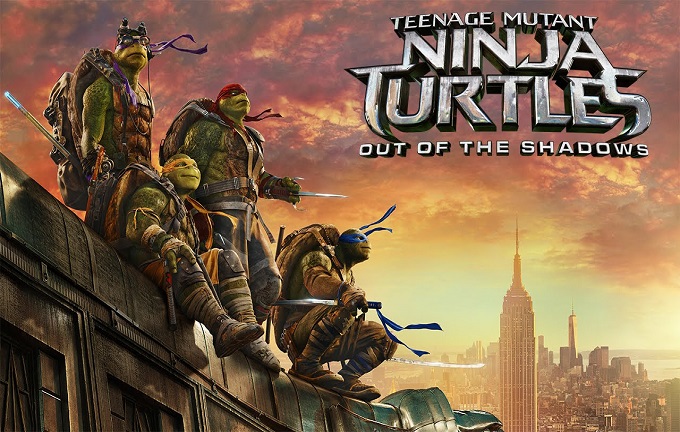 The Plot
As Shredder (Brian Tee) joins forces with mad scientist Baxter Stockman (Tyler Perry) and henchmen Bebop (Gary Anthony Williams) and Rocksteady (Stephen Farrelly) to take over the world, the Turtles must confront an even greater nemesis: the notorious Krang.
The Good
While Michael Bay's attempt at a Teenage Mutant Ninja Turtles reboot was mostly problematic while occasionally fun, director Dave Green, fresh from his feature length debut with Earth To Echo, manages to keep the fun and tell an entertaining story alongside it.
Having saved New York from Shredder, the Turtles are still very much underground and keeping away from the public light while Vernon Fenwick (Will Arnett) takes all the praise. Arnett is a joyous return in some of the films funniest scenes as he soaks up his new-found fame, receiving a key to the city and selling bags of his air online. But soon enough, Shredder is broken out of prison and teams up with Krang in a plot that will see the destruction of New York and perhaps even the world.
Returning as headstrong reporter April O'Neil, Megan Fox gets a new team mate in the form of Stephen Amell's charismatic hockey masked vigilante Casey Jones who, disgraced after letting Shredder slip from his hands, teams up with April and the Turtles to take him down once and for all. On the villain's side meanwhile, we get the reboot of fan favourites Bebop and Rocksteady, the Rhino/Warthog duo who bumble about as the hapless henchmen to the straight Shredder and bring some great comic relief with them.
The Bad
The final act of Out Of The Shadows is certainly nothing new and brings clear references to Avengers with it's magical porthole in the sky that ultimately feels unoriginal. And while Michael Bay may not be in the directors chair, it seems his mark is hard to rub off, with some ridiculously gratuitous shots of Megan Fox again returning to the frame. For a film that is advertised heavily towards children, this feels fairly ill-advised. Still, at least we don't get a re-hash of Will Arnett ogling at her posterior as we did in the previous installment.
The Ugly Truth
Out Of The Shadows is ultimately a fun action romp that gives us some fantastic new characters as well as bringing back the favourites. While the third act falls into familiar territory, it's certainly a step up from the first installment.
Review by Johnny Ellis