Chloe Moretz Carrie Remake Starts Filming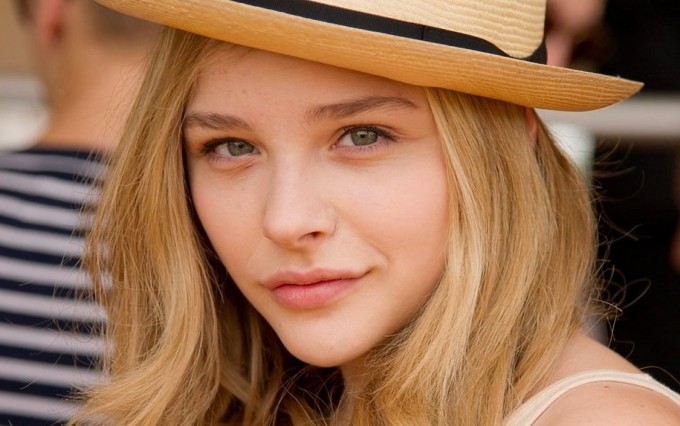 MGM and Screen Gems have announced that filming has officially started on their big screen remake of classic Steven King horror Carrie. Boy's Don't Cry director Kimberly Peirce is taking charge of re-imagining the classic tale of a troubled teenager with telekinetic powers. The original 1976 Brian De Palma version won Oscar nods for stars Sissy Spacek and Piper Laurie.
Kick Ass & Hugo starlet Chloe Grace Moretz takes on the lead role, while four time Oscar nominee Julianne Moore plays Carrie's  ultra-strict mother. Official synopsis below released by the studio:
"The quiet suburb of Chamberlain, Maine is home to the deeply religious and conservative Margaret White and her daughter Carrie. Carrie is a sweet but meek outcast whom Margaret has sheltered from society. Gym teacher Miss Desjardin ( Judy Greer) tries in vain to protect Carrie from local mean girls led by the popular and haughty Chris Hargenson (Portia Doubleday, Youth in Revolt), but only Chris' best friend, Sue Snell (Gabriella Wilde, The Three Musketeers), regrets their actions. In an effort to make amends, Sue asks her boyfriend, high school heartthrob Tommy Ross (newcomer Ansel Elgort), to take Carrie to prom. Pushed to the limit by her peers at the dance, Carrie unleashes telekinetic havoc."
Although this synopsis doesn't seem too wildly different from the familiar source material, it definitely boasts an impressive cast that should do it justice.
Speaking to Vanity Fair about the taking on the iconic character Chloe Moretz admitted he wouldn't be taking inspiration for the 1976 original.
"I'm not watching in preparation for the movie because we're doing something totally different and I'm trying to bring my own take into it. I am changing everything about me, my hair, and my look. I'm doing my own take on the character. The script is totally different from the original. It's more like the book. It's more Black Swan version; it messes with your mind. You'll see things, and you don't know if you've seen them."
Leaked Photo of Chloe on set below courtesy of Page To Premiere