The Lego Movie Review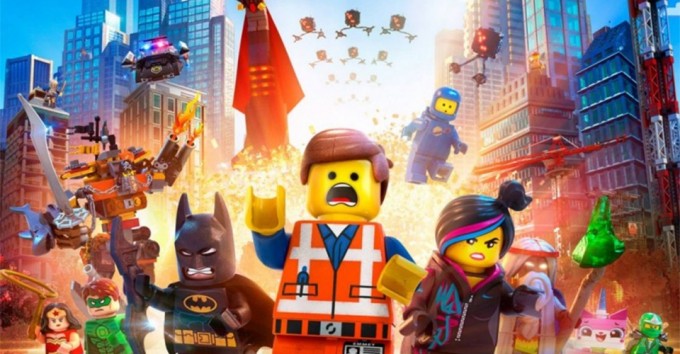 The Plot:
An ordinary LEGO minifigure, mistakenly thought to be an extraordinary MasterBuilder is recruited to join a quest to stop and evil LEGO tyrant from ridding the known world of imagination using a mysterious ultimate weapon.
The Good:
Directors Phil Lord and Chris Miller demonstrated their own extraordinary creative potential with surprise blockbuster hit Cloudy with a Chance of Meatballs. Now armed with an endless toy box of LEGO possibilities the screenwriting duo has delivered a brightly coloured adventure packed with imagination and winning one liners. It's a perfect fusion of big kid nostalgia and childish wonder.
It helps that the Lego movie has assembled a truly magnificent array of recognisable voices, enthusiastically breathing life into the familiar yellow faced playthings. Will Ferrell is at his maniacal best as sinister Lord Business and Liam Neeson steals the show as his mean faced henchman Bad Cop. Chris Pratt is a likeable chump as accidental hero Emmitt and Elizabeth Banks is his sexy saviour Wyldstyle. Morgan Freeman even lends his god like voice to the wizardly resistance leader Vitruvius.
The film also makes the absolute most of the studios creative properties and LEGO's numerous franchise partnerships. Will Arnett's deliciously arrogant LEGO Batman is among an endless array of amusingly random heroes on show. Comedic cameos from Wonder Woman, Dumbledore, Green Lantern, Gandalf, Ninja Turtles, Han Solo and Superman all add a joyous insanity to proceedings.
The LEGO movie benefits from the quick wit and lush visual charm which Lord and Miller evidently know how to deliver. Those dwelling on memories of long hours spent painstakingly assembling LEGO play sets will find the big screen version far more wondrous and action packed then they might expect. The film reimagines the static LEGO universe as a frenzied Technicolor explosion of constant creation and destruction. The film's animation has a vivid tactile quality quite unlike anything you've seen before.
Working with Chris McKay (Robot Chicken) the film's vast team of animators deliberately created photorealistic 3D animation much closer to stop-motion than the artificial gloss of typical CGI. Individually crafting each of the 15 million bricks used on screen, the filmmakers proudly shunned lazy generic backgrounds and painstakingly created every single frame. The result is near perfect balance of epic cinematic storytelling with playful homemade charm. The animation precisely captures the true spirit of LEGO as both a simple pleasure and something ingeniously complex.
The film delivers children a fairly familiar message about everyone being special in their own way, but it does it in an utterly unique and consistently funny way. It also exploits an interesting conflict between different ways people actually play with LEGO in real life. The tension between those that slavishly follow the instructions and those that prefers to build randomly with reckless whimsy.
The Bad:
There's very little to criticise with a film that puts together well chosen pieces to make a complete cartoon package. The only slight caution is that more unimaginative grown-ups may find the constant barrage of noise, colour and frantic building block action a little relentless or exhausting. But for anyone with a shred of childhood imagination left in them it shouldn't be much of a problem.
The Ugly Truth:
Much like Pixar's masterful Toy Story, The Lego Movie assembles an action packed adventure which builds to a surprisingly poignant emotional climax about what it truly means to play with your toys. Bursting with colour, laughs, imagination and charming vocal performances it's a must see piece of masterful cartoon creation.