Netflix Sets Special Correpondents Premeire Date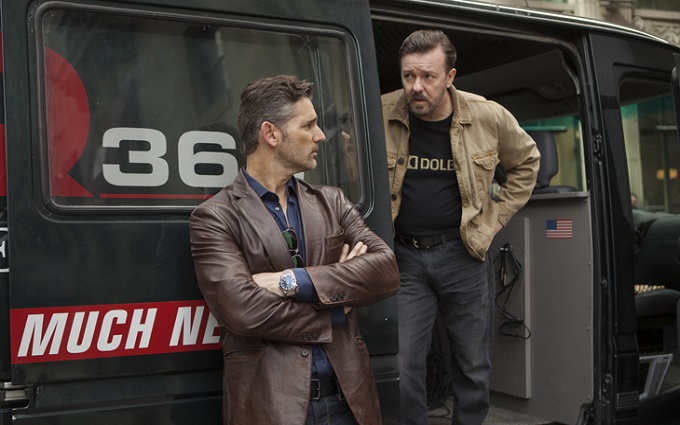 Special Correspondents, the feature film starring Ricky Gervais and Eric Bana will premiere on April 29, 2016 exclusively to Netflix members worldwide.
Special Correspondents, a new original feature film for Netflix written and directed by Ricky Gervais and starring Eric Bana (Deliver Us From Evil, Lone Survivor) and Gervais (Muppets Most Wanted, Derek) is about a struggling New York based radio journalist whose arrogance and decadent lifestyle has hindered his career.  With his job on the line he fakes front line war reports from the comfort of his hideout above a Spanish restaurant in Queens.
The film also stars Vera Farmiga (Bates Motel, Up in the Air), Kelly Macdonald (Boardwalk Empire, Brave), Kevin Pollak (The Usual Suspects, Casino), America Ferrera (Ugly Betty, How to Train Your Dragon), Raúl Castillo (Looking, Cold Weather), and Benjamin Bratt (Modern Family, 24: Live Another Day).