Arnold Schwarzenegger back for new lead role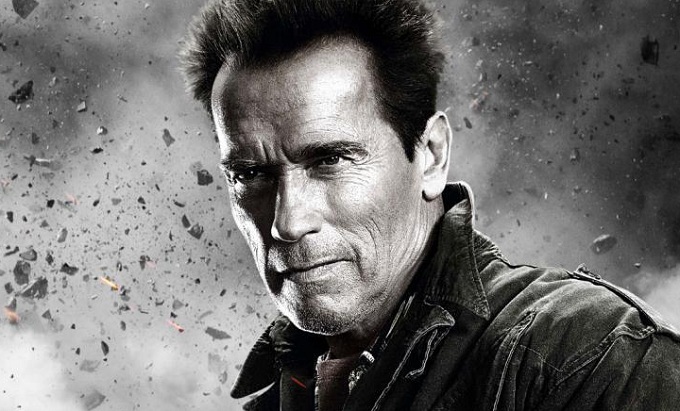 Resurgent Superstar Arnold Schwarzenegger adds yet another film to his growing list of gun toting action projects, signing on for the lead role in new movie Ten.
Ten follows members of an elite DEA task force who steal millions from a drug cartel safe house only to find someone is now trying to take out them out one by one.
Arnie will be blasting his way back onto the big screen and into our macho hearts this summer in all-star sequel The Expendables 2 and is currently filming The Tomb alongside fellow muscle-bound action icon Sylvester Stallone.
Before then Schwarzenegger will also be starring in The Last Stand, playing a small-town sheriff squaring up to a notorious criminal kingpin and his gang who are making a run for the Mexican border.
Arnie's role in Ten was once intended for fellow Expendables co-star Bruce Willis, but he'll now be busy making fifth Die Hard Sequel 'A Good Day To Die Hard'. Both films coincidentally have scripts written by Skip Woods, his past work worryingly includes Swordfish and X-Men Origins: Wolverine.
Ten will be directed by David Ayer who previously scripted Training Day and made his directorial debut with gritty crime drama Harsh Times.