76 Days Review TIFF 2020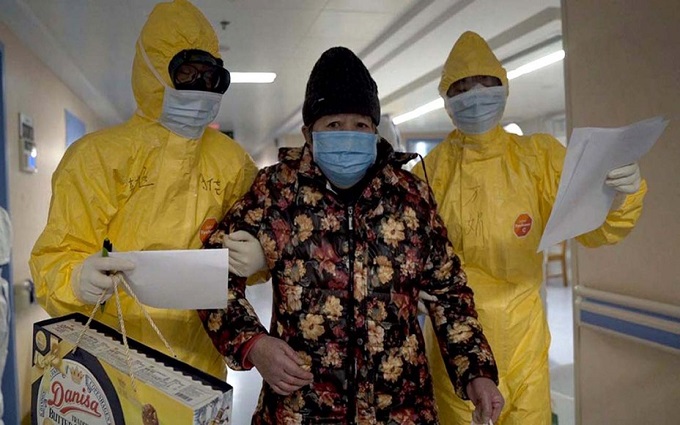 The Plot
Director Hao Wu's & Weixi Chen's detailed documentary account of life inside the 76 day lockdown in the Chinese city of Wuhan. The original epicentre of the COVID 19 global pandemic. Following a small team of hospital workers as they struggle to deal with the unprecedented medical crisis and a relentless stream of patients.
The Good
It's hard to understate the global appetite for some degree of understanding about the reality of the frontline in what has become a global war against a virus. As the original source of the outbreak Wuhan a city of 11 million people has long been the focus of much of that global scrutiny and deep desire for answers.  Given the fiercely secretive nature of the Chinese government, the reality of the 76 day long lockdown in this particular city has long been a natural focal point for that intensive international interest.
Given the previous absence of any evidence of the unique experience of this city, this documentary instantly becomes deeply significant as the first globally accessible first had account. In many ways what the documentary does or indeed doesn't show is equally important. Even if it has potentially been filtered to appease the Chinese government by ensure the most positive presentation of the heroically humane medical efforts. It is at least any kind of footage that has allowed to escape the social media blackouts and deeply private Chinese state.
Accepting the footage as authentic documentation of life with a Wuhan medical team it showcases an astonishing degree of dedicated kindness and compassion by medical professionals doing their best to care for COVID 19 patients in the most complete sense of that word. It's a place where every nurse or doctor wrapped in layers of PPE, hazmat suits and safety goggles seemingly still makes time to hold the hand of frightened 'gradma' or forge astonishing conversational connections with young mothers, grandpas and anyone else under their care.
The intimately shot footage appears to have been made with completely unrestricted and continuous access. From an astonishing opening sequence where one woman surrounded by a crowd of PPE clad professionals reacts hysterically to the death of her 'Papa', it' startling to see such raw human anguish actually being shared on screen.
The film is packed with an endless array of small moments of human kindness and despair that gives an emotive impression of what life inside a COVID 19 ward could truly be like. For many who have sought to understand this reality better this will be compelling and deeply impactful viewing.
The Bad
With increasing global cynicism about both the reality of the disease and the way international government particularly the Chinese government have handled this crisis, there will undoubtedly be many who question the validity of a documentary like this which claims to offer such a complete record of life inside the previously deeply secretive epicentre of what ultimately became a global pandemic.
There are those that will immediately seeks to dismiss footage of Chinese medical staff bravely battling to save patients with relentless kindness and surprising calm as most likely merely an act of state censored propaganda. Some will accuse the filmmakers of selective presentation of footage to show the Chinese virus response in the most rose tinted light, others will go further and accuse the filmmakers of outright fabrication.
The film's astonishing production values and camera work will no doubt be held out as evidence that the film is more artificial that it would admit. The constant presence of the camera in what would even under normal circumstances be a fraught and deeply private environment is truly surprising. As is the fact that the footage has a perfectly framed seamlessly edited quality that would put the most expensive multi-camera medical drama series to shame.
The filmmakers would defend this as merely an act of skilled camerawork and effective editing. But it is a little odd to comprehend how a small or even singular team of filmmakers could possibly have organically captured so many conveniently powerful moments in a claustrophobic environment populated by hazmat suit clad medical workers frantically battling to save a tsunami of the sick and dying.
Likewise while many people will no doubt hope to find wider answers about the origin of the virus or the true scale of its human impact in this footage. In reality those fundamental questions about this disease remain unanswered. At best this is a small scale portrait of the lives of specific medical workers, not some sweeping revelatory analysis of a global event of historic proportions.
The Ugly Truth
76 Days is a slickly produced documentary which if taken as truly authentic, shines light on reality inside the epicentre of the pandemic which has swept the world in 2020 with truly devastating consequences. Though some may question what the documentary doesn't show, it does display an astonishing array of deeply human moments. It feels like a real portrait of desperately sick people and the kindness of those seeking to save and comfort them.
Review by Russell Nelson