Twilight Breaking Dawn Part 2 Full Trailer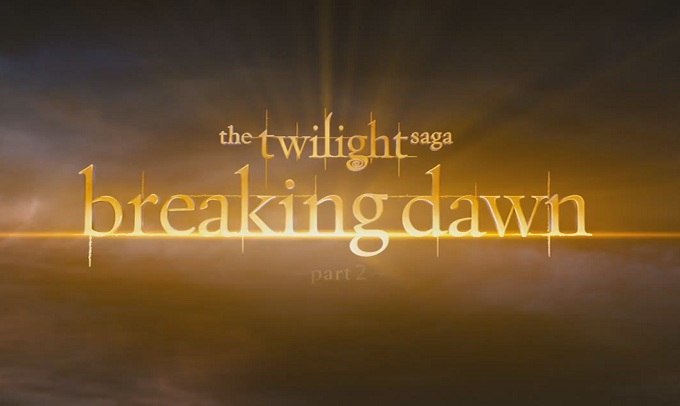 The first full official trailer for Twilight Breaking Dawn Part 2 was released today in honor of Edward Cullen's 111th Birthday.
In the long awaited final chapter of the Twilight Saga Bella and Edward build their army to defend their new daughter Renesmee. The Cullens gather the other vampire clans as they prepare for a final confrontation with the villainous Volturi.
The brief trailer gives fans their first proper look at Kristen Stewart as Bella as a New Born Vampire. It also offers glimpses of a rapidly growing Renesmee and the many new vampire characters introduced for the climatic finale to the much adored series.
Breaking Dawn Part 2 arrives in cinemas on November 16th which should give you just enough time to get your Team Edward t-shirt washed and ready.