Toronto International Film Festival 2017 Line Up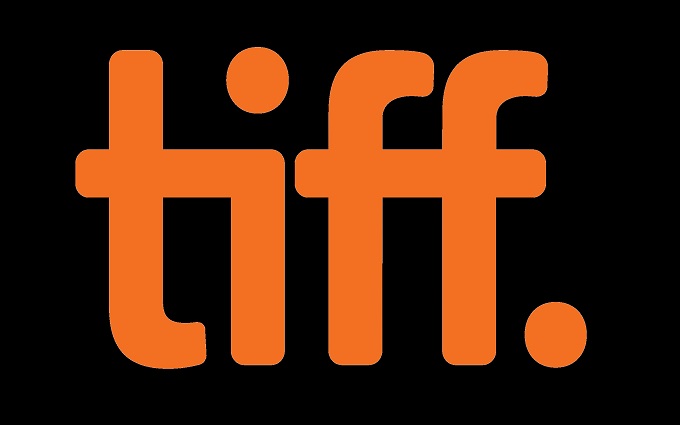 The Toronto International Film Festival reveals gala and special presentation titles for 2017. Featuring premieres from filmmakers including Hany Abu-Assad, Haifaa Al Mansour, Darren Aronofsky, George Clooney, Gui llermo del Toro, Richard Eyre, Stephen Frears, Deniz Gamze Ergüven, Greta Gerwig, Craig Gillespie, David Gordon Green, MahamatSaleh Haroun, Angelina Jolie, Anurag Kashyap, Mélanie Laurent, Sebastián Lelio, Ben Lewin, Martin McDonagh, Hansal Mehta, Olivier Nakache, Alexander Payne, Angela Robinson, Andy Serkis, Eric Toledano, Wim Wenders, Joe Wright and more.
Piers Handling, CEO and Director of TIFF, and Cameron Bailey, Artistic Director of TIFF, today unveiled the first round of titles premiering in the Gala and Special Presentations programmes of the 42nd Toronto International Film Festival.
Of the 14 Galas and 33 Special Presentations, this first announcement includes 25 World Premieres, eight International Premieres, six North American Premieres and eight Canadian Premieres. Handling explained
"Festival-goers from around the world can anticipate a remarkable lineup of extraordinary stories, voices and cinematic visions from emerging talent and some of our favourite masters. Today's announcement offers audiences a glimpse at this year's rich and robust selection of films, including works from Canada, USA, United Kingdom, France, Germany, Spain, Ireland, Luxembourg, Belgium, Norway, Sweden, Denmark, India, Chile, Egypt and Cambodia."
Cameron Bailey added
"Every year we set the stage for film lovers of all ages and cultural backgrounds to come together and embrace the universal power of cinema. As the Festival enters its fifth decade, we've challenged ourselves to adapt and build on our strengths, and we look forward to championing a new selection of films that will captivate and inspire global film audiences."
The 42nd Toronto International Film Festival runs from September 7 to 17, 2017.
GALAS 2017
Breathe Andy Serkis, United Kingdom World Premiere
The Catcher Was A Spy Ben Lewin, USA World Premiere
*Closing Night Film* C'est la vie! Olivier Nakache, Eric Toledano, France World Premiere
Darkest Hour Joe Wright, United Kingdom Canadian Premiere
Film Stars Don't Die in Liverpool Paul McGuigan, United Kingdom Canadian Premiere
Kings Deniz Gamze Ergüven, France/Belgium World Premiere
Long Time Running Jennifer Baichwal, Nicholas de Pencier, Canada World Premiere
Mary Shelley Haifaa Al Mansour, Ireland/United Kingdom/Luxembourg/USA World Premiere
The Mountain Between Us Hany Abu-Assad, USA World Premiere
Mudbound Dee Rees, USA International Premiere
Stronger David Gordon Green, USA World Premiere
Untitled Bryan Cranston/Kevin Hart Film Neil Burger, USA World Premiere
The Wife Björn Runge, United Kingdom/Sweden World Premiere
Woman Walks Ahead Susanna White, USA World Premiere
SPECIAL PRESENTATIONS 2017
Battle of the Sexes Valerie Faris, Jonathan Dayton, USA International Premiere
BPM (Beats Per Minute) Robin Campillo, France North American Premiere
The Brawler Anurag Kashyap, India World Premiere
The Breadwinner Nora Twomey, Canada/Ireland/Luxembourg World Premiere
Call Me By Your Name Luca Guadagnino, Italy/France Canadian Premiere
Catch the Wind Gaël Morel, France International Premiere
The Children Act Richard Eyre, United Kingdom World Premiere
The Current War Alfonso Gomez-Rejon, USA World Premiere
Disobedience Sebastián Lelio, United Kingdom World Premiere
Downsizing Alexander Payne, USA Canadian Premiere
A Fantastic Woman Sebastián Lelio, Chile Canadian Premiere
First They Killed My Father Angelina Jolie, Cambodia Canadian Premiere
The Guardians Xavier Beauvois, France World Premiere
Hostiles Scott Cooper, USA International Premiere
The Hungry Bornila Chatterjee, India World Premiere
I, Tonya Craig Gillespie, USA World Premiere
*Special Presentations Opening Film* Lady Bird Greta Gerwig, USA International Premiere
mother! Darren Aronofsky, USA North American Premiere
Novitiate Maggie Betts, USA International Premiere
Omerta Hansal Mehta, India World Premiere
Plonger Mélanie Laurent, France World Premiere
The Price of Success Teddy Lussi-Modeste, France International Premiere
Professor Marston & the Wonder Women Angela Robinson, USA World Premiere
The Rider Chloé Zhao, USA Canadian Premiere
A Season in France Mahamat-Saleh Haroun, France World Premiere
The Shape of Water Guillermo del Toro, USA Canadian Premiere
*Special Presentations Closing Film* Sheikh Jackson Amr Salama, Egypt World Premiere
The Square Ruben Östlund, Sweden North American Premiere
Submergence Wim Wenders, France/Germany/Spain World Premiere
Suburbicon George Clooney, USA North American Premiere
Thelma Joachim Trier, Norway/Sweden/France/Denmark International Premiere
Three Billboards Outside Ebbing, Missouri Martin McDonagh, USA North American Premiere
Victoria and Abdul Stephen Frears, United Kingdom North American Premiere