Their Finest Review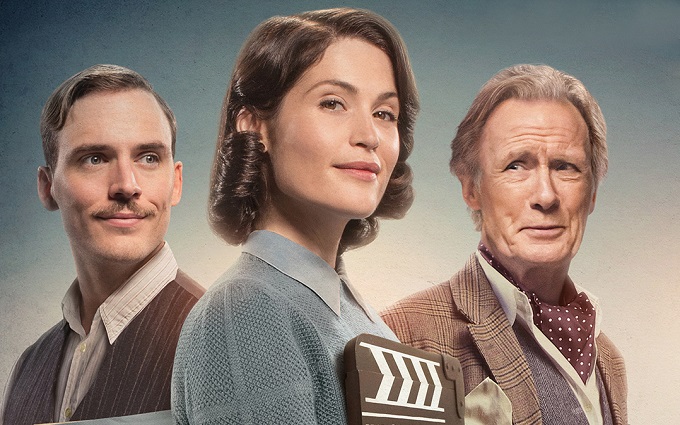 The Plot
During the grim realities of World War 2 a small team of British creative talents fight their own battle to produce a moral boosting film capable of lifting the spirits of the embattled nation and maybe even inspiring a reluctant America to finally join the fight
The Good
Their Finest is a sincere homage to a classic era of cinema magic, offset against one of the most cruel and horrific times in human history.  This unique juxtaposition of despair and hope allows the film to deliver a satisfying tale of stoic bravery that is both poignantly sombre and frequently amusing.  In particular the film serves as a dramatic and timely reminder of the eternal pride that should be felt by the people of Great Britain for their crucial role in saving the world from evil during the darkest of days.
Director Lone Scherfig has assembled a suitably fine British cast including the beautiful talents of Gemma Arterton and a fabulously moustached Sam Claflin. At the heart of the story their frequent bickering as an unlikely writing team is both playful and convincingly tense. Around these two fine young stars a supporting cast littered with familiar faces and copious amounts of talent fleshes out the film's comedy and tragedy.
Bill Nighy is on typically scene stealing form as an aging egomaniacal thespian. His trademark flair for dry wit and playful melodramatics inject frequent bursts of laughter into the cinema. Likewise his ability to subtly switch gears during more dramatic and poignant scenes is a rare gift and perfectly evidenced during some of the film's closing stages.
Likewise Rachel Stirling is a very welcome presence, playing a stereotype defying character that most directly contrasts with the unapologetically repressive social and sexual politics of the era. She frequently provides both dry humour and articulates some of the films more poignant insights.
The Bad
Their Finest seeks to strike a careful balance between the truly tragic hardships of war and the whimsical escapist joy of the cinema. While the film does a mostly fine job of this it's hard for the moments of genuine humour not to end up becoming somewhat overridden by a more pervasive sense of melancholy.  The film is admirable in its message but falls short of being the outright comedy which some audiences may have been more optimistically anticipating.
Leading lady Gemma Arterton remains radiantly beautiful and an accomplished stage actress, however her big screen performances persist in being noticeably theatrical. In particular her thick welsh accent in this role is a slightly inconsistent distraction which in truth adds little to either the story or character. It may have been better to merely allow Arterton to use her well suited natural voice and allow her to focus even more fully on the rest of her performance.
Overall the film has many fine qualities and is poignantly inspiring in places; however particularly during its final stages the introduction of both predictable and unexpected plot twists ultimately steer the film in more sombre directions. Audiences my wonder why a film that celebrates the magic of feel good entertainment can't offer up a little more of joy and a few less tears. But then perhaps that is entirely the point of the film, that cruel distinction between cinematic satisfaction and real life.
The Ugly Truth
Their Finest deals sensitively with an untold side of one the most epic struggle in mankind's history between the forces of good and evil. Although the story has quintessentially British qualities its core message of the inspiring power of art and cinema is universally entertaining and important.
Review by Russell Nelson