The Fate Of The Furious Review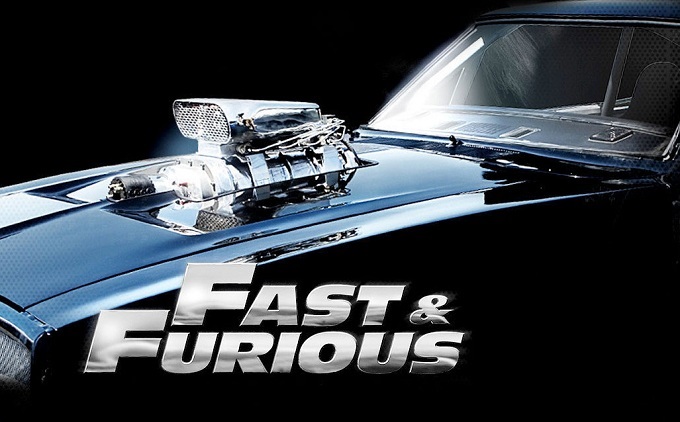 The Plot
Legendary street racer Dominic Torreto finds his newfound happy existence turned on its head when he's forced to betray his crew of friends and government agents by a mysterious woman with a powerful hold over him. In order to stop Dom and this new threat the team will need to rely on the usual array of supercars and some unexpected alliances…
The Good
The obscene global box office success of the Fast and Furious franchise is based on an increasingly refined formula of expensive supercars, recognisable multi-national cast, minimal acting and knowingly silly high speed CGI mayhem. Ironically a lack of complex plot and a heavy reliance on big explosions and gravity defying cartoon car action has allowed the franchise to grab huge audiences worldwide. It seems undeniable now that nothing smashes through a language barrier with quite so much success as Vin Diesel repeatedly defying the laws of physics with a car and a few well-placed rockets.
The 8th film in the series boasts the addition of at least a couple of new A-List names in Helen Mirren and Charlize Theron as well as significant roles for Kurt Russell, Scott Eastwood and Jason Statham. Their presence goes at least some way to offsetting the notable absence of some of the franchises more established figures such as Jordana Brewster, Gal Gadot and the most tragically absent Paul Walker. Dwayne Johnson and Statham at least bring some real muscles to a world of largely absurd CGI.
The biggest weakness in previous Fast and the Furious films has always been the at awkward attempts at actual drama in between the copious high octane action set pieces. At times those scenes have proved painful cringe fests that have come dangerously close to stalling any entertaining momentum entirely. Thankfully this latest adventure rarely dwells on attempts at serious acting, instead moving briskly between cheesy one liners and the next far-fetched car chase.
The Bad
The original Fast and The Furious was a thinly veiled Point Break rip off loosely inspired by a Vibe magazine article about a real life Washington Heights street racer. It's hard to truly express just how strange it is that after 16 years and countless overhauls a modest guilty pleasure has succeeded in becoming a seemingly unstoppable multi-billion dollar franchise on its 8th instalment.
After a couple of predictable sequels of diminishing returns  the series has survived this long by clinging onto a grateful core cast and shamelessly reinventing the characters as ridiculous globetrotting super agents. With each passing film the franchise gets increasingly detached from reality though and it's important to put in some context just how ridiculous this evolution has been.
In the original film this 'elite team' were literally stealing stuff off the back of lorries, now they are disarming nuclear bombs and outsmarting cyberterrorists  with armies of tanks and helicopters to save the entire planet.  Against the backdrop of these ludicrous situations the resulting action sequences have become ever more gravity and logic defying. At least for some there is no doubt a gleeful silliness in watching brightly coloured rocket powered cars leapfrogging tanks, helicopters and submarines. It is still embarrassingly silly and cartoonish behaviour, but that again explains the franchises impressive cross generational appeal. Older and younger audiences are both able to derive pleasure from proceedings, albeit with varying levels of irony.
The Ugly Truth
Fans of the franchise will welcome the latest pit stop on an apparently never ending journey. With another two sequels already confirmed it is increasingly hard to even imagine any more ways Vin Diesel can possibly save the world with fast cars. Though it's safe to say there are a billion reasons for the studio to unapologetically keep inventing more.
Review by Russell Nelson