The Lords of Salem Review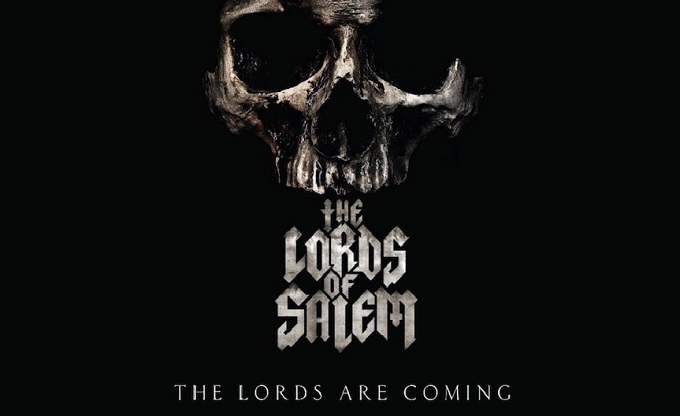 The Plot:
The Lords of Salem is the latest offering from Rob Zombie (Halloween, Halloween II). The writer, director, composer and rock music icon brings to screen a "chiller" film which follows the story of Heidi (Sheri Moon Zombie), a radio station DJ, who receives a wooden box containing a record given as " a gift from the Lords." Heidi listens to the 'painful' music, and eventually plays it on air during her show, which sends both herself and other ladies listening in Salem into a trance like state triggering flashbacks of the towns violent 'witch riddled' past.  Something is definitely afoot in this historic town, and as the film develops we find out whether Heidi is going mad, or if the Lords of Salem really are coming back to reek havoc and revenge on Salem.
The Good:
The film starts out in quite a compelling way. Expectations aren't high as horror films in general are very subjective depending on how much you take to the genre, but within the first thirty minutes the film seems relatively accessible to all. We follow the central character Heidi – a recovering drug addict, with a minor level of local celebrity due to her position as a well known DJ as she sets the scene of her everyday life: sleeping, struggling to wake up at a decent hour, living in a managed apartment block and working in quite a cool job covering the late shift with two other DJ's.
There's a good level of intrigue into how the story is going to progress, and Sheri Moon Zombie holds her first leading lady role quite well. She represents a character who isn't flawless, but not too damaged at the same time. She doesn't dwell obviously on her previous past addictions, yet we are aware of it. She lives a relatively solitary life, yet is friendly to those around her and so you believe who she is, and why the story is centering around her.
Rob Zombie also eases the audience in to Salem's dark history with flashbacks to a group of women (The Lords) practicing demonic rituals back in 1692, and provides the link from history to the modern day story by showing these women ultimately casting a curse over Salem and the descendants of the Judge condemning them to death. These flashbacks appear periodically throughout the film, helping the story move along, however feel more and more surreal as time passes.
Throughout the film you realize that Heidi herself is directly affected by the history of Salem, and particularly when she hears the music from this record that she cannot help but play again and again. It's interesting to see her natural human inquisitive nature to this strange gift and how the symptoms she experiences force her to question her sanity and well-being and puts her own history with drug addiction back in the forefront of both her own mind and that of those around her who care about her. This slow demise keeps the audience engaged and inquisitive enough to keep watching the film, but unfortunately, it's at this point that Rob Zombie decides to inject his own movie "rock n roll", which sadly makes the film much more problematic than it actually needs to be.
The Bad:
One of the great problems, of The Lords of Salem is its spiraling tumble into absolute absurdism. You know it's never a good sign when the audience burst out laughing during a horror/thriller movie. The two just don't normally go together, but sadly was the case during the Lords of Salem. As the 'Lords' get closer and closer to returning to Salem and completing the curse, the characters that come with them get more and more bizarre. The landlady of Heidi's apartment block seems initially as a sweet and caring aid, but with the appearance of her "multi-accented" sisters, they almost become a comedic trio, full of stereotypes reading palms, tea leaves and minds….
The flashbacks also become more absurd and begin using every demonic reference in the book – previous devil spawn incantations, burning witches on pyres, goats, upside down crosses phallic symbols and references and lots of unnecessary nakedness. The problem here is that although these are obviously referenced in history books or occult resources, they don't all need to be featured in one film and certainly not for the sake of being featured. Time and time again the audience found themselves looking around at each other as a lot of this didn't make sense. The grand finale of The Lords of Salem felt very likened to the LSD scene in the musical Hair. It featured lots of oversized characters that just seemed to have been raised from the pits of hell for no real reason other than to provide an eclectic setting to finish the film, which frankly left the majority of the audience baffled.
The Ugly Truth:
Overall, if you're after something surreal then maybe The Lords of Salem is one for you. It doesn't build tension enough to feel like a true horror/thriller film or provide enough believable reference to make you feel that given the history this film could be based on any sort of fact – or made to look like that. It's not a hard watch and it certainly will keep you guessing, but whether that is guessing in a good way or bad way remains to be seen.