The Boxtrolls Review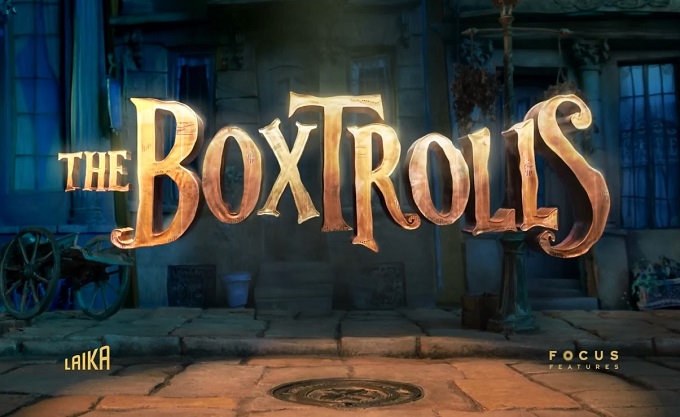 The Plot
When the evil Archibald Snatcher (Ben Kingsley) targets the underground cave-dwellers known as the boxtrolls, their adopted human, Eggs (Isaac Hempstead-Wright) must fight to save them from being flattened in Snatchers plans to move up in the world and finally be awarded the privilege of sitting amongst the illustrious White Hats group.
The Good
Stop motion animation studios Laika are fast becoming a force to be reckoned with and yet this latest feature length offering is only their third film after Coraline and Paranorman. Laika keeps up the good work and even somehow manages to surpass it in Boxtrolls, though.
Set in the aptly named cheese obsessed town of Cheesebridge, Boxtrolls is, quite simply, an absolute pleasure to behold. Each and every frame of the film has been clearly made with the same care as Coraline and Paranorman, that sucks you into the weird and wacky world and brings life to each and every character flawlessly. The perfection doesn't stop there however, with a host of incredible voice talent bringing such admirable accents to the characters.
It's impossible to choose exactly which of the cast stands out most in this film, but highlights include the aforementioned Ben Kingsley (Iron Man 3) as the delightfully detestable Archibald Snatcher; Jared Harris (Sherlock Holmes: A Game Of Shadows) as the town leader and chief cheese taster, Lord Portley-Rind; and Richard Ayoade (The IT Crowd) as Snatchers henchman, Mr Pickles, to name just three.
With plenty of jokes to keep both adults and children chortling throughout, the best of which is such a minor passing moment that is barely even concentrated on but still ends up being one of the films biggest highlights. You'll no doubt know it when you see it but without giving too much away, it is the most perfect of puns. It's moments like this that really bring the sense of what Laika is so brilliantly achieving. A fantastically made stop animation feature which seems to draw back and let the art speak for itself without appearing to be boastful at all in it's achievements in animation.
The Bad
It brings so much joy to report that there really isn't any downside to The Boxtrolls. If you were to truly have any problems with the film the only criticism you could really come away with is the slightly unexplained cause of the rather advanced vocabulary that young Eggs seems to have somehow picked up over his years of being raised with a group of inarticulate boxtrolls. However this is a minor concern which is easily ignored thanks to the multitude of distractions laid out on screen.
The Ugly Truth
Topped with a host of memorable moments and a genuinely enchanting story that will please both children and adults alike, The Boxtrolls is an instant classic that will surely stand the test of time. And although awards season is still a good few months away, we won't be surprised in the least to see Laika's latest bag a fair few well deserved gongs.