Steve Jobs To Close London Film Festival 2015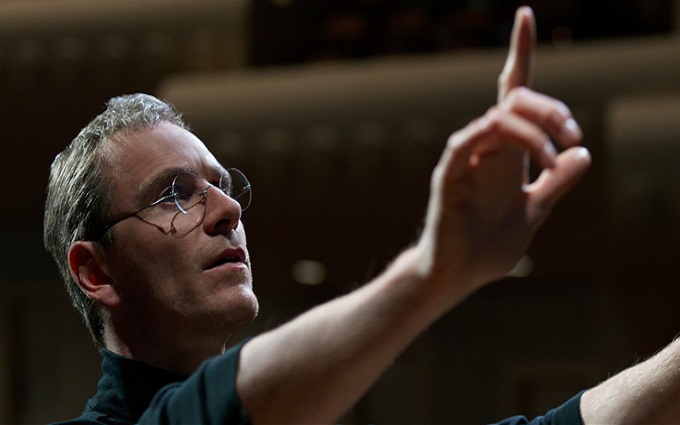 The 59th BFI London Film Festival in partnership with American Express is delighted to announce that this year's Closing Night film will be Steve Jobs.
Working from Walter Isaacson's best-selling biography, Steve Jobs is directed by Danny Boyle and written by Aaron Sorkin. The film takes us behind the scenes of the digital revolution to create a revealing portrait of the man at its epicentre and stars Michael Fassbender in the title role, Kate Winslet, Seth Rogen, Jeff Daniels, Michael  Stuhlbarg, and Katherine Waterston.  Boyle, Fassbender and Winslet will attend the Closing Night Gala, which marks the film's European Premiere, on Sunday October 18 at the Odeon Leicester Square. Steve Jobs is the third film directed by Boyle to close the BFI London Film Festival, following Slumdog Millionaire (2008) and 127 Hours (2010).
Spanning a period of 14 years between 1984 and 1998 the story is built around three seminal product launches — of the Macintosh in 1984, the NeXT 'Cube' in 1988 and the iMac in 1998 — and it uses this innovative structure to create a cross-hatched portrait of Jobs' life and to tell the story of the new mass-market technologies that have revolutionised how we communicate with one another.
BFI London Film Festival Director Clare Stewart says:
"We are thrilled to announce that Steve Jobs will be this year's BFI London Film Festival Closing Night gala. Danny Boyle has created an exhilarating and audacious film starring Michael Fassbender as the complex, charismatic digital pioneer."
The full Festival programme will be revealed on Tue 1 Sept. BFI Patrons' special booking service opens Tue 8 Sept, with BFI Champions' extra priority on Wed 9 Sept and BFI Members' priority booking on Thu 10 Sept. Tickets go on public sale on Thu 17 Sept.
The 59th BFI London Film Festival takes place 7 – 18 October at venues across London.