Our Kind Of Traitor Comes Home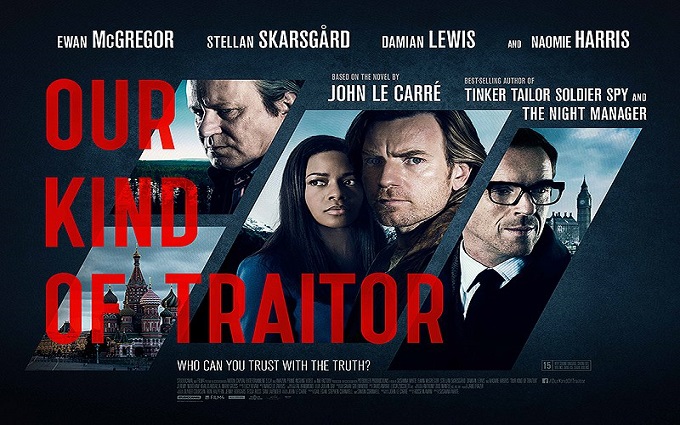 Critically acclaimed John le Carré espionage thriller Our Kind Of Traitor comes home on DVD, Blu-ray and VOD in September. Official synopsis, release details and red carpet interviews below
Whilst holidaying in Marrakech, ordinary English couple, Perry (Ewan McGregor – Trainspotting) and Gail (Naomie Harris – Spectre), befriend a flamboyant and charismatic Russian, Dima (Stellan Skarsgård –The Girl with the Dragon Tattoo), who unbeknownst to them is a kingpin money launderer for the Russian mafia. Lured into a Russian mobsters plans to defect, the couple soon find themselves thrust between the Russian Mafia and British Secret Service agent Hector (Damian Lewis – Homeland), neither of whom they can trust.
From the writer of Drive (Hossein Amini) adapting the hit John le Carré novel – the mind behind Tinker Tailor Soldier Spy, and directed by acclaimed Susanna White – this taut thriller twists and turns its way around the world with dramatic consequences.
OUR KIND OF TRAITOR is available  from 5th September 2016 and on Blu-ray, DVD, and VOD on 12th September 2016.
Till then check out exclusive interviews below from the London premiere: