Michael Fassbender Frank Trailer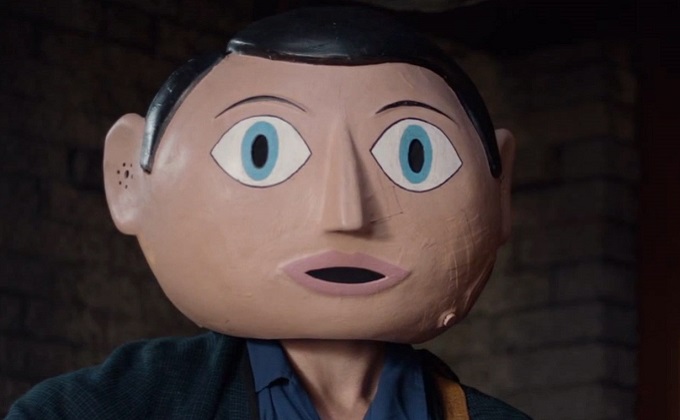 Check out the first official trailer for Frank, the Frank Sidebottom inspired indie drama starring Domhnall Gleeson, Maggie Gyllenhaal and Michael Fassbender.
The film, directed by Lenny Abrahamson follows a young man's adventures with an eccentric band led by a lead singer who permanently wears a large papier-mâché head.
The film is loosely inspired by real life musician and comedian Christopher Sievey who gained cult status in the 1970s and 80s through his comic alter-ego Frank Sidebottom. Instantly recognizable for his large cartoonish papier-mâché head.
The project was co-written by  Jon Ronson who was once a member of Frank Sidebottoms band in real life. It was originally intended to be an autobiographical tale based upon Sievey's own writing, but was re-imagined as a  fictional story following his death.