Katee Sackhoff Joins Female Expendables Cast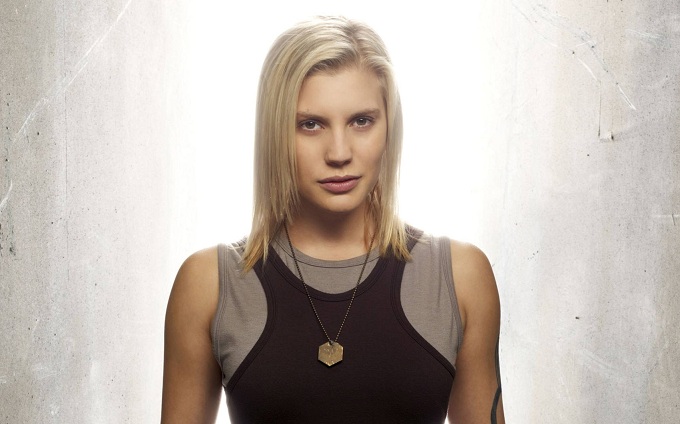 Katee Sackhoff has officially joined Gina Carano in the growing cast of Producer Adi Shankar All Female Expendables style action star ensemble.  In a recent interview the Battlestar Galactica pin-up seemed enthusiastic about the much hyped project and the possible line up of action heroines.
"Well, I am attached to it, but things always happen. If a script got delivered and was absolutely horrible, then you figure things out. But, I can't imagine, with everyone that [producer] Adi Shankar is bringing around the project, that it's going to be bad."
Expanding on what gave her the confidence to be one of the first stars to sign on she revealed her potential co-stars were a big part of the decision:
"I really put a lot of faith in him and his eye for detail, I'm a big fan of Gina [Carano] and there's a lot of strong women. When I sat down with Adi and he pitched the women that he wanted in the movie, these are not your 5 foot 2, skinny girls. These are the girls that can actually kick some ass, which made me excited. They are different types of girls. I haven't seen the Expendables movies, but not every one of us has the same fighting style and we're all different body types. It's believable that we could all kick some ass. I'm really looking forward to it."
It's expected that many more names will now be added to the production. Carrie Anne Moss, Sigourney Weaver, Uma Thurman, Michelle Rodriguez, Michelle Yeoh, Linda Hamilton, Kate Beckinsale , Summer Glau, Cameron Diaz, Jamie Lee Curtis, Helen Mirren and Angelina Jolie are all still being mentioned with various degrees of seriousness.