Happy Star Wars Day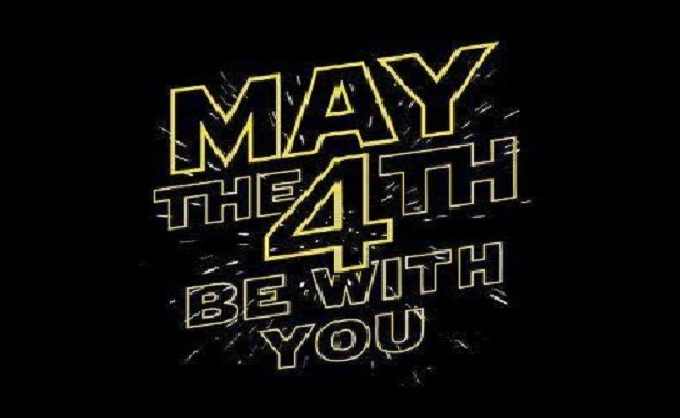 May 4th is officially Star Wars Day, a time to celebrate and greet your fellow Jedi with the immortal words
"May the Fourth be With You".
Bizarrely we have Margaret Thatcher to thank for the origins of the delightful force based pun. On May 4th 1979 when she was elected as Britain's first woman prime minister the conservatives took out a newspaper ad in the London Evening News which read
 "May the Fourth be with you, Maggie. Congratulations."
Last year saw the first large scale organized celebrations of Star Wars Day at the Toronto Underground Cinema in Canada, but fans continue to celebrate around the world in their own ways.
Typical festivities include inviting fellow Star Wars-obsessed friends to stay over for joyous movie marathons. Late night lightsabre fights and violent debates about whether or not you should fast forward any part with Jar Jar Binks in it are subject to personal discretion.  Whatever you decide have fun, play safe and stay away from the dark side.