British Independent Film Awards Winners 2013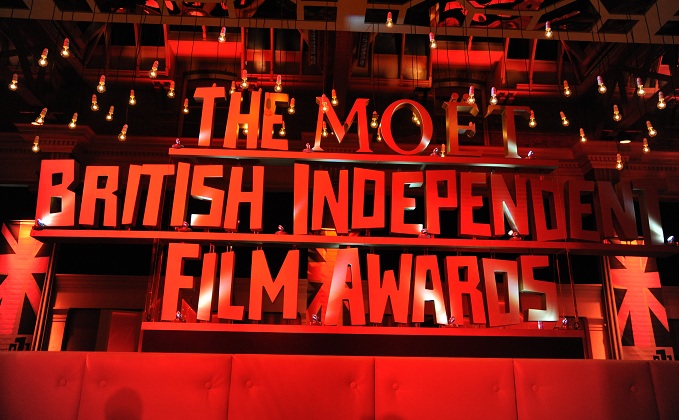 British talent turned out this evening for the 16th Moët British Independent Film Awards. The winners were announced at the star-studded ceremony, held at Old Billingsgate which was hosted by BIFA Winning actor James Nesbitt.
Best British Independent Film was won by Metro Manila with the film's director Sean Ellis picking up Best Director.
Lindsay Duncan won Best Actress for Le We-kend and James McAvoy won Best Actor for Filth. Imogen Poots collected her BIFA for Best Supporting Actress for The Look Of Love and Ben Mendelsohn took home Best Supporting Actor for Starred Up.
Metro Manila won the most awards on the night, picking up three trophies for Best Achievement in Production and as previously mentioned Best Director award and Best British Independent Film.
Joint Directors, The Moët British Independent Film Awards Johanna von Fischer & Tessa Collinson said:
"This year our independent jury had an extremely tough job, they were asked to choose from an impressive pool of talent and creativity in a year where the diversity of storytelling is more extreme than ever. Thanks to an independent film industry which encompasses so many different cultures, personalities, visions and voices, Britain is producing a new generation of fearless artists both behind and in front of the camera who represent that richness of our diverse British society. With so many of the films exploring themes about being less judgmental and more forgiving, this perhaps reflects a movement within British independent filmmaking that brings much hope for the future."
As previously announced, Julie Walters was awarded the coveted Richard Harris Award for outstanding contribution by an actor to British film, and Paul Greengrass the Variety Award, which recognises an actor, director, writer or producer who has helped to shine the international spotlight on the UK. The Special Jury Prize went to Sixteen Films & Friends (AKA Team Loach), in recognition of their contribution, bringing the work of Ken Loach to life.
Ben Roberts, Director of the BFI Film Fund said:
'This has been a standout year for British film and the BIFAs has once again kicked off the awards season in style, putting the wild creativity and bold storytelling of the UK's independent sector centre stage. Congratulations to all the winners and to the BIFAs for doing such a great job of spotlighting so many brilliant filmmakers.'
The Raindance Award was won by The Machine.
Elliot Grove, Founder of BIFA and the Raindance Film Festival added:
 "The breadth, scope and quality of this year's nominated films shows that British independent films and talent are not only the talk of the town but the talk of audiences everywhere."
The Moët British Independent Film Awards are proud to announce the following winners for 2013
BEST BRITISH INDEPENDENT FILM  Metro Manila
BEST DIRECTOR Sean Ellis – Metro Manila
BEST DEBUTE DIRECTOR Paul Wright – For Those in Peril
BEST SCREENPLAY Steven Knight – Locke 
BEST ACTRESS Lindsay Duncan – Le Week-end
BEST ACTOR James McAvoy – Filth 
BEST SUPPORTING ACTRES Imogen Poots – The Look Of Love
BEST SUPPORTING ACTOR Ben Mendelsohn – Starred Up
MOST PROMISING NEWCOMER Chloe Pirrie – Shell 
BEST ACHIEVEMENT IN PRODUCTION Metro Manila
BEST TECHNICAL ACHIEVEMENT Amy Hubbard – Casting – The Selfish Giant
BEST DOCUMENTARY Pussy Riot – A Punk Prayer
BEST BRITISH SHORT Z1 
BEST INTERNATIONAL INDEPENDENT FILM Blue is the Warmest Colour
THE RAINDANCE AWARD The Machine
THE RICHARD HARRIS AWARD Julie Walters
THE VARIETY AWARD Paul Greengrass
THE SPECIAL JURY PRIZE Sixteen Films & Friends (AKA Team Loach)