Bret McKenzie Making Fantasy Puppet Musical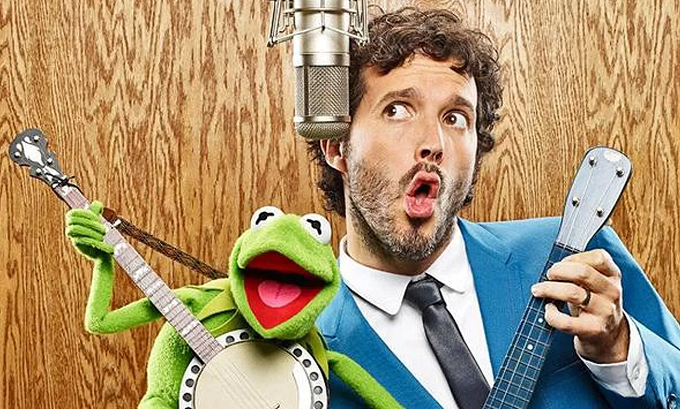 Flight of The Conchords star Brett McKenzie is going to follow his work on the soundtrack for eagerly awaited sequel The Muppets Most Wanted with more puppet themed movie adventures. The Oscar winning musical star has revealed plans to make a fairytale musical comedy described as a spiritual successor to Labyrinth.
Explaining the inspiration behind the project the songwriting funnyman described it as a mix of the Muppets and cult classic The Princess Bride. He also revealed he's collaborating with the Muppets director James Bobin on the exciting project. Here's what Bret McKenzie actually had to say:
"I'm in the middle of a script for a kind of – it hasn't got a name yet but it's a fairytale comedy musical, sort of akin to Labyrinth or something like that. James Bobin's helping me. I'm the official writer but we're developing it. I want to make a comedy musical with singing dragons and monsters and stuff. [It's] live-action, so it would be a mixture of The Muppets and The Princess Bride."
McKenzie looks well set to continue his astonishing Hollwywood rise. Having won an Oscar his musical work on the first Muppets film he now has a role in Peter Jackson's Hobbit trilogy. The New Zealand star actually had a tiny cameo in Lord of The Rings and is now reprising the role in a more noticeable way for the continuing Middle Earth adventures.