Anchorman Sequel Details Emerge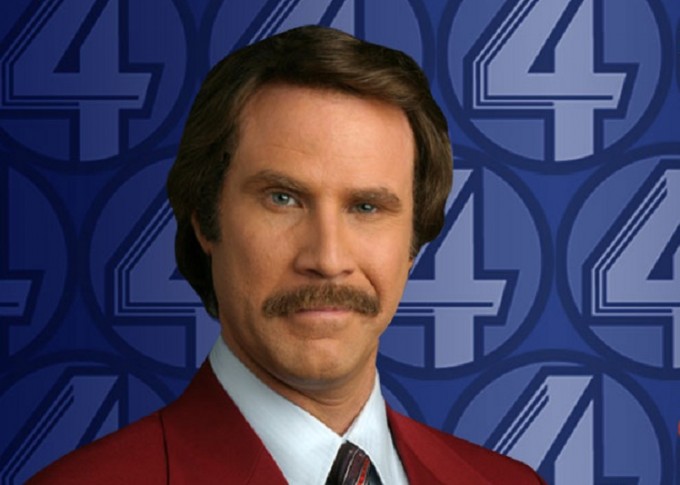 An Anchorman sequel was officially confirmed a few weeks ago and that announcement was greeted by the sound of triumphant jazz flutes. Writer/star Will Ferrell and writer/director Adam McKay are both on board for a second Ron Burgundy adventure, hoping it goes down just as smooth at the box office as the first film did.
Asked for "a hint about what you're thinking of having Ron Burgundy do in Anchorman 2," in a recent interview, McKay responded:
"I don't want to give away too much, but I'll just give a couple pieces of ideas that we've kicked around. Keep in mind we're still writing the story, but I'll say one phrase for you: custody battle. I'll give you that. I'll give you one other one: bowling for dollars."
We'll have to wait what all that actually means and how the finished script actually turns out. As for  how long we'll have to wait, apparently may be as long as two years.
Director McKay says the film will likely go into production next February, and Paramount is looking at releasing dates ranging from Christmas to May, 2014.
He also added that, while there will likely be a new leading lady, there will be "something" for Christina Applegate that "we think is pretty cool." Whether McKay thinks acrimonious custody battles are 'pretty cool' remain to be seen.
For now we're left with lots of unanswered questions. If Ron Burgundy had a baby would it have a moustache? Is Paul Rudd more likable than chocolate pudding?  And the crucial question…  how much longer will we all find Will Ferrell repeatedly raising his voice funny?