Amy Schumer Rebounds With I Feel Pretty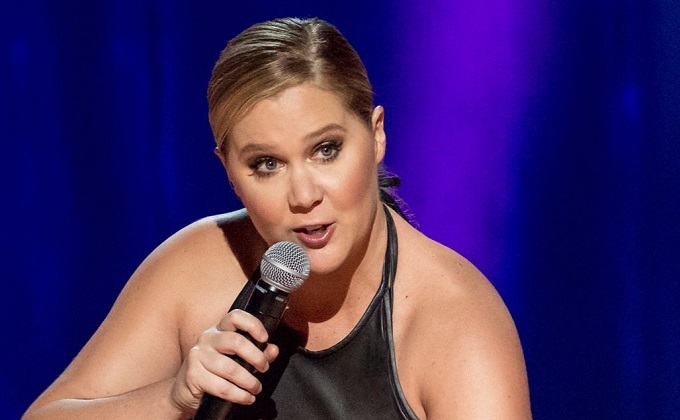 Amy Schumer has recently dropped out of the long gestating and much debated Barbie movie and has now filled that hole in her schedule with a new comedy titled I Feel Pretty. The film will mark a directing debut for the writing duo behind The Vow, How To Be Single and Never Be Kissed. While plot details are yet to be announced it seems inevitable to be a romantic comedy and given the suggestive title most likely also trading heavily on Schumer's de facto status as a lightning rod for debates about body image and beauty standards.
Schumer already has mother/daughter kidnap comedy Snatched due for release in May co-starring Goldie Hawn. With a number of other films due for release or in various stages of production the news that Schumer is adding another film to her upcoming schedule may slightly undermine her explanation for why she won't be playing Barbie after all.
Although Schumer cited scheduling conflicts as the reason she was leaving the high profile project, many quickly suggested that dire one star ratings for her awful Netflix comedy special and the near universally negative reaction of fans to initial news of her casting were the real reasons that the studio and toy makers may have changed their minds. The clear implication being that they allowed Schumer to make the actual announcement to let her save face and avoid further fueling debate about whether she was an appropriate choice for the iconic child's doll.
Jumping on board a project likely to film at the same time and potentially dealing with similar themes to her proposed Barbie adventure may do nothing to dispel those suspicions.