Seth Rogen Makes AMC Preacher TV Series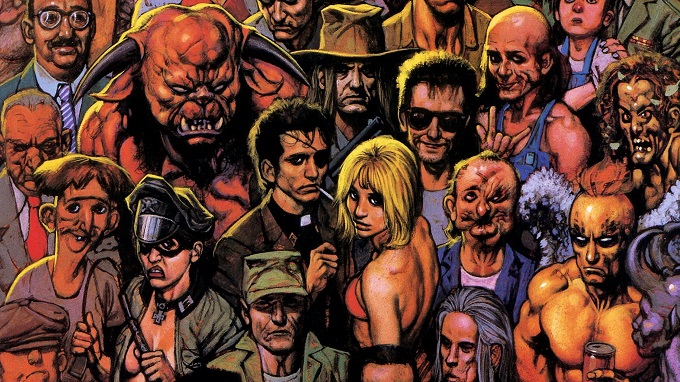 AMC have confirmed that Seth Rogen and writing partner Evan Goldberg are officially producing a long delayed adaptation of cult comicbook Preacher for the network. Breaking Bad writer Sam Catlin will also serve as executive producer on the new project.
The original comic from Garth Ennis and Steve Dillon has a cult following but previous efforts to adapt it for the big or small screen have stumbled. HBO notably had scripts commissioned several years ago but never seriously pursued plans. Director Sam Mendes failed to get a movie version made, whilst Director D.J. Caruso claims to still be working on a big screen adaptation with Sony.
For those unfamiliar with the source material, Preacher tells the story of a small town Texas reverend called Jesse Custer who finds himself possessed by a supernatural creature which is part Angel and part Demon. Imbued with immense newfound powers he sets out on a quest to literally find God whilst battling a weird array of deadly foes and fighting injustice.
Reacting to the news creator Ennis explained his enthusiasm:
"I'm particularly impressed that Seth Rogen, Evan Goldberg and Sam Catlin understand Preacher fully; meaning they get it for what it is, not some vague approximation. All in all, it looks like Preacher can now be brought to TV in a way that I'd previously not have thought possible, and I very much appreciate that Steve and I have been included in the conversation in the way that we have."
Meanwhile Goldberg and Rogen released a joint statement to celebrate the announcement:
"This is amazing! We've tried for seven years to work on Preacher and we're so psyched AMC is finally letting us. It is our favorite comic of all time, and we're going to do everything we can to do it right. Humperdoo!"
It remains unclear how news of this new officially sanctioned TV adaptation will affect D.J. Caruso's supposed plans for a film version.