Robert Davi Attends London Die Hard Screening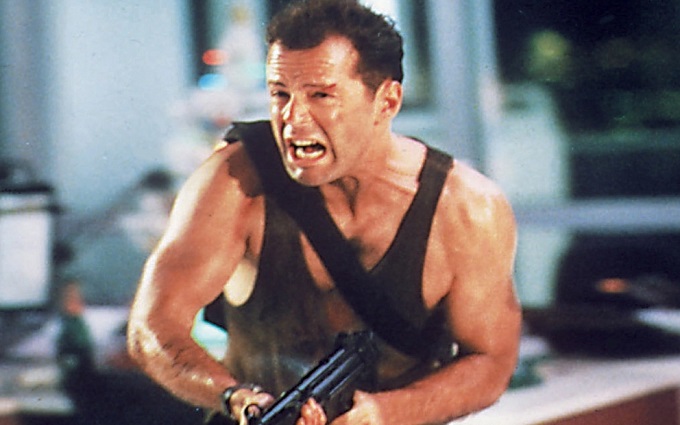 Robert Davi, the award-winning actor, screenwriter, director, producer and jazz vocalist, will perform at the very special event and screening of Die Hard at The London Action Film Festival. He joins legendary director, John McTiernan, who will take part in the special screening Q & A and explore why the movie is widely considered the greatest Action movie of all time.
Davi is one of the film industry's most recognized and beloved tough guys. He is known for his portrayal of the opera singing baddie in "The Goonies" and as one of the most popular James Bond villains Franz Sanchez in "Licence to Kill". His role as FBI Special Agent Big Johnson in "Die Hard" remains a fan favourite
Audiences at the event will get to see and hear why he is also considered one of the top vocalists of our day in interpreting the Great American Songbook. He has thrilled audiences at top venues like the Venetian in Las Vegas where he headlines, playing for 10,000 people at the Harry Chapin Theater in East Meadow, Long Island or the Orleans in Vegas.
His debut album Davi Sings Sinatra- On the Road to Romance, produced by Phil Ramone shot to number 6 for more than several weeks on Billboard's Jazz Charts.
Davi is determined to settle the global debate as to whether John McClane's first adventure is a "Christmas Movie" once and for all.
Speaking about the event Davi said
"I can't wait to be back in the UK and perform at this very special evening – celebrating a movie that continues to delight audiences around the world."
The event will take place on Thursday 28 July – 19.30pm at the Royal Geographical Society, located in the heart of South Kensington's arts and science district.
Following the announcement last week McTiernan, will be honoured at the Festival with the "Moving Target" award for his outstanding contribution to Action Cinema. Also receiving an award is British Stuntman, Stunt Co-ordinator and Action Director, Vic Armstrong.
The awards will be presented as part of the Festival's 'Friday Night Showdown' on 29 July a truly unique one night only live celebration of all things action