One For The Boys Fashion Ball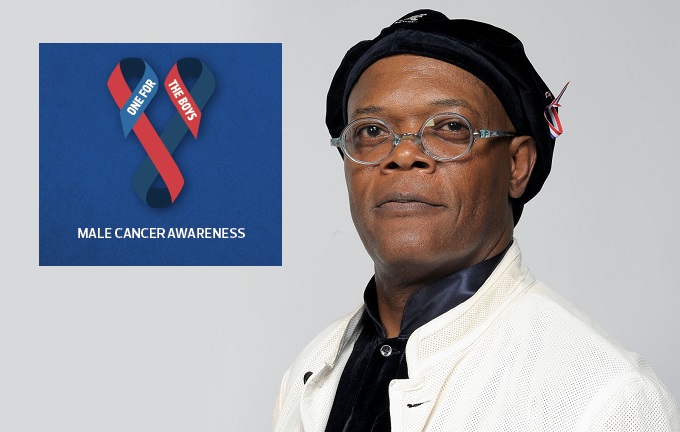 One For The Boys, a charity founded by Sofia Davis and chaired by Samuel L. Jackson is set to reach the world's men by uniting stars from every genre.  Uniting the man's worlds of sport, music, food, film, comedy, television and exploration for one night only, the Fashion Ball will launch the One For The Boys campaign – the first of its kind to fight every type of male cancer.
With a special guest host showing the boys how it's done, stars including Tinie Tempah, Bear Grylls, Mr Hudson, David Walliams, Greg Minnaar, Simon Pegg, Daniel Bruhl, Richard Jones, George Lamb, Graham Norton, Jeremy Piven, will take to the catwalk for the ultimate men's 'fashion moment'.
Creating an exquisite musical backdrop to the grand surroundings of the Natural History Museum's Central Hall, Paloma Faith will exclusively perform for the 200-strong star-studded audience, including leading ladies Amanda Holden, Sophie Ellis Bextor and Lara Stone.
Bringing in support from his film co-stars, Samuel L Jackson will be joined by Margot Robbie and Chris Evans, straight from the film sets of Avengers and Tarzan.
Uniting the world of fashion during the international fashion week dedicated to men, London Collections: Men, designers including Alexander McQueen, Asprey, Fendi, Giorgio Armani, Hugo Boss, Richard James and Y-3, will add a touch of style to the Fashion Ball catwalk.
Guests will be treated to a Moët & Chandon reception and a fine dining experience by a dream team of Michelin star chefs including Michael Caines MBE, Marcus Wareing and Jason Atherton, before a silent auction, raising funds for the charity.
Samuel L. Jackson, Chairman of One For The Boys, comments,
"One For The Boys shines a little blue in the world of cancer campaigning – something I believe to be overdue.  Men don't tend to talk about their health issues, worrying about appearing vulnerable.  The problem is that they do not have enough information on the subject.  One For The Boys focuses on cutting through the noise to educate men, in the hope that we can have a similar reach to that of the pink campaigns.    London Collections: Men gives us the perfect launch platform this June."
The One For The Boys Fashion Ball kick-starts a series of events throughout June to November, to raise awareness and funds for male cancer, launching the inaugural Men's Movement, owning the month of June every year – a month truly dedicated to men.
One For The Boys was founded in October 2012 by Sofia Davis as a tribute to a friend's brother who lost the battle to cancer.  Chaired by Samuel L. Jackson and supported by global ambassadors including Michael Douglas, Nick Candy, Dylan Jones, Simon Pegg and John Bishop, One For The Boys arms men with the facts, the risks and tools they need to tackle cancer head on.
To find out more about One For The Boys, the One For The Boys Fashion Ball and how to support the 2014 Men's Movement, go to www.onefortheboys.com and follow @One4TheBoys #OFTBFashionBall. To purchase tickets, email fashionball@onefortheboys.com
Video Clip of Samuel L Jackson below talking about the importance of Male Cancer Awareness: