New Batmoblie On Show In London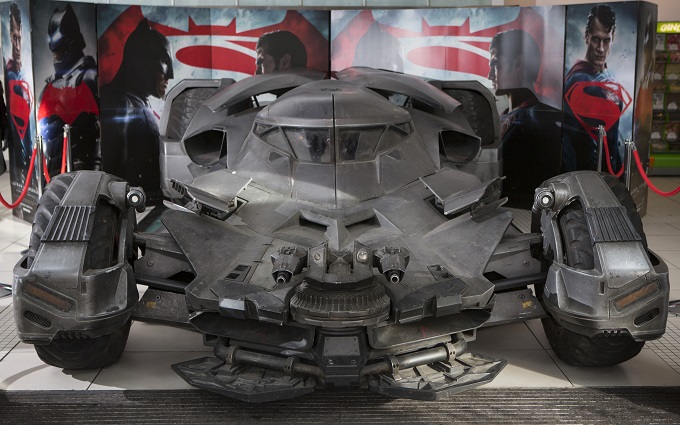 Visitors to London's Leicester Square this weekend will come face-to-face with the real Batmobile from BATMAN v SUPERMAN: DAWN OF JUSTICE. Ahead of the film's release on 25th March, Warner Bros. Pictures UK will be showcasing the incredible automotive machine at the Odeon Leicester Square on from Friday 19th to Sunday 21st February.
Measuring 21ft long by 11ft wide and boasting a 50mm Twin Rotating front cannon, the 3500kg Batmobile will be an awesome presence, with both cinemagoers and passersby getting the opportunity to take photographs thanks to the Odeon's glass-fronted lobby.
More Pictures in the Gallery Below: