Jurassic World Breaks Global Box Office Records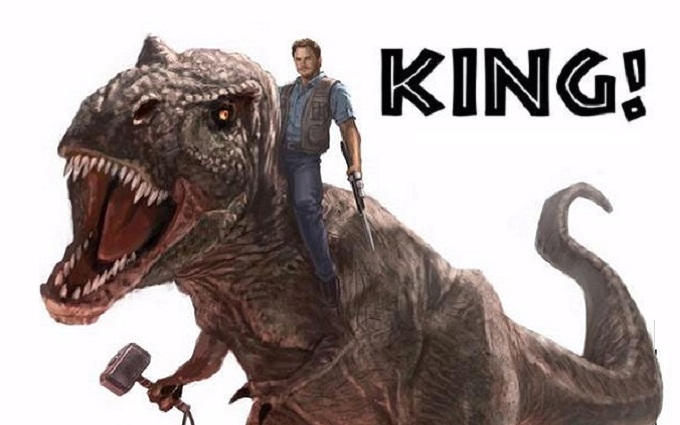 Universal has  confirmed that Jurassic World officially surpassed The Avengers opening weekend haul of $207.4 million, with a new record high of $208.8 million just from American cinemas. The film has already pulled in over $511 million worldwide thanks to impressive hauls in China and across 66 countries. The film has now even eclipsed the final film in the Harry Potter series to become the biggest worldwide opening weekend in history.
Marvel president Kevin Feige  showed his appreciation for the achievement in the most fun way imaginable, by having Chris Pratt pictured riding atop a T.Rex wielding Thor's hammer. Full Picture below in all its triumphant glory.